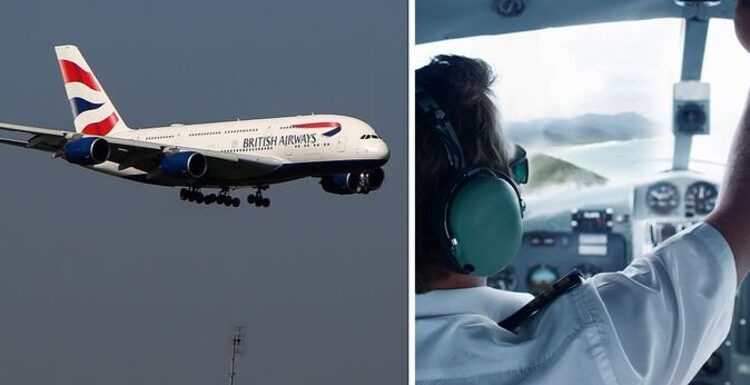 We use your sign-up to provide content in ways you've consented to and to improve our understanding of you. This may include adverts from us and 3rd parties based on our understanding. You can unsubscribe at any time. More info
Big Jet TV tweeted: "We're live at Heathrow and hearing British Airways IT systems are down, globally."
Passenger @rhysdgriffiths who was on a British Airways flight waiting to depart from Heathrow tweeted: "Flight deck on our @British_Airways plane using their personal phones to try and reach someone in the office to file a new flight plan.
"This is like 1940s aviation, get a messenger boy to run it across the airfield.
"Good job I don't have to rely on their computers to get this bird across the Atlantic safely. Oh…
"Not one to catastrophise everything in my life, bet this flight gets cancelled but I catch Covid on it and then can't fly tomorrow…"
Other passengers also took to social media to express their frustration.
One Twitter user, Will Karkar, posted: "Been stuck at Heathrow for two and a half hours unable to check in with @British_Airways due to them experiencing a 'global IT system failure'.
"No one seems to have answers or know what's going on #BritishAirways."
Another user, @angegarrod, wrote: "Apparently #BritishAirways IT systems down globally.
"#Heathrow is backed up, parking running out, passengers stuck on planes… Global Britain eh…"
Mark MacKinnon said: "Yep. Currently sitting on a BA plane on the tarmac at Heathrow while the pilot says he can't communicate with ground staff…"
Paul Harcombe tweeted: "Have you seen the growing chaos at #Heathrow?"
Rob Collins explained: "Rubbish.
"Currently sat on a runway at Nice airport, unable to leave because neither their IT system nor their back up system are working.
"Pilot informs us nothing is leaving or arriving at Heathrow."
But can affected passengers get their money back?
Michael Foote, Personal Finance Expert and Editor in Chief of Quotegoat.com, explained: "If your flight is cancelled, you should be asked whether you want a full refund or to re-book on an alternative flight.
"BA should cover the cost of transport if you need to travel from a different airport to catch your replacement flight.
"In the event of a delay of over five hours, you're entitled to assistance, including the choice between a full refund of the cost of your ticket, an alternative flight to your final destination at the earliest opportunity or an alternative flight at a later date of your choosing, subject to availability.
"You'll also be entitled to compensation for the inconvenience if you've been delayed for over three hours and depending on the distance you would have travelled".
Source: Read Full Article