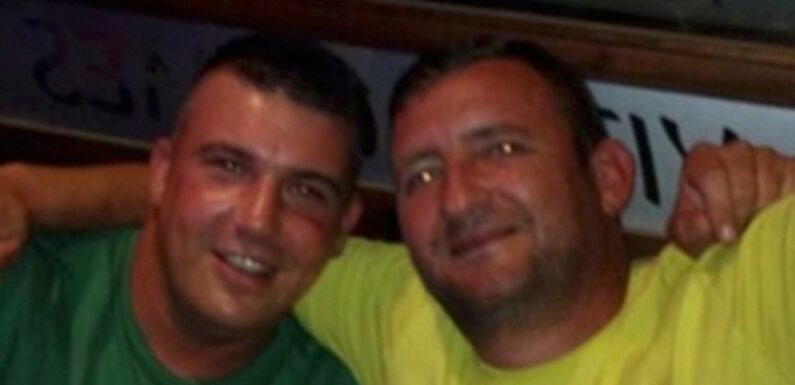 Bookmark
Get the best travel tips, advice and holiday deals
We have more newsletters
A duo of holidaymakers who love making multiple trips to Benidorm each year made a bonkers blunder with their latest hotel booking.
They walked into their accommodation to find it was a "prison-like" hostel.
Grumet and Dazza, @grumet_benidorm, shared their top spots to find 80p pints and £2.50 fry ups with Daily Star last month.
READ MORE: Benidorm lad spills resort secrets – 88p pints, £2 fry-ups and getting drunk for 'nowt'
Plus, explained how they manage to drink for free on an evening down the strip.
The budget-loving blokes hop over to Spain frequently during the winter when flights to Alicante can cost as little as £30.
They're known as local celebs around Benidorm and its stunning beaches due to their pranks and TikTok videos of the destination.
However, it seems even these savvy lads aren't immune to booking the wrong accommodation for their trips.
Dazza, whose real name is Darren, selected the room thinking it was a private hotel room on the beach.
But, after their flight to Spain and arrival in Benidorm they were gobsmacked to discover four strangers in their room.
The baffled pair eventually realised that they'd booked into Hostel Benidorm Beach – a classic hostel which offers cheap shared dorm rooms.
Grumet blames Dazza losing his glasses for the fumble.
Grumet told Daily Star: "Every time we've gone something goes wrong.
"Last time, my mate booked the holiday and he didn't tell me he'd lost his glasses.
"He thought he'd booked a hotel on Benidorm beach, but when we got there it was a hostel.
"Six people in one room! They were from all over."
They shared their experience on TikTok where thousands of people cracked up at the mishap.
Dazza claims he was first suspicious of the stay when they got on their transfer vehicle from the airport.
They couldn't find their hotel on Google – and it turns out they'd mixed up hostel and hotel in the search.
The lads had paid out £190 to stay in the hostel for five nights, but still found the situation funny despite choosing to leave the hostel and find a room elsewhere.
Grumet is a whiz at getting his holidays cheap.
He told the travel team: "I can do a full week – accommodation, flights, food and drink for under £250.
"I go with the family in the summer, but in the winter it's cheap to get over there so all the lads just go.
"You can get return flights for about £30."
Commenters said their "ribs hurt" from the video and added that you couldn't "script it".
If you're not fussed about sharing your room to save money then the Hostel Benidorm Beach can be a great option.
A night at the bargain hostel will set you back from a tiny £21.
If you want a private room, but don't mind sharing a bathroom then you can opt for one of their queen rooms from £39 a night between two – that's just £19.50 each if you share the bed.
READ NEXT:
Benidorm tourists slam nudist beaches for 'balls and bare bums' – but locals hit back

Europe's 'best party city' has £2 beers – and you can get flights from £13

Europe's best party spots with epic pool parties, cheap booze and flights from £22

Lanzarote wants fewer cheap British tourists in favour of 'higher quality' Germans
Spain
Spain holidays
TikTok
Source: Read Full Article