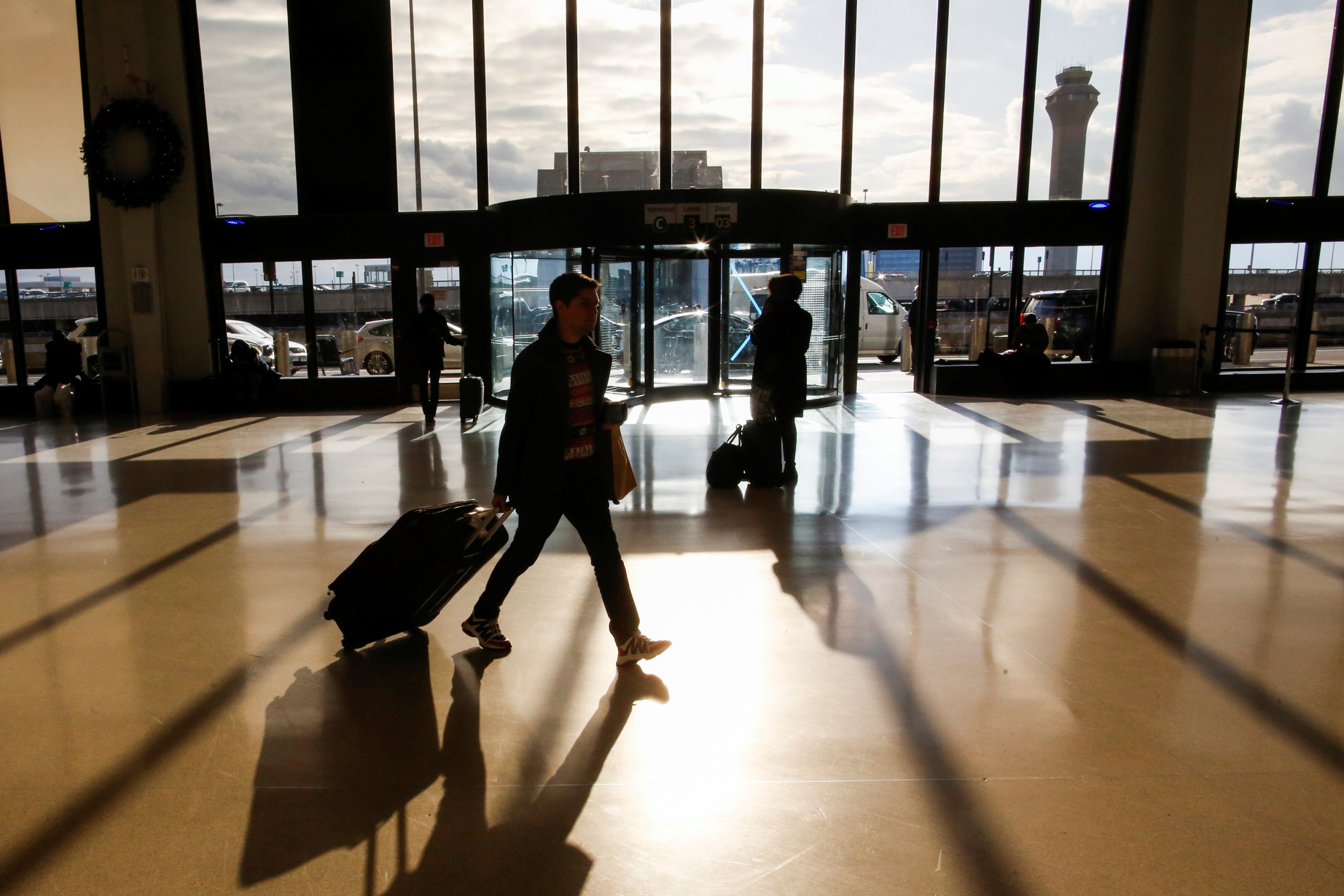 If you have limited mobility, getting around can often be a hassle. However, since the passage of the American Disability Act in 1990, many sites around the country have made improvements to become ADA-accessible. Now, many of the most picture-perfect destinations in the U.S. and beyond are readily accessible to people who have disabilities.
Whether you want to explore a new country or just a new state, add these national parks and attractions to your travel bucket list.
Click through to see beautiful and affordable travel destinations where it's easy to get around.
Sydney Opera House
Cost to visit: $37 for an adult tour ticket
During your visit to the Sydney Opera House in Sydney, Australia, you can take a tour to learn about its history, catch a show or dine at one of the harbor-side restaurants. Many areas of the world-famous architectural wonder are wheelchair accessible, including the entrances to the Studio, Playhouse, Drama Theatre and Utzon Room. There is also a public elevator that operates from the lower and upper levels of the building.
There are accessible toilet facilities available, as well as accessible seating, though this must be prebooked. There are 11 designated accessible parking spaces in the carpark, too. Service animals are welcome inside all venues. 
Buckingham Palace
Cost to visit: $17.73 for disabled admission
Buckingham Palace is the Queen of England's official home in London, and it's a functioning royal palace with plenty of areas to explore.
Manual wheelchairs and wheeled walkers are both free to borrow at the State Rooms at Buckingham Palace. You are also permitted to use your own mobility wheelchairs and powered scooters. There are entrances and exits available for step-free access to the elevators within the palace. Step-free access can be booked in advance with the Specialist Sales team, and there are accessible toilets and parking spaces available as well. 
White House
Cost to visit: Free
Anyone visiting Washington, D.C., can take a self-guided tour of the White House after submitting a tour request through his or her Member of Congress. Disabled visitors can borrow a wheelchair or use their own. All visitors enter through the Visitors Entrance, and those in a wheelchair or with other mobility disabilities will be escorted by ramp from the entrance level to the ground floor, and from the ground floor to the state floor via elevator. It is important to note that there is no parking on site. 
With free and accessible attractions like the White House, Washington, D.C., makes for a good, affordable vacation spot for retirees.
The Stephansplatz
Cost to visit: Free
This picturesque, pedestrian-only area in Vienna, Austria, is filled with shops, restaurants and performers, and is very wheelchair accessible, according to the blog Spin the Globe. Some of the shops and restaurants have a step to get in, but many offer flat-entry, according to the site.
If you plan your trip to Vienna at the last minute, make sure you take advantage of these secrets to save big on last-minute travel.
Eiffel Tower
Cost to visit: $4.66 for disabled ticket to the second floor via elevator
If you want to visit Paris, one of the most romantic cities in the world, be sure to include a trip to the Eiffel Tower. It's one of Paris' most well-known attractions, and you can even have a bite to eat while you're there at one of the many on-site dining options. Much of the first floor of the Eiffel Tower is wheelchair accessible, including the three pavilions housing the gift shop, cafeteria, CinEiffel, 58TE restaurant and the Salon Gustave Eiffel, as well as the walkway. However, the top of the tower is not accessible for people with reduced mobility. 
Sagrada Familia
Cost: Free for people with accredited disability 65 percent or higher plus a companion
No trip to Barcelona, Spain, is complete without a visit to Antoni Gaudí's architectural masterpiece, La Sagrada Familia, which is the site of a basilica, museum and several towers. La Sagrada Familia offers an adapted tour for visitors with limited mobility, according to a post by an official representative on TripAdvisor.
Disneyland
Cost to visit: $97 to $135 for a one-day pass
Located in Anaheim, Calif., Disneyland is a theme park any Disney lover will enjoy. Many of the attractions at the "happiest place on Earth" are accessible to people with limited mobility, and there is parking for guests with disabilities throughout the Disneyland Resort. Service animals are welcome, but they must be kept on a leash. When you're there, be sure to take advantage of all the things you can score for free at Disneyland.
Grand Canyon National Park
Cost to visit: $35 for Grand Canyon National Park vehicle permit (includes entry for vehicle passengers)
Arizona's Grand Canyon National Park is best known for its immense size and the breathtaking natural coloring among the rock formations. Although some areas of the scenic Grand Canyon are not easily accessible by wheelchair, those with mobility disabilities can still enjoy the natural beauty with a Scenic Drive Accessibility Permit, which grants access to some areas that are closed to public traffic. The permit is available at entrance gates and National Park Service visitor centers. There are also daily Interpretive Ranger Programs that are wheelchair accessible.
If you plan a trip to the famous national park, beware of the hidden expenses to watch out for when you visit the Grand Canyon.
High Roller Observation Wheel
Cost to visit: $22 to $47 for adults
Get unparalleled 360-degree views of the Las Vegas Strip and the Las Vegas Valley on the High Roller, the tallest observation wheel in the world. The attraction is wheelchair accessible, with easy parking, elevators and ramp access, according to a TripAdvisor review.
Niagara Falls
Cost to visit: $19.25 for an adult Maid of the Mist ticket 
Niagara Falls is one of the most beautiful waterfalls in the U.S. Whether you want to see it from the Maid of the Mist boat, which takes you through the center of the falls or via the state park's handicapped-accessible paths, you can do so from a wheelchair, according to the site Epicure & Culture. You can also take the Cave of the Winds tour, which allows disabled visitors to access a permanent deck located just 75 feet away from the falls. 
Fantastic Caverns
Cost to visit: $24 for adult general admission
Springfield, Mo.'s Fantastic Caverns is "America's only ride thru cave," allowing people of all levels of physical ability to experience the natural wonder via a Jeep-drawn tram tour. The wheelchair accessible attraction is a family-owned business that gives unique access to the scenery and serenity of the caves.
Backcountry Trail
Cost to visit: $15 per person for a golf cart Eco Tour, available on an as-needed basis from January through March
The Hugh S. Branyon Backcountry Trail complex consists of more than 15 miles of trails that pass through six different ecosystems in Orange Beach and the Gulf State Park located in Gulf Shores, Ala. Among the trail attractions are a butterfly garden, freshwater marshes and lots of local wildlife, including bobcats, deer and alligators. The trails are all paved and wheelchair accessible, according to Epicure & Culture.
Getty Center
Cost to visit: Admission to the museum is free, but parking on-site is $15
The unique architecture of the Getty Center alone is worth the trip to the Los Angeles museum, but the site is also home to rotating art exhibits and beautiful gardens. The Getty Center offers accessible parking, a wheelchair-safe tram to transport visitors from the parking lot to the top of the hill and elevators throughout the site. There are also wheelchairs available to borrow for free, and event seating for wheelchairs is available.
San Diego Zoo
Cost to visit: $54 for an adult one-day pass
Named the Best Zoo in the World by TripAdvisor's 2015 Traveler's Choice Awards, the San Diego Zoo provides special parking, restrooms and access to shows, tour buses and exhibits for guests with disabilities. There is also free shuttle bus service within the zoo for those with limited mobility. The 100-acre zoo is home to over 4,000 animals, including gorillas, tigers, flamingos, polar bears, giant tortoises, elephants and koalas. It's also the site of a bucket-list safari that's worth the splurge.
New Orleans' City Park
Cost to visit: Free
The Big Easy's City Park is one of the oldest urban parks in the country. The park has plenty of paved paths and grounds that allow visitors in wheelchairs to easily get around as they explore the botanical gardens, sculpture gardens and the world's largest stand of mature live oaks.
Oregon Dunes
Cost to visit: $5 per vehicle per day
Coastal Oregon has no shortage of gorgeous views, and everyone can enjoy them from the Oregon Dunes Loop Trail. The trail is paved, wheelchair-accessible and takes visitors from the parking area to an upper viewing platform. There is also a short section of paved trail that leads to picnic tables with views of the dunes and the ocean.
Empire State Building
Cost to visit: $37 and up for adult tickets to the Main Deck
The 86th floor of New York City's Empire State Building is the highest open-air observatory in the city and provides 360-degree views. It is fully ADA-compliant, with handicap restrooms and lowered viewing walls and binoculars. There are also ADA ramps to get around, plus both motorized and non-motorized wheelchairs are permitted throughout.
Click through to read more about affordable trips to take after you turn 50.
More on Travel
How to Travel Like a Millionaire — Without the Millionaire Budget
31 Costly Travel Mistakes to Avoid
17 Secrets to Saving Money at Disneyland
Source: Read Full Article