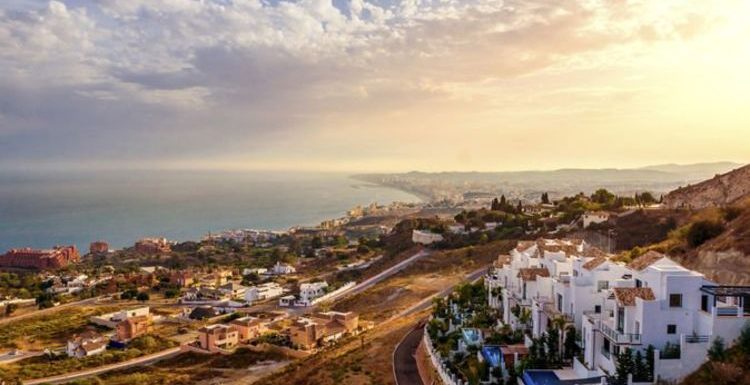 Portugal's amber listing is 'not justified' says EasyJet CEO
We use your sign-up to provide content in ways you've consented to and to improve our understanding of you. This may include adverts from us and 3rd parties based on our understanding. You can unsubscribe at any time. More info
easyJet has launched its autumn sale today. Over one million low fare seats are up for grabs to destinations across Europe.
The sale includes nearly 100,000 flights at up to 20 percent off.
Britons will need to book before September 14, for travel between October 2021 and September 2022.
The sale also offers up to £200 off package holidays.
Customers will get £100 off holidays over £700 and £200 off holidays over £2,000.
READ MORE: Cyprus holidays: What are the latest travel rules for Brits?
Ali Gayward, easyJet's UK Country Manager, said: "We are really pleased to be putting on our flights for autumn 2021 on sale today and have some very special prices we hope passengers will take advantage of.
"Our autumn sale will offer our customers in the UK more opportunities to reunite with friends and family across Europe.
"We remain focussed on strengthening our network, as well as providing customers with more choice, great value fares and unrivalled customer service."
The autumn sale has some fantastic opportunities for a European getaway.
A flight from Gatwick to Malaga starts at £14.50.
From Manchester to Tenerife, the price also starts at £14.50.
A flight from Luton to Lisbon starts at £16.99.
Bristol to Faro starts at £14.50 and Gatwick to Paphos starts at £24.10.
The airline has put some safeguards for holidaymakers travelling in Covid times.
Customers will be able to change their flights without a change fee up to two hours before departure.
There are no restrictions on dates or destination and customers can transfer to any flights on sale up to the end of September 2022, and to any other destination on the airline's network.
This will allow customers to change destinations if travel restrictions change at the last minute.
easyJet has also partnered with approved testing firms across Europe and customers can get affordable testing, including PCR tests from £43 if required.
Source: Read Full Article