Earlier this month, the DOT proposed regulations that would expand consumer rights to refunds from airlines for delayed flights and create a right to a refund in cases in which individuals cancel travel plans for reasons of illness. ASTA supports those provisions but is concerned about another portion of the proposal, which would make travel advisors, rather than airlines, responsible for paying such refunds. Airlines editor Robert Silk spoke with ASTA vice president of advocacy Eben Peck about the organization's plan to push against that piece of the proposal.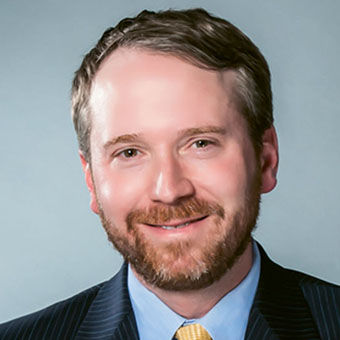 Q: What is the current rule related to handling refunds when the monies are held by airlines?
A: It's a little ambiguous, but the ticket agent, which is what we're called in the statute, is responsible for the refund if the service can't be fulfilled. That's been on the books, I believe, since the 1960s, but not enforced at all as far as we can tell.
Q: So, would this proposed rule simply reinforce the existing regulation?
A: It makes it clearer, and not in a good way, in terms of agencies being more on the hook for the refund, even though, as DOT acknowledges, in the vast majority of cases agencies don't hold the funds. They are booking on their clients' behalf using their clients' credit cards, and the airline has the funds.
Related: The DOT wants agencies on hook for air refunds
Q: Then is the concern that this time the regulation might have some teeth to it?
A: That is the concern. It highlights the unfairness of the old rule. 
Q: Right now, when an airline cancels a flight and clients go to travel advisors to ask for a refund, what are quality agents doing? Are they saying, "call the airline," or are they chasing it down themselves already?
A: I think the good ones are chasing it down themselves already. What I was told preliminarily is this is an automated process in the GDS, but that can take a long time. And when you get into a consolidator situation, it gets extraordinarily complex and slow. So, just based on the feedback we've gotten since Covid, our members are spending an inordinate amount of timing chasing refunds on behalf of their clients. [Travel Weekly's 2021 Travel Industry Survey found that only 23% of travel advisors book air through a GDS.]
Q: Is the main concern that there will be a lot more workload than there already is or is it being legally responsible to pay the refunds, or is it both of those?
A: I think it's both of those. I think for a lot of members, booking airline tickets is kind of a necessary evil. It's part of the package, but it's not commissionable for the most part. It's a lot of work. This is going to be more work if this goes through. Of course, we're going to fight on behalf of our members. We do have time; there's a long public process, thankfully. We're going to engage fully, ask our members to engage and hopefully get this modified so that it works for our members. 
This is going to be the main focus of ASTA over the next few weeks and months. We plan to present at the next public hearing on Aug. 22. We're going to file comments. We're going to work with stakeholders, similarly situated. We're going to ask our members to get engaged through ASTA.org/advocacy, and we're going to talk to our friends on Capitol Hill, as well. I think even the most consumer-friendly, anti-airline legislators would agree that it's not fair for a small businesswoman, which is what the vast majority of our members are, to have to pay out of pocket for a service failure that was the responsibility of the airlines. 
Source: Read Full Article