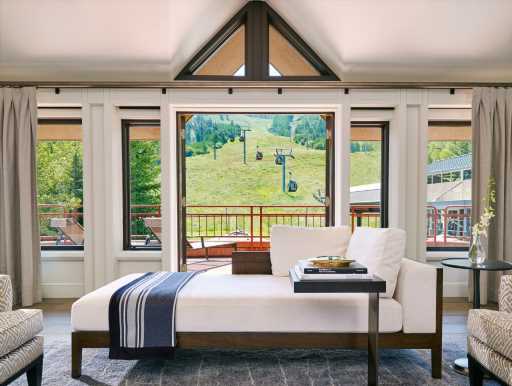 The award-winning Little Nell Hotel is making a big move to the Big Apple.
Aspen Hospitality plans to open its second iteration of the 5-star Little Nell Hotel, which rose in Aspen in 1989, above NBC "Today" show studios in Rockefeller Center, as reported by the Wall Street Journal and confirmed to The Denver Post by an Aspen Hospitality media representative.
The representative declined to offer additional details.
As a result of change brought about by the pandemic, Rockefeller Center decided to convert 10 floors of vacant office space into 130 rooms, pending city approval. Aspen Hospitality aims to open the second Little Nell in 2026, according to the article.
The Little Nell in Aspen, which U.S. News & World Report ranked the No. 1 place to stay in Colorado and No. 13 hotel in the country last year, has two in-house, fine-dining restaurants, Ajax Tavern and Element 47, as well as 92 rooms with rates starting at $1,800 a night during the busy winter season.
Subscribe to our new food newsletter, Stuffed, to get Denver food and drink news sent straight to your inbox.
Source: Read Full Article