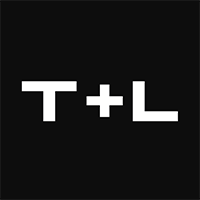 The Louvre may be off-limits to most visitors right now, but several people just bought themselves a chance to experience the world's most-visited museum as few others have when it reopens. 
One person paid 80,000 euros ($98,000) to see the Mona Lisa outside of its case when it is removed for annual inspections, Christie's auction house reported. 
The Mona Lisa viewing was one of several experiences the Louvre put up for auction. Others included a tour with museum president and director Jean-Luc Martinez, a torchlight night visit of the museum, and a private concert at what was once the Hall of Kings. Each tour sold for 38,000 euros ($46,000); the private concert fetched 42,0000 euros ($51,000).
The Louvre launched the auction — its first ever — to raise funds for new programs as well as for the educational space dubbed Studio, which it plans to open next year. It auctioned off a total of 24 items, including the Mona Lisa examination. 
The auction raised approximately $2.9 million, Christie's reported. Winning bidders have up to two years to redeem their prizes. 
Other prizes included a Cartier bracelet that sold for 90,000 euros ($110,000) and came with a viewing of the French crown jewels and a visit to Cartier's jewelry workshops. Louis Vuitton also offered up the chance to create a custom fragrance for 30,000 euros (just under $37,000). Works of art donated by artists like Johan Creten, Candida Hofer, and Eva Jospin were also up for grabs.
Meena Thiruvengadam is a Travel + Leisure contributor who has visited 50 countries on six continents and 47 U.S. states. She loves historic plaques, wandering new streets and walking on beaches. Find her on Twitter and Instagram.
Source: Read Full Article