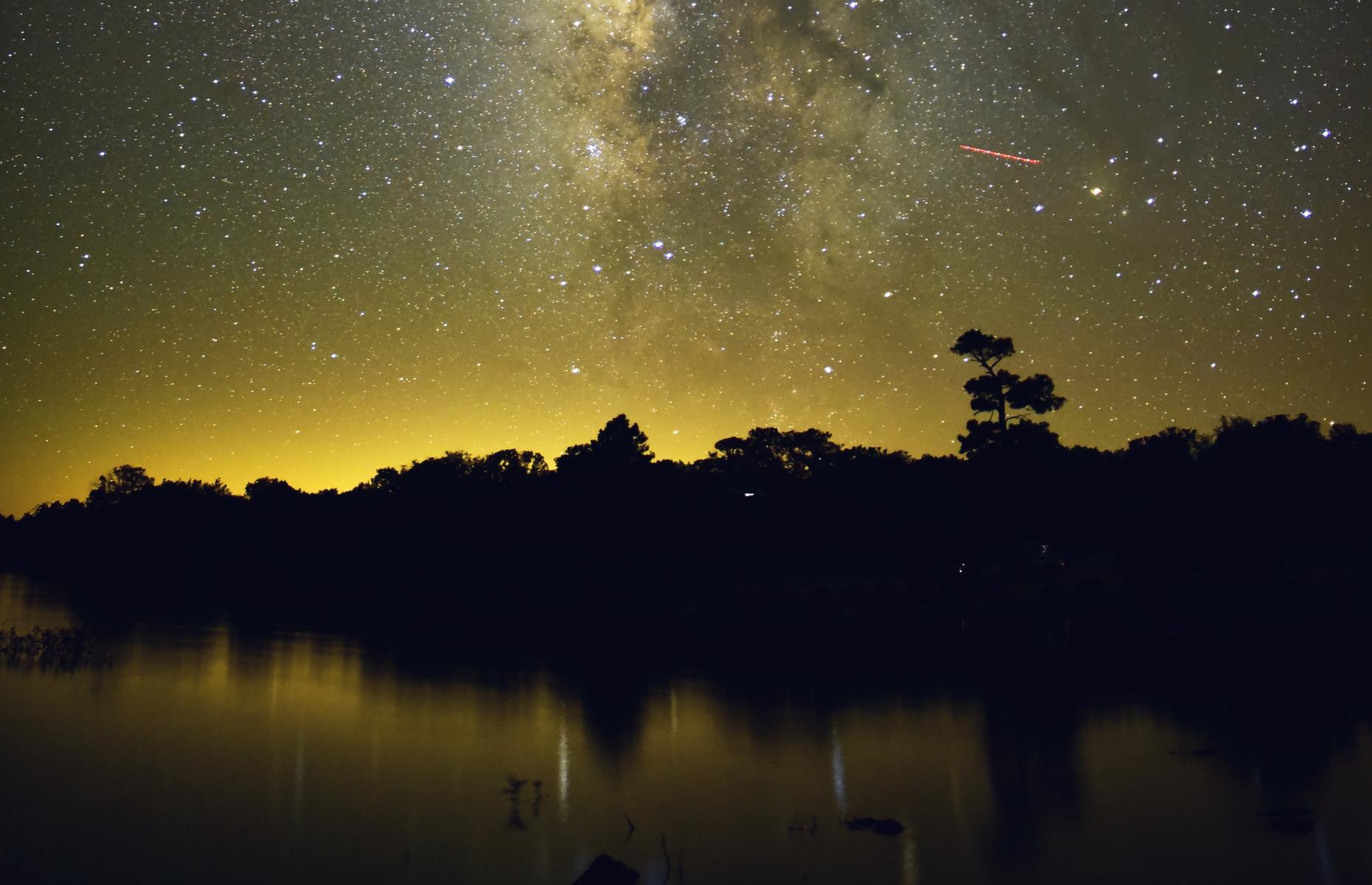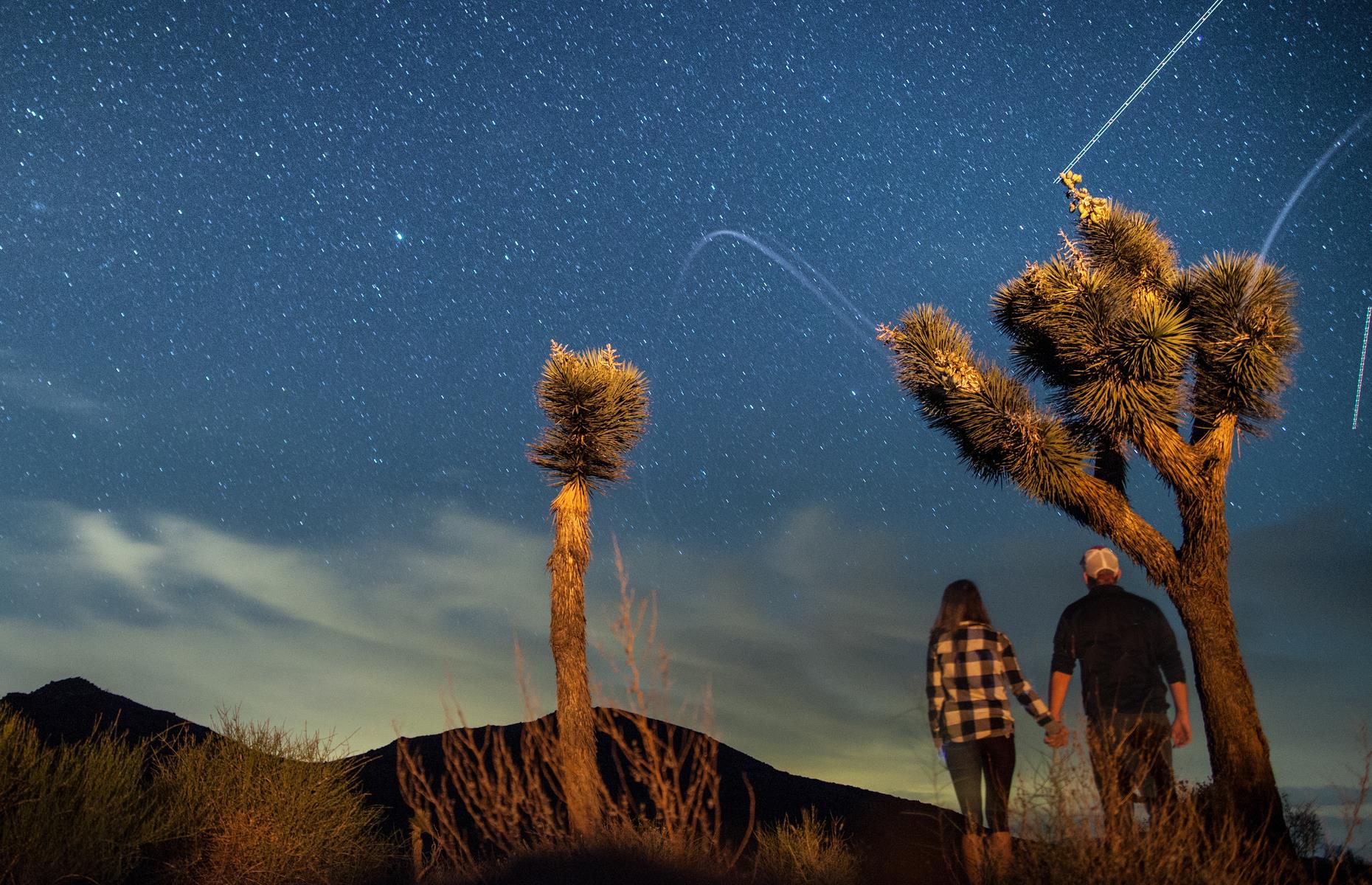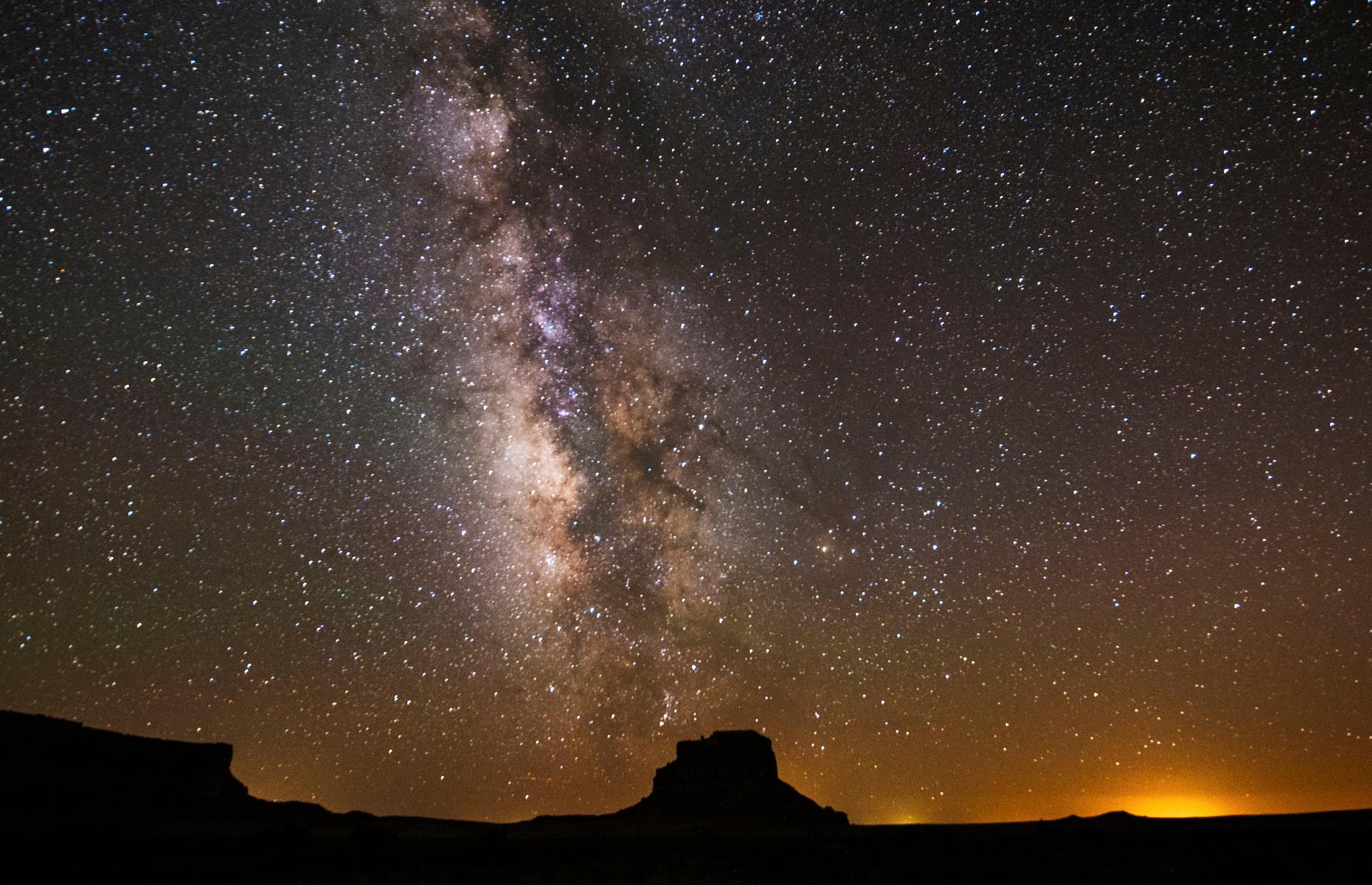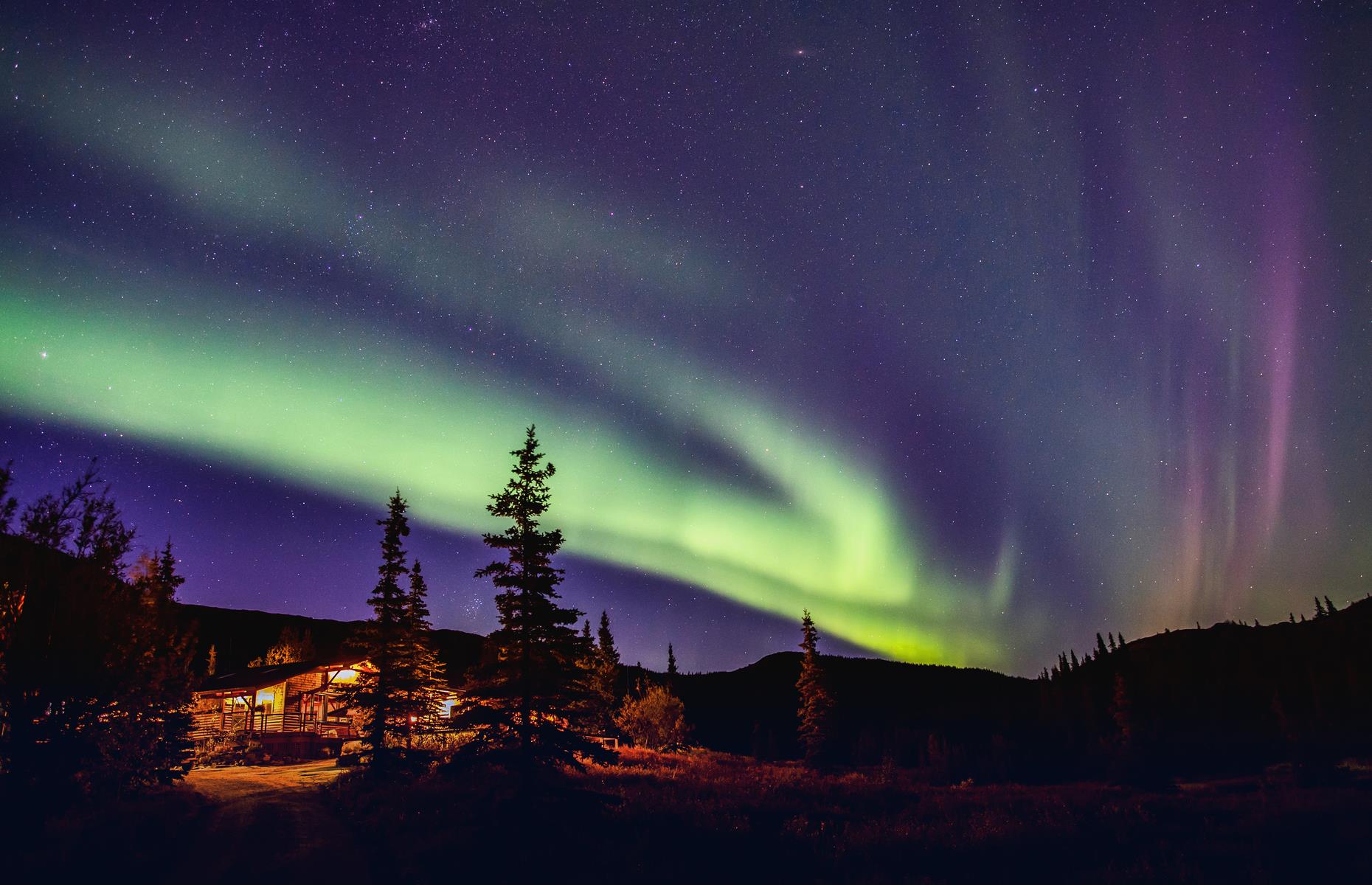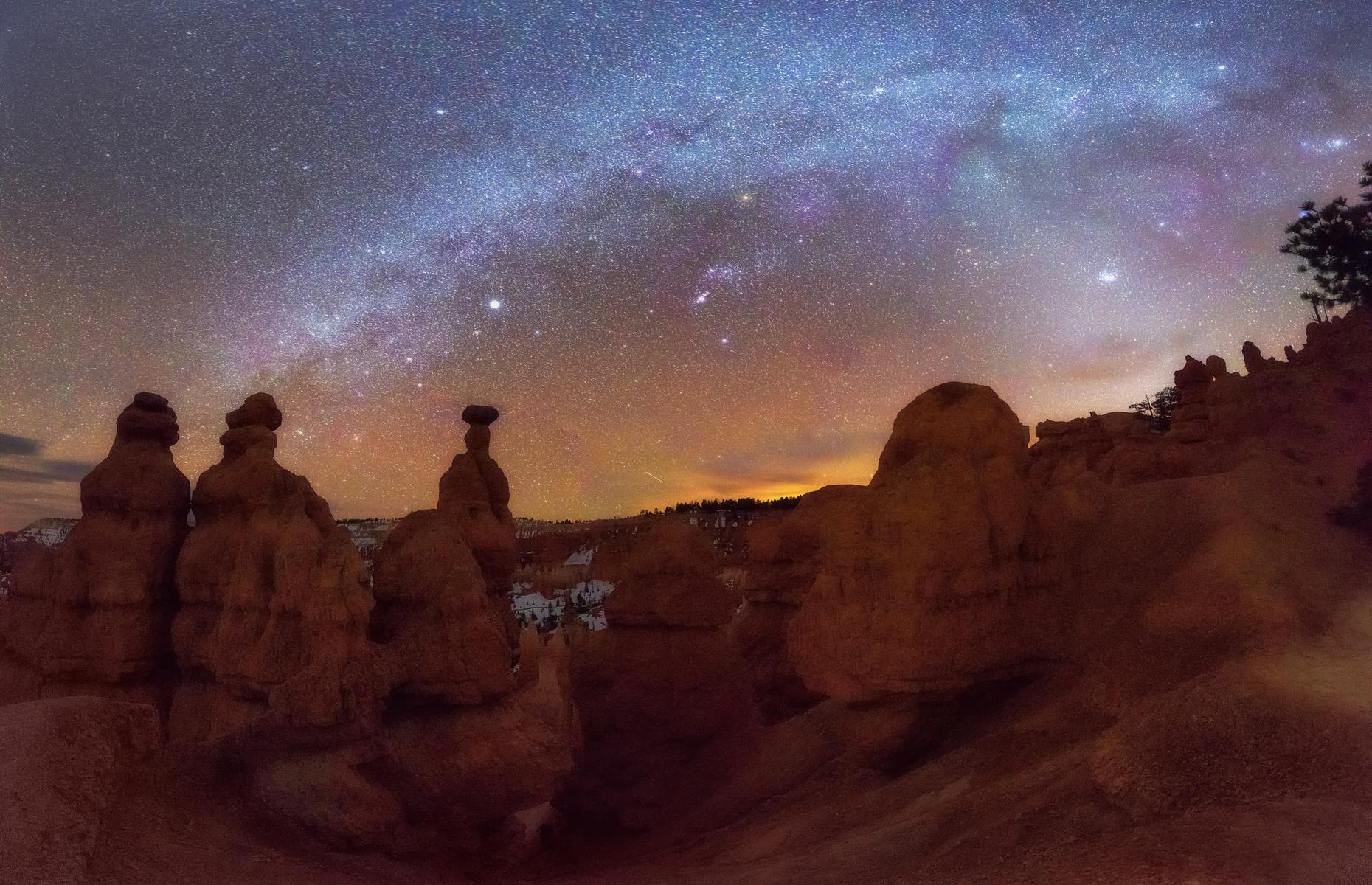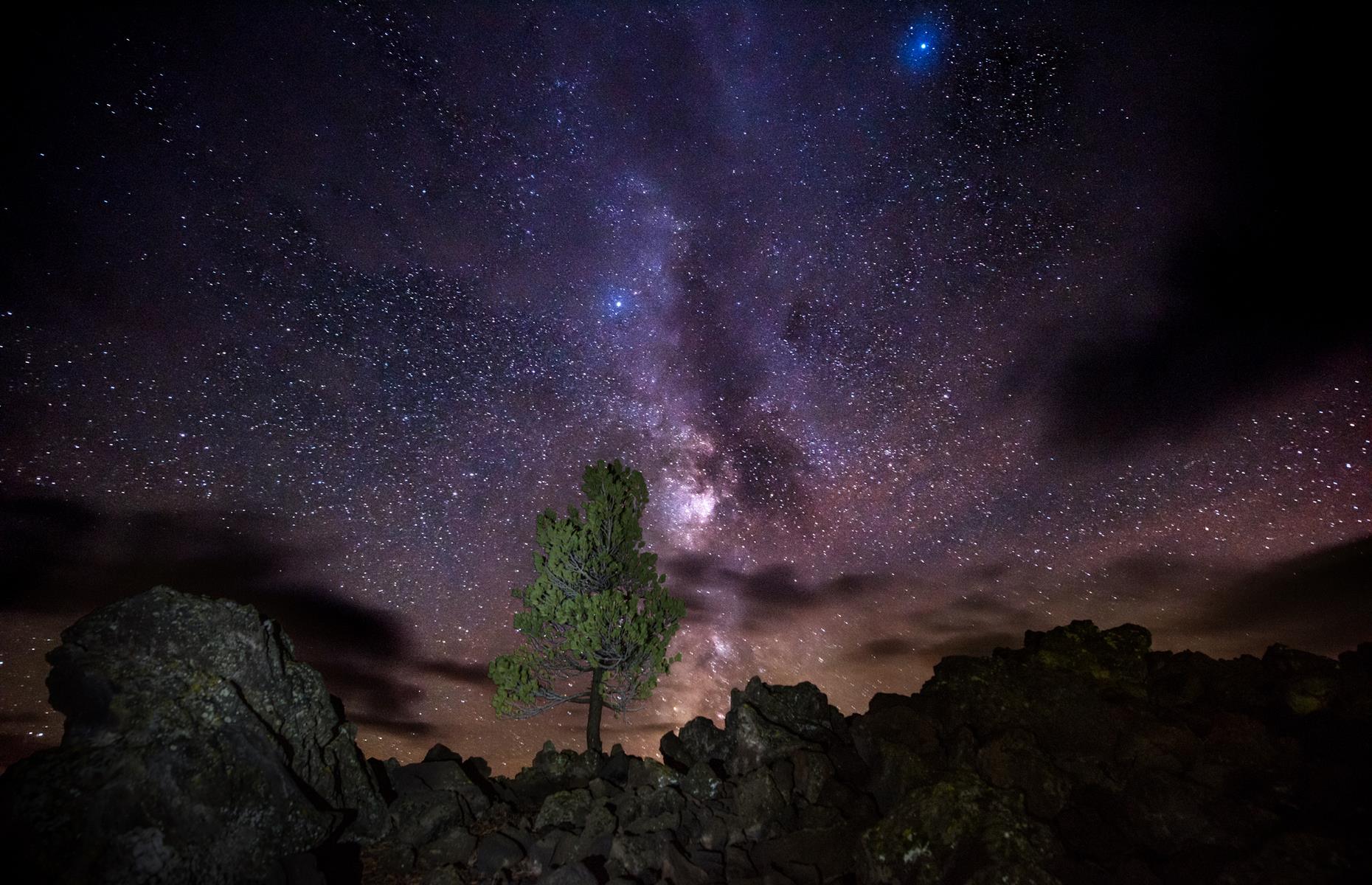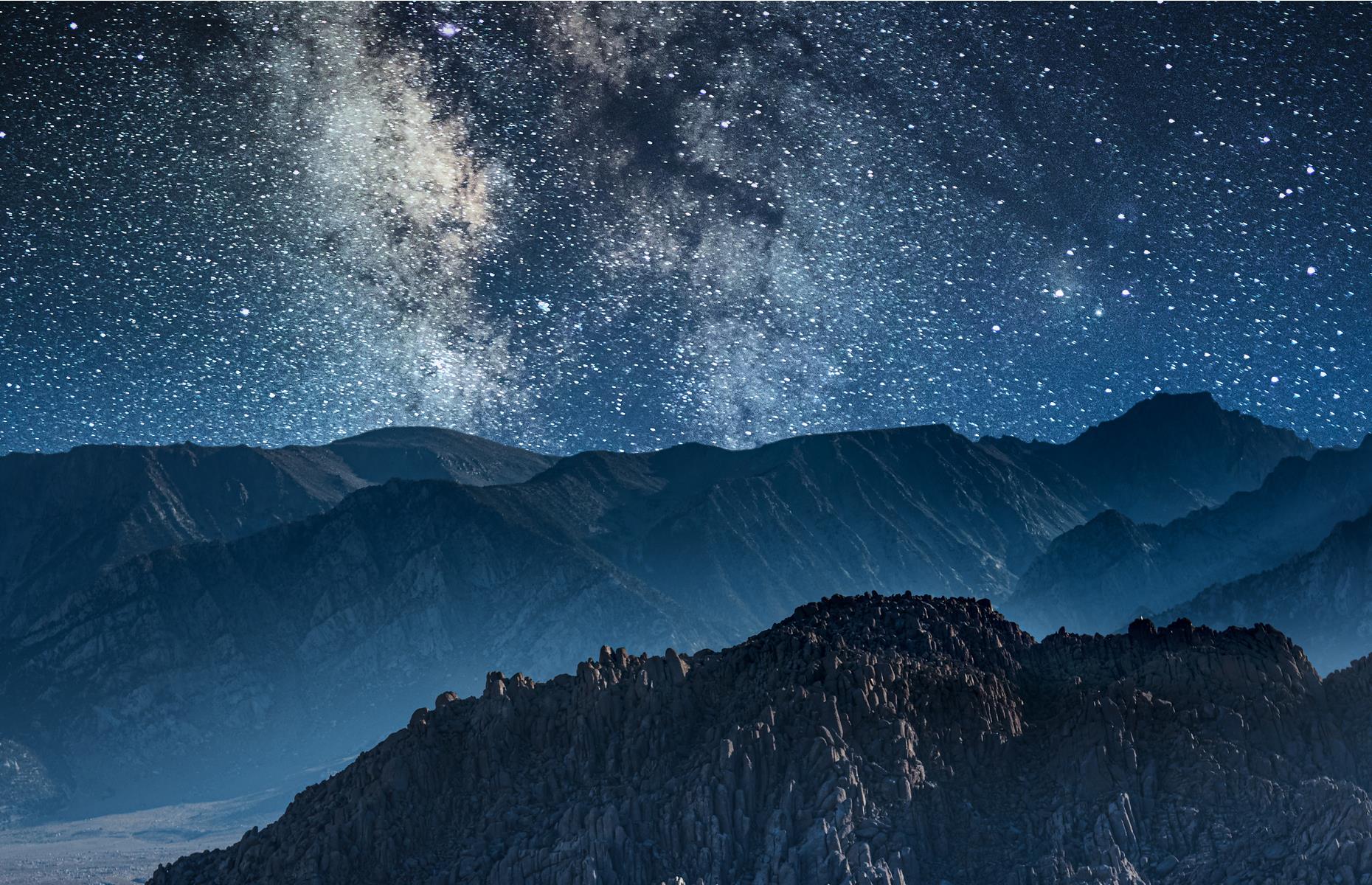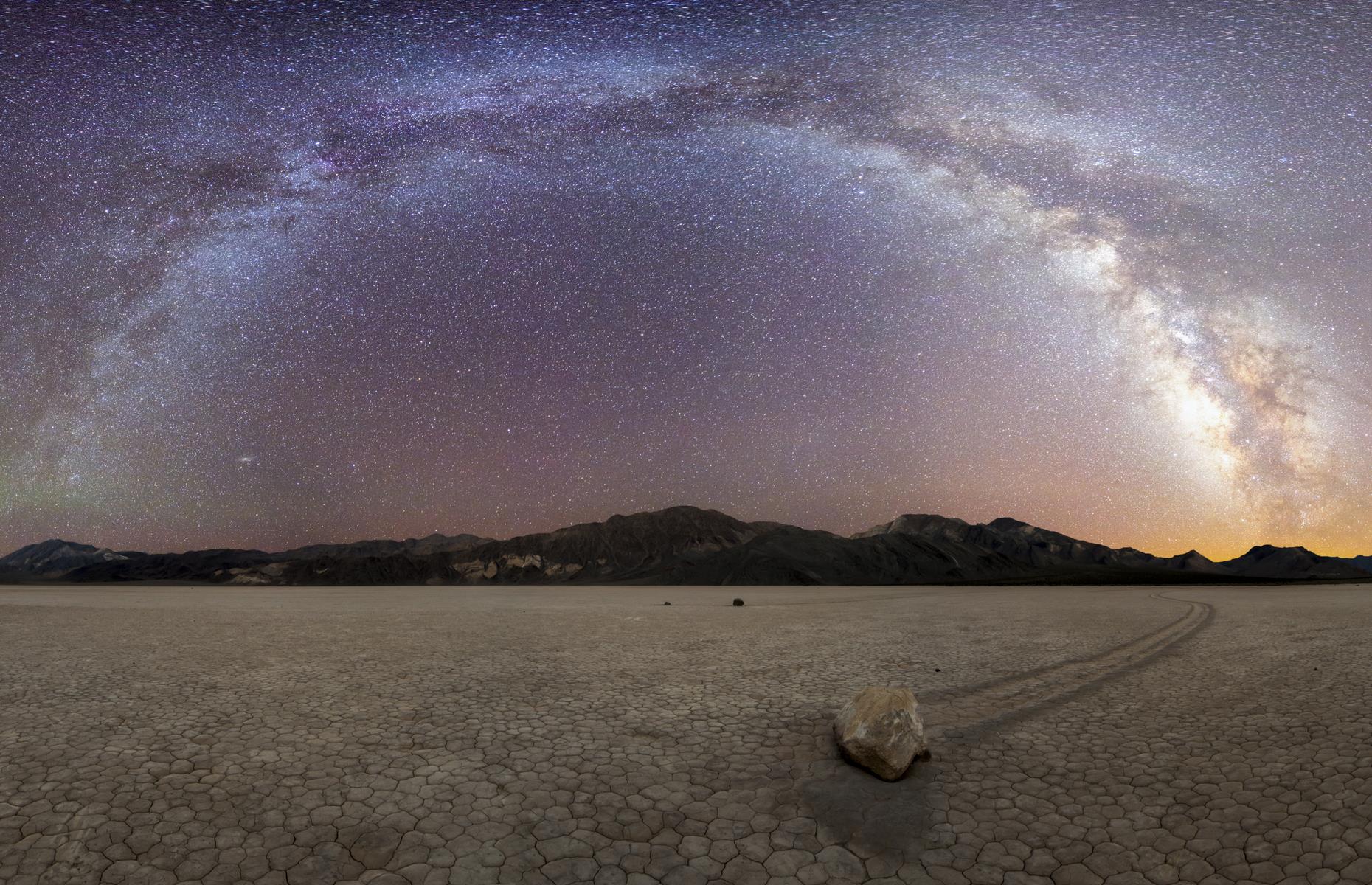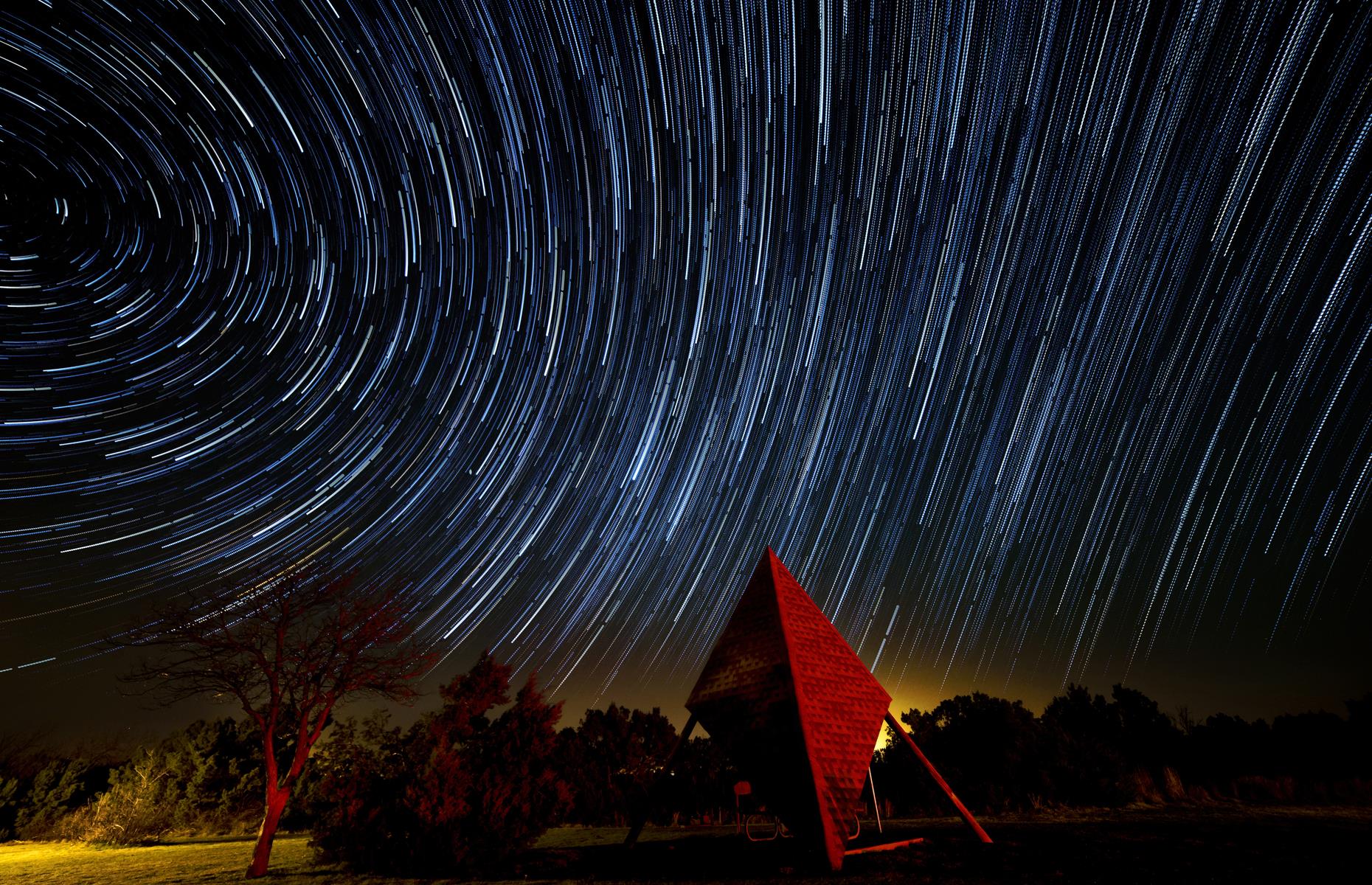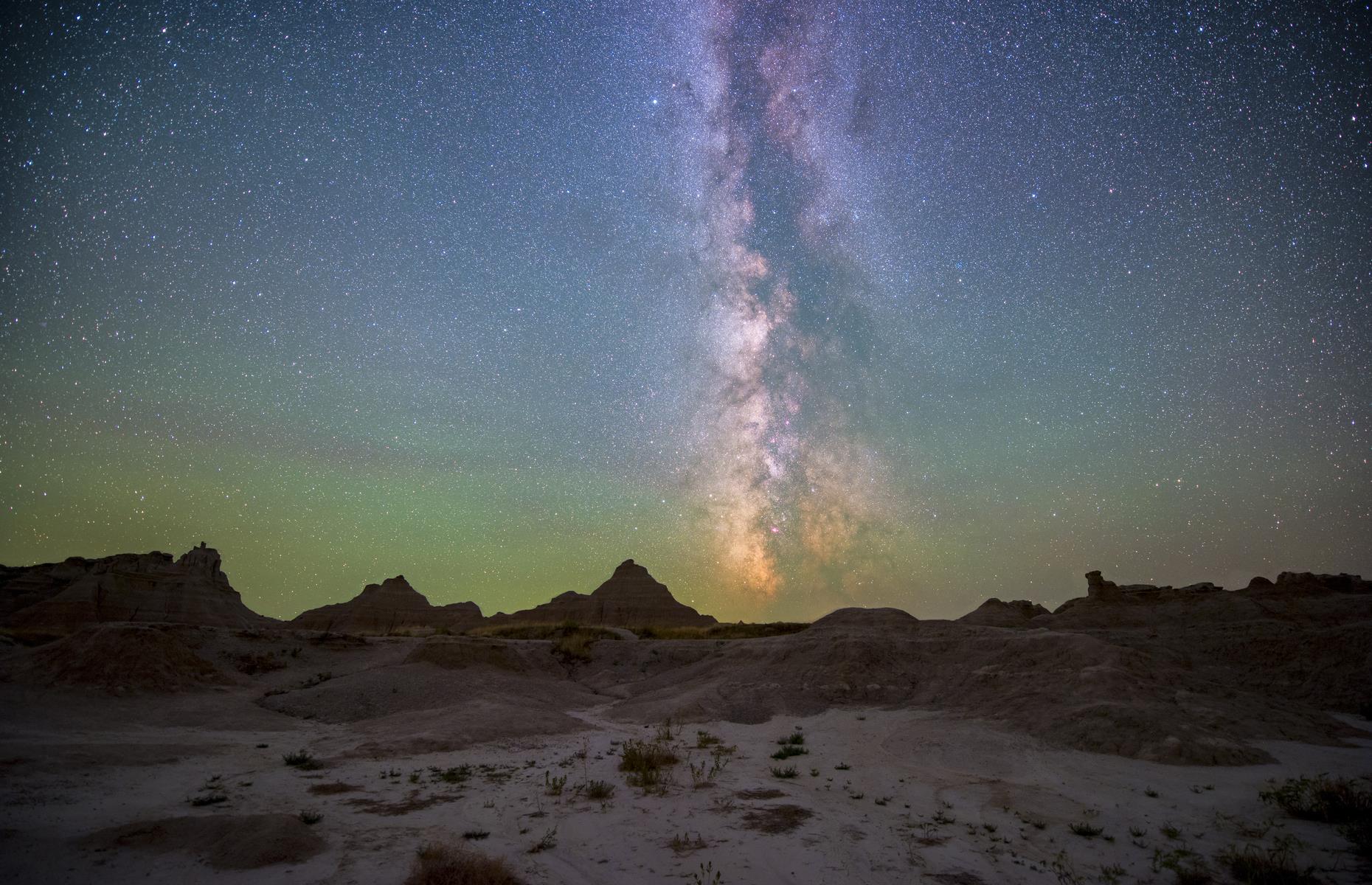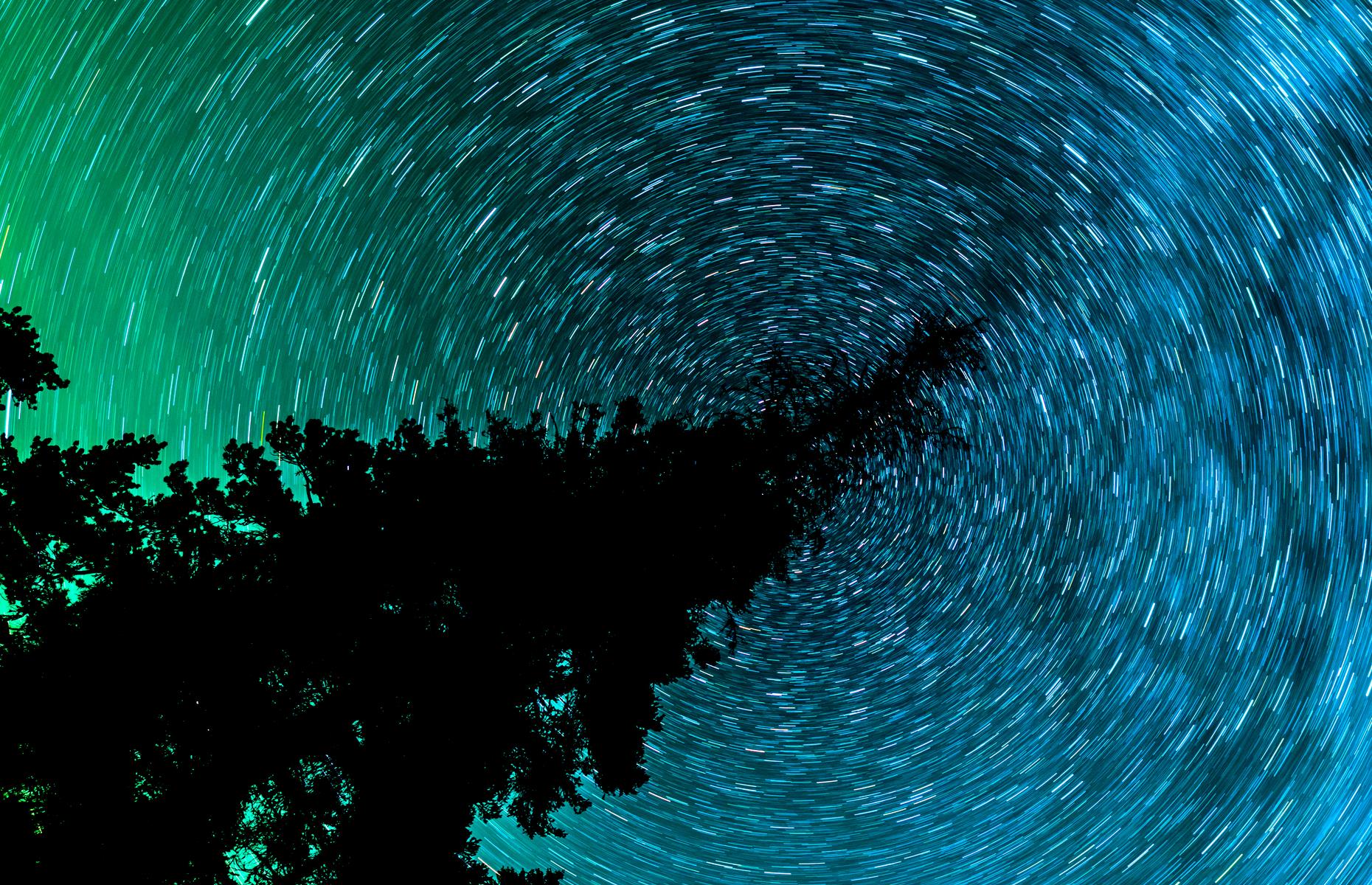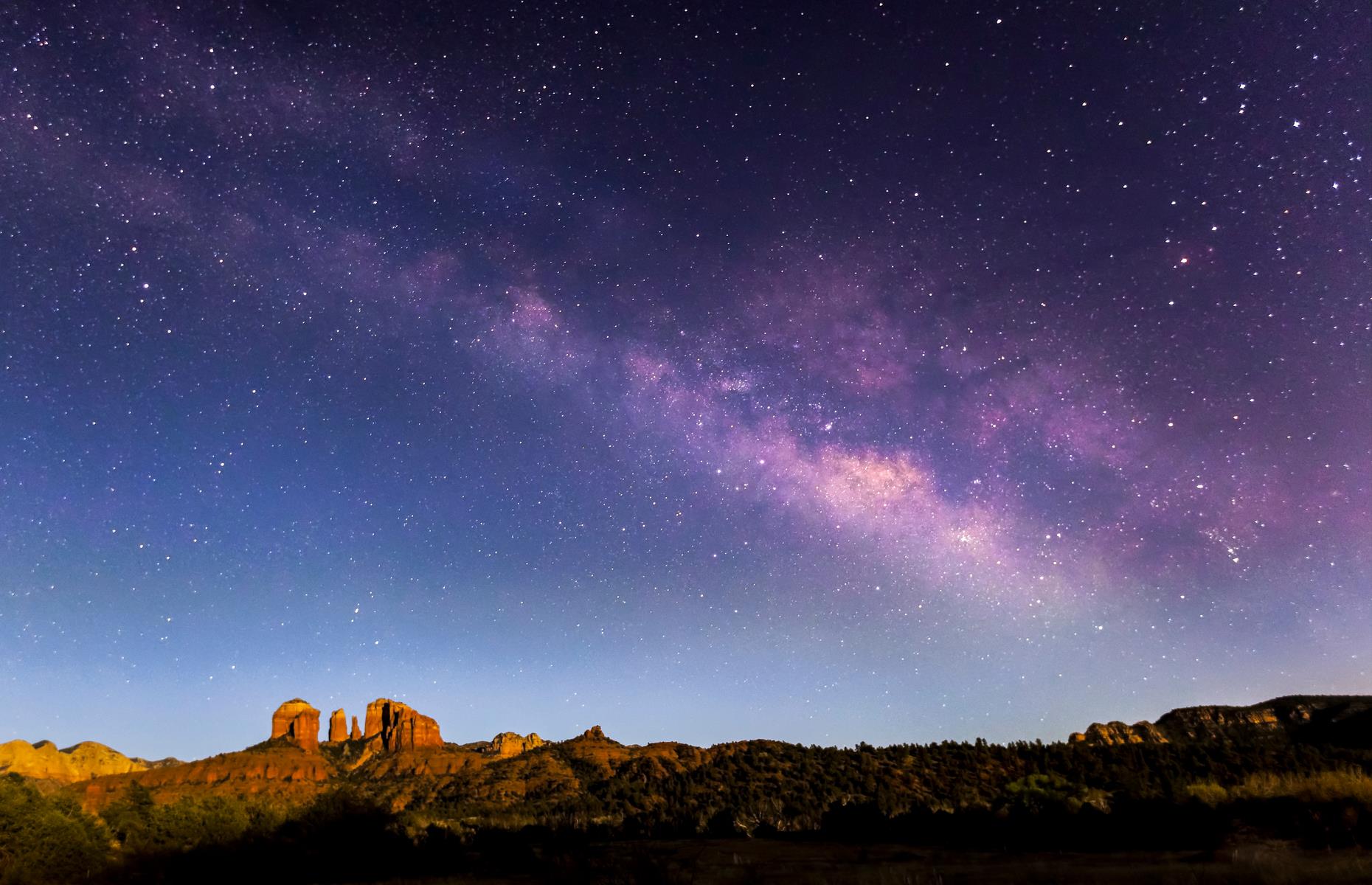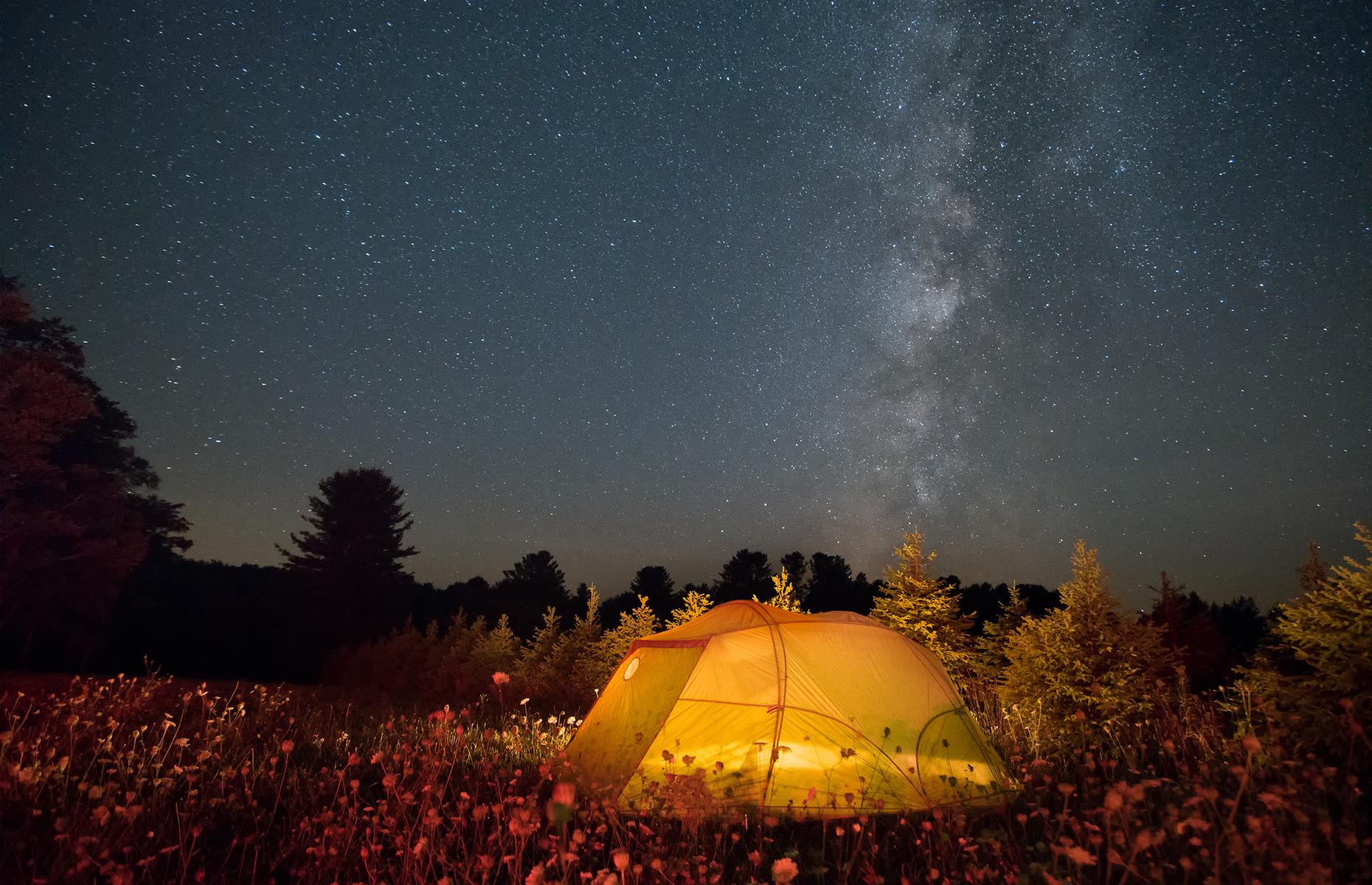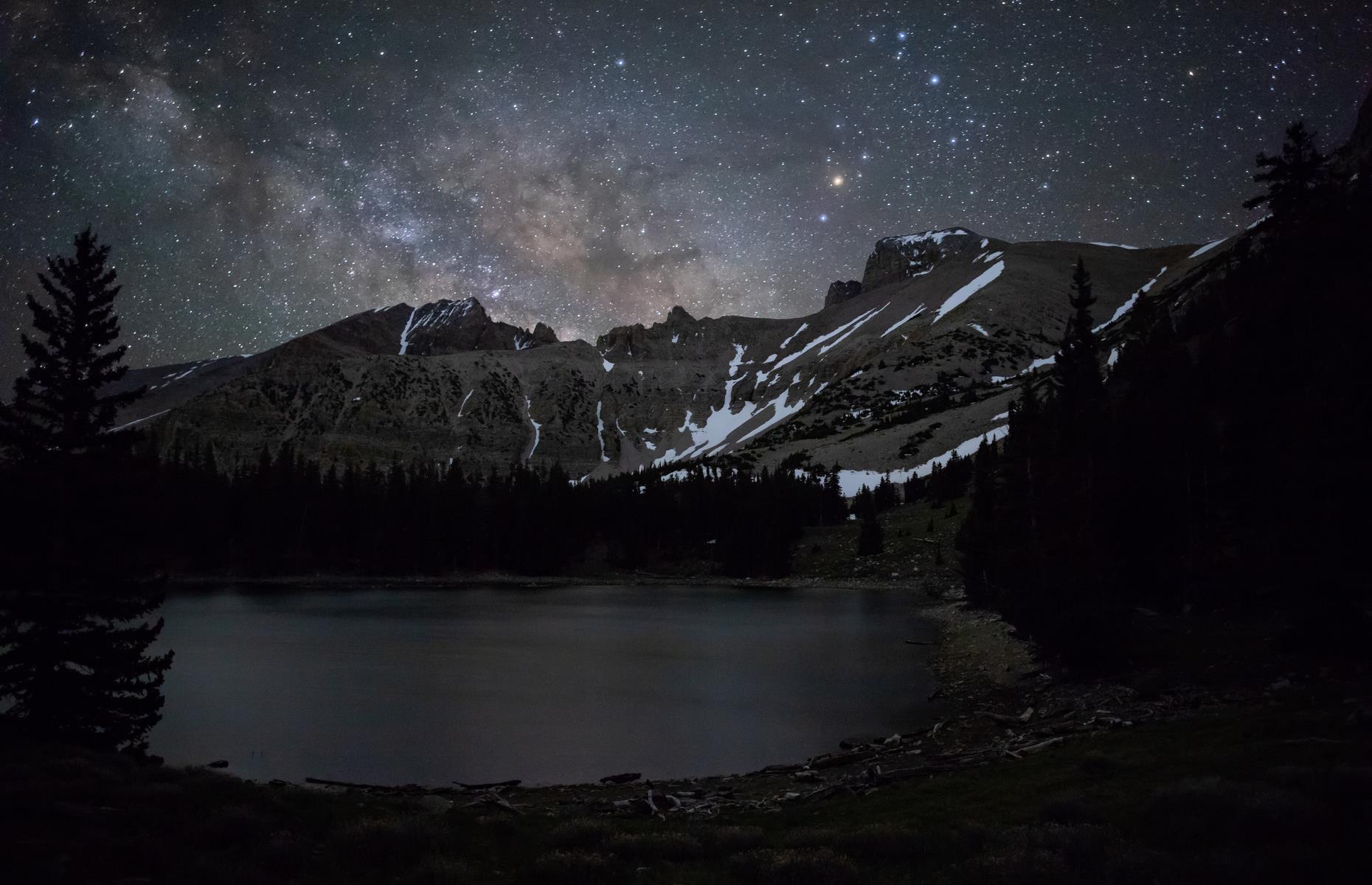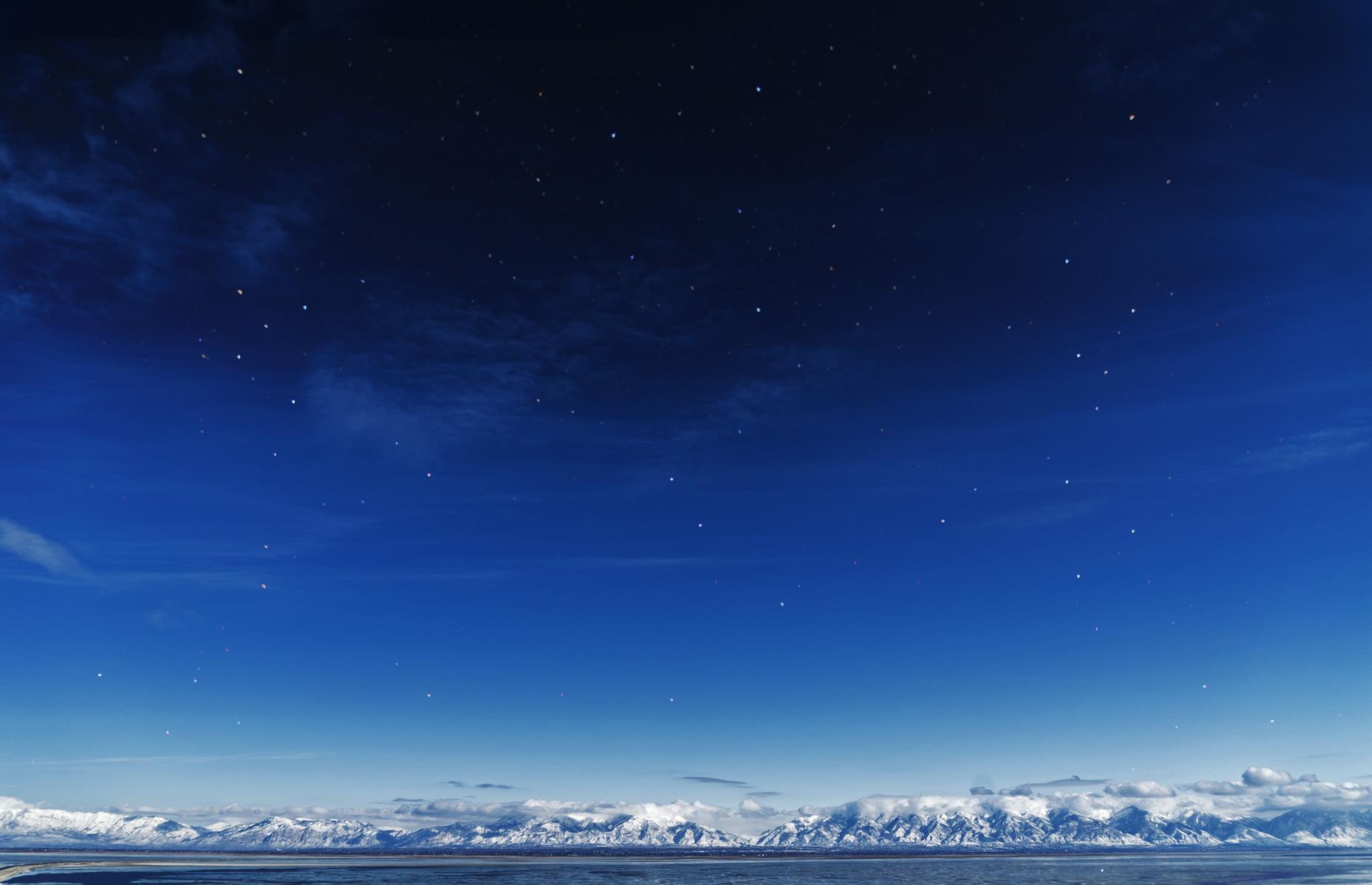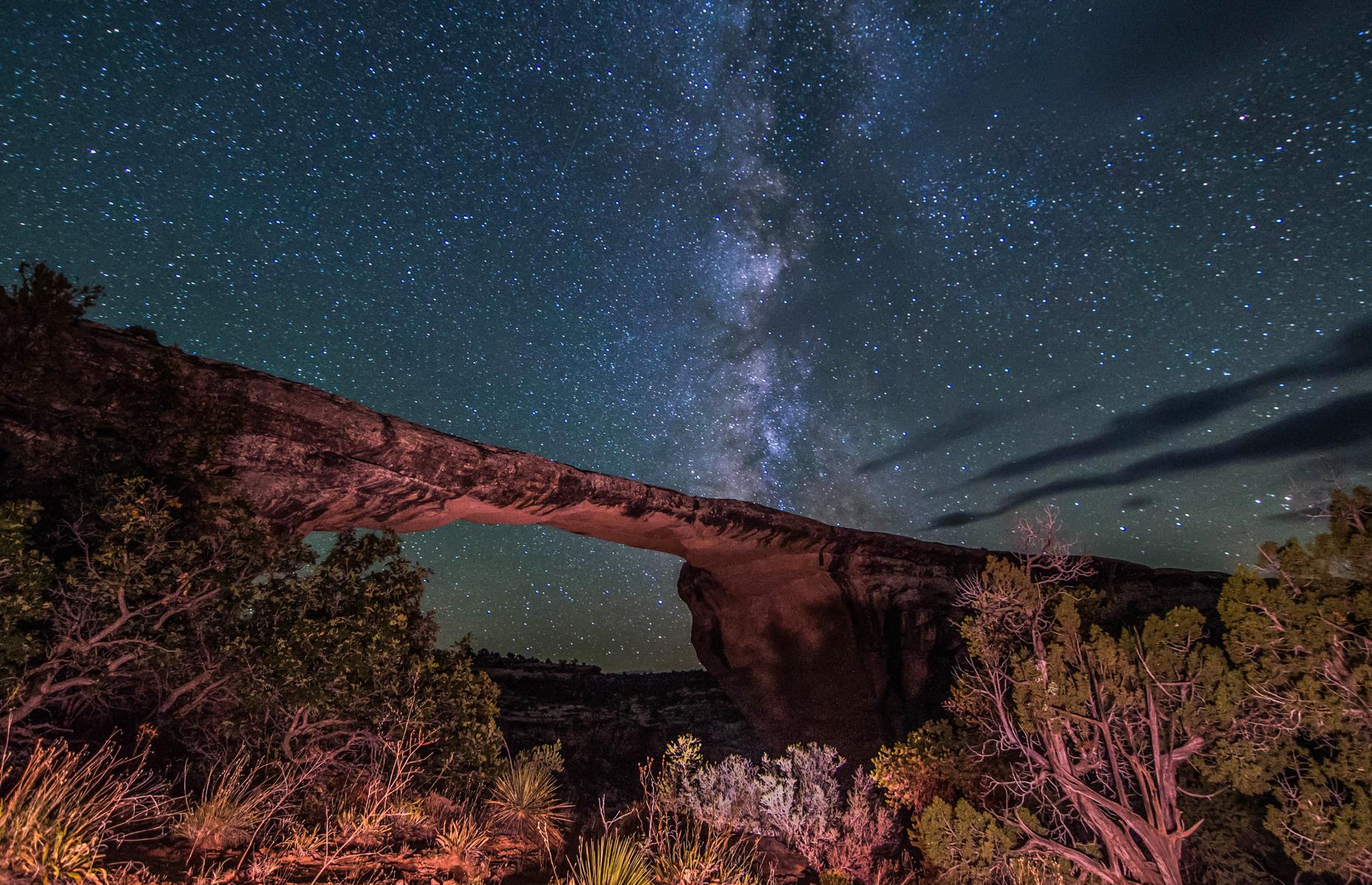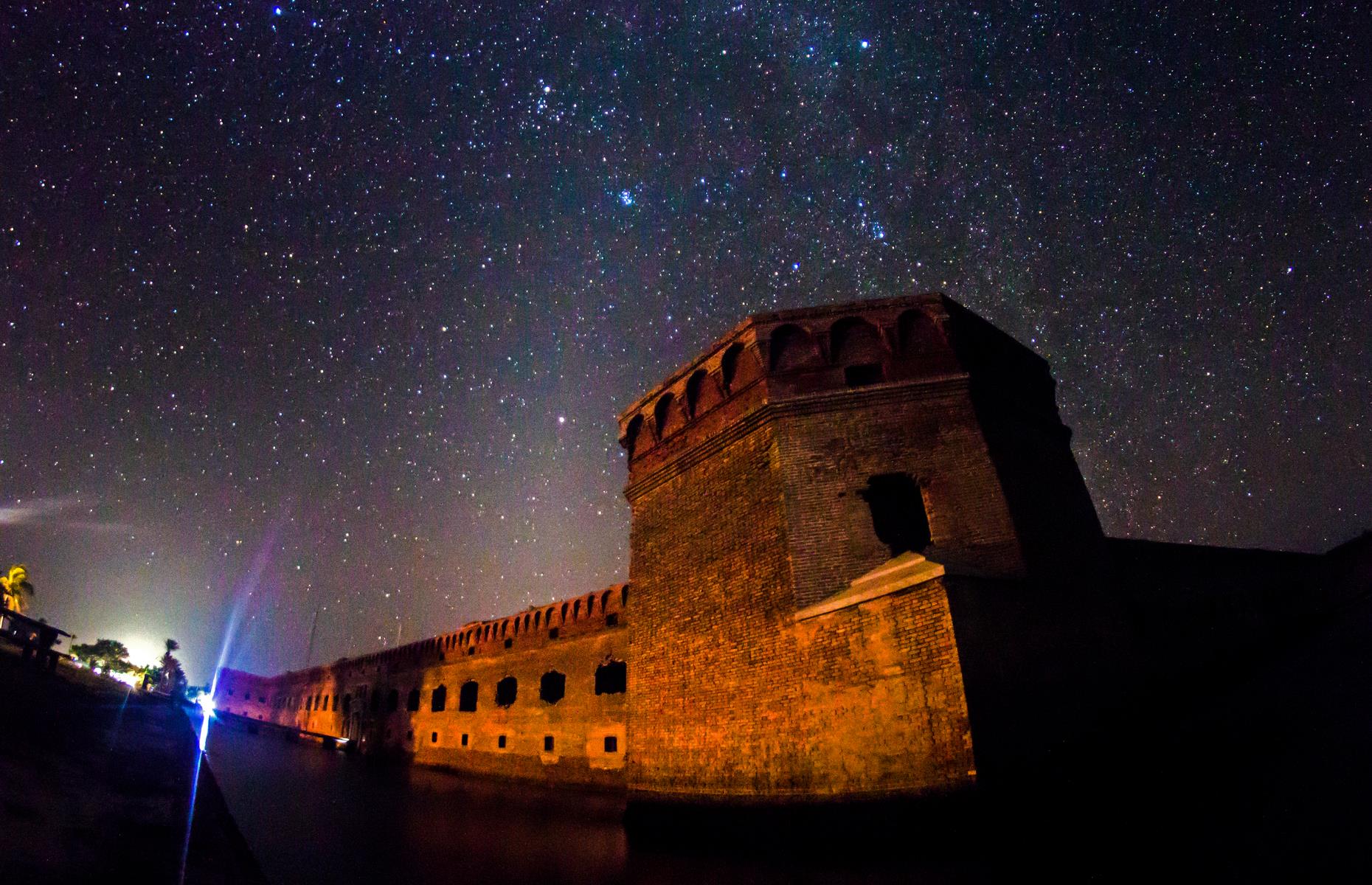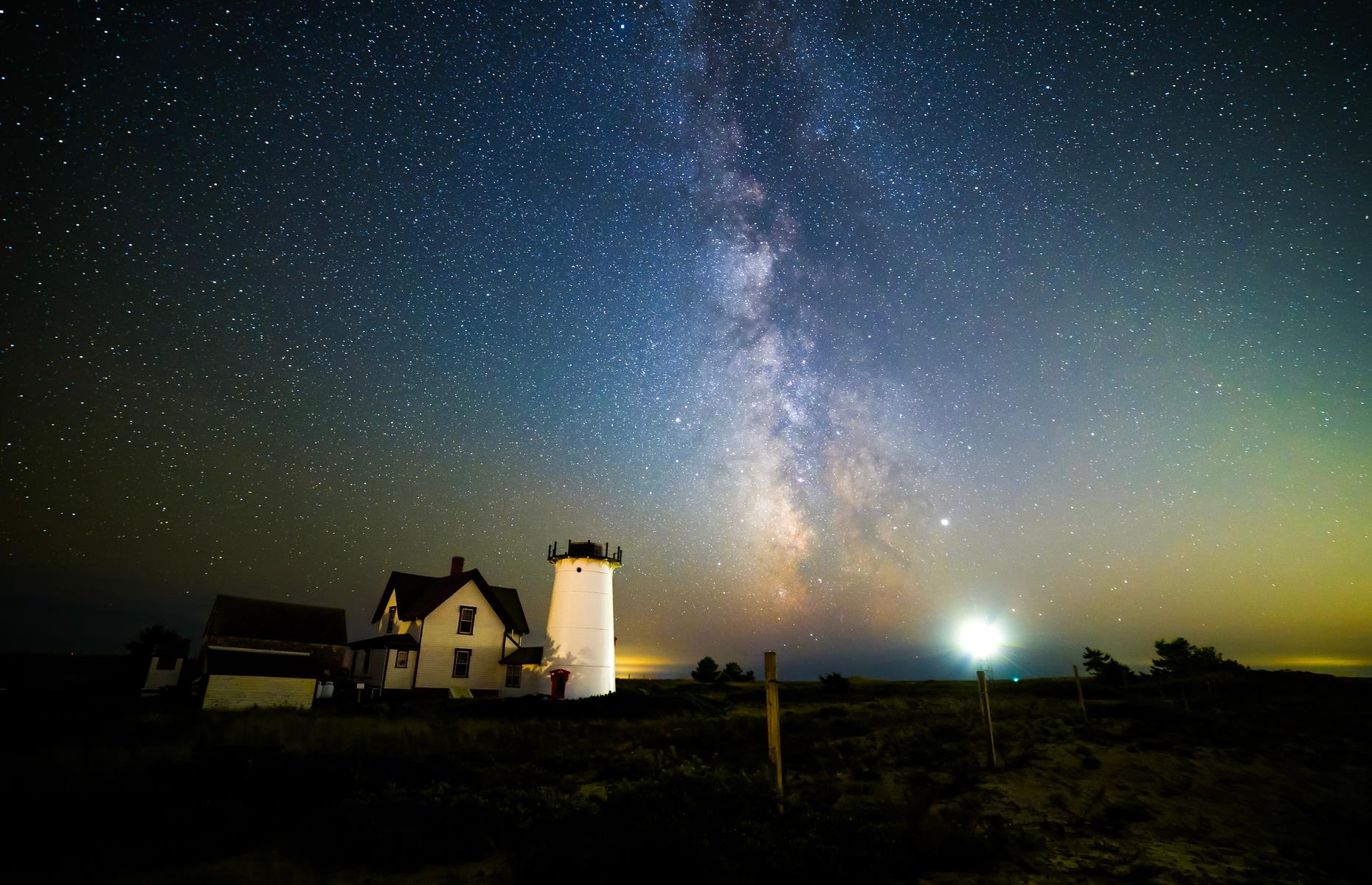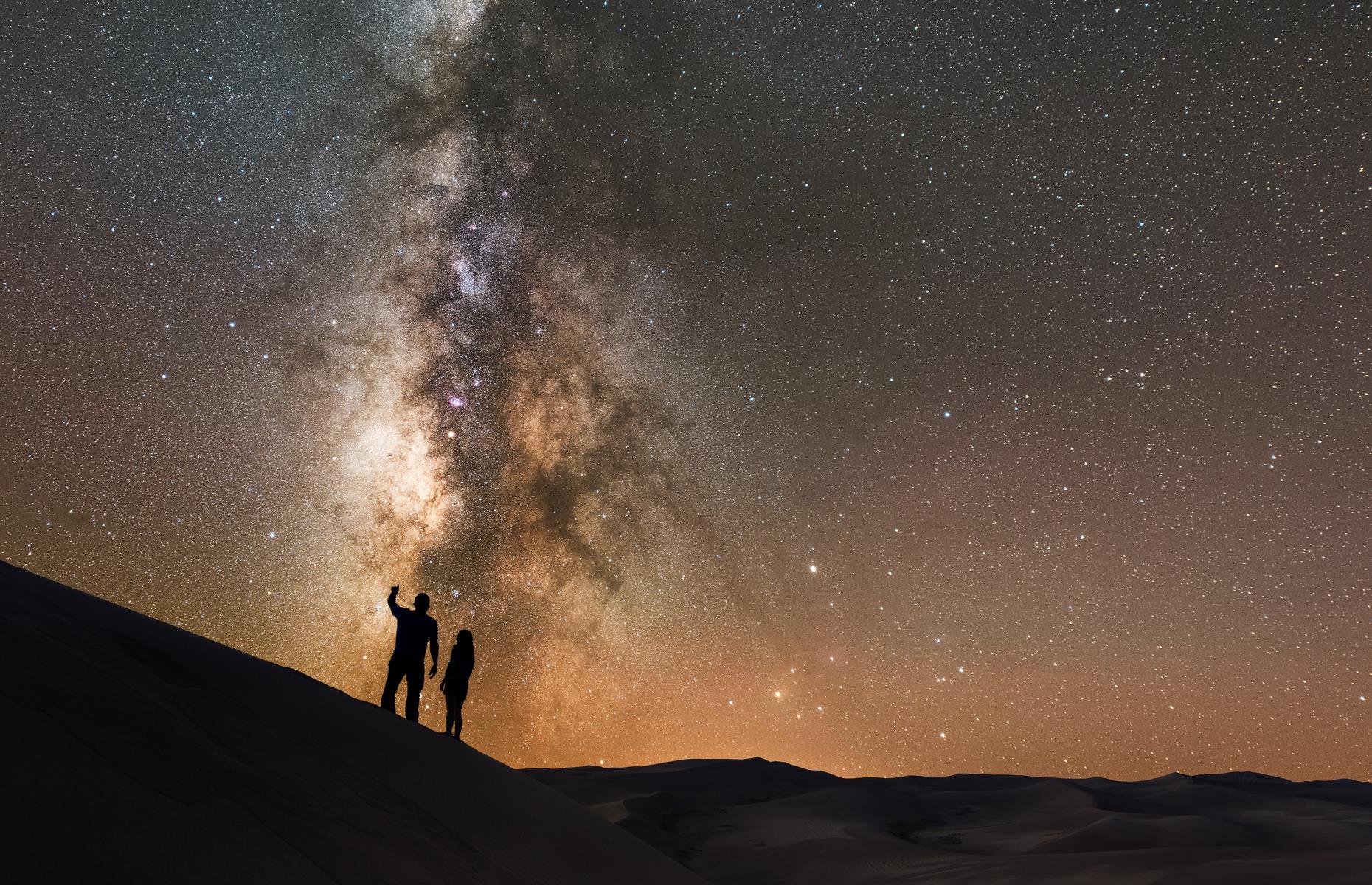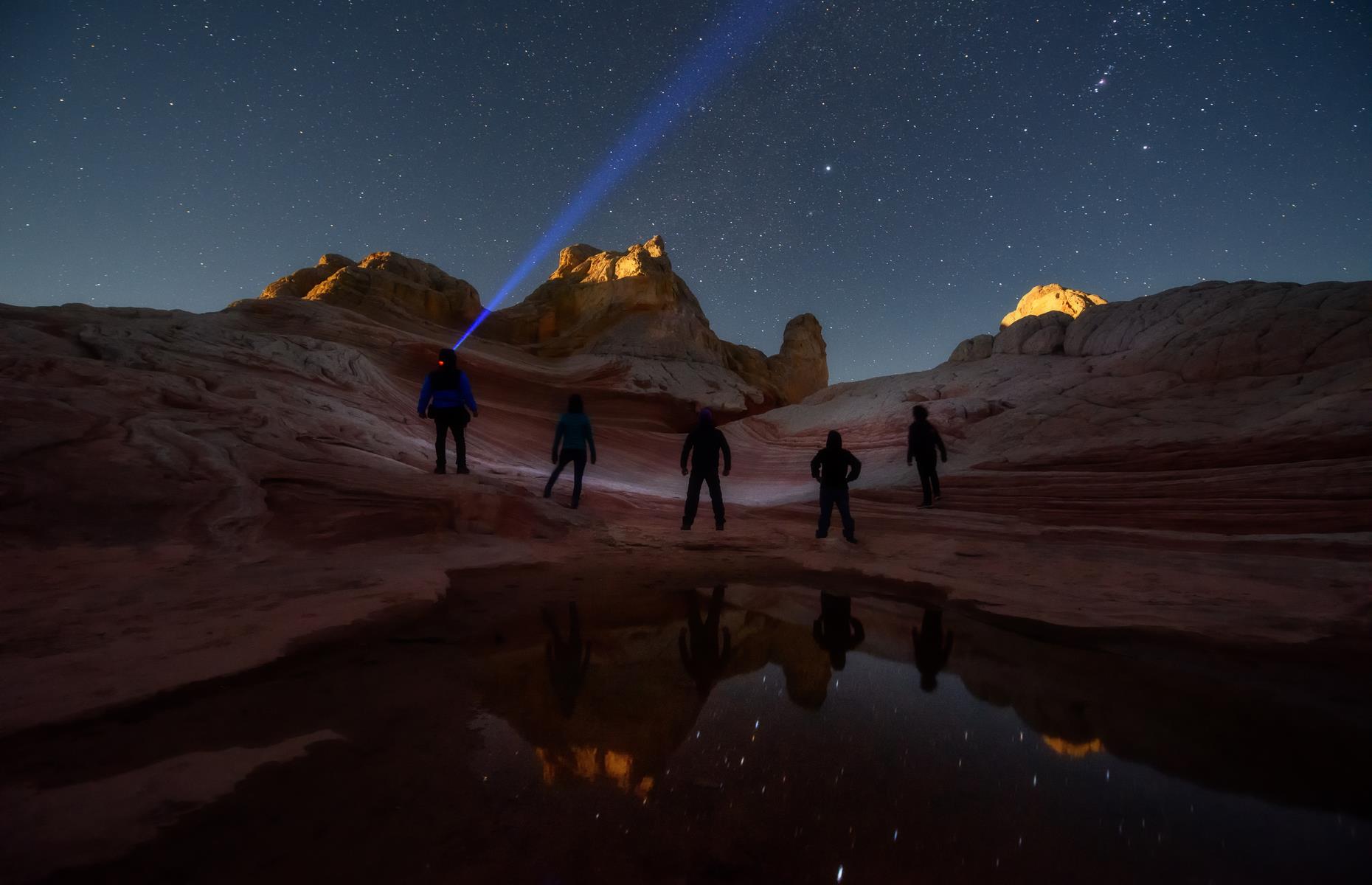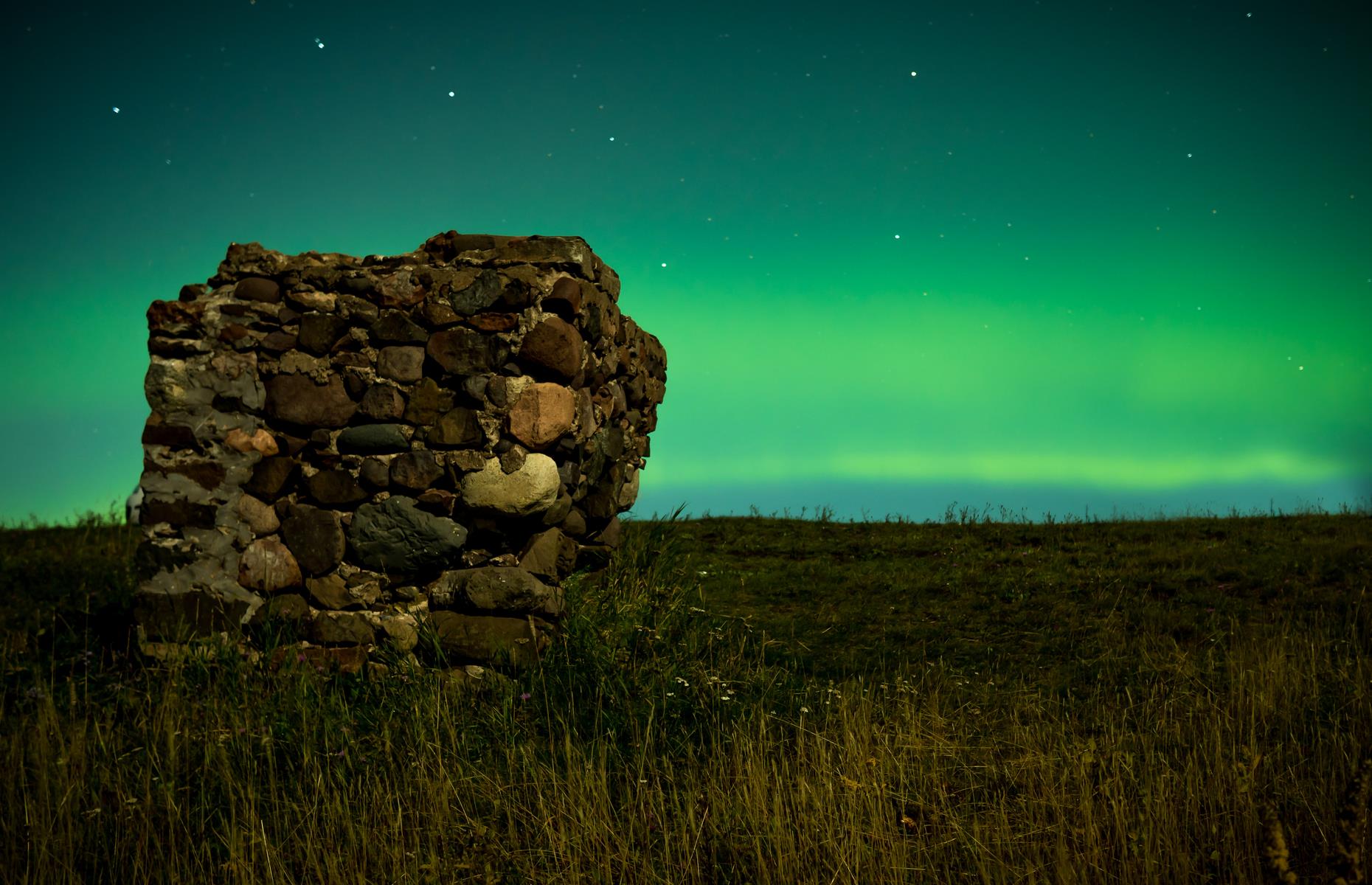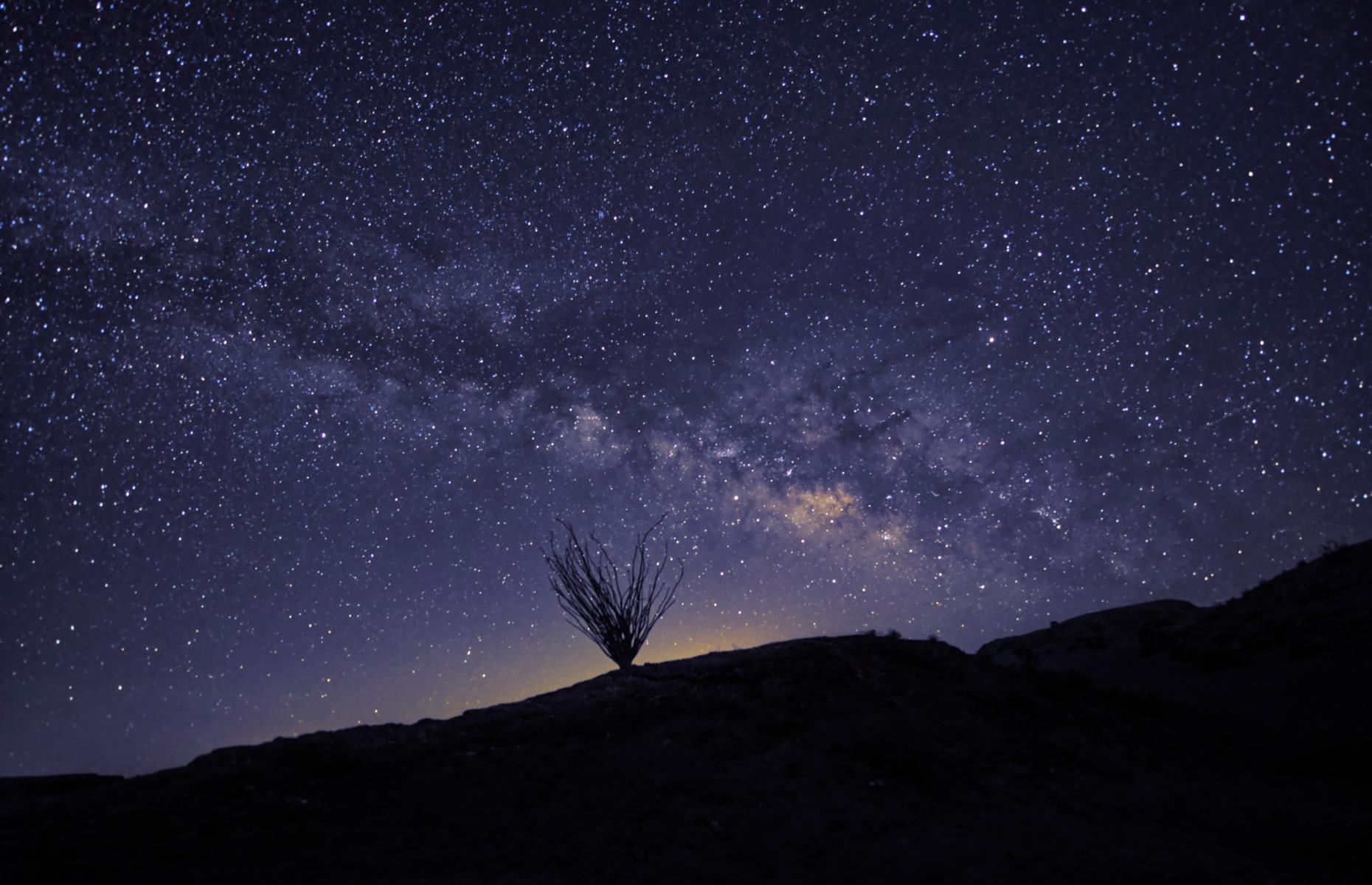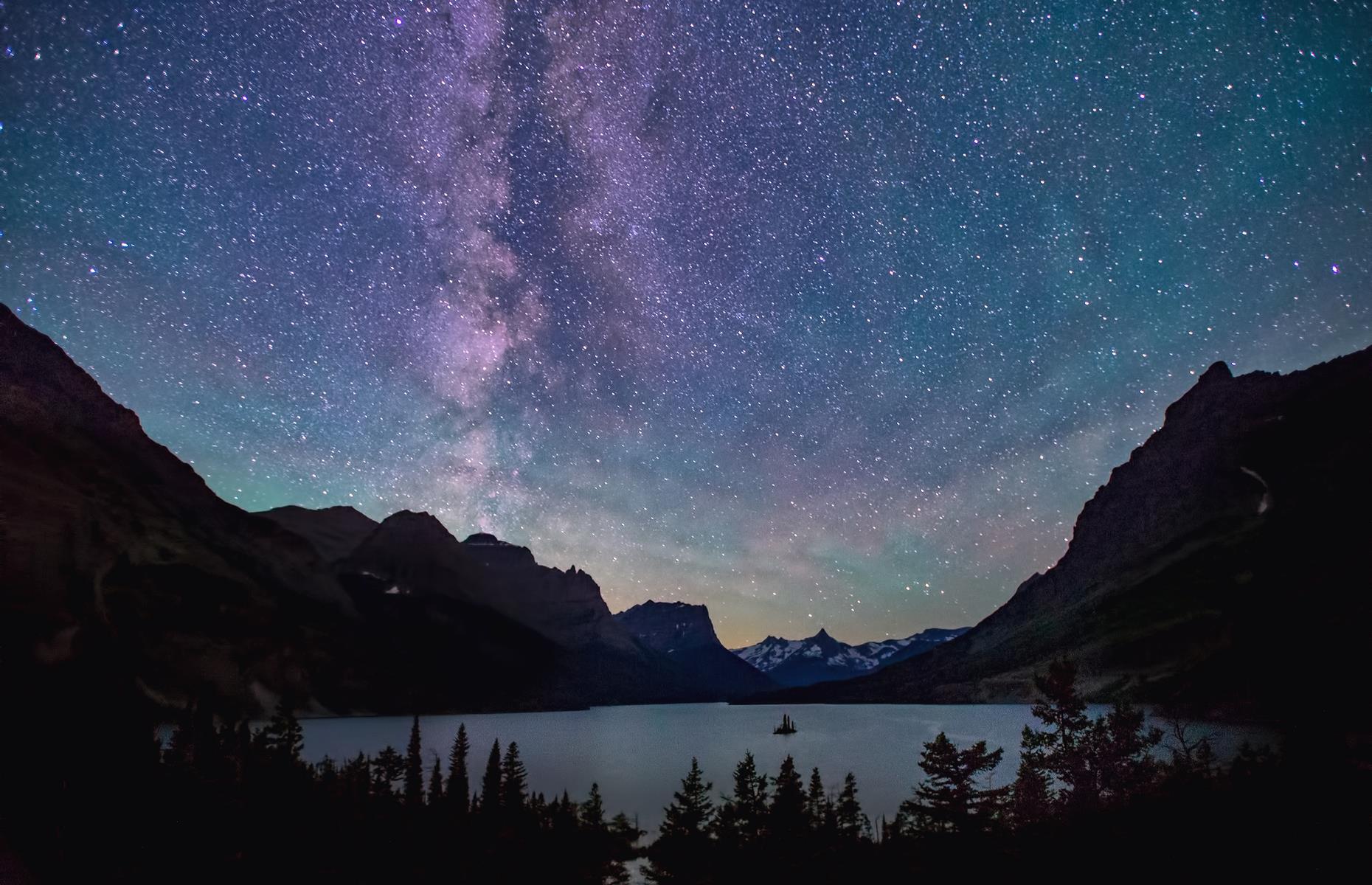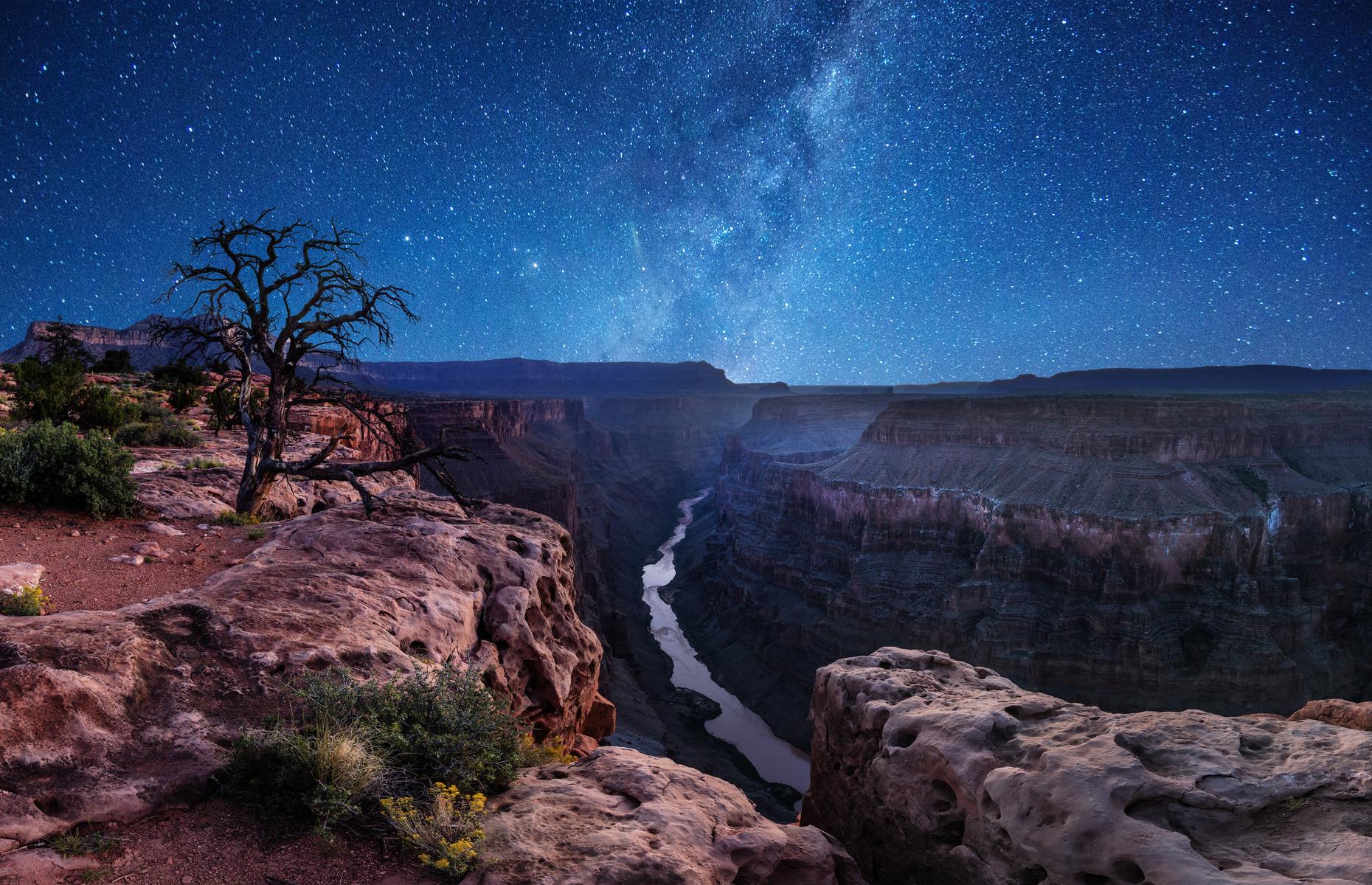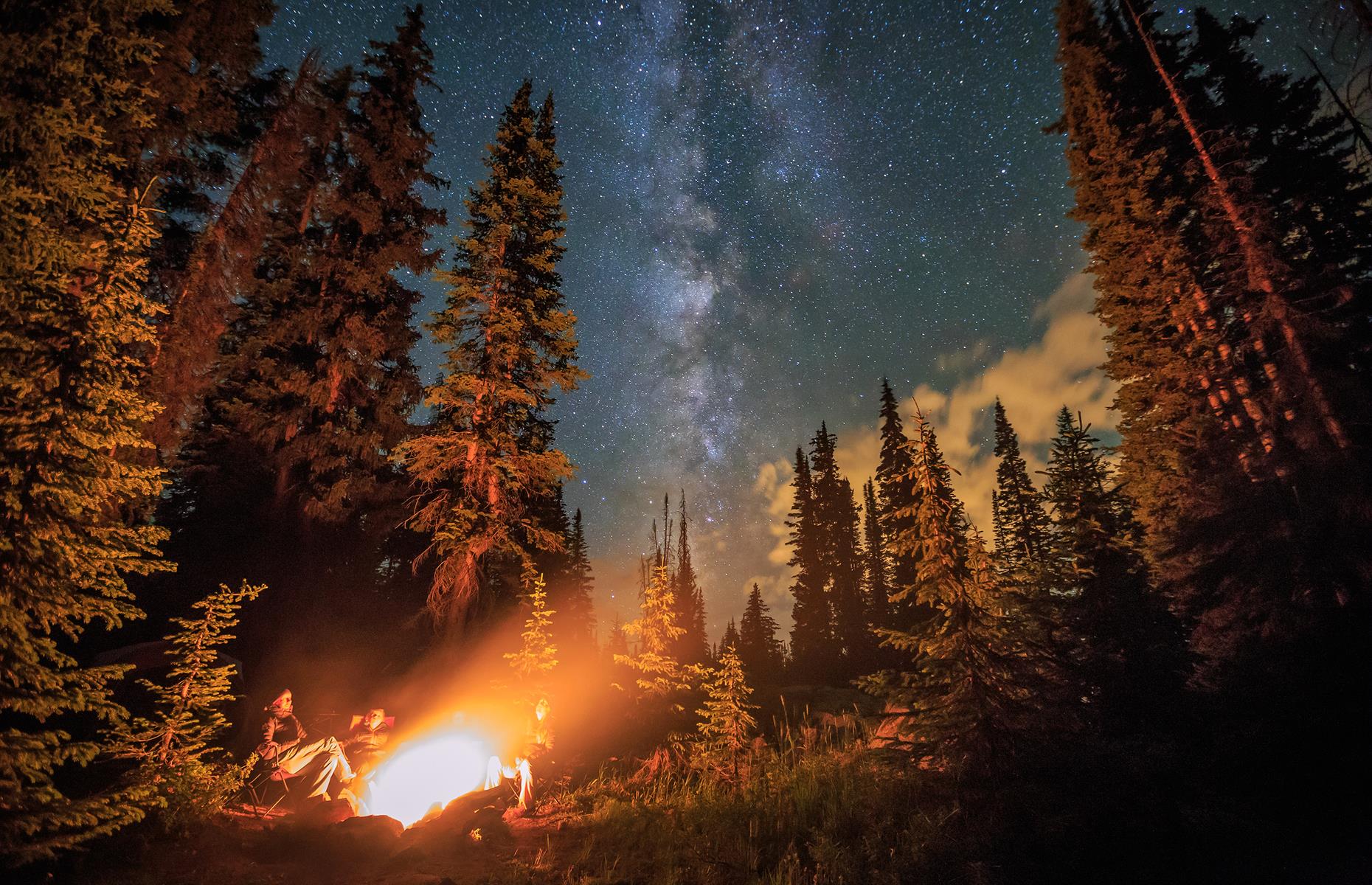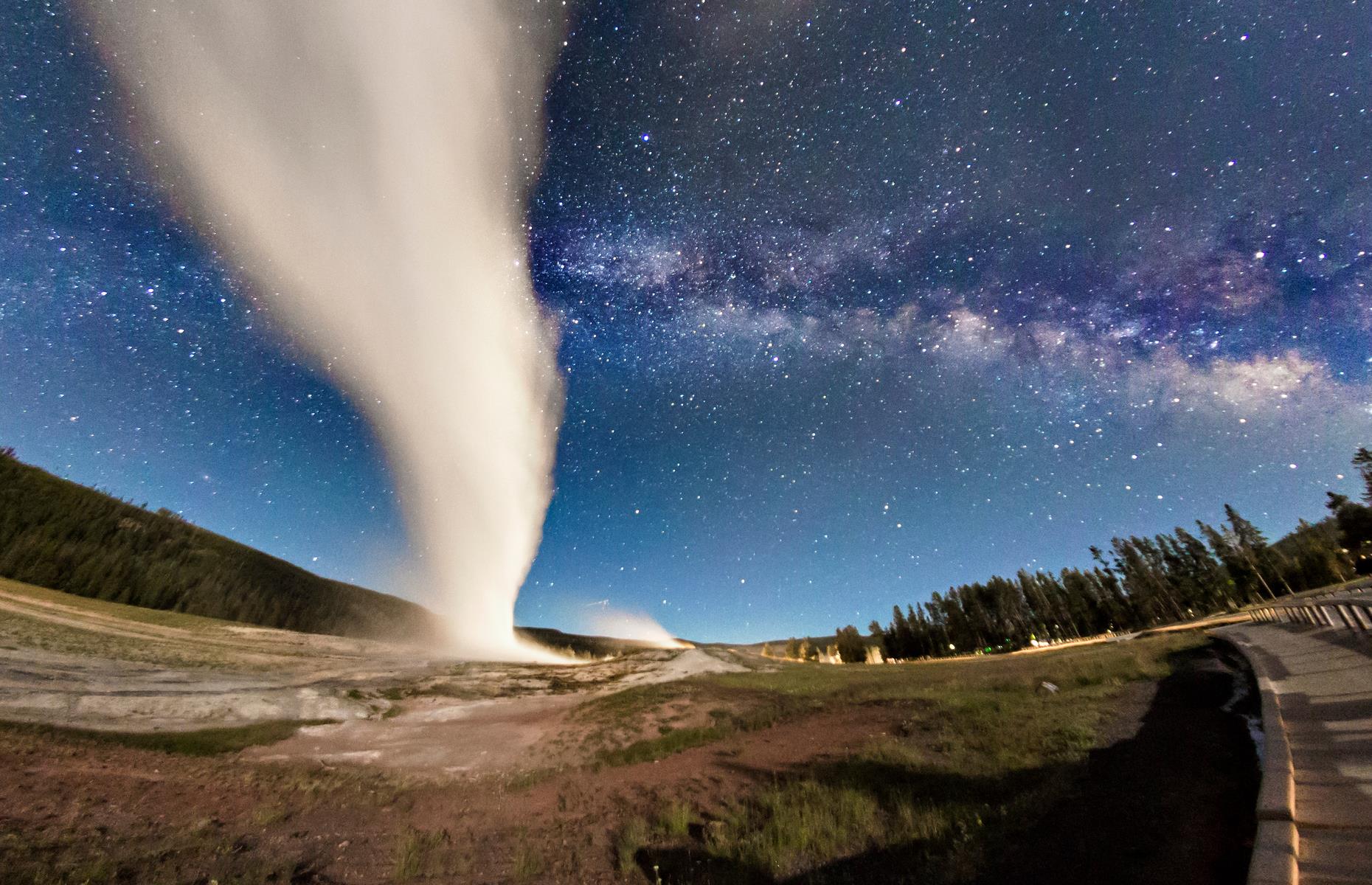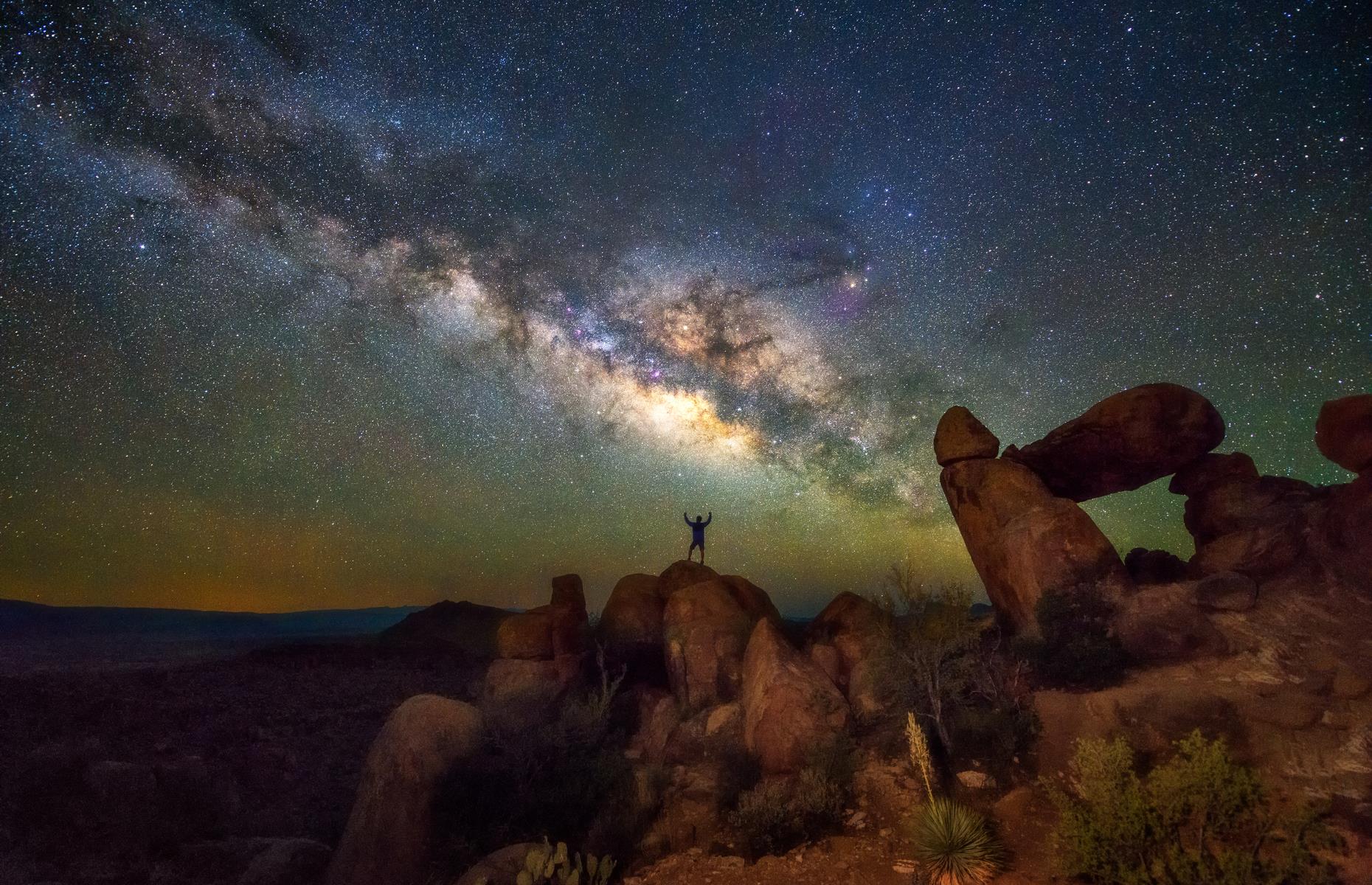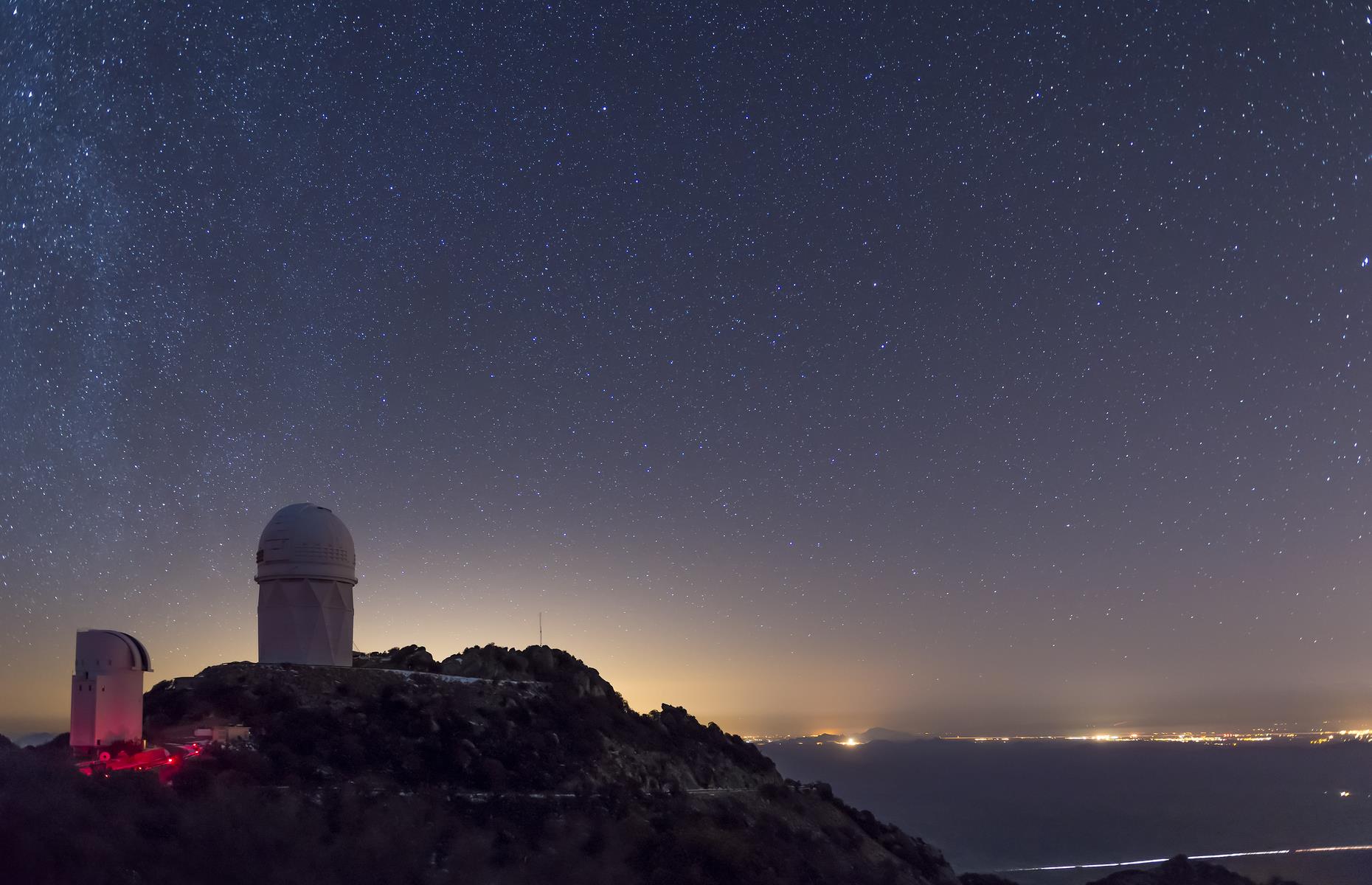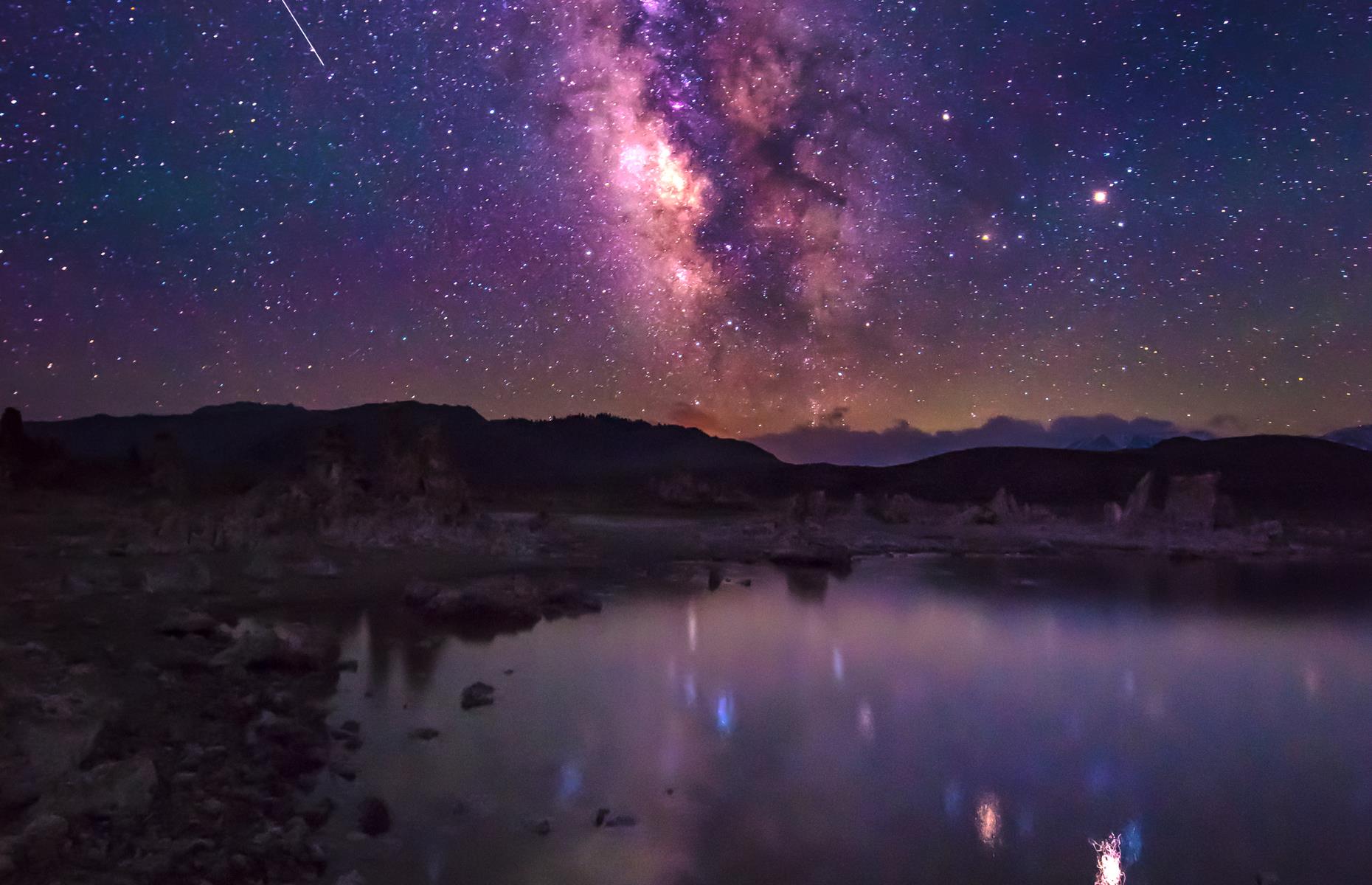 Incredible night skies
Flagstaff, Arizona
Stargazing's biggest enemy? Light pollution from nearby electricity-guzzling settlements. Flagstaff, then, is a bit of an anomaly. This city of around 74,000 has worked hard to keep its skies dark and the local Lowell Observatory (temporarily closed) even discovered Pluto in 1930. Visitors can see constellations from their doorstep or window ledge and, around 20 miles (32km) southeast of Flagstaff, Ashurst Lake reflects glittering skies on its glassy surface. 
Joshua Tree National Park, California
The upside to Joshua Tree National Park's blistering summer temperatures? Balmy, star-filled nights. And with some areas reaching 5,000 feet (1,524m) above sea level, this IDA International Dark Sky Park is indeed a prime spot for stargazing. The Milky Way often makes an appearance over the Cottonwood Campground (open for the season) and pullouts along Pinto Basin Road are another window to the stars.
Chaco Culture National Historical Park, New Mexico
Named an International Dark Sky Park in 2013, Chaco founded its own Night Sky Program in 1991. It strives to provide the same viewing conditions Chacoan people enjoyed a millennia ago, with no permanent outdoor lighting found across 99% of the park. The park typically offers a range of public astronomy programs too, but check the NPS website for up-to-date schedules. 
Denali National Park and Preserve, Alaska
Alaska, with its long, dark winter nights, is a star-chaser's dream and the conditions for spotting planets, comets and more are great across Denali's sprawling, largely uninhabited wilderness from mid-August to early April. The same, of course, goes for the elusive aurora borealis. With the incredible skies come snowfall, unpredictable weather and freezing temperatures, but the nighttime spectacular is worth it. Various campgrounds and bus routes have been closed due to COVID-19 – check here for the most up-to-date information. 
Bryce Canyon National Park, Utah
Stargazers are spoilt for choice in Utah, which has over a dozen IDA-certified spots – Bryce Canyon National Park joined their ranks in 2019. The park typically offers 100-plus annual astronomy programs involving stargazing expeditions with telescopes, and though the annual Astronomy Festival was canceled this year, Bryce Canyon restarted some of its dark-sky events in July. Double check the NPS website for details. 
Craters of the Moon National Monument and Preserve, Idaho
The curious lunar landscapes of Craters of the Moon, formed by volcanic lava over some 15,000 years, have been protected since 1924. Fittingly, given its name, it's also a great place to view the actual moon: due to low levels of light pollution, it was designated an International Sky Park in 2017. The Idaho Falls Astronomical Society usually unite professional and amateur astrologers for star parties in the fall months (check its website for details).
Alabama Hills, California
The strange, rocky landscapes of the Alabama Hills have provided an otherworldly backdrop for many popular TV shows and films. And they also serve as an ethereal spot for stargazing, enjoying a Bortle class 2 dark sky score. (The scale ranges from '1: excellent dark-sky site' through to '9: inner-city sky'.) The nearby tiny town of Lone Pine (population around 2,000) is a common base for stargazers – despite its remote location, it can be reached in under four hours by car from both Las Vegas and Los Angeles.
Death Valley National Park, California and Nevada
After improving its external lighting and night sky visitor education facilities, Death Valley became the third member of the US National Park System to be designated an International Dark Sky Park. The rolling Mesquite Flat Sand Dunes are a popular spot for night-sky photographers, as well as the Harmony Borax Works, with its evocative historic mule cart. 
Copper Breaks State Park, Texas
Like Death Valley, Copper Breaks has 'Gold-tier' International Dark Sky Park viewing status, offering the best opportunities for seeing everything from the moons of Jupiter to the International Space Station (be warned: it orbits Earth at a speed of 17,227 miles per hour). Ranger-led 'Starwalks' typically take place each month, but check the State Park website for more up-to-date details.. 
Badlands National Park, South Dakota
South Dakota is one of the USA's least-populated states, with only 880,000 inhabitants (there are 10 times as many in New York City alone), so there's little city glare to obstruct the night sky. There are usually expert presentations and nighttime telescopes – but be sure to check for updates before planning a trip. 
Ochoco National Forest, Oregon
Despite Oregon's reputation for wet winters and gray and cloudy skies, some 522 budding astrologers turned out for the 2019 Oregon Star Party, where they enjoyed 'clear skies and excellent observing all week'. While the next event isn't scheduled until 2021, stargazers can go it alone, overnighting in campsites such as Bingham Springs Campground with its glorious night skies. The Oregon Observatory (currently open) is also around a two-hour drive west in Willamette National Forest.
Cathedral Rock, Sedona
Cathedral Rock is a protruding icon of Sedona's tiny and modest cityscape, and accessible in only 12 minutes by car. And due to this tiny town's low levels of light pollution, Sedona and its Rock are excellent spots for studying the night sky. In fact, it's been a member of the IDA International Dark Sky Community since 2014. Astronomy club Sirius Lookers currently have a tentative schedule of events – check its website for details. 
Cherry Springs State Park, Pennsylvania
The only International Dark Sky Place in the state of Pennsylvania, Cherry Springs State Park boasts prime stargazing conditions 60–85 nights of the year. Optimally located cabins allow star-lovers to overnight nearby and private guides also operate around the park – check with individual tour operators for updates and availability. Now discover the most unique place to camp in every state.
Great Basin National Park, Nevada
An International Dark Sky Park since 2016, Nevada's Great Basin National Park typically offers a full bounty of celestial events. Ranger-led astronomy programs are currently penciled in too. The unique Star Train – which travels from the city of Ely and into the park with rangers on board on select evenings – is currently operating at a reduced capacity. Tickets sell out quickly, but keep a check on the website in case new trains are added.
Antelope Island, Utah
Utah's Antelope Island State Park, and Antelope Island therein, are known for two things: wildlife (and not just antelope, but bison and coyotes, too) plus fantastically dark skies. This vast island in the Great Salt Lake is a truly unique location for spotting meteors and asteroids, and Salt Lake City is only 60 miles (97km) away. The city is the main base for local astronomy clubs, including the University of Utah South Physics Observatory.
Natural Bridges National Monument, Utah
The Natural Bridges National Monument – known for its wondrous arched rock formations like Owachomo Bridge (pictured) – became the world's first International Dark Sky Park in 2007. Adventurous visitors are usually free to traverse Natural Bridges' trails at any time of the day or night (see the park website for any updates). A night hike is the best way to drink in Southern Utah's starry skies, since the bridges aren't visible from any of the campgrounds here. 
Dry Tortugas National Park, Florida
There's nowhere else quite like Florida's hidden oasis, Dry Tortugas National Park. Comprised of seven little islands found some 69 miles (111km) from Key West, the park is famous for the striking 19th-century Fort Jefferson, plus its abundance of sea turtles. It's no wonder the islands' dark skies are so remarkable, scattered as they are deep in the Gulf of Mexico. The campground on Garden Key is now open too.
Cape Cod, Massachusetts
It was reported in 2016 that 80% of Americans can no longer see the Milky Way where they reside. And while a remote location is your best bet for obscure sights (the Omega Nebula, the Andromeda Galaxy), you don't have to travel far from civilization for our miraculous galaxy to reveal itself. At least not in Massachusetts, where the water-surrounded Cape Cod peninsula dazzles many a night. The Cape Cod Astronomical Society usually holds regular star parties, but check the calendar for this year's schedule. 
Great Sand Dunes National Park and Preserve, Colorado
As night falls across these elegant dunefields they feel like another planet. Here, dry air and high elevation combine to create excellent stargazing conditions – as such, the park was certified an International Dark Sky Park by the International Dark Sky Association in 2019. On moonless nights the stars come out in full force and visitors can explore the park without a flashlight on a full moon. Read on as we reveal America's most glamorous glamping spots.
White Pocket, Arizona
Now for a highly specific (and infamously hard to reach) stargazing location: the sculpture-like sandstone rock formations of White Pocket. Located within the Vermilion Cliffs National Monument close to the Arizona/Utah border, the Pocket is immensely photogenic – as such the Overnight White Pocket Photography Tour allows visitors to shoot the scenery with both blazing sunlight and star-lit skies as a backdrop. The tour includes 4×4 drive transportation, some meals and camping facilities: the website lists scheduled dates, which are subject to change.
Brockway Park, Michigan
The elusive aurora borealis are visible in the northern reaches of the country – and so to rural, northernmost America, and the dark skies of Michigan's Upper Peninsula. The 8,883-mile (14,295km) Brockway Mountain Drive winds along the 1,320-foot (402m) Brockway peak, which offers stellar panoramic views of Lake Superior and Canada beyond. The 3rd Street Memorial is a great place to watch the night sky come alive too. 
Anza-Borrego Desert State Park, California
Back to the Golden State – although that nickname isn't apt in the case of Anza-Borrego's densely dark skies. Given the subtlety of streetlights in nearby Borrego Springs, it was the first place in California to join the International Dark Sky Community. Local accommodations, such as The Springs at Borrego RV Resort and Golf Course, with its 11-inch diameter telescope, make the most of the clear nights, and Dark Sky Week typically takes place in April too.
Glacier National Park, Montana
The alpine meadows and glacial valleys of this 1,583-square-mile (4,100sq km) expanse make up an IDA-designated Dark Sky Park – a title it shares with its sister site, Waterton Lakes National Park, across the Canadian border. The sky puts on a spectacular show over scenic spots including Logan Pass, along the Going-to-the-Sun Road, and there are usually plenty of ranger-led activities. 
Grand Canyon National Park, Arizona
From steep-walled basins to flat-topped mesas and the 70-foot (21m) Desert View Watchtower (temporarily closed), there are so many places to look out and contemplate the universe at the iconic Grand Canyon. To escape the crowds, adventurous visitors can head to the lesser-visited North Rim, and perhaps the Walhalla Plateau overlook. The next Grand Canyon Star Party, held annually on the South Rim at the time of a new moon, should take place in June 2021 too.
Rocky Mountain National Park, Colorado
Rocky Mountain National Park boasts astonishing skyscapes across 415 square miles (1,075sq km) of wilderness, with the Trail Ridge Road highway winding out above the timberline, offering truly expansive views. Bear Lake, ringed by the Bear Lake Trail, is another popular stargazing spot, and there's usually also a range of Night Sky and Astronomy Programs (though these are on hold for 2020). 
Yellowstone National Park, Wyoming
We've had glaciers, canyons and mountains, but how about stargazing with erupting columns of boiling water for company? Yellowstone has the largest concentration of geysers on the planet – and many double up as cool spots for stargazing, with top areas including Mammoth Hot Springs and the Upper Geyser Basin. The 10,243-foot (3,122m) Mount Washburn also has fabulous views. 
Big Bend National Park, Texas
Stargazers can absorb little-changing celestial beauty among 500-million-year-old rocks at Big Bend. Awarded Dark Sky Park status in 2012, the site offers some of the country's darkest skies – in fact it has the least light pollution of all the national parks in the lower 48 states. Park-recommended stargazing spots include Hot Springs Canyon and Rio Grande Village Nature Trails. This park is temporarily closed due to COVID-19. 
Kitt Peak National Observatory, Arizona
The Kitt Peak National Observatory (KPNO) is nestled atop the Quinlan Mountains' Kitt Peak overlooking Tucson, Arizona some 55 miles (89km) away. There are real astronomers at work here, and typically there are also night sky discovery programs for the public, plus plenty to see at the Visitor Center. For now, though, Kitt Peak National Observatory is closed to visitors.
Love this? Now check out stunning spots to relax in your RV this fall
Mono Lake, California
Source: Read Full Article