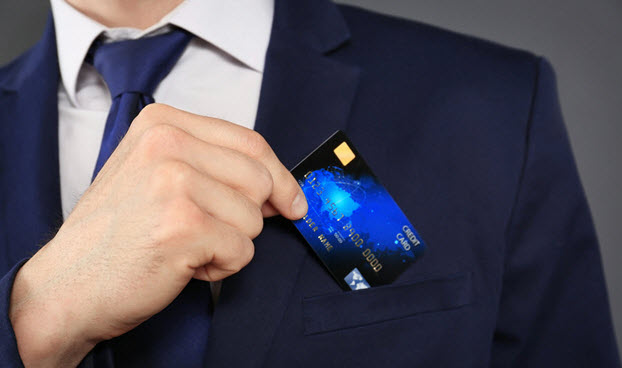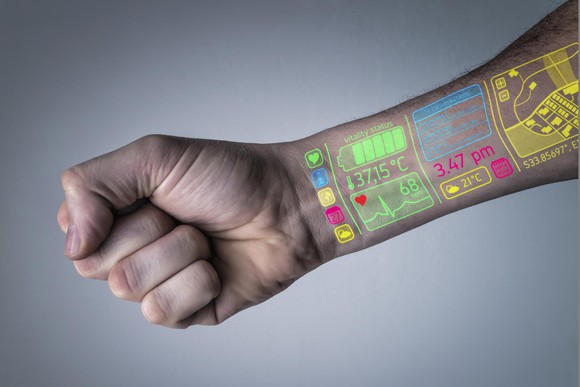 Disappearing icons
Some of America's landmarks are already gone, including Art Deco theaters, buildings designed by Frank Lloyd Wright and New York City's original Pennsylvania Station. And there's still a surprising number of existing spots that are neglected, unprotected and at risk – many of which are included on an annual list compiled by the nonprofit National Trust for Historic Preservation. Some are surprising, others you might never have heard of – but all are places that could be lost forever.
Mitchell Park Domes, Milwaukee, Wisconsin
Mitchell Park Domes, Milwaukee, Wisconsin
The otherworldly structures have been under threat of demolition, however, and the Milwaukee Preservation Alliance and Save Our Domes are campaigning to stop that from happening. They're currently open to visitors daily, so you can see the intricate structures (and sniff the flowers) up close while they still remain. 
Music Row, Nashville, Tennessee
Music Row is a top reason people visit Nashville, or "Music City" as it's proudly nicknamed. The area is home to many important pieces of the city's musical heritage, including the Historic RCA Studio B (studios pictured), the Quonset Hut Studio and the famed Music Row Roundabout, centered on "Musica", a bronze statue depicting dancers. Yet, the street isn't immune to the threat of development.
Music Row, Nashville, Tennessee
Though some are protected, around 50 buildings, many of which were related to music, have been demolished since 2013, raising concern for the future of the area. It was named on the National Trust for Historic Preservation's list of America's 11 Most Endangered Historic Places for 2019.
San José Church, San Juan, Puerto Rico
Actor Benicio del Toro is among those to appeal for support and funds to save San José Church, or Iglesia de San José. The Spanish Gothic structure, built in 1532, is thought to be the second-oldest church in the Western Hemisphere – yet severe deterioration and structural damage have left it in need of urgent restoration.
James R. Thompson Center, Chicago, Illinois
Chicago is famed as one of America's – and the world's – most architecturally rich cities, home of the first skyscraper (demolished in 1931) and intricate Art Deco towers. So it's surprising that one of its landmark buildings, the James R. Thompson Center, could disappear from the cityscape.
James R. Thompson Center, Chicago, Illinois
Preservation Chicago has long been campaigning for this landmark of Chicago's Loop, or downtown area. Considered a gleaming example of post-modern architecture, the government building is under threat since legislation was signed allowing for its sale – the body fears that should the sale go ahead, the history and integrity of the building could be lost in new developments.
Industrial National Bank Building, Providence, Rhode Island
Who wouldn't want to save the Daily Planet? OK, so Clark Kent and Lois Lane didn't really work in this Art Deco tower (even on TV), but it's known as the "Superman Building" thanks to its resemblance to the fictional newsroom's offices. The 1928 structure – Providence's tallest – has been vacant and neglected since 2013 and thus stands in danger of demolition.
James River, Virginia
James River, Virginia
While its historical and cultural significance isn't in doubt, the future of its landscape has been since energy company Dominion began constructing a transmission line across the waterway. Preservation Virginia and other groups are petitioning for the towers to be torn down, fearing they do – and will further – threaten the preservation of the river and its landmarks. Ongoing court proceedings mean the outcome is uncertain. 
Ancestral Places of Southeast Utah
Bears Ears Monument and Canyons of the Ancients have both been designated national monuments, meaning they should be protected from development and drilling for oil and gas (though Bears Ears came under threat recently). But these culturally important places are bookends for a vast swathe of desert containing many other sites of great importance to the Navajo, Hopi, Ute and Zuni peoples.
Ancestral Places of Southeast Utah
The area, covering around 8,000 square miles, is rich in artifacts and the remains of dramatic and intricate, millennia-old cliffside dwellings built by Ancestral Puebloans (pictured here are the Butler Wash Ruins). These monuments are currently protected under the historic Antiquities Act of 1906, but that doesn't mean they're not under threat.
Bismarck-Mandan Rail Bridge, Bismarck, North Dakota
It predates the state of North Dakota and was the first rail bridge to cross the Upper Missouri River when it was completed in 1883 to connect Bismarck and Mandan. But its distinctive three humps may not be around for much longer. Railway company BNSF wants it demolished to make way for a new crossing, though a local group is fighting to save it.
Farish Street, Jackson, Mississippi
It doesn't look like much from the outside, but Big Apple Inn diner (pictured) – known for its pig-ear sandwiches – has borne witness to a whole lot of history, and it's one of the most important places in historic Farish Street. Mississippi Civil Rights leader Medgar Evers, assassinated outside his Jackson home in 1963, rented the diner's upstairs apartment as an office and held strategy meetings in the small restaurant.
Farish Street, Jackson, Mississippi
Farish Street, once nicknamed "Little Harlem", was a thriving African-American neighborhood up until the 1960s, and is now on the National Register of Historic Places. However, most of the buildings are rundown and empty, with Big Apple Inn one of few still occupied and open for business.
Tenth Street Historic District, Dallas, Texas
Historical markers tell the history of this area, which is one of few remaining Freedmen's towns – neighborhoods built by formerly enslaved people. The area is also on the National Register of Historic Places, yet a tweak to local ordinance has allowed the demolition of around 70 of the 19th and 20th century homes, putting it on the National Trust for Historic Preservation's most endangered list for 2019.
Historic Wintersburg, Huntington Beach, California
Historic Wintersburg, Huntington Beach, California
The six surviving Wintersburg structures include family homes, a 1910 mission, the 1934 Wintersburg Japanese Church buildings, and the area's last pioneer barn. It's been named a National Treasure by the National Trust for Historic Preservation yet remains under threat of demolition – in 2018, the current owner announced plans to sell it as a storage facility. A city taskforce dedicated to the preservation of the site has also recently been disbanded. 
North Woods, Maine
Campaign groups have long been pushing for this swath of forest, which sprawls over 3.2 million acres, to be designated a National Park. If that happened, the park would be bigger than Yosemite and Yellowstone combined. Its hardwood and evergreen forest provide habitat for endangered species including the Canada lynx, and the area also encompasses Moosehead Lake, Maine's largest.
Elvis Presley's Honeymoon Hideaway, Palm Springs, California
Elvis Presley's Honeymoon Hideaway, Palm Springs, California
While it's no Graceland, its significance for Elvis fans – and architecture fans – is undeniable. Spread over 5,000 square feet, but with not one single square room, the three-storied home was originally designed by architect William Krisel for Palm Springs developer Robert Alexander. Visitors have been able to tour the futuristic, curved interior but it's currently for sale privately.
Malcolm X House, Boston, Massachusetts
The modest exterior of this brown clapboard house belies its historical significance. Malcolm X shared the 1874 building with his half-sister, Ella Little-Collins, and it's the African-American leader's last known surviving boyhood home. Historic Boston wants to raise $1.4 million to rehabilitate the home and help Rodnell Collins, Ella's son, transform it into housing for students of African American history and Civil Rights.
Wildwood Motels, New Jersey
Wildwood Motels, New Jersey
Only two – the Caribbean and Chateau Bleu – of the 200-odd motels are on the National Register of Historic Places, leaving the majority vulnerable to development and demolition. The Doo Wop Preservation League, launched by local business owners and fans of the playful motels, is working to raise awareness and preserve the buildings and their quirky fixtures, from fake palm trees to soda fountains.
Waikiki War Memorial Natatorium, Honolulu, Hawaii
Both a dedication to those who served in the First World War and a public saltwater swimming pool, the Waikiki War Memorial, with its distinctive Beaux-Arts arch, was closed to the public in 1979 after falling into disrepair (despite its spot on the National Register of Historic Places). Groups including Friends of the Natatorium and the Historic Hawaii Foundation want it restored to honor its history and its architectural significance.
Frank Lloyd Wright's Spring House, Tallahassee, Florida
Many buildings by America's most famous architect, Frank Lloyd Wright, are protected. And though Lewis Spring House, the only private residence designed by Wright in Florida, has been on the National Register of Historic Places since 1979, it is subject to a preservation campaign due to its deterioration and severe weather damage.
Frank Lloyd Wright's Spring House, Tallahassee, Florida
Lions Municipal Golf Course, Austin, Texas
A golf course might not sound like something to get nostalgic about, but "Muny" – as it's affectionately known – has been a key Austin landmark since 1924, as both the city's oldest public course and the first in the South to become racially integrated. This Civil Rights history and the course's role as a community space has fueled the Save Muny campaign to protect the site from developers. Despite its spot on the National Register of Historic Places, Muny remains at risk.
Route 66
Route 66
That protection expired in 2019, however, putting the route and its many quirky art installations, abandoned (and still open) diners, and retro motels at risk. Several groups, including the Road Ahead Partnership, are working to have Route 66 designated a National Historic Trail to ensure it's preserved for many road trips to come.
Source: Read Full Article