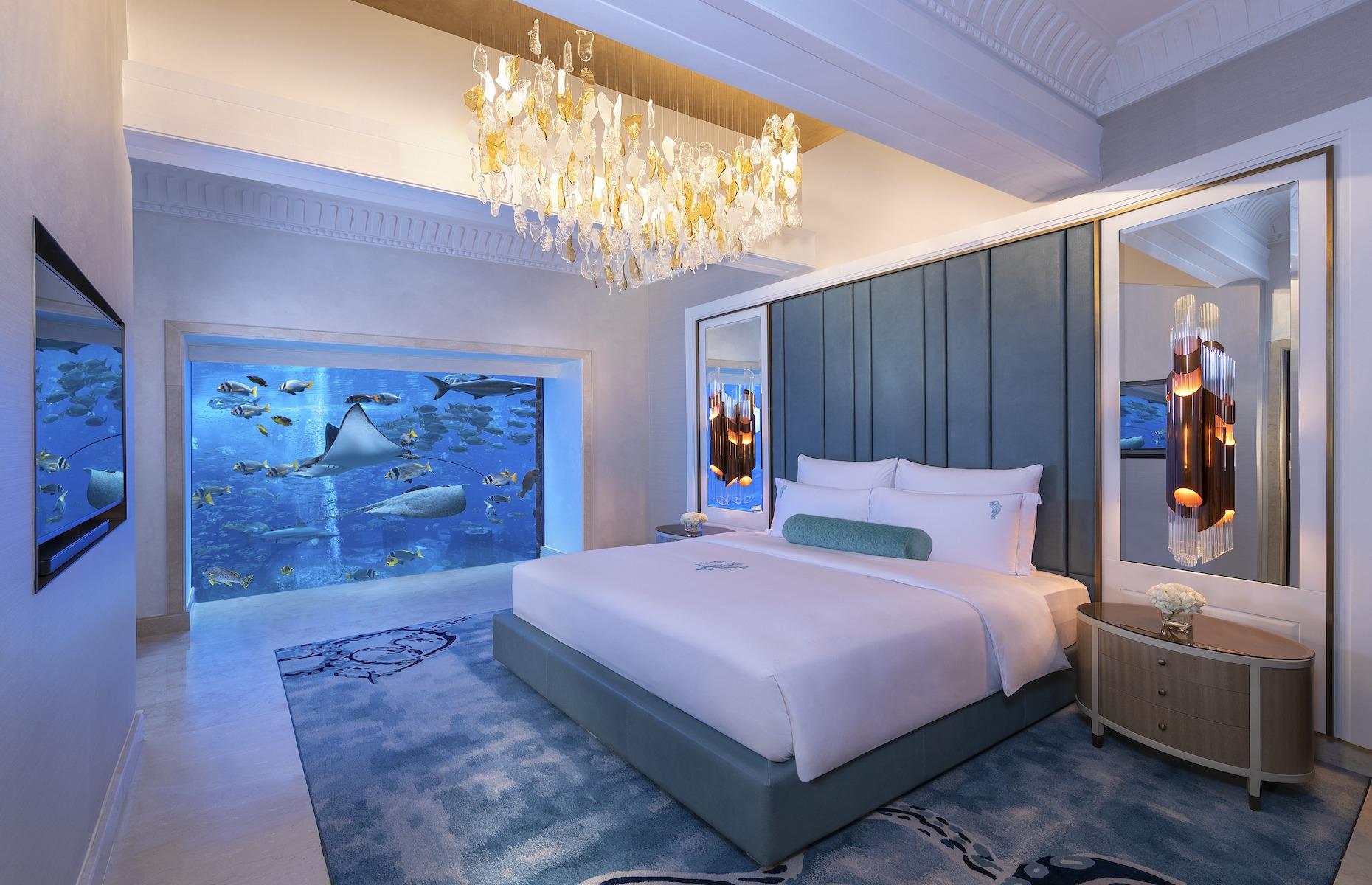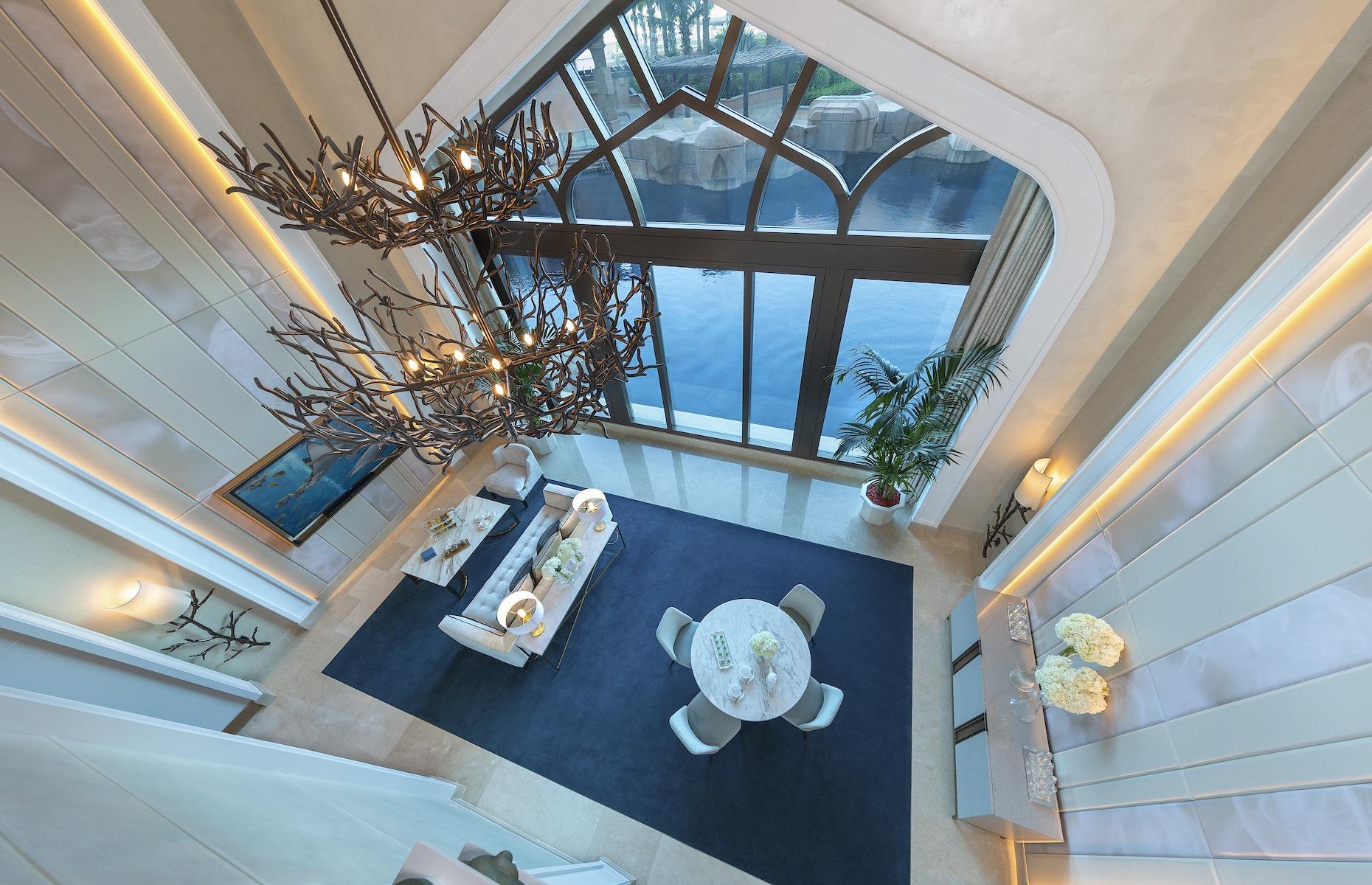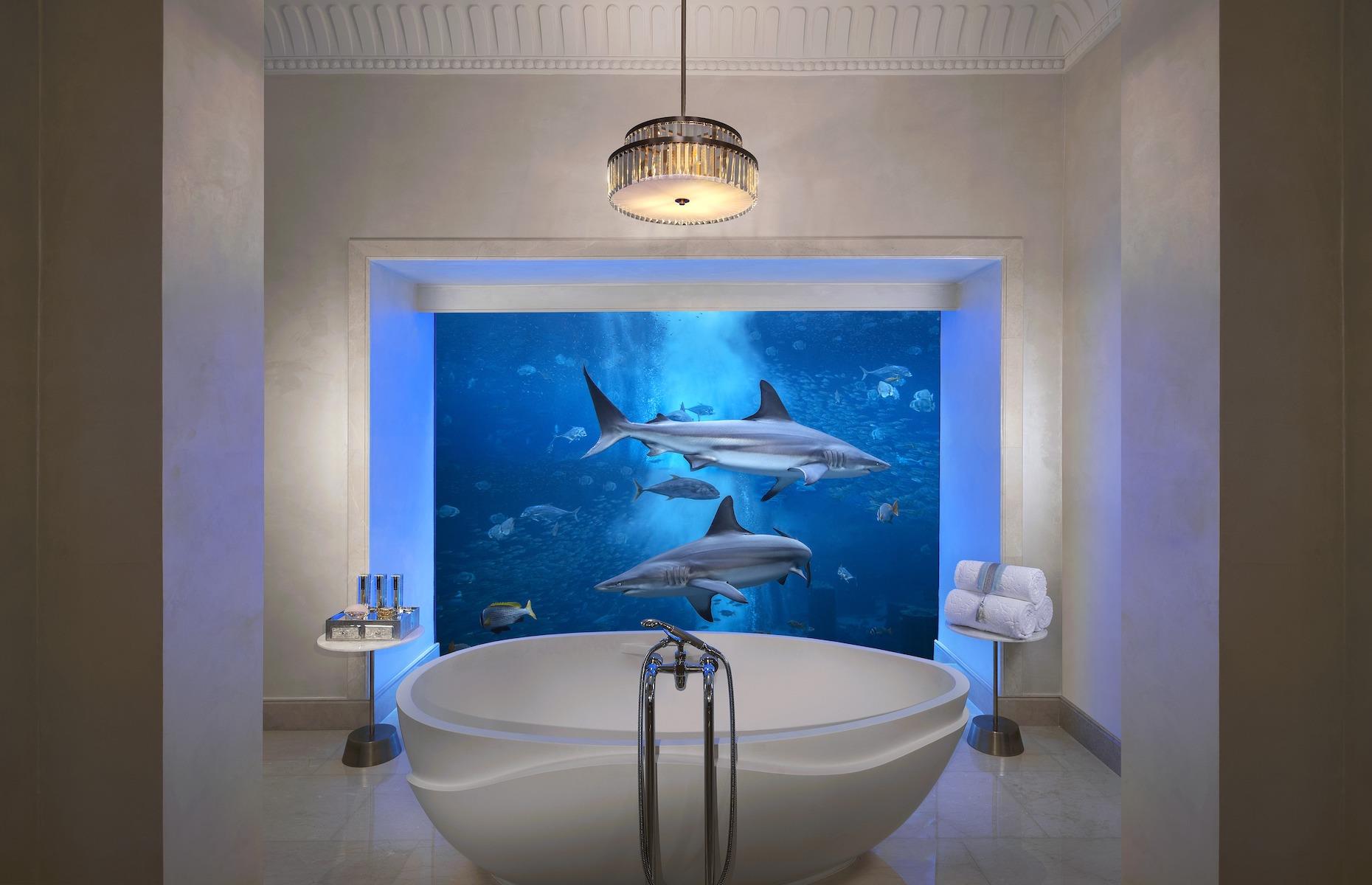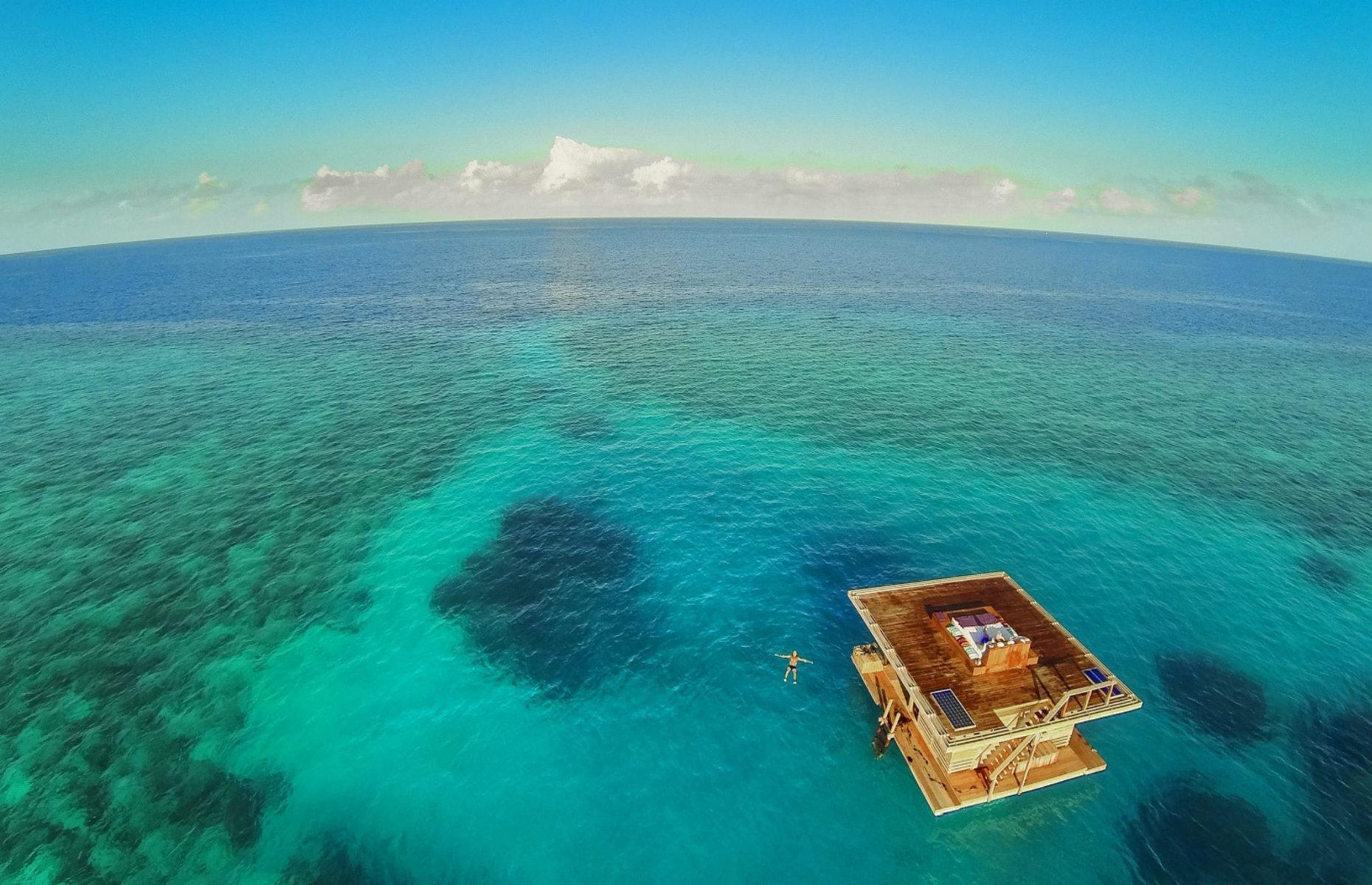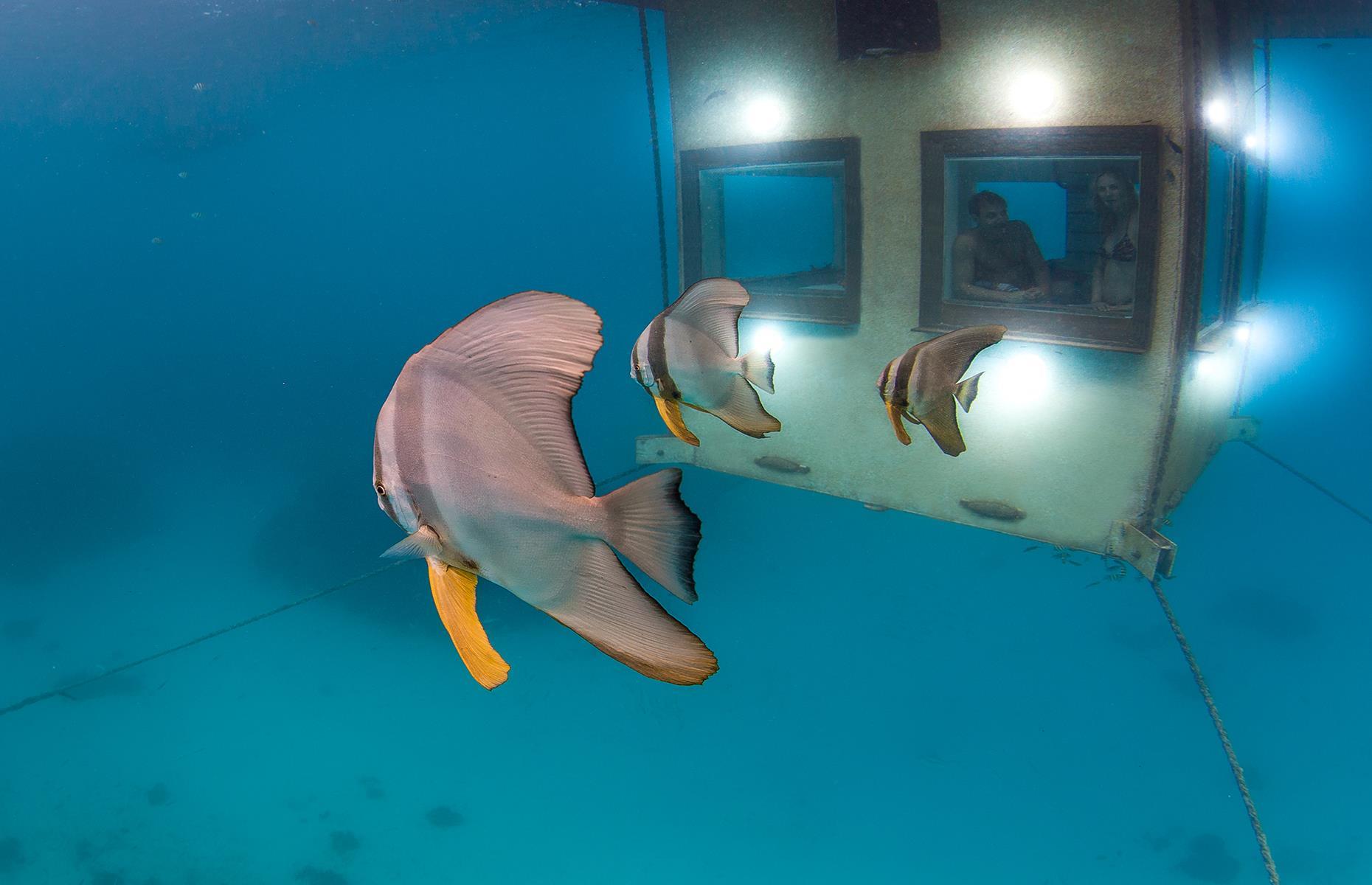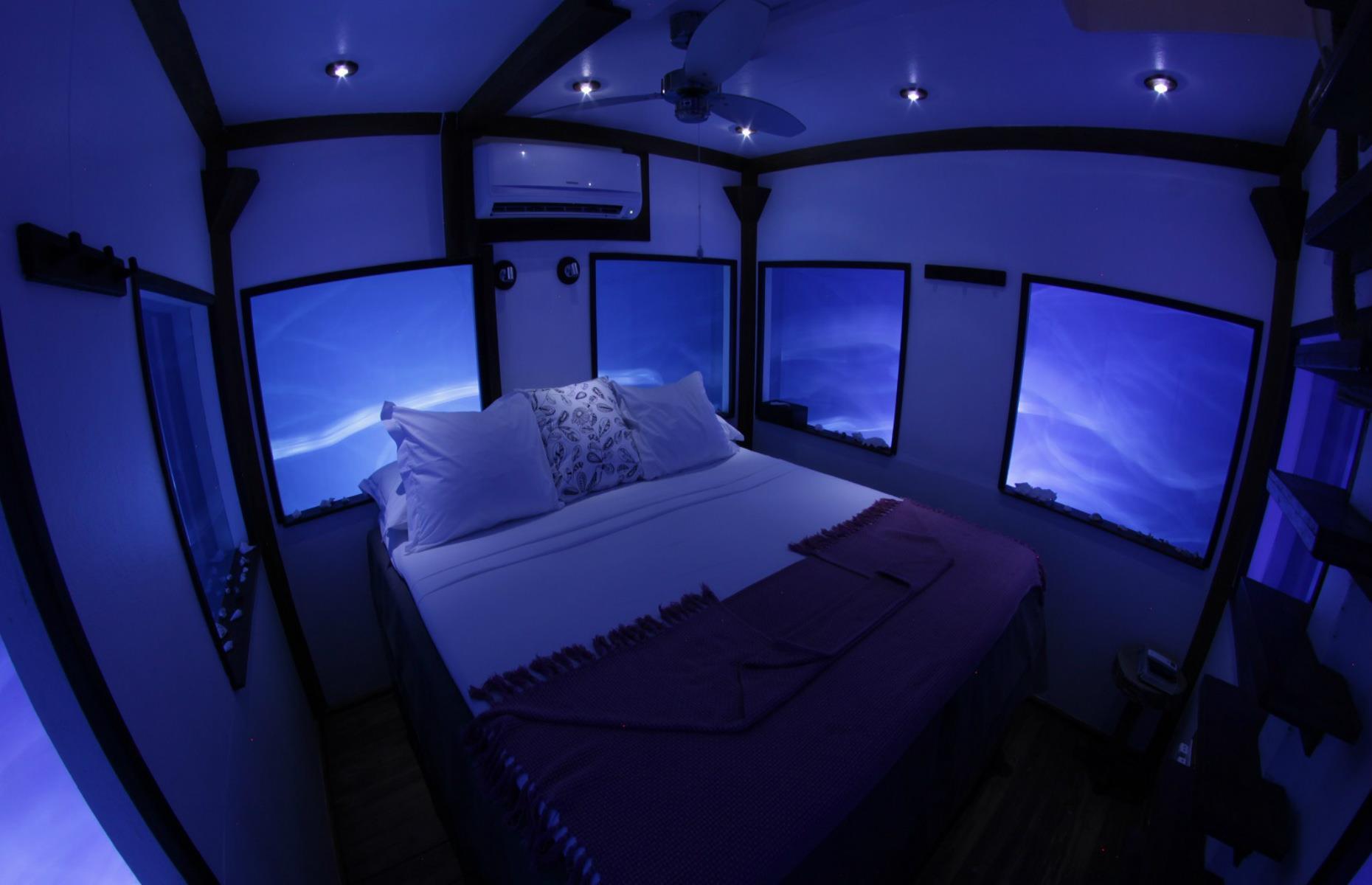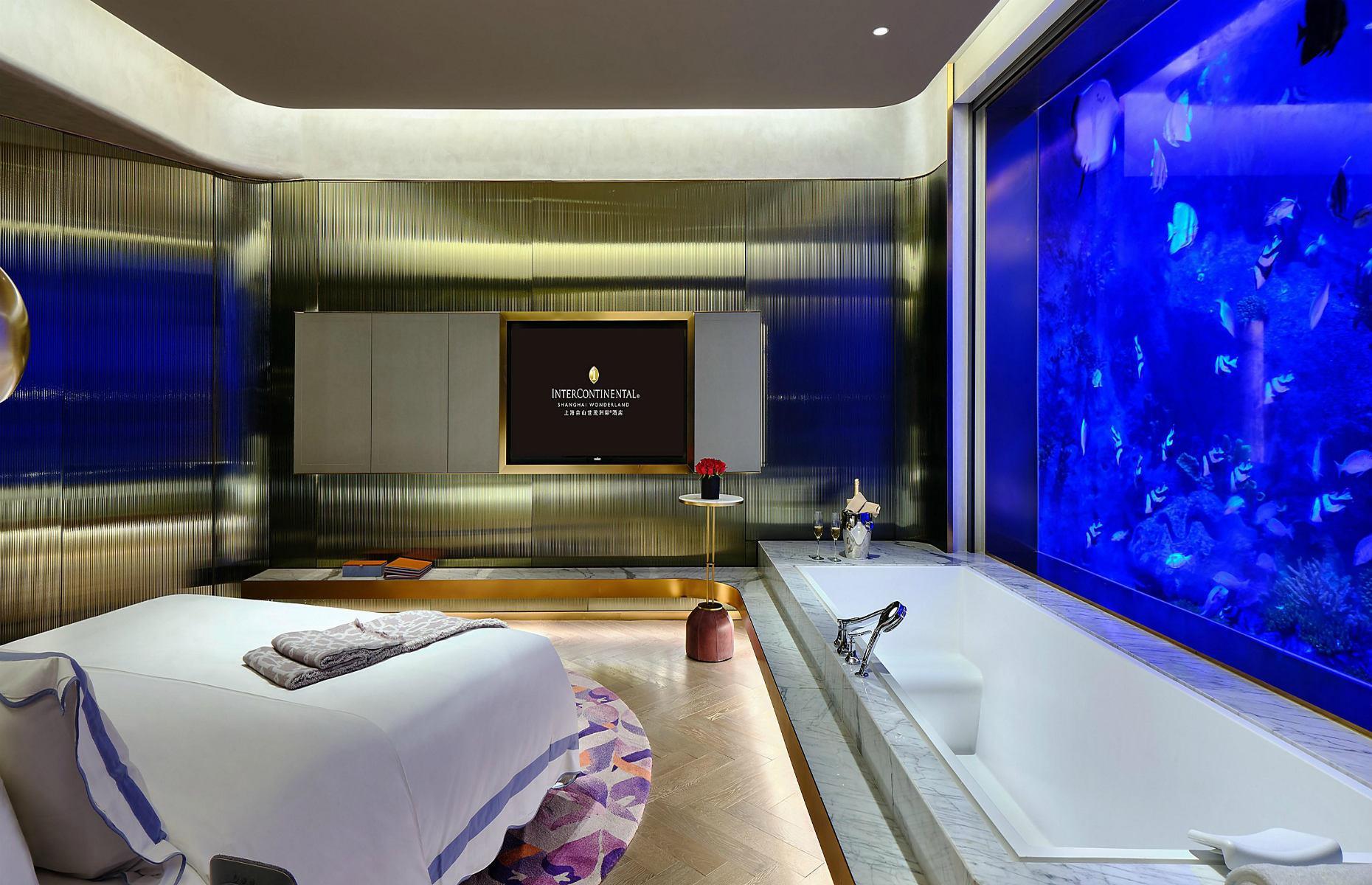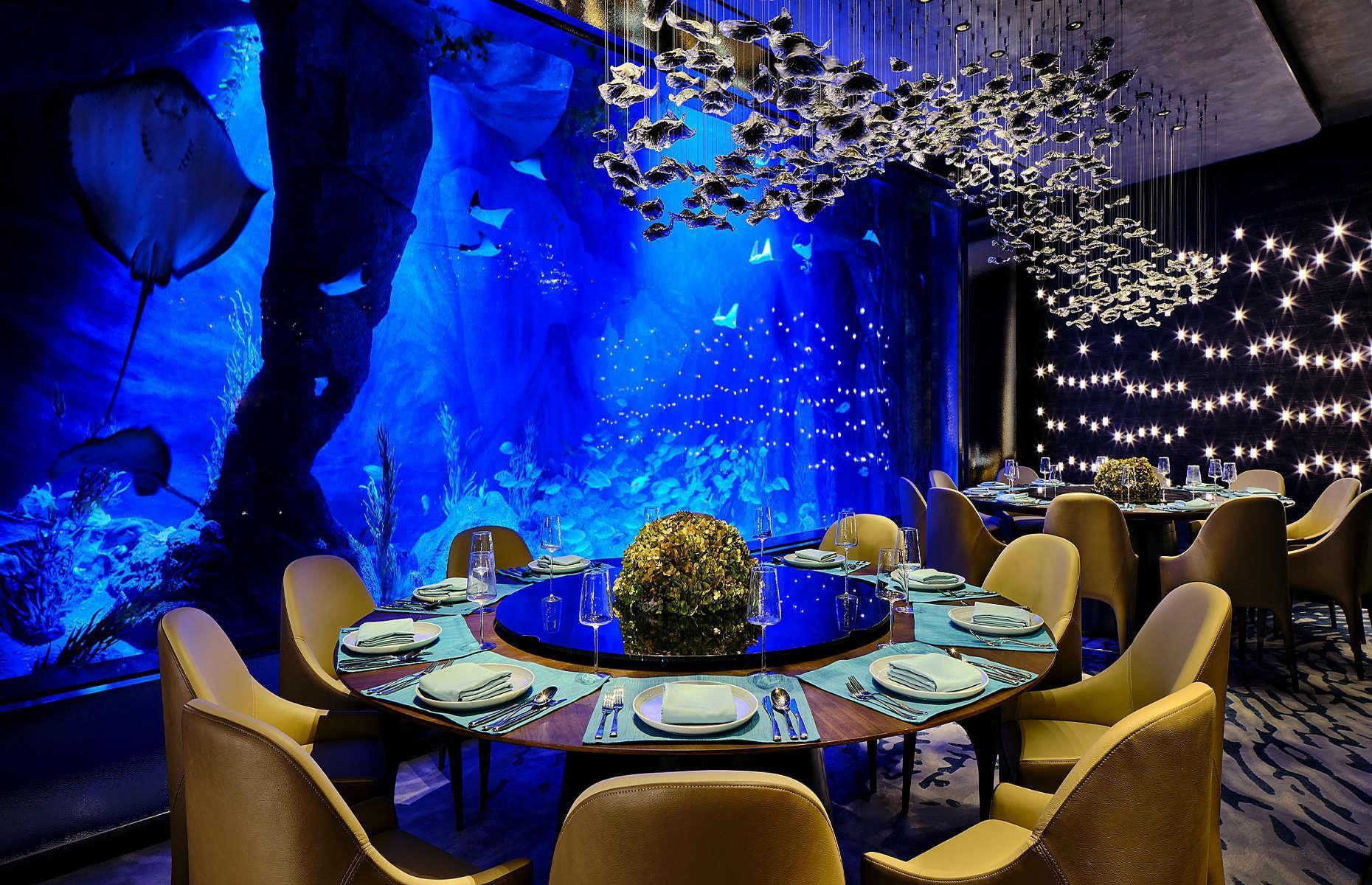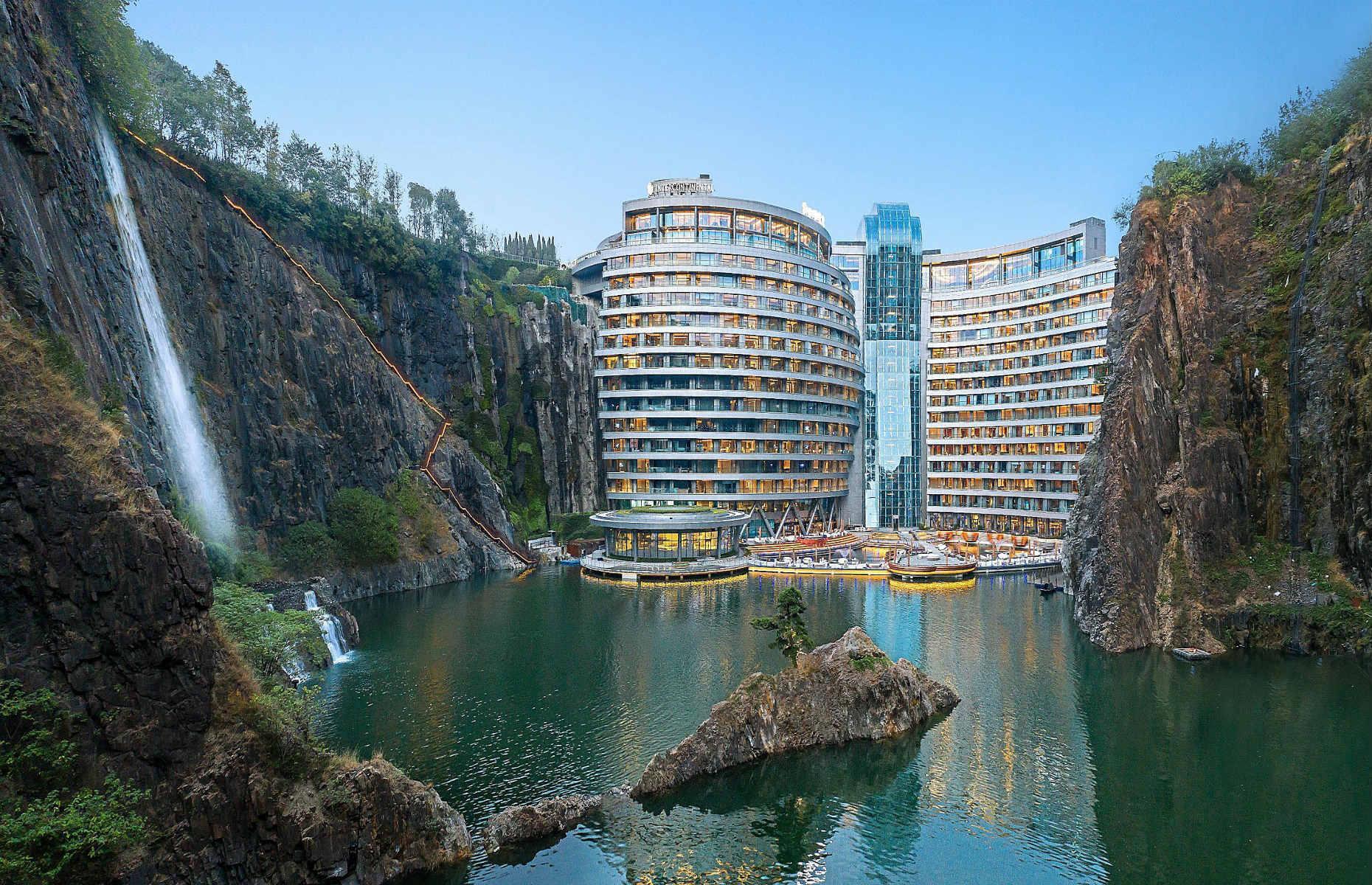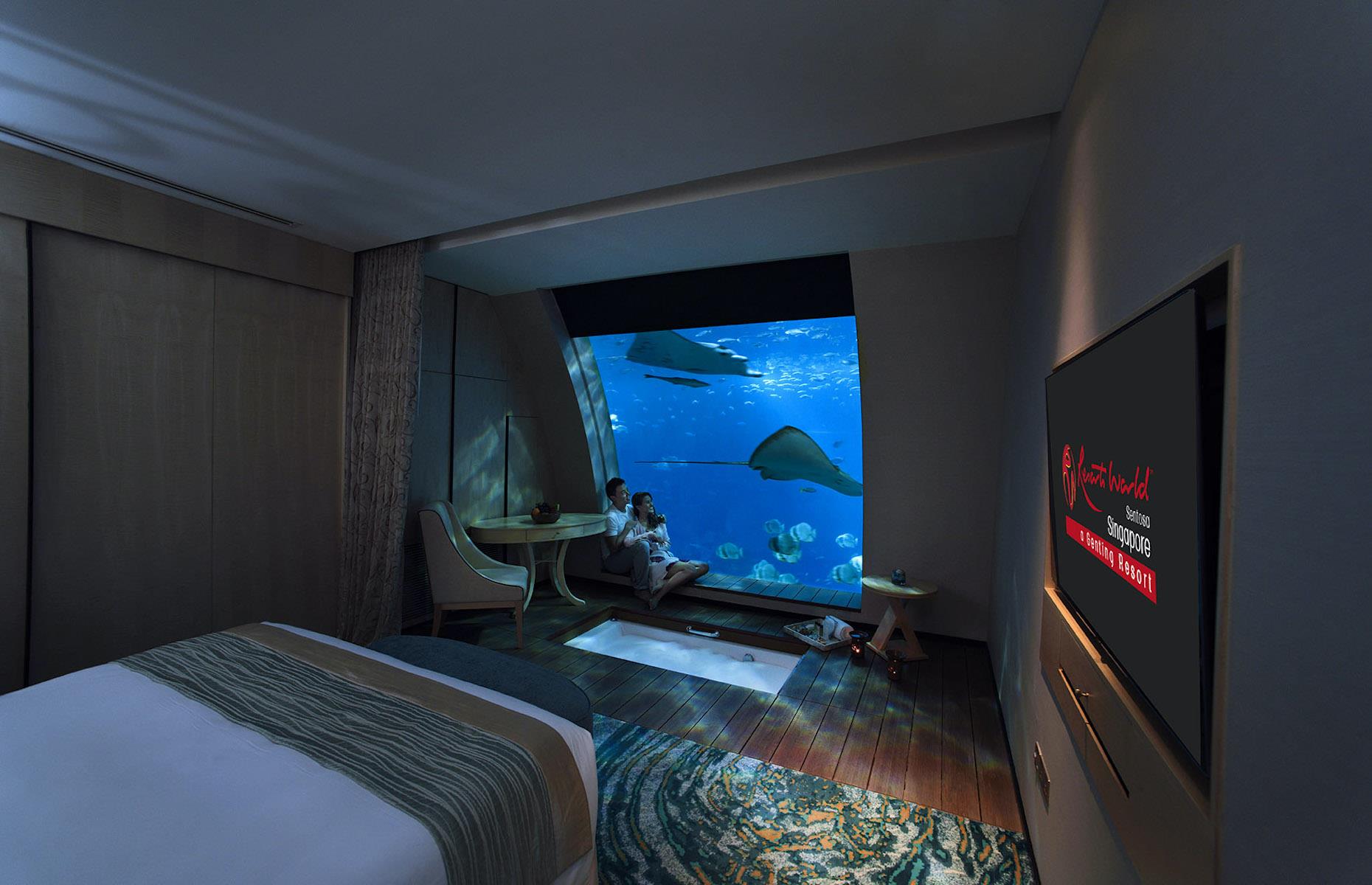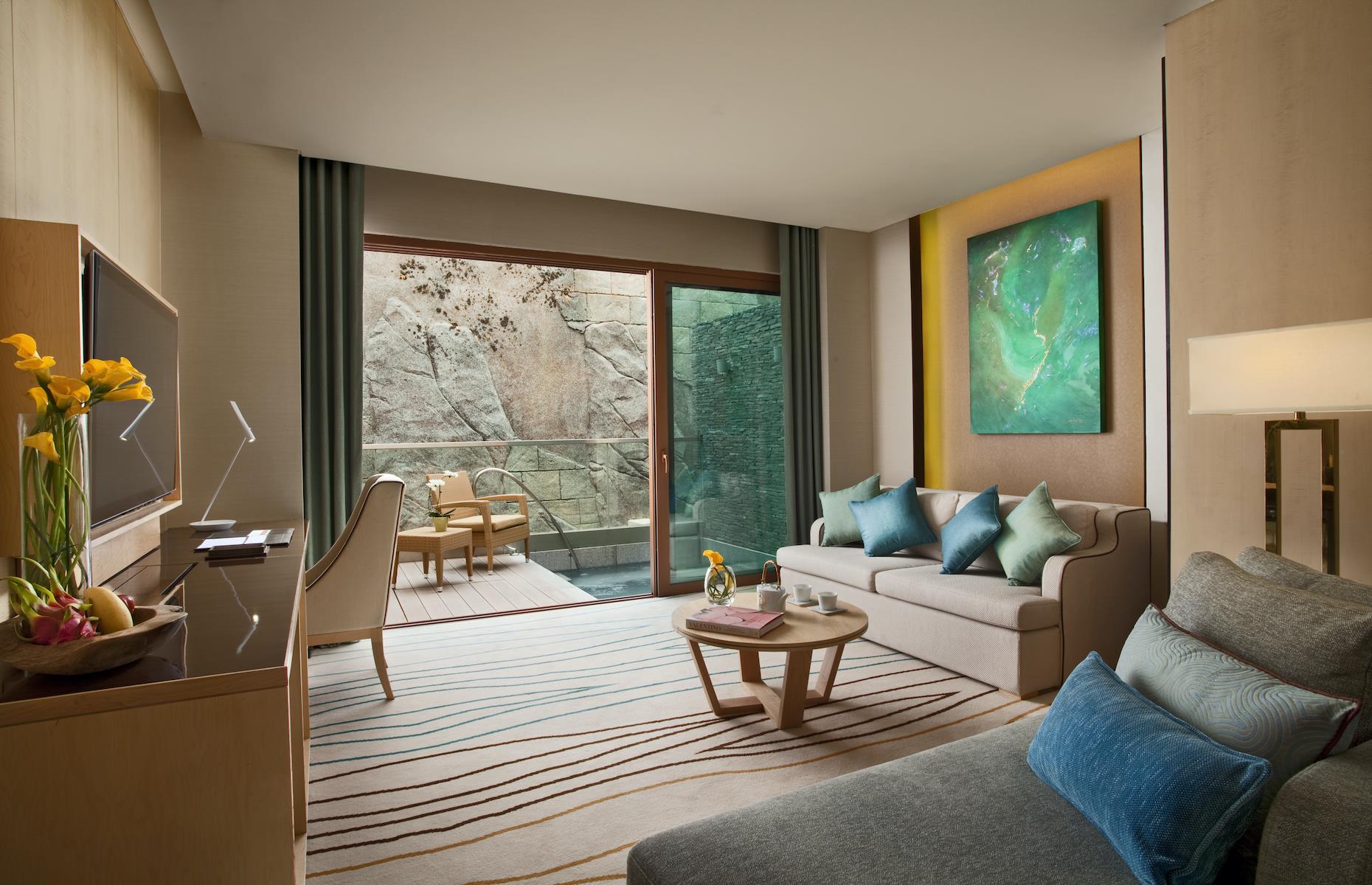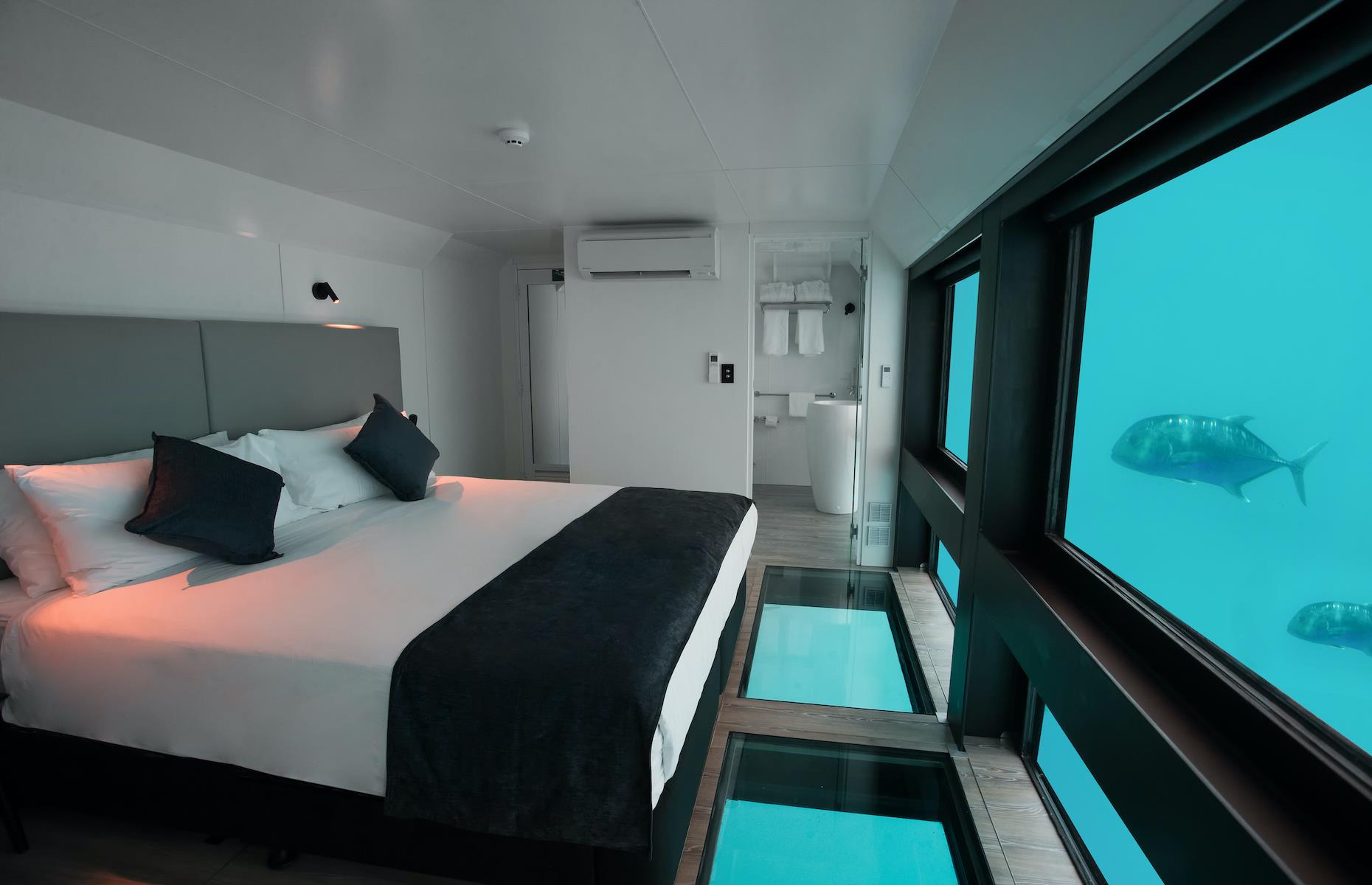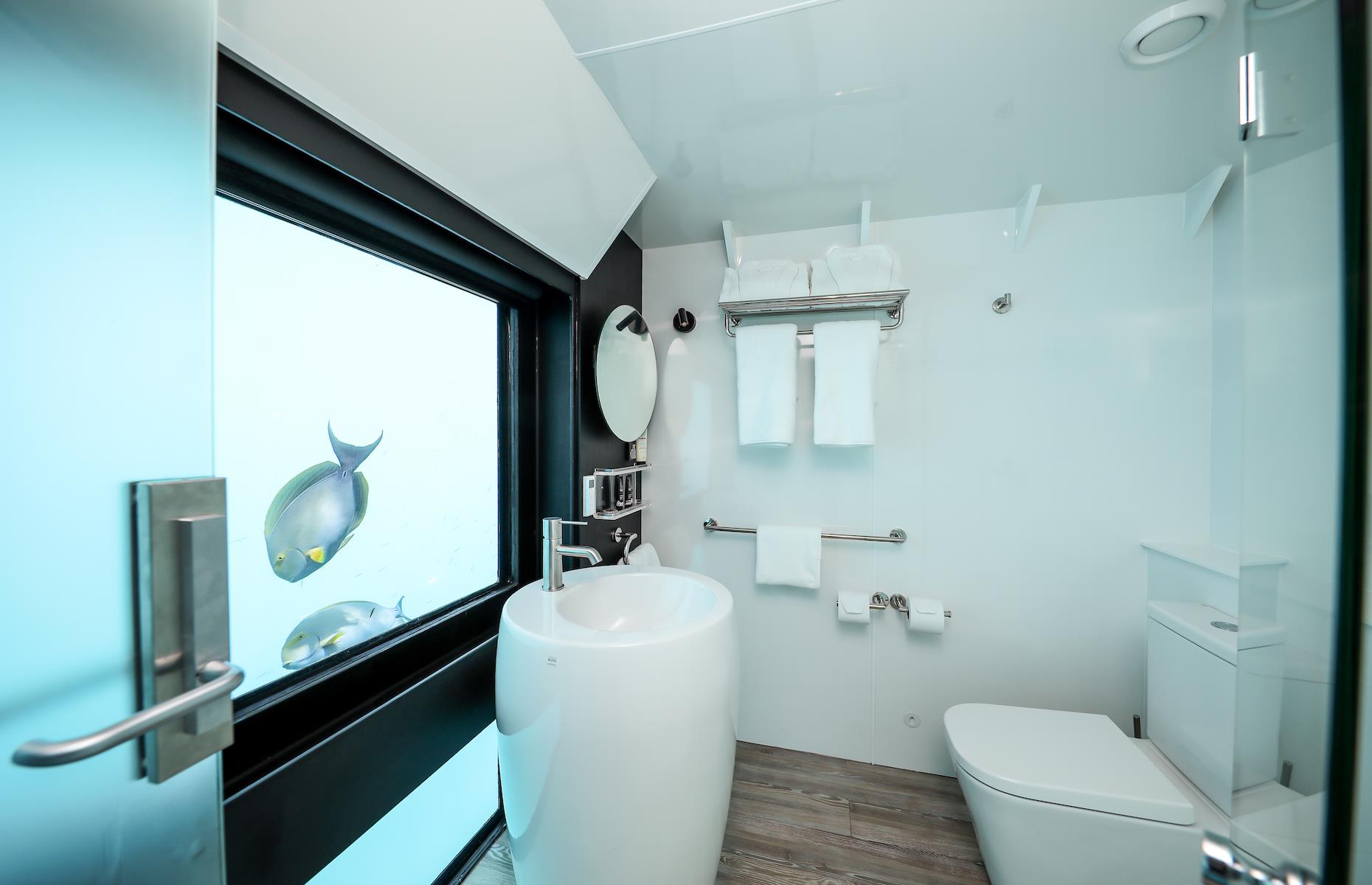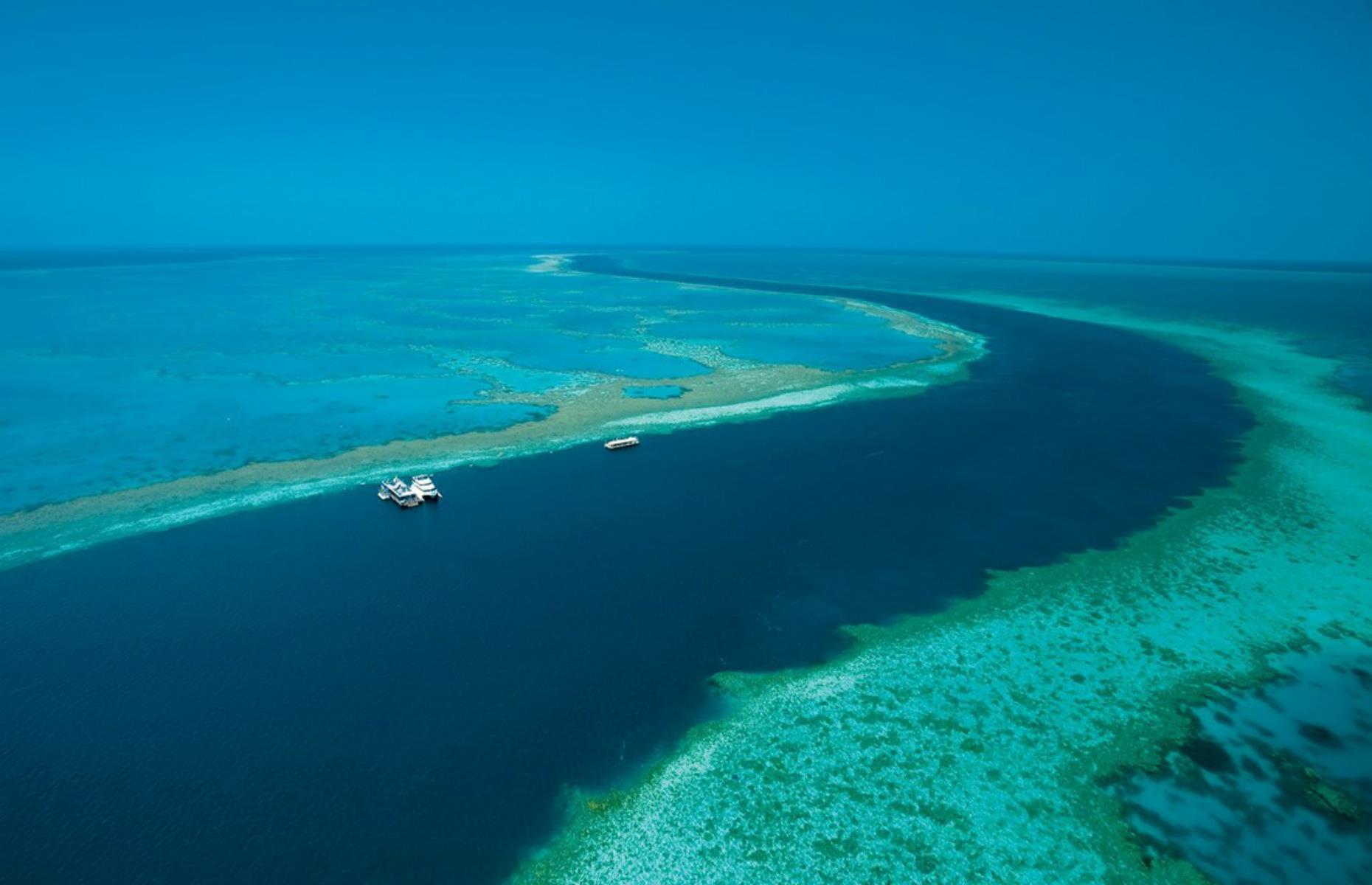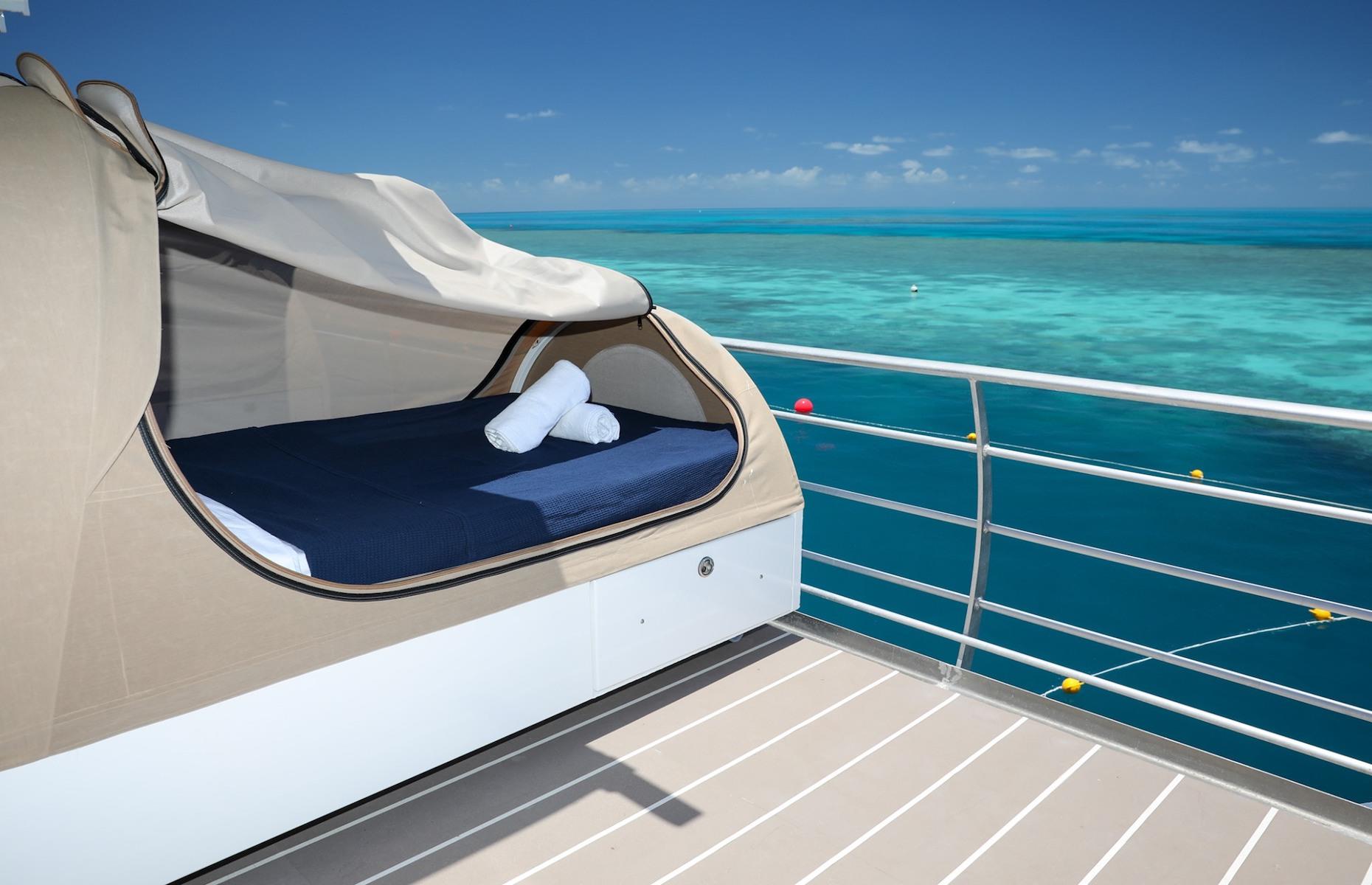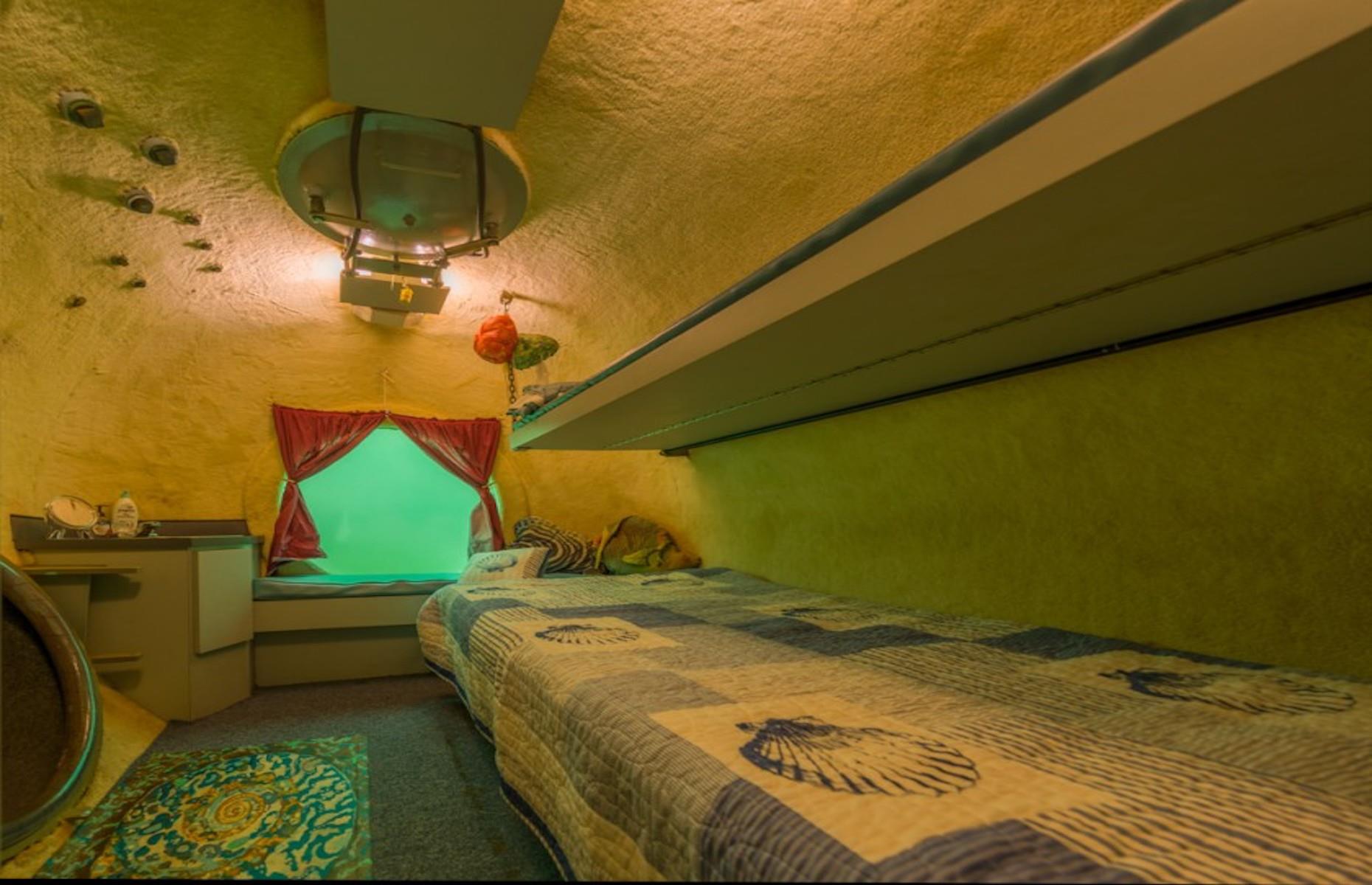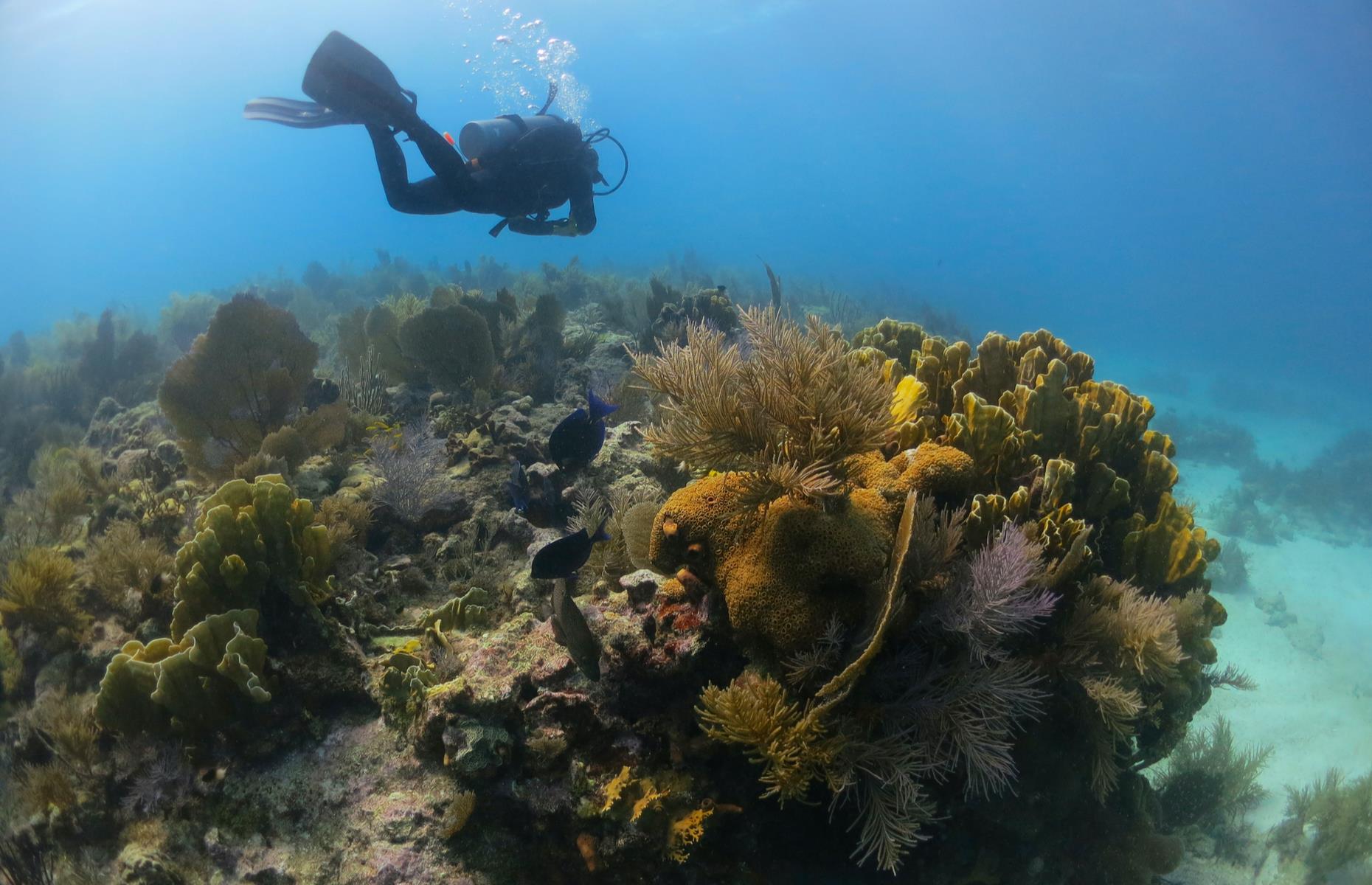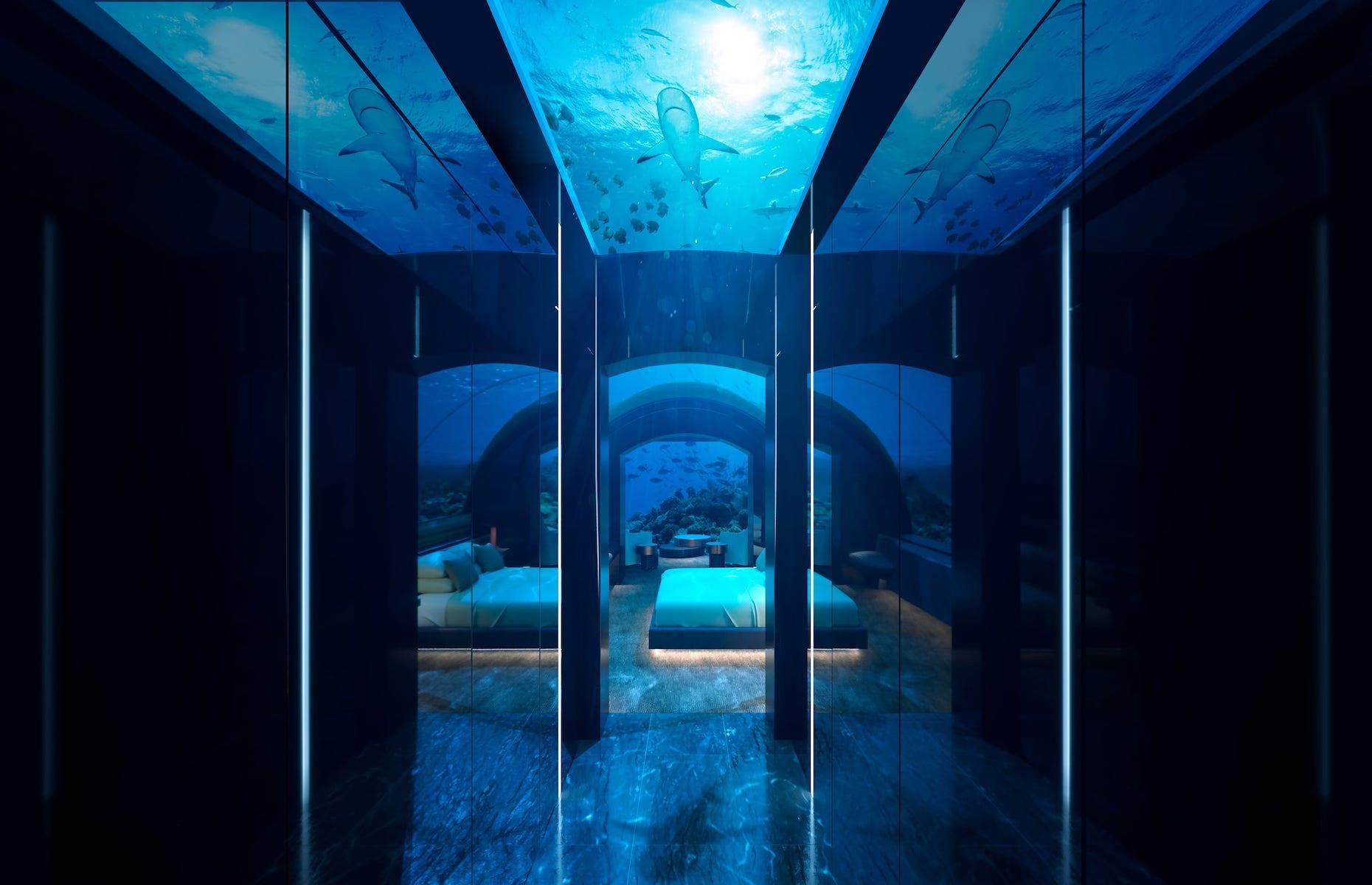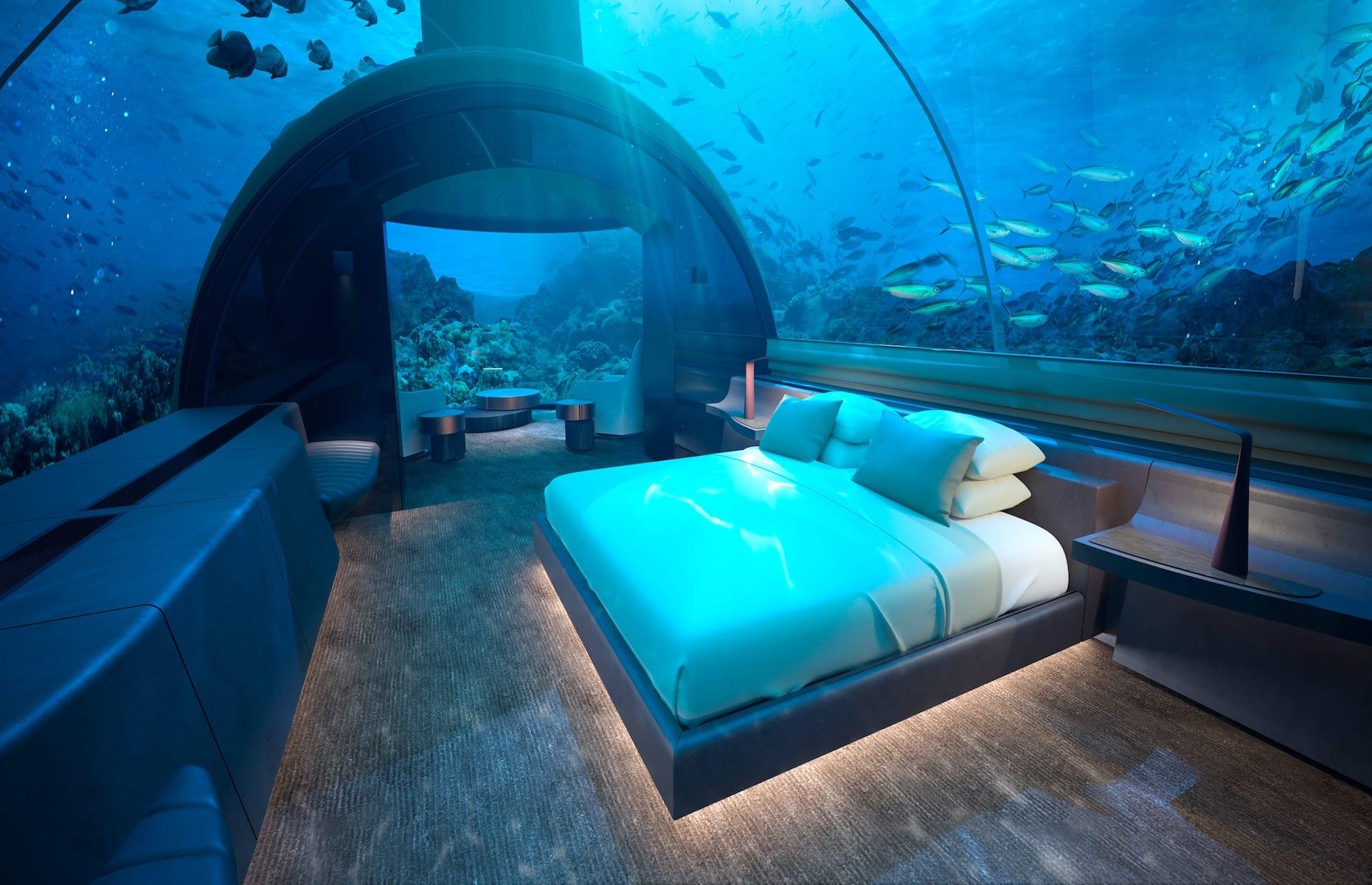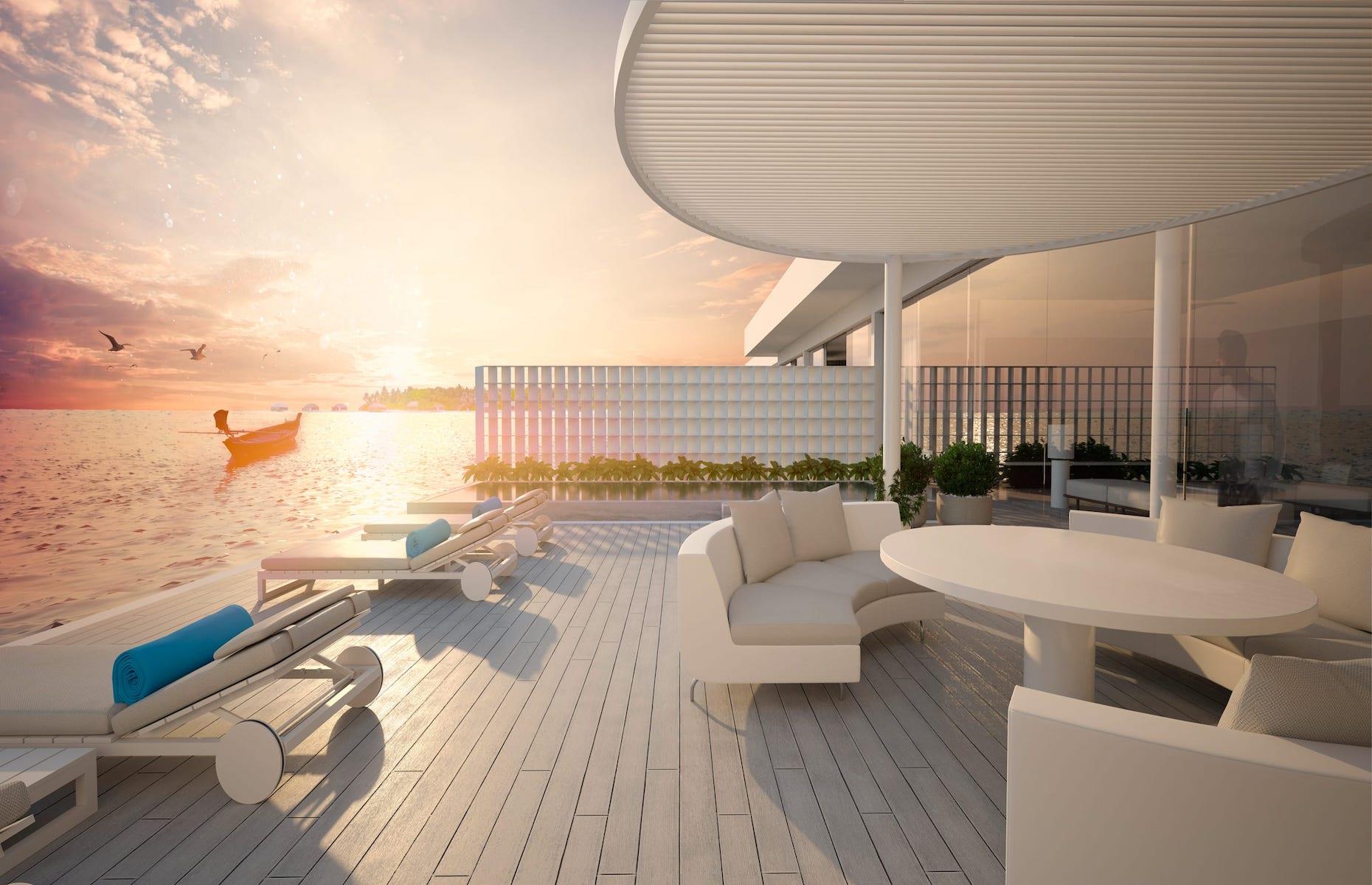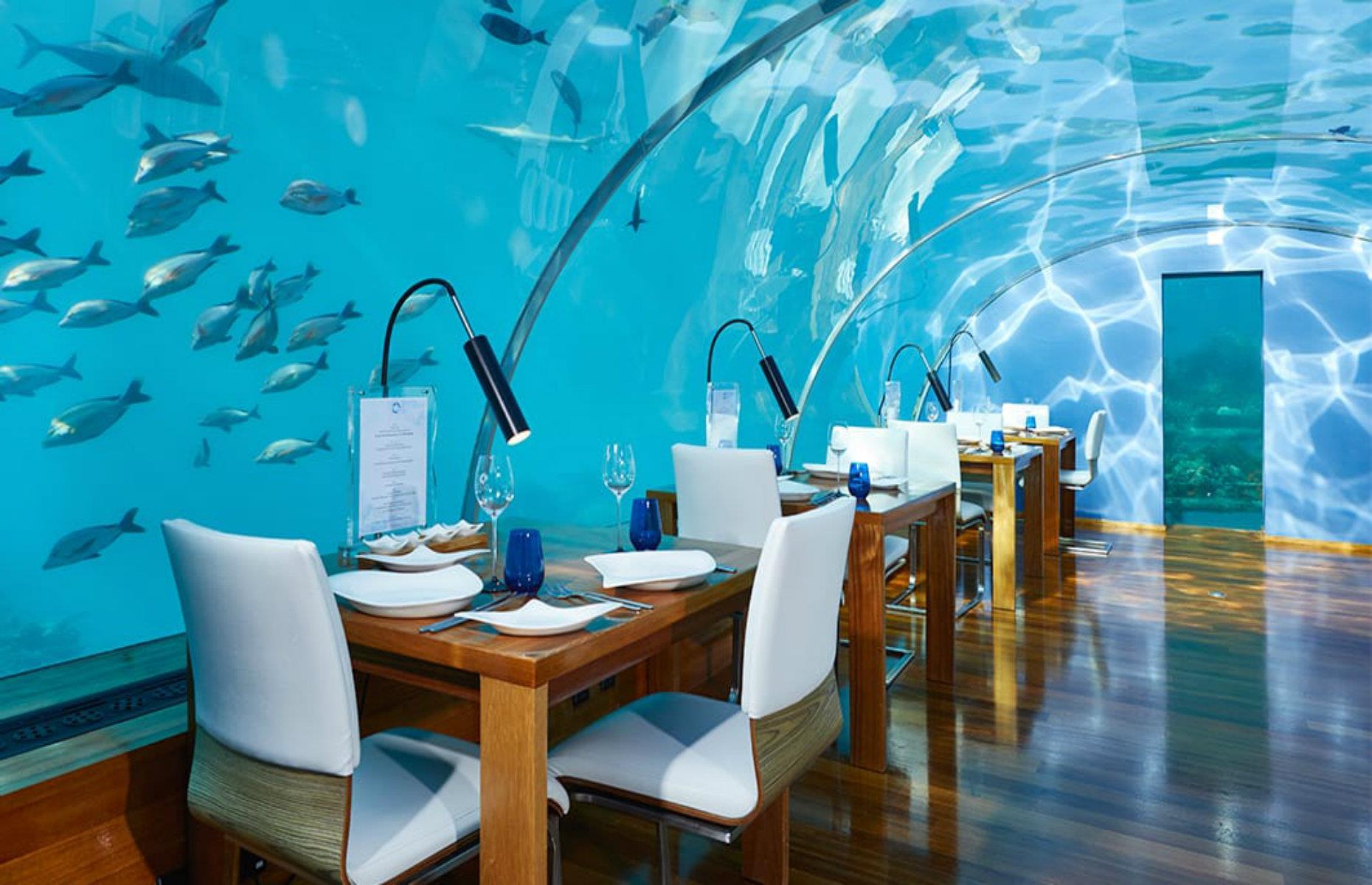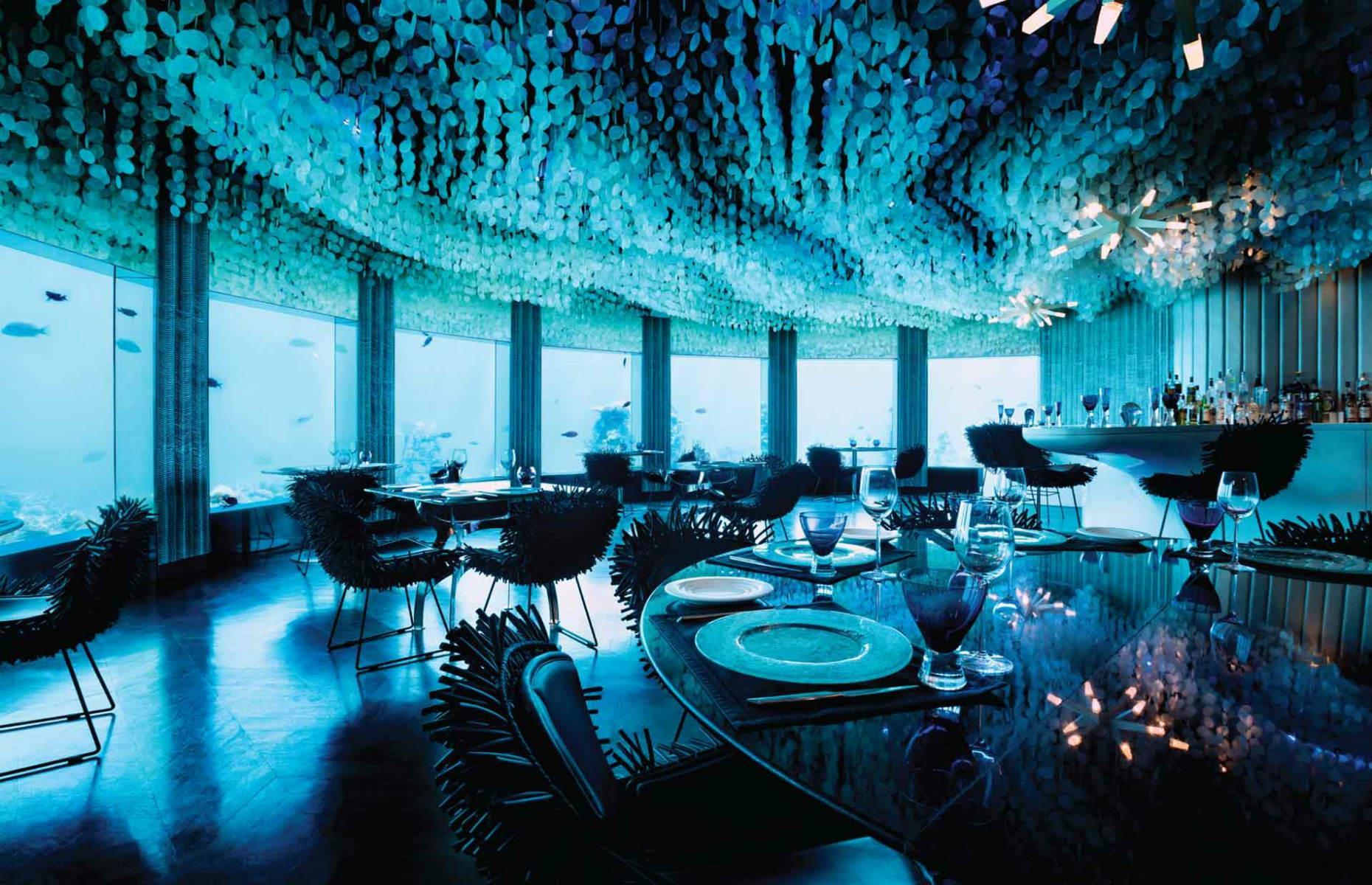 Sleeping with the fishes
Underwater Suite, Atlantis the Palm, Dubai
Standing out from the crowd in Dubai's ostentatious hotel scene is quite a feat but Atlantis, The Palm hotel does exactly that. Among the 1,500-plus rooms of this palatial hotel lie two underwater suites, aptly named Poseidon and Neptune, where guests can sleep next to a vast fish-filled lagoon while lapping up every conceivable luxury.
Underwater Suite, Atlantis the Palm, Dubai
Two floors of the Atlantis' lavish three-story underwater suites are submerged beneath the surface of the Ambassador Lagoon, a man-made coral reef in the sprawling resort that usually attracts thousands of visitors every year. The 11-million-liter (2.4 million gallons) lagoon is home to around 65,000 marine animals including fearsome sharks, the huge napoleon wrasse and shoals of colorful angelfish.
Underwater Suite, Atlantis the Palm, Dubai
The twin underwater suites – which come with a private butler – have above-ground lounges where guests can gaze out at the lagoon's lapping water. Down below, the bedrooms and bathrooms have soaring floor-to-ceiling windows onto the private marine oasis, allowing guests to stare at the entrancing scene as they wallow in the bed or marble bath. For those wishing to get even closer to their colorful neighbors, the suite includes entry into the aquarium which can also arrange tank dives (although due to current COVID-19 restrictions, dives are not currently on offer). 
Manta Underwater Room, Manta Resort, Tanzania
Lapped all around by the Indian Ocean waves, guests in the floating underwater room at The Manta Resort regularly wake up to find reef fish and octopus ogling them as they lounge in their supremely comfortable king-size bed. This extraordinary underwater chamber, which lies 820 feet (250m) offshore from the luxury resort on Pemba Island, is on the bottom floor of a three-level floating structure, which includes a lounge and bathroom at sea level.
Manta Underwater Room, Manta Resort, Tanzania
Manta Underwater Room, Manta Resort, Tanzania
By day, Pemba Island has some excellent dive sites for guests to discover, including some deep ones where napoleon wrasse fish, potato grouper, cubera snapper, turtles and white tip sharks are all likely spots. But the Underwater Room really comes into its own at night as spotlights set up on all sides of the structure attract shy ocean dwellers to come a little closer. For a change of scene, guests can climb a ladder to the roof of their off-shore retreat to lie on the double day bed and watch the stars. Discover secrets of the world's most remote oceans.
Underwater suites, Intercontinental Shanghai Wonderland, China
One of the most ambitious buildings ever created, the Intercontinental Shanghai Wonderland was designed by the same team as Dubai's iconic Burj Al Arab. Built within an abandoned quarry in Songjiang, the five-star luxury hotel spans 18 stories, only two of which are above ground level. And two floors lie submerged beneath a 33-foot-deep (10m) aquarium which is filled with exotic marine life. It has two underwater suites where guests can soak in private views of the colorful reef fish, small black-tipped reef sharks and sting rays. 
Underwater suites, Intercontinental Shanghai Wonderland, China
Underwater suites, Intercontinental Shanghai Wonderland, China
As well as its dreamy underwater realm, the so-called "groundscraper" hotel has other unexpected features including a rock climbing wall that scales up the quarry's rock face and a huge glass "waterfall" atrium which runs down the entire length of the quarry. The Intercontinental Shanghai Wonderland boasts serious eco-credentials too: most of the energy is renewable, while the architects chose this site to preserve the landscape. The ceiling is covered in greenery to help it blend into the surrounding countryside.
Ocean Suite, Resorts World Sentosa, Singapore
Singapore's Resorts World Sentosa is one of Asia's largest theme parks, which includes S.E.A. Aquarium and Adventure Cove Waterpark among its popular attractions. Housed within this adventure playground are 11 Ocean Suites, which offer guests an escape down into an underwater kingdom. The bedroom's floor-to-ceiling windows are revealed with the touch of a button and the lights automatically dim, ensuring the perfect view into one of the world's largest aquariums. 
Ocean Suite, Resorts World Sentosa, Singapore
There's no need to worry about privacy here as the glass-fronted suites are located in a private part of the resort's S.E.A. Aquarium. The only prying eyes will be the 100,000 marine animals from over 1,000 different species that swim by. When they're not spellbound by the hammerhead sharks, manta rays and clown fish gliding past them, guests at the two-story townhouse-like suites can enjoy the private deck with plunge pool and dedicated butler service. Now check out the world's most remote hotels.
Reefsuites, Reefworld, Australia
If you thought sleeping inside a giant aquarium was extraordinary, how about bedding down in the world's largest tropical coral reef? Two new glass-walled hotel suites have opened beneath the waves of Australia's Coral Sea, offering marine lovers a window onto the myriad wonders of the Great Barrier Reef. Billed as Australia's first underwater hotel, the Reefsuites opened in December 2019 just off Hardy Reef near the Whitsundays archipelago. 
Reefsuites, Reefworld, Australia
The submerged suites are suspended beneath Reefworld, a permanently moored floating pontoon that lies 40 nautical miles from Airlie Beach and is managed by tour operator Cruise Whitsundays. The double bedroom suites have large reinforced glass windows with lights that can be switched on when it's dark so guests can see what lurks beneath at night. Likely sightings from the bed and bathroom include trevally, coral trout, snapper, giant maori wrasse, Queensland gropers, turtles, reef sharks and barracuda.
Reefsleep, Reefworld, Australia
If the suites are booked out, there are other options for people wanting to spend longer on the reef. Reefsleep is a two-day, one-night glamping experience where people can spend the night sleeping under the stars on the pontoon. After arriving by boat, guests spend their days snorkeling and swimming, going for a ride in a semi-submarine or watching life in the reef unfold from the observatory. The viewing gallery sits underneath the pontoon and is fitted with full-length windows for maximum reef gazing.
Reefsleep, Reefworld, Australia
After a busy day out and about on the water, guests gather for sunset drinks as the sun slips down, followed by dinner. Their bed for the night is on the top deck – everyone gets a special Reefbed (pictured) to slip into and bed down for an extraordinary night's sleep under Queensland's star-strewn skies. Plans are afoot for another underwater reef observatory and hotel in Australia. It will be located near Lady Musgrave Island in the southern Great Barrier Reef region. These are the last unspoiled places on Earth.
Jules' Undersea Lodge, USA
Jules' Undersea Lodge has to be the ultimate getaway for dive enthusiasts. Based in Key Largo, Florida, it has the world's only dive-in, completely submerged underwater hotel rooms where guests must scuba dive their way to bed. The remodeled undersea laboratory, which sits five feet (1.5m) off the floor of a protected tropical mangrove lagoon, is filled with compressed air and is surprisingly spacious and cozy. It can accommodate up to six overnight guests in its two chambers, which are separated by a wet room with a "Moon Pool", where guests arrive and depart. 
Jules' Undersea Lodge, USA
The communal living room chamber is where guests gather to eat and even watch Netflix when they're not peering out to see what's going on around them in the lagoon's extensive ecosystem. A highlight of a stay has to be the gourmet dinner (for luxury stays) or pizza that's hand delivered in a water-tight box, and eaten as seahorses, angelfish, parrotfish, barracuda and snappers peep in the portholes. Previous diving experience isn't essential to stay here, though. A sleepover is open to anyone over 10 years-old who has taken the Discover Scuba course so they can reach their room safely with a diving instructor as their guide.
The Muraka, Conrad Maldives Rangali Island, the Maldives
The Maldives is all about over-water villas, but guests at the Conrad Maldives Rangali Island can take it a step further by booking The Muraka suite. This two-level, three-bedroom residence features a special underwater chamber that allows guests to snooze 16 feet (5m) below the waves on the Indian Ocean seabed, while being immersed in all the luxuries the exclusive island resort has on offer. 
The Muraka, Conrad Maldives Rangali Island, the Maldives
The Muraka, Conrad Maldives Rangali Island, the Maldives
Above sea level, the suite has another bedroom and sun deck with pool and ladder that leads down into the rippling blue waters. Guests at the pricey suite are brought to the resort, which is set within the Alif Dhaal Atoll at the southern end of the Maldives, by private seaplane or speedboat and given a highly personalized service. They have use of a private chef and butler, access to a fitness trainer and complimentary spa treatments, plus jet skis for zipping around to explore more of this watery wonderland.
The Muraka, Conrad Maldives Rangali Island, the Maldives
As well as its exclusive undersea suite, the Conrad resort also lays claim to having the world's first all-glass undersea restaurant. The small but spectacular Ithaa Undersea Restaurant (pictured) opened in 2005 and lies 16 feet (5m) below the ocean's surface. It serves up sensational views of the surrounding corals and ocean life to 14 diners along with a menu of contemporary European cuisine and fine wines. Check out these jaw-dropping places you won't believe are on Earth. 
Subsix at Niyama, the Maldives
This isn't a bedroom but a special mention must go to the Niyama resort in the Maldives – a stunning collection of over-water bungalows that offer a window onto the secret life of the Indian Ocean. Lying 19.5 feet (6m) below the waves, Niyama's underwater restaurant and club Subsix allows guests to dine and party the night away as shoals of parrotfish, butterflyfish and damselfish dance by. The designers have done an exceptional job of bringing the coral in too, with quirky sea urchin seating and an enormous shoal-like ceiling installation.
Huvafen Spa, Huvafen Fushi, the Maldives
Another honorary mention goes to heavenly hideaway Huvafen Fushi in the North Male Atoll of the Maldives. The exclusive resort lays claim to having the world's first underwater spa treatment rooms. Guests at this secluded and serene space can enjoy a dream-like spa experience as they undergo a variety of relaxing treatments while cocooned in glass-walled treatment rooms and watching undulating coral gardens and topical fish flit by. Now take a look at the world's most beautiful natural wonders.
Source: Read Full Article