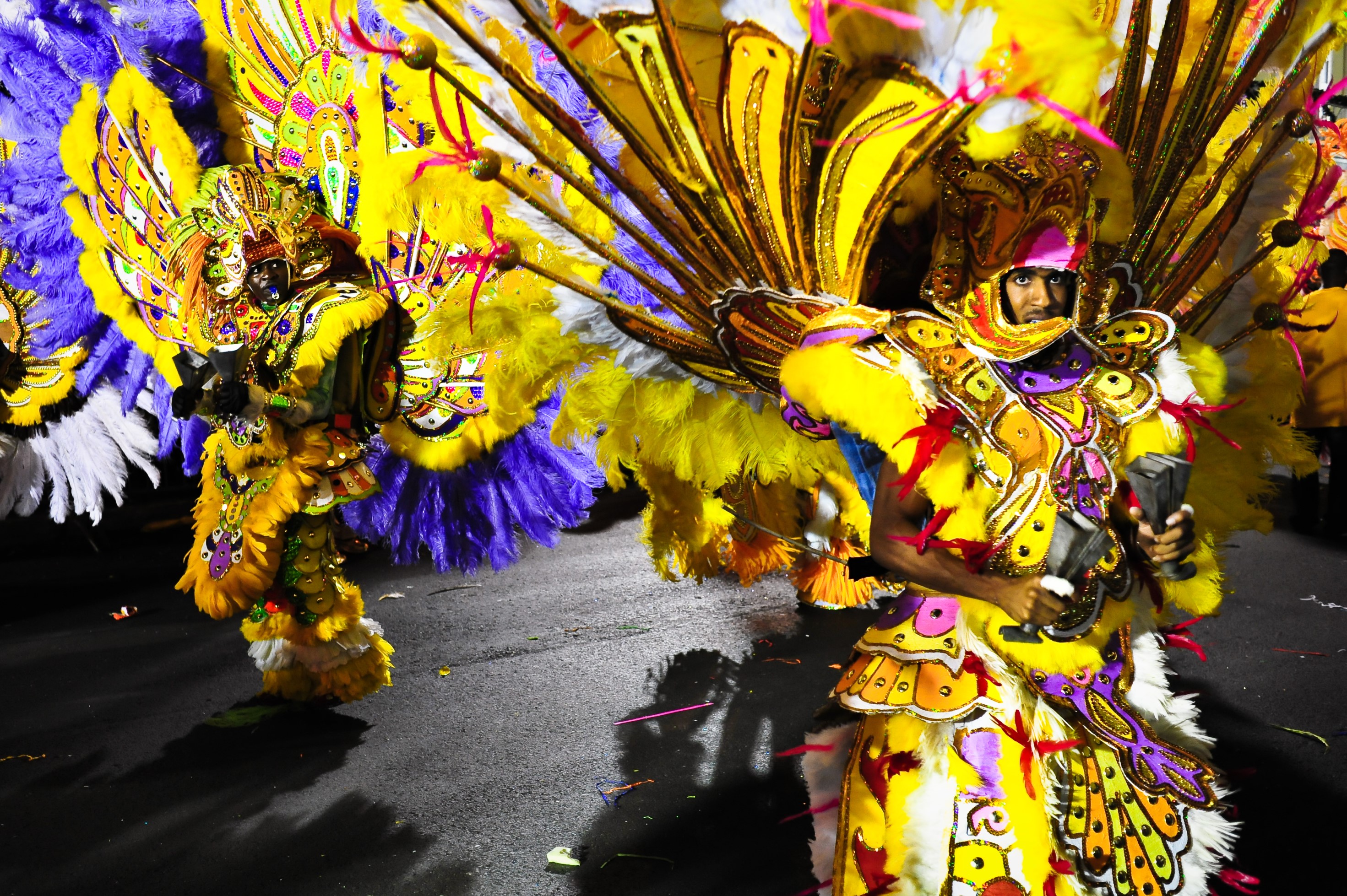 © Getty Images
There are some amazing events on tap all over the world all the time. Here's just a taste of what you can do and see in December:
Slippery climbing
Stake your claim at the 16th annual Bozeman Ice Climbing Festival (December 3-9) in Montana's outstanding Hyalite Canyon. The event draws the best athletes and participants from around the world for clinics, gear demos, and post-competition fun. Warm up with a screening of Free Solo, a National Geographic documentary film about Alex Honnold's rope-free climb of the world's most famous rock wall—Yosemite National Park's El Capitan.
Solstice celebrations
Celebrate the solstice. Skansen, an open air museum and zoo on the island of Djurgarden in Stockholm, will be chock full of holiday fun for the month of December, but visitors to the Winter Solstice Fire & Ice Celebration (December 21-23) will be treated to ice sculptures in the making, an ice bar, and a special sami dance performance. [Read about the best Christmas markets in Europe.]
Twirling dancers
Witness one of the word's greatest spectacles at the Whirling Dervishes Festival (December 10-18) in Konya, Turkey. The ritual, performed in the ancient Seljuk capital to pay homage to the Sufic saint Mevlana, is so unique that UNESCO labeled it as one of the "Masterpieces of the Oral and Intangible Heritage of Humanity."
Wine time
Celebrate the grape at the annual Fête du Millésime(December 2) in Bandol, France. Thousands of oenophiles flock to this quaint Mediterranean port town (less than an hour's drive from Marseilles) to taste local wines while they're still young and full of promise. You won't want to miss sampling the region's signature variety: the Mourvèdre.
Boxing Day
Try to resist dancing at the Junkanoo Festival in Nassau, Bahamas on Boxing Day (December 26). Though the origins of Boxing Day remain in question (and might have something to do with the song "Good King Wenceslas"), why split hairs when it comes to having a good time?
Santa competetions
Witness an entirely different kind of spectacle at the Santa Claus World Championships (December 1) in Samnaun, Switzerland. Watch as more than 100 Father Christmases compete for glory in a host of competitions, including climbing chimneys, decorating gingerbread, and delivering presents (by donkey).
St. Nicholas Day
Shine your shoes. It's time for "St. Nick" to pay a visit to boy and girls across much of Europe on St. Nicholas Day (December 6). On the eve of that night, children (and many adults) choose their best pair of shoes to leave out for the bearded and mitred saint to fill with candy and small toys. If, of course, they have been "good." If they have been "bad," they get twigs or wooden spoons.
Christmas ship parade
Oooh and aaah. It's about time for Portland Oregon's Annual Christmas Ship Parade (November 30 – December 20) to begin. Gather at the banks of the Columbia or Willamette rivers to watch the festive flotilla, brightly decorated for the holiday season, sail by. Make sure to wave at the captains as they pass: this is an all-volunteer, non-profit effort.
New Year's Eve
Make a wish. Be among the hundreds of thousands of people who wade into the ocean at midnight to make a wish for the coming year while samba drums throb and general revelry ensues at Réveillon (December 31) in Rio de Janeiro. If Rio isn't your scene, you can ring in the new year in Sydney, the first major city to see the clock strike twelve.
This article was updated from a previous version published on National Geographic Travel.
Source: Read Full Article