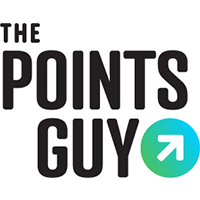 After months of wrangling in Congress, President Donald Trump signed a $1.4 trillion omnibus spending bill Dec. 27 that included $900 billion in COVID-19 relief to offer more help to citizens and businesses as the pandemic rages on. Tucked into that bill were measures designed to help the travel industry, which has been decimated as global travel plummeted in 2020.
Part of the $2 trillion CARES Act Congress passed in March 2020 included the Payroll Support Program, which gave airlines $25 billion to keep them afloat during pandemic-related shutdowns, but that ran out Sept. 30. As a result, carriers were forced to lay off more than 35,000 workers as passenger numbers plummeted. And airline chiefs pushed Congress to provide more relief to the industry.
They got their wish with the signing of a second relief bill. Below we highlight six travel-friendly measures included in the new spending package.
Payroll protection
The bill extended payroll protections to aviation workers at a cost of $15 billion. In return, airlines are required to bring back furloughed workers and keep them on the payroll until March 31, 2021. Southwest Airlines, which had sent out layoff notices, will now avoid having to make the first job cuts and pay cuts in its 49-year history, said CEO Gary Kelly in a statement. He added he also didn't "anticipate the need to conduct any furloughs or pay cuts next year."
Airline contractors also received $1 billion under the measure for their workers.
Related: Should Congress dole out more money for airline employees? The case for and against
airports
Airports and their concessionaires received $2 billion in relief. With far fewer passengers spending money in airport terminals, hundreds of retail, food and service businesses have been forced to close. U.S. airports are facing at least $14 billion in losses because of the global health pandemic, according to trade group Airports Council International – North America.
Amtrak
The passenger rail company received $1 billion in the package. It was needed, since Amtrak ridership nose-dived, causing major service cuts and more than $800 million in losses for the country's already struggling national rail service. Amtrak already received $1 billion in CARES Act funding. It is also requesting $4.9 billion to retain service and another $5.2 billion for construction and capital investment in the 2021 federal budget.
Video: Congress easily passes $2.3 trillion relief and funding bill (NBC News)
Trump threatens to veto COVID-19 relief bill, issues controversial pardons

NBC News


Travel hits holiday season high amid crowded hospitals, winter storm

NBC News


Trump blindsides GOP with demand for more Covid relief aid

NBC News


Voting machine companies threaten right-wing media companies with legal action

NBC News


Anjanette Young on wrongful police house raid: 'They didn't care about what was happening to me'

NBC News


Trump discussed naming Sidney Powell special counsel

NBC News


Congress easily passes $2.3 trillion relief and funding bill

NBC News


Fmr. Rep Hill: No plans to run for office, but 'Literally everything has been exposed, including my naked pictures, not through my choice'

NBC News


Marking 10th anniversary of Don't Ask, Don't Tell repeal

NBC News


2010: Obama signs repeal of 'don't ask, don't tell'

NBC News


Silent killer: the rising toll of carbon monoxide in public housing

NBC News


Jayapal: 'At least 17 to 18 women' in ICE detention underwent needless medical procedures

NBC News


Bidens get Covid-19 vaccine

NBC News


70 miles to a hospital and slow internet: Challenges rural America faces in a pandemic

NBC News


Video shows officer fatally shoot man in the back while fleeing

NBC News


Why has Congress taken so long to pass additional coronavirus aid?

NBC News


Trump threatens to veto COVID-19 relief bill, issues controversial pardons
At the 11th hour, President Trump threatened to veto the COVID-19 relief bill that Congress scrambled to push through before Christmas, demanding bigger stimulus checks, while also launching a pre-holiday pardoning spree of some controversial figures. NBC's Kelly O'Donnell reports for TODAY from the White House.


NBC News



Travel hits holiday season high amid crowded hospitals, winter storm
With hospitals already filled to the brim, travel is hitting a holiday season high, causing major concern for health officials both in the U.S. and abroad. Further complicating things: a huge winter storm. NBC's Blayne Alexander reports for TODAY from Atlanta.


NBC News



Trump blindsides GOP with demand for more Covid relief aid
After staying silent throughout negotiations, Trump suddenly blindsided Republicans calling for more relief money for Americans in the aid bill just passed by Congress. Hans Nichols of Axios joins to discuss.


NBC News

Related: I traveled on Amtrak during the pandemic — here are 5 things that have changed
Hotels
A November survey of American Hotel & Lodging Association members found that seven in 10 hoteliers said they won't make it another six months without more financial relief from Congress. Without further government assistance (i.e., second Paycheck Protection Program loan, expansion of the Main Street Lending Program), nearly half of respondents indicated they would be forced to close hotels.
While the new COVID-19 relief law did not include direct aid to hotels, it did include $325 billion for small businesses, including nearly $284 billion for first and second forgivable PPP loans. While large hospitality companies such as Marriott International and Hilton Hotels & Resorts don't qualify for these loans, independent businesses that operate under these brands can apply for funds.
Related: As CARES Act confusion reigns, small businesses lose
Aircraft safety
The FAA received $275 million over five years to beef up its aircraft certification process in the wake of the Boeing 737 MAX grounding. The agency also received $27 million a year through fiscal year 2023 to recruit and retain engineers, safety inspectors, human factors specialists and scientific and technical advisors, among others.
COVID-19 vaccines
Efforts to get COVID-19 vaccines distributed received $69 billion in aid. That includes more than $30 billion to procure vaccines and treatments, distribution funds for states and a strategic stockpile. It also provides $22 billion for testing, tracing and mitigation and $9 billion for health care providers.
Featured photo courtesy of American Airlines
SPONSORED: With states reopening, enjoying a meal from a restaurant no longer just means curbside pickup.
And when you do spend on dining, you should use a credit card that will maximize your rewards and potentially even score special discounts. Thanks to temporary card bonuses and changes due to coronavirus, you may even be able to score a meal at your favorite restaurant for free. 
These are the best credit cards for dining out, taking out, and ordering in to maximize every meal purchase.
—
Editorial Disclaimer: Opinions expressed here are the author's alone, not those of any bank, credit card issuer, airlines or hotel chain, and have not been reviewed, approved or otherwise endorsed by any of these entities.
Source: Read Full Article