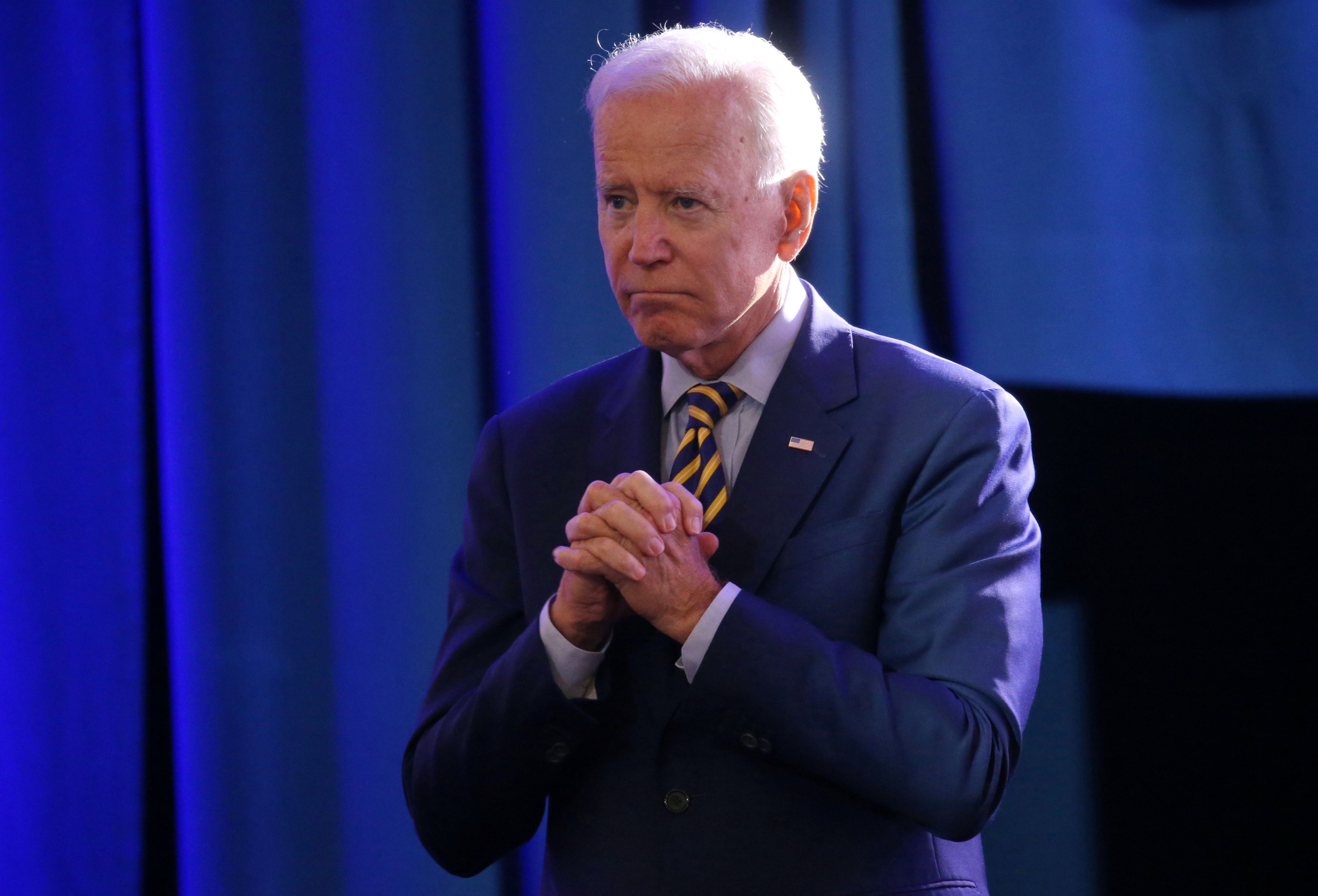 Between killing it at the office and ignoring all of your Tinder DMs, everyone needs to take a break from real life once in a while. And there's no better way to escape from the daily grind than by skipping town with your best girlfriends. But where can you go that won't also cost you each a gazillion dollars? Behold: 50 amazing options. Get in, loser, we're going on a girls' trip.
Miami, Florida
Best for: never-ending spring breakers
Hit South Beach during the day, spend happy hour in Wynwood's arts and entertainment district, and then dance the night away at one of Miami's legendary nightclubs. (BTW, LIV is great for spotting celebs.) Stay beachfront at The Miami Beach EDITION, which boasts its own private beach as well as two ocean-facing outdoor pools. Swing by its hip food hall, Market, for a bite before you head to the hotel's basement, where there's a club and a bowling alley.
BOOK NOW
Paris, France
Best for: cultural connoisseurs
Head to the banks of the Seine to soak in art, fashion, and, of course, some of the world's best food and wine. Visit iconic pieces of art at the Louvre or Musée d'Orsay. Indulge in history lessons with a day trip to Versailles or Normandy (we recommend travel company City Wonders.) Stay central by booking a room at Room Mate Alain, the latest offering from European boutique hotel chain Room Mate. Its first outpost in France is built inside a Parisian townhouse just minutes from the Arc de Triomphe and the world-famous avenue, Champs-Élysées. Plus, its plush lobby bar will serve as the perfect backdrop for your group pic.
BOOK NOW
Iceland
Best for: whimsical wanderers
The sun never sets on the country's capital, Reykjavik. No, literally, during the summer, the sun barely sets, meaning you can wander the city all night if you please. Stay in the heart of the city on Reykjavik's main shopping drag, Laugavegur, at Alda Hotel Reykjavik. Enjoy the stars or Northern Lights from the outdoor hot tub, or decompress after a long day in the tranquil indoor sauna. Then if you're feeling adventurous, plan a trip to the famed Blue Lagoon for swoon-worthy Insta shots.
BOOK NOW
Charleston, South Carolina
Best for: scenic strollers
Cosmo's assistant editor Taylor Andrews recently visited Charleston to find love. But while she was there, she also found a totally incredible vacation experience made for your girls. "Walk around the adorable flea market and to the famous pineapple fountain to get your IG glam shot," she says. "Then take a breezy stroll along the waterfront park or go on a shopping spree on King Street." And of course, eat all the Southern food at famous restaurants like Husk and Lewis Barbecue. Make a reservation at Market Pavilion Hotel in downtown Charleston, says Andrews. "It's central to everywhere and provides bedtime robes perfect for you and your squad."
BOOK NOW
Mexico City, Mexico
Best for: foodies and adventurers
Mexico City has something for almost everyone in your group. Visit stunning open-air food markets, Frida Kahlo's home and studio, the Xochimilco canals for a festive boat ride, or the ancient Teotihuacan pyramids, which are only a short car-ride away. Indulge in tacos and tamales on nearly every street corner and for fancier meals, make a reservation at Contramar or Pujol. Stay in the heart of one of the city's most vibrant neighborhoods, La Condesa, at the Maria Condesa. Book a spa suite for your own in-room sauna, or traverse the city in style with the free bike rental the hotel provides.
BOOK NOW
Santa Fe, New Mexico
Best for: spa lovers
If you're going to get away, you may as well turn the trip into a full-blown pampering session. "Santa Fe is great if you love spas," says millennial travel planner and expert Maggie Stein of In The Know Experiences, a vacation and event-planning company. "It's like Sedona, Arizona, with the desert and wellness vibe but without the high price tag." Book a weekend at Sunrise Springs Spa Resort, which is set on 70 beautiful acres, all fed by natural springs. The hotel offers a large array of wellness activities from yoga to cooking, and it also has an on-site spa that combines Eastern and Western therapies.
BOOK NOW
Sonoma, California
Best for: winos
"For those who have 'been there, done that' with Napa and want something a little cheaper and more laid-back, Sonoma is the place to be for wine and food on the West Coast," says Stein. Head to the boutique property West Sonoma Inn & Spa, which is located in the heart of Sonoma wine country and is situated near (I kid you not) 130 vineyards. Bonus: You technically don't have to leave the property for vineyard views or wine tastings.
BOOK NOW
New Orleans, Louisiana
Best for: party-starters
"Everyone knows that New Orleans is the place to hear some good music and eat and drink," says Stein. If that's what you're looking for, stay at The Ace Hotel. "With its own concert venue, restaurants, and super-popular rooftop bar and pool, it's the coolest game in town and perfect for a group of friends looking to have a good time in the Big Easy," Stein suggests.
BOOK NOW
Montauk, New York
Best for: beach bums
Montauk may have gained a reputation as a party beach town in recent years, but the area's newest hotel is all about taking it easy and enjoying the OG beach lifestyle. "Sole East Beach is perfect for a group of women who are all about hanging at the beach-it's the one hotel located across the street from the ocean," says Stein. Oh, and the party spot Sloppy Tuna is just a three-minute walk away in case you want to cut loose.
BOOK NOW
London, England
Best for: fashionistas
London, with its hundreds of eateries, shops, and museums, is ideal for those who prefer exploration over relaxation, and the best part is you can easily cover a ton of ground in one long weekend. Book a room at The Ned hotel in the heart of the city, where even locals love hanging at one of the nine bars and restaurants (one is in a former bank vault, NBD) or one of the two pools. "Although there's no need to ever leave the building, the city is at your doorstep, making it quite easy to do it all," says Stein.
BOOK NOW
Papagayo, Costa Rica
Best for: adrenaline junkies
You're on vacation, so why not get a little wild? "In Costa Rica, you can zip line, surf, and hang with monkeys in the jungle," says Stein. At the end of the day, head back to the Andaz Papagayo, which is close to the airport and has amazing food, plus a killer spa. Oh, and you can take a dip in the Culebra Bay when you need to come down from your adrenaline high.
BOOK NOW
Brooklyn, New York
Best for: local-culture seekers
Over the past few years, Brooklyn has been making its mark as the capital of cool. With its dive bars, artisan clothing shops, and quaint bistros, you won't even want to cross the bridge into Manhattan. You can, however, get a good view of the island from 1 Hotel Brooklyn Bridge, a new hotel in DUMBO overlooking the East River. "It's a hot spot for locals because of its incredible rooftop and on-site restaurants-and some of the rooms even have hammocks," says Stein.
BOOK NOW
Bend, Oregon
Best for: activity enthusiasts
Do you like insanely beautiful landscapes? Do you love being outside and staying active? Do you also like having delicious food and plenty of spas to come home to at the end of a long day? Bend, Oregon, is exactly where you want to be. "Bend is a hidden gem in the Pacific Northwest that's perfect for outdoorsy types," says Stein. Stay at the new Springhill Suites, which is within walking (or running, if you're feeling #fit) distance of the downtown Old Mill District, an area full of great shops and restaurants, and a quick ride (by bike or car) to the trails.
BOOK NOW
Los Cabos, Mexico
Best for: surfer babes
"Cabo is a place that has something for everyone," says Stein, "whether you're looking for a gritty party scene, a bohemian retreat, an active detox, or a pampering resort experience." As far as where to stay, try El Ganzo. "It's a very cool boutique hotel with a focus on art and music, even hosting their own rooftop concert series," adds Stein. "They also have their own beach club just across the waterway by three-minute boat shuttle."
BOOK NOW
Lisbon, Portugal
Best for: urban explorers
Lisbon is becoming one of Europe's major urban hot spots-and for good reason. "Lisbon has deep-rooted history mixed with a very vibrant local scene," says Stein. "It's not as glamorous as some other European cities, but it's the authentic charm I love. Not to mention, that makes for some pretty affordable pricing." Spend a few days wandering the cobblestone streets, taking in some beautiful views of pastel-colored waterfront buildings, and gorging on seafood and glasses of vino verde. Make Hotel Valverde, with its colorful design and central location (the Botanical Gardens are practically across the street), home base for your exploring.
BOOK NOW
Amsterdam, Netherlands
Best for: the culturally curious
This city is seriously gorgeous. Walk or cycle by the many canals, eat more stroopwaffles than you thought physically possible, and visit one of the many fantastic art museums. Of course, there's always the Red Light District and the "coffee shops," where you can enjoy a number of marijuana products (weed is totally legal throughout the Netherlands, you guys!). Stay at the classy Ambassade Hotel, which is super close to all the action.
Book Now
Nashville, Tennessee
Best for: music lovers
From Miley Cyrus to Kings of Leon, Nashville still attracts so many famous musicians that it'd take too long for us to list 'em all here. Thankfully, the Country Music Hall of Fame has that covered. If seeing Elvis' gold piano isn't enough to satisfy your country music passion, then catch a show at the iconic Grand Ole Opry. And you can't go wrong with the centrally-located Loews Vanderbilt Hotel.
Book Now
Amalfi Coast, Italy
Best for: restless vacationers
Cliffs dart sharply into the Mediterranean in this idyllic region in southern Italy. Journey between a series of picturesque towns on the coast, like Sorrento and Positano. Then, take a day to see Mt Vesuvius and tour the remains of Pompeii. For spectacular views of the coast, stay at the Hotel Le Fioriere in Praiano. A lot of the restaurants, hotels, and fun things (general, but you know what I mean, right?) are closed between November and Easter, so you'll want to plan your trip accordingly.
Book Now
Bali, Indonesia
Best for: finding your zen
You can't get closer to spiritual paradise then Bali. With its dreamy beaches and stunning waterfalls, it's hardly a surprise that the island is also a hotspot for yoga retreats. If you want to get in touch with nature, book a stay at the cliffside Kanyon Resort. Namaste, ladies.
Book Now
Machu Picchu, Peru
Best for: hiking fanatics
Hike the world-famous Inca trail for breathtaking views and physical challenges that will definitely strengthen your bond with your besties. But consider yourself warned: Due to erosion, a limited number of trekkers can hike the trail every day, so make sure you book your ticket well in advance. Or skip the trail altogether and take a bus directly to the mountain from the Tierra Viva Machu Picchu Hotel.
Book Now
Bath, UK
Best for: tub monsters
If soaking in a tub on a Friday night is your idea of a perfect evening, then you have to visit the thermal baths built by the Romans in this UNESCO world heritage city. It's the ultimate spa destination for you and your girlfriends. But if you prefer your accommodations to have more of a modern feel, stay in the new Apex Hotel located in the city center.
Book Now
Berlin, Germany
Best for: techno fans
There's a reason Berlin is famous for its nightlife. From the notoriously difficult-to-get-into Berghain to the tourist-friendly Matrix Club, there's something there for everyone. When you're not partying, the city is also rich in history and culture. Check out contemporary street art on the Berlin Wall at the East Side Gallery, or pay your respects at The Holocaust Memorial. Stay in the heart of it all at the Pullman Berlin Schweizerhof.
Book Now
Belgrade, Serbia
Best for: vacation hipsters
Literally meaning "white city," this up-and-coming destination is still relatively unknown on Europe's tourist trail. Party on the Danube river, get lost in the Belgrade Fortress, or see The Prestige IRL at the Tesla Museum. For an old-school glam vibe, stay in the iconic Hotel Moskva (Hotel Moscow).
Book Now
Phuket, Thailand
Best for: diving divas
Take a trip to this dreamy Thai island. Whether you've never gone scuba diving before or are basically part mermaid, this city is known for its underwater views. You can even go swimming with Leopard sharks at the aptly named Shark Point. Or, if relaxing on the beach is all that's on your list, a stay at the Chanalai Garden Resort will fit the bill.
Book Now
Budapest, Hungary
Best for: spa aficionados
Budapest is known as the "city of baths," because it boasts a number of naturally-heated thermal baths-including the impressive Széchenyi Thermal Baths, which has 15 indoor pools, 3 giant outdoor pools, saunas, and even hosts regular parties with a DJ. Because who says you have to leave a bath to hit the club? If you don't even want to leave your hotel for a dip, the majestic Corinthia Hotel has the largest hotel pool in the city.
Book Now
Valparaiso, Chile
Best for: Instagram addicts
Just a short trip from Santiago is this vibrant city filled with gorgeous painted houses and street art that's worthy of your Instagram grid. Seriously, your feed will practically post itself. Stay in South America's first container hotel, Winebox, which has a private pool and views of the nearby sea, to further impress your followers.
Book Now
Montreal, Canada
Best for: day drinkers
First of all, Montreal's airport is called the Pierre Elliott Trudeau International Airport–who doesn't want to start off their vacay with a bit of Trudeau?! The city is also full of outdoor terraces that are open from April to October. Did someone say Sunday funday? Sleep it off at the Le Square Phillips Hotel-just to start again the next day, of course.
Book Now
Lake Bled, Slovenia
Best for: outdoor adventurers
Visiting Lake Bled is like stepping into a postcard. Besides soaking up the scenery, this city has tons of options for hiking, cycling, canyoning, and water-sports. Row boat out to Bled Island if you really want to feel like a princess from a Disney movie. For a view of the lake from your room, stay in Vila Bled.
Book Now
Patagonia, Chile/Argentina
Best for: animal lovers
The region covering the southernmost tip of South America offers almost endless natural wonders. Meet penguins in Camarones, go whale watching in Puerto Madryn, and do the flamingo pose with actual flamingos in Parque Nacional Patagonia. Stay at the Llao Llao Hotel and Resort, which is nestled amongst the Cerro Lopez and Tronador mountain peaks.
Book Now
Hawaii
Best for: de-stressing pronto
Aloha, relaxation! Explore the Volcanoes National Park and surf your troubles away without even having to renew your passport. Or stay at the Turtle Bay Resort and literally never leave your hotel. We won't judge.
Book Now
Lake Garda, Italy
Best for: water babies
Just a stone's throw away from Verona (AKA Romeo and Juliet's love shack) is Italy's biggest lake. Surrounded by gorgeous mountains, its waters are famous for sailing and windsurfing. If you'd rather stay on dry land, there are lots of beautiful cycling paths and vineyards (though we don't recommend doing both at the same time). For amazing views, try the AktivHotel SantaLucia.
Book Now
Barcelona, Spain
Best for: art appreciators
The unique architecture in this Spanish town makes it feel like walking into a painting. See Picasso's masterpieces at the Museu Picasso and try and decipher the modern art instillations at MACBA, all of which are a short walk away from the H10 Madison. If museums aren't your thing, there are plenty of beaches and lots of sangria to keep you happy.
Book Now
Chiang Mai, Thailand
Best for: zen seekers
'Wat' is the name for a type of Buddhist temple found in this region of the world, and there are many in Chiang Mai to explore. Our advice: Start with the breathtaking Wat Phra That Doi Suthep (your Instagram will thank you). Then gorge on all the Thai food you can eat, including creamy regional specialty khao soi. For a bed right in the thick of it, book a few nights at the BED Phrasingh.
Book Now
Prague, Czech Republic
Best for: aspirational princesses
Prague is known as the "fairytale city," and for good reason-walking through it feels like pure magic. Stroll up to the historic Prague Castle, or climb up to the lookout tower on Petrin hill for magnificent views of the city. For a princess-worthy room, try Don Giovanni Hotel. Prague is also home to the biggest club in Europe, Karlovy Lázně, which has 5 different floors, each of which plays a different style of music.
Book Now
Nassau, Bahamas
Best for: beach babes
The Bahamas' only city, Nassau, is also the location for so many movie moments–from The Wolf of Wall Street to Mary-Kate and Ashley's Holiday in the Sun. Pamper yourselves in one of the city's many resorts, like the Grand Hyatt Baha Mar. If you find the energy to get of off your beach chair for a few hours, the vivid coral reefs offer spectacular snorkeling.
Book Now
Santa Barbara, California
Best for: wine connoisseurs
AKA the American Riviera. You can visit more than *30* wineries on the Urban Wine Trail. After that (or maybe a different day, because you shouldn't drink and ride), go horseback riding on the beach or hit the spa to prepare yourself for even more wine drinking. If a view of the ocean sounds about right (and when does it not?!), check out the Harbor View Inn.
Book Now
Mallorca, Spain
Best for: Love Island wannabes
This Balearic Island may be where the Love Island villa is located, but the entire island is worth exploring, including the village of Capdepera (perfect for lying on the beach or renting a speedboat to drive across the crystal waters) and Magaluf (an infamous clubbing town frequented by British teenagers). Whilst the Love Island villa itself might not be free for reservations, PortBlue Club Pollentia Resort is a worthy substitute. TBH we'd recommend this place over the villa anyway.
Book Now
Bruges, Belgium
Best for: city strollers
If you've ever seen In Bruges, you know that this city is so beautiful it can even distract you from Colin Farrell–something we never thought we'd say. Walk through the central plaza and explore the city's many historic churches, before finishing the day off with some famous Belgian beer and a sleep in Baron's actual house from the movie, The Peellaert.
Book Now
San Antonio, Texas
Best for: history buffs
Take in the highlights of this city along the 15-mile River Walk while en route to the adorable Hotel Valencia Riverwalk. If walking isn't your thing, don't worry–river cruises are also an option. See the Alamo and the Mission San José IRL and then grab a bite in the Pearl District when you're done living out your tourist dreams.
Book Now
Dublin, Ireland
Best for: pub crawlers
According to one website, Dublin has 751 pubs. If that's not enough for you, there's even the Guinness Brewery where you can pour your own perfect pint. After a day of drinking, stay in an actual castle at Clontarf Castle Hotel to get a little R&R before tomorrow's crawl.
Book Now
Chicago, Illinois
Best for: architecture obsessives
Get the best views of the Windy City by braving the Skydeck in Willis Tower, which is a mere 103 stories up (*gulp*). Show everyone that you've bean to Chicago with a pic by the Cloud Gate (AKA the big silver bean) or a selfie by the Pritzker Pavilion. Top it off with a stay at The Talbott Hotel in Chicago's trendy Gold Coast district.
Book Now
Hanoi, Vietnam
Best for: street food taste testers
Immerse yourself in contemporary and ancient history in Vietnam's capital. Witness the Vietnam War prisoner of war museum, the Hoa Lo Prison, before exploring the Old Quarter for some of the sweetest and strangest street food in existence. Be tactical and stay right around the corner from the Night Market at the La Beaute De Hanoi Hotel.
Book Now
Los Angeles, California
Best for: health nuts
TBH, what isn't there to do in LA?! If you're tired of the touristy spots, go on a hike at Griffith Park or visit Barnsdall Art Park. And there's no need to worry about weight gain on this vacay-LA has more healthy food eateries then we can count. You can even keep up with your workout routine with the fitness center at the Residence Inn.
Book Now
Mykonos, Greece
Best for: budding reality stars
Mykonos may be famous for its rows of pristine white buildings, but it's also famous for another important thing: the location of an iconic Kardashian family holiday. Until recently, it was also home to Lindsey Lohan's Beach Club (RIP). Get celeb-style privacy at the five acre Mykonos Grand Hotel & Resort, because what better place is there to live out your celeb fantasies?
Book Now
Killington, Vermont
Best for: snow bunnies
Killington is ideal for a squad ski trip, with slopes suited for beginners and pros. Stay right by the mountain at the Summit Lodge & Resort. If snow sports aren't your thing, then a trip in fall timed for an assortment of festivals that feature everything autumnal, from pumpkins to cider, is a solid choice.
Book Now
Buenos Aires, Argentina
Best for: tango types
Take your group dance outings to the next level with a visit to the home of tango itself. You'll even find paintings on the sidewalk that offer foot-by-foot explainers on how to do various dance moves. Keep your stay cheap, but social, at the Circus Hostel & Hotel.
Book Now
Willamette Valley, Oregon
Best for: even more winos!
Boasting more than 500 wineries, the Willamette Valley is especially known for its tasty AF Pinot Noir. The landscape here is lush, so a stay in a botanical garden at the Oregon Garden Resort is a must. It's not too far away from Portland, making it a perfect escape from the city.
Book Now
Cologne, Germany
Best for: market mavens
Located in the north of Germany, Cologne is another European city that looks straight out of a Disney movie. Visit during the holidays to explore its famous Christmas markets, where you can eat more gingerbread and drink more mulled wine than any human should be allowed to. Then stay next to the city's iconic gothic cathedral spires at the Excelsior Hotel Ernst.
Book Now
Boulder, Colorado
Best for: happy hippies
We're not sure why they moved away from Boulder in that Chainsmokers' song, because TBH, if we ever lived here we'd never want to leave. Take a drive up Flagstaff Mountain for a pic at the Lost Gulch Lookout, then make sure to watch the street performers on Pearl Street. Pass out into a food coma in a room at Hotel Boulderado after eating at one of the city's many, many restaurants.
Book Now
Dubrovnik, Croatia
Best for: Game of Thrones superfans
Okay, we know Dubrovnik is known for its beautiful white limestone paving, its amazing beaches, and its stunning Cathedral. But it's also King's Landing in Game of Thrones, so it's the closest you'll ever come to visiting Westeros. You might not be able to stay in the real Red Keep, but the Hotel Dubrovnik Palace comes pretty close.
Book Now
Source: Read Full Article