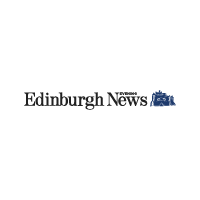 What are you looking forward to most once life returns to 'normal'?
For many a trip to a pub with friends and loved ones will be a priority – and luckily for them Edinburgh has no shortage of fine drinking establishments.
From trendy craft beer bars to historic favourites you can barely turn a corner in Auld Reekie without being greeted with a well-stocked tavern.
The Good Pub Guide has listed four such establishments in its annual bible of best pubs in the UK.
Here's which capital hostelries made the cut.
Abbotsford
There are 14 pubs on Rose Street, but Abbotsford is the standout according to the Good Pub Guide. The Edwardian pub is welcoming and equipped with a range of quality cask ales, as well as surprisingly affordable whisky's.
Those entertaining tourists might want to introduce them to the bar's Scottish-themed menu.
The Good Pub Guide praises the bar for stubbornly sticking to its roots, writing: "little changes here, which is just how the wide mix of local customers like it."
3-5 Rose Street, EH2 2PR
Bow Bar
Victoria Street carves a neat swoosh through Edinburgh's Old Town, linking George IV Bridge to the Grassmarket. The thoroughfare is punctuated with boutique stores, chamring restaurants and this must-visit pub.
Saltire blue on the outside and a combination of rich mahogany, white and red on the inside this Old Town pub was once named the best pub in Scotland, and with its warm atmosphere and consistently decent selection of beers its easy to see why.
The Good Pub Guide writes: "Strong on traditional values, this is an honest pub and a bastion of simple stand-up drinking."
80 West Bow, EH1 2HH
Guildford Arms
A hop, skip and a jump from Waverley train station, the Guildford Arms is an opulent inn, popular with tourists and locals alike.
Bar stools serve as a vantage point to marvel at the period features of the pub which has been family owned since it was built in 1896.
The Good Pub Guide praises the "knowledgeable, efficient staff" who serve ten rotating ales
1 West Register Street, EH2 2AA
Kays Bar
Located in a residential New Town neighbourhood, Kays Bar's location surprises many. Not that the locals will be complaining – the cosy and inviting pub bedecked with plush red seating and striking mahogany barrels boasts 150 years of attention to quality.
The Good Pub Guide muses: A friendly little backstreet pub, it's surprisingly untouristy. Décor is simple, with large casks and vats arranged along the walls, old wine and spirits merchants' notices and gas-type lamps.
39 Jamaica Street, EH3 6HF
Good Pub Guide 2021: The Top 5,000 Pubs For Food And Drink In The UK is available to buy from Amazon
Source: Read Full Article