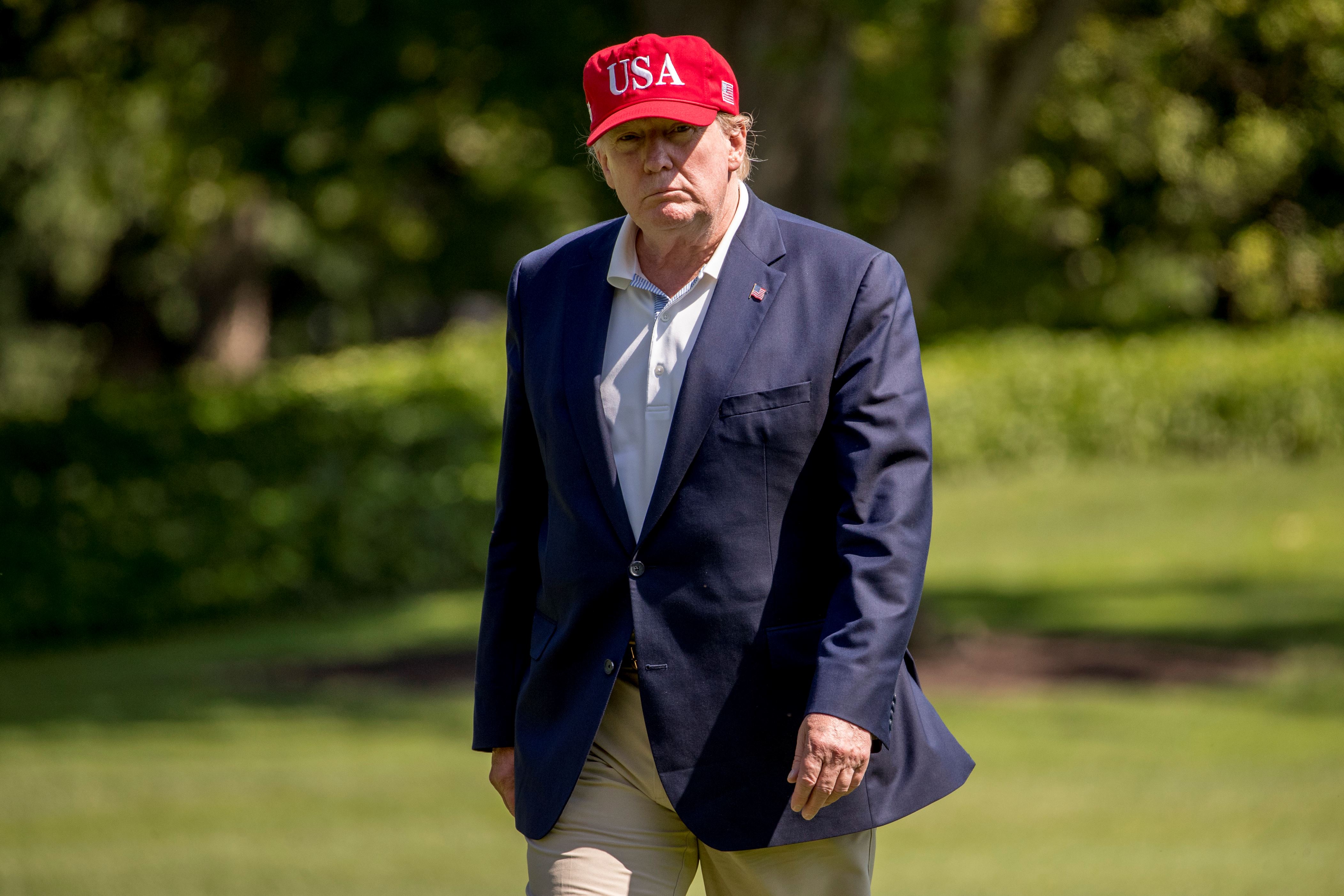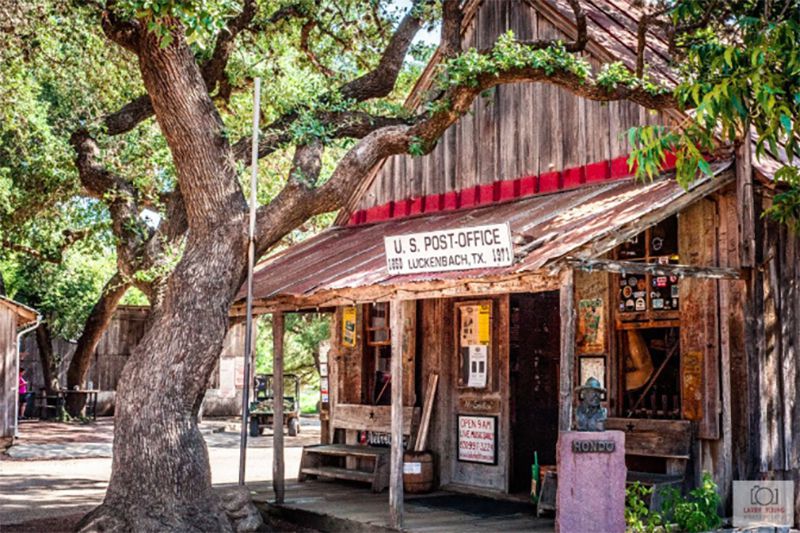 A Musical Mystery Tour
Art lovers have the Louvre. History buffs have Washington, D.C. Adrenaline junkies have theme parks. And music lovers have … this list. Cheapism mined rankings, reviews, and plenty of personal experience to compile a catalog of music venues and other places that true music lovers will want to add to their personal bucket lists. From jazz, blues, and rock 'n' roll to funk, soul, opera, and beyond, fire up a favorite playlist, start reading, and then commence booking your musically inspired travel.
Preservation Hall
New Orleans

Square in the heart of the city's French Quarter, Preservation Hall started as a 1950s art gallery where jazz musicians played for tips. After Allan and Sandra Jaffe took over the venue in the '60s, music became the star player and the Jaffes toured the country with the Preservation Hall Jazz Band. Through the years, PHJB has continued to perform alongside famous acts like the Grateful Dead, Elvis Costello, and Stevie Wonder. Today, the hall is still all about the music, featuring five nightly performances by regular players.
Rock & Roll Hall of Fame
Cleveland

Established in 1983, the Rock & Roll Hall of Fame is a six-level museum with an ever-revolving array of exhibits that honor the spirit of the genre. It also regularly hosts live music and — for the true music geeks — has a library and archives section, accessible by appointment only, billed as the world's most comprehensive collection of materials associated with rock 'n' roll. Curious who the 2019 hall of fame inductees were? We got you: Def Leppard, Janet Jackson, Radiohead, Roxy Music, Stevie Nicks, the Cure, and the Zombies. Visitors can find more information on each of them in level three's "2019 Inductees" exhibit.
The Grand Ole Opry
Nashville, Tennessee

The nearly 100-year-old country-and-western cred of this place is undeniable. Since 1974, when it moved from its former location, the famed "circle" has hosted pretty much every big-name country music star the genre has produced, and launched the careers of many more. This summer alone, you'll find everyone from CMA-award-winning acts such as Carrie Underwood and Little Big Town to classic artists such as Charley Pride, Ricky Skaggs, the Gatlin Brothers, and the Oak Ridge Boys. In addition to live shows on the main stage, the Opry offers numerous backstage tours.
La Scala
Milan

Inaugurated in the summer of 1778, this Milan theater is regarded as one of the foremost opera and ballet houses in the world. It was rebuilt to its original splendor after a World War II bombing, and also underwent a renovation from 2002 to 2004. Today, the ornate, nearly 2,000-seat theater continues to host operas, ballets, symphony orchestras and recitals, and cultural events.
Motown Museum (aka Hitsville, U.S.A.)
Detroit

The first home of Motown starting in 1959, this residential-looking former photographer's studio opened in 1985 as the museum. It contains the preserved Studio A, where Smokey Robinson, the Supremes, and the Temptations recorded, as well as music-legend artifacts such as Michael Jackson's signature studded white glove and black fedora and the legendary Motown piano, an 1877 Steinway & Sons model. Guided tours are given Tuesday through Sunday.
Café Wha?
New York

On a frigid night in January 1961, a 19-year-old who'd hitchhiked from Minnesota to New York walked into Café Wha and asked owner Manny Roth if he could sing a few songs. Roth let him — him being the one-and-only Bob Dylan. His wasn't the only career bettered by the venue: Jimi Hendrix, Bruce Springsteen, Lenny Bruce, and Richard Pryor all gigged at the cafe as young talents. Today, the venue hosts a lot of cover bands, tribute nights, and multi-week performances by its house band, but it's worth a stop for its rock 'n' roll and folk music history alone.
Bethel Woods Center for the Arts
Bethel, New York (site of Woodstock)

The site of the 1969 Woodstock Music & Art Fair is considerably less, er, muddy and debaucherous than it was in 1969, when a crowd of 400,000 showed up to listen to the likes of Joan Baez, Creedence Clearwater Revival, and Janis Joplin. But you can still check out live music on one of two stages and visit a museum with an award-winning main exhibit on "Woodstock and the Sixties."
Buddy Guy's Legends
Chicago

If the name isn't enough to cue you into the mythical status of this mostly blues club, consider this: The venue has hosted the likes of the late Stevie Ray Vaughan, Eric Clapton, the Rolling Stones, B.B. King, and, of course, Guy himself, who also owns the club. The space features a museum of sorts — "if museums would let you drink and dance," says the website — with rare photos, records, and personal possessions from "some of the world's most influential performers." You could visit for that alone, along with a draft of Guy's very-own "Buddy Brew" beer, but the stage hosts near-nightly shows, as well.
The Fillmore
San Francisco

Oh, no big thing, launching the careers of groups such as the Grateful Dead, Jefferson Airplane, and Santana. Not to mention having the likes of Otis Redding, Ike and Tina Turner, Jimi Hendrix, and the Who grace your stage through the years. At its height in the 1960s, this San Francisco venue was cranking out the shows of legendary artist after legendary artist. Then it waned, only to resurge again in the '90s with acts like Smashing Pumpkins, Primus, and Michelle Shocked. You can still catch near-nightly live music inside its historic brick walls.
Graceland
Memphis, Tennessee

No music lover's bucket list would be complete without Graceland, which was home to the King himself. Billed as "the ultimate rock 'n' roll destination," Elvis' Tennessee estate is more theme park than anything else. It includes an exhibition center, dining, shopping, and the gorgeous Chapel in the Woods, where you can marry your music-loving companion if you're so inclined. If you're a member of the Elvis Presley Fan Club — certified or not — you can tour the mansion for plenty of memorabilia, and also catch a live show. The summer lineup includes Don McLean, Pat Benatar, and Boz Scaggs.
Red Rocks Amphitheater
Morrison, Colorado

This outdoor venue, built into a rock structure about 20 minutes west of Denver, is undoubtedly one of the most beautiful places in the country to see a live show. At nearly 6,500 feet above sea level, with hundreds of stairs to climb both into and inside the venue, it's not for the faint of heart. Still, that quad workout is well worth it for the views of warmly lit and acoustic-friendly sandstone surrounding the stage, as well as glittering Denver behind whatever stellar act happens to be playing.
The Purple Room
Palm Springs, California

Hang out — and get a stellar meal — where Frank, Dean, Sammy, and their pals used to cavort off and on the stage. One of the few Rat Pack haunts to make it to this century, the Purple Room offers live entertainment every Friday, Saturday, and Sunday night (and jazz Monday through Thursday), with many shows inspired by the legends themselves. Make it a really special occasion by bringing a group and sitting in the Dean Martin Alcove, where the King of Cool himself used to hide away back in the day.
Country Music Hall of Fame
Nashville, Tennessee

Just a hop and a skip from the Opry is this museum — another must-visit for any devotee of twang. The multiple admission options let visitors do everything from learning about letterpress printing to taking historic studio tours to roaming the museum with an audio guide. Summer exhibits include two devoted to the Judds (mother Naomi and daughter Wynonna) and Little Big Town, and fans of old-school country can check out the ongoing "Outlaws & Armadillos: Country's Roaring '70s," with an exhibit featuring Waylon and Willie, as well as videos highlighting many who lived through the genre's Red Dirt era.
Stax Museum of American Soul Music
Memphis, Tennessee

Here, your experience begins "in the true birthplace of soul music" — a circa-1906 Mississippi Delta church that has been reassembled in the museum's 17,000-square-foot building, the former location of Stax Records. From there, visitors can cut a rug on the Express Yourself dance floor while vintage "Soul Train" episodes play nearby for inspiration. There's also vintage recording equipment, a "hall of records," and, interestingly, Isaac Hayes' custom Cadillac Eldorado, purchased as part of his renegotiated 1972 deal with Stax.
Surf Ballroom & Museum
Clear Lake, Iowa

If you find yourself in the Midwest this summer, you can go check out where, as Don McLean sang, "the music died." Not only did a number of early rock 'n' roll acts — the Everly Brothers, Roy Orbison, Ricky Nelson, Little Richard — play here in the 1950s, but it was the final performance for Buddy Holly, Ritchie Valens, and the Big Bopper before they were killed in a plane crash immediately following the show. Morbid history aside, the Surf is a beautiful venue that harkens back to a simpler time, and it still hosts live music and events — including a multi-day Winter Dance Party — as well as guided and self-guided tours.
Birdland
New York

Inspired by the genius saxophonist Charlie Parker, Birdland opened late in 1949, and Parker was fittingly the headliner that night. Since then, Birdland has hosted huge names that even non-jazz fans have heard of, including Count Basie, John Coltrane, and Dizzy Gillespie. In addition to nightly shows that together celebrate all variations of the genre, Birdland serves dinner with a Southern-meets-Cajun culinary focus.
The Cavern Club
Liverpool, England

Self-identified as "the cradle of British pop music," the Cavern Club has a legitimate claim. It regularly hosted the Beatles in their early years — nearly 300 times between 1961 and 1963, legend has it — just before their popularity exploded. Although it's been through ups and downs, the venue still hosts regular live shows, and it operates a number of Beatles-related tours, as well as the annual International BeatleWeek, which happens this summer Aug. 21-27.
9:30 Club
Washington, D.C.

Although its name might not be familiar to some, the 9:30 Club was named one of the 10 best live music venues in America by Rolling Stone magazine in 2018 (it has also received that award from Billboard and Pollstar). With a birth date of 1980, it's not as historic as some others on this list, but its early days saw acts like Black Flag, the Red Hot Chili Peppers, the Ramones, and the Violent Femmes grace the stage, and many other famous names have come through since. Currently, it hosts shows by upcoming and established talents most nights of the week.
B.B. King's Blues Club
Memphis, Tennessee

The original location in the late King's chain of six (including one on a cruise ship), this Memphis venue is — where else? — on Beale Street. The club pairs a lineup of classic soul, rock 'n' roll, and other music genres with barbecue and signature drinks. We recommend going on a Monday, Friday, or Saturday, when "the most talented collection of musicians in the Mid-South," the B.B. King's Blues Club All-Star Band, plays.
Hollywood Bowl
Los Angeles

This band shell amphitheater — architecturally unique, with a series of concentric concrete arches — was originally built in 1929 and reconstructed as a larger venue in 2004. The atmosphere of this outdoor venue, set against the backdrop of the iconic Hollywood sign and the hills of the same name, is probably enough to recommend it. But it's also hosted acts such as the Beatles, the Doors, Elton John, Prince, Dolly Parton, and Nine Inch Nails. This summer it's putting on a three-night celebration for July Fourth, which will also mark its 50th annual fireworks show. Historic … and patriotic.
Handel & Hendrix in London
Gruene Hall
Gruene, Texas

Country music fans, take note: While it's not as famed as some of the other storied country music venues on this list, this one dates to 1878 and has the history and names to show for it. Billed as "the oldest continually run dance hall in Texas," the 6,000-square-foot venue has seen acts like Willie Nelson, Merle Haggard, George Strait, Townes Van Zandt, Jerry Jeff Walker, Lyle Lovett, and many, many others play to crowds within its walls. It still offers live music seven nights a week and on weekend afternoons.
First Avenue
Minneapolis

Opened in 1937 as an art-deco-style bus station, First Avenue morphed into a live music venue in 1968. But it wasn't until the 1980s, when Prince used it as the location for scenes in "Purple Rain," that it earned its fame. When it was repainted in 2010, the venue's exterior was covered in white stars on a black background; each star — more than 500 now — features the names of a past performer. With two performance spaces hosting multiple acts each day, the historic venue now claims to "offer something for everyone."
El Chapultepec
Denver

Another hole-in-the-wall bar that any jazzophile worthy of the title should visit, the 'Pec, as it's called by regulars, is Denver's oldest jazz and blues club, established in 1933. It serves up pretty awful Mexican food (which somehow tastes better the later it gets), but don't let that keep you away — the atmosphere is almost as cool as the nightly jam sessions performed by the club's regular lineup of bands. It gets crowded, so arrive early, especially on weekend nights.
Royal Opera House
London

Dating back to 1732, the Royal Opera House's third building was constructed after fires destroyed the first two in 1808 and 1856. Before either of those happened, however, Handel's first season of operas were staged here, making it a bucket-list destination for anyone who appreciates classical and baroque music. Today, the historic theater regularly hosts productions that include opera and other musical performances.
American Jazz Museum
Kansas City, Missouri

Located in KC's historic 18th & Vine jazz district, the American Jazz Museum uses interactive exhibits, films, and other visual arts exhibitions to highlight the sights and sounds of jazz through the years. After developing a deeper appreciation for the genre, head across the street to check out the beautifully restored 500-seat 1912 Gem Theater's vintage marquee, or the museum's performance space, the Blue Room, to check out a live show.
Bob Marley Museum
Kingston, Jamaica

Situated on the site of Marley's 19th-century home — where he lived from 1975 until his 1981 death — the museum now contains many of his personal treasures, an 80-seat theater, a photo gallery, record and gift shops, and a collection of Marley memorabilia. Visitors can tour the pioneer of reggae's home, his famed Tuff Gong recording studio, or both. There's also a cafe on site serving Rastafarian-inspired dishes.
Abba: The Museum
Stockholm

If you've always wondered how the childhood experiences of Björn, Benny, Frida, and Agnetha led them to become one of the most commercially successful acts in the history of popular music, this is your chance. Find out how they met, check out exact replicas of where they lived and worked, gaze upon their personal belongings, perform with their holograms, and so on. You might even hear the red Abba telephone ring, in which case you'd better knock over everyone in your way, because on the other end of that call is a member of Abba. We're not even kidding.
Muscle Shoals Sound Studio
Sheffield, Alabama

Established in 1969, this famed recording studio was host to such big-name artists as Cher, who recorded her debut solo album here, as well as the Rolling Stones, Lynyrd Skynyrd, Bob Dylan, Rod Stewart, Willie Nelson, and Cat Stevens. The studio's owners moved to a new location in 1979, but the original building is listed on the National Register of Historic Places, and a major restoration was completed in 2017. Studio tours are available six times a day, seven days a week, for $15.
Ryman Auditorium
Nashville, Tennessee

Known as both "The Mother Church of Country Music" and "The Carnegie Hall of the South," the Ryman is the original home of the Grand Ole Opry, going back to 1925, and is still a country-music titan in its own right (with the occasional non-country act, like Wu-Tang Clan and Kenny G). It also offers a variety of tours, and for music geeks who also happen to be graphic design and/or vintage poster enthusiasts, there's the Hatch Show Print Gallery on the auditorium's second floor.
National Blues Museum
St. Louis

Dedicated to exploring the history of the blues, this relatively new destination — it opened in 2016 — is housed in a renovated historic building in downtown St. Louis. Not a blues fan? In an indirect way, you probably are — this museum's mission is pointing out the genre's impact on three other popular types of music: R&B, rock 'n' roll, and funk. The museum features live performances and open jam sessions in addition to richly layered exhibits.
Skinny Dennis
Brooklyn, New York

This one is more of a hidden jewel, and we've included it because it's tough to find a spot where you can get your honky-tonk on in the big city. The New Yorker described it as a "boisterous barrelhouse where Nashville musicians play, and patrons dance atop the scattered peanut shells on the floor." But it's known for booking up-and-coming local talent, too, and the atmosphere is pure old-school country and western. Bonus points to anyone who can name the musician — and song lyric — that inspired the venue's name.
The Crocodile
Seattle

This venue claims "there is no other spot in the Northwest with such a storied and beloved past, and no other rock 'n' roll venue that has earned its right to occupy the hearts of so many." With past acts that include Nirvana, Pearl Jam, Yoko Ono, the Beastie Boys, and REM, we'll give it that. The Croc, sleeker inside and out following a 2009 renovation, still hosts nightly shows, and you can bring out your own inner rock star on Karaoke Tuesdays.
Stubb's Bar-B-Q
Austin, Texas

Sure, it's got it right there in the name, but Stubb's is known as much for its live music as its barbecue. Since the 1970s, this venue/restaurant in Texas' capital city has been featuring such acts as Muddy Waters, John Lee Hooker, Willie Nelson, Johnny Cash, Linda Ronstadt, and the Fabulous Thunderbirds, among others. It still hosts great musicians and, on Sundays, there is live gospel music that accompanies a buffet-style brunch and bloody mary bar. Praise be.
Sonic Boom Records
Seattle

For fans of grunge and Northwest indie rock, there's Sonic Boom Records, which launched its fame with an in-store performance by then up-and-coming Death Cab for Cutie. As the record store's website says, that show "revealed just how willing people are to smash into cramped quarters in order to be close to live music." Although it's still primarily a record store — albeit one with a huge array of entertaining stories — it hosts in-store performances every two to three weeks.
Luckenbach, Texas
Source: Read Full Article