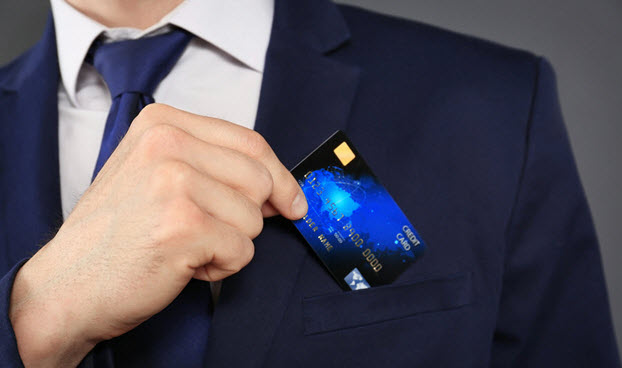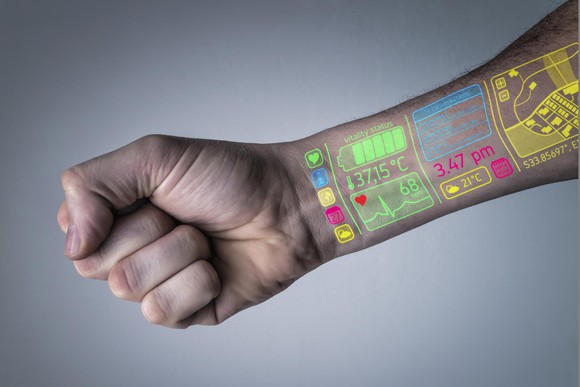 Just Don't Do It
Airports and airplanes can still be fascinating, whimsical places, part of the romance of travel.
But as we have learned, traveling is also a serious business and, like any entity, is replete with rules and regulations—legal, ethical and, yes, unwritten.
Here are 22 things you absolutely should not do at the airport or on the aircraft.
Don't Eat Anything That Touches Your Tray Table
It's been shown that there are more bacteria on your seatback tray table than in an airplane's bathroom. Think about how many times a plane is turned around and whose hands, napkins, tissues—and worse—have been on that table.
Don't Get Drunk
No, really. Don't get drunk. Not only are the effects of alcohol greater at 30,000 feet, not only is it socially unacceptable to make a fool out of yourself—running the risk of causing an incident that could require crew intervention or, worse, an emergency landing—but you're going to need your wits about you for even the simplest task of getting to your next gate.
Don't Drink Coffee or Tea
Anything made with hot tap water brewed onboard—coffee, tea, hot chocolate—is not exactly a great idea. Check out this recent survey about water quality on planes and you'll understand. Stick to bottled water or canned beverages.
Don't Hover Around the Gate
People complain about the boarding process all the time. It's not going to change. The big problem for any airline are the people who crowd the boarding area waiting for their zone to be called. It's not necessary.
Don't Jump the Line
And, in following with our previous slide about not hovering at the gate, don't jump the line. When your boarding zone is finally called, don't try to slip past everybody who had been waiting. It only leads to more issues.
Don't Sit the Entire Flight
This is especially true on a long-haul flight. For starters, your space is limited as it is, but you also run the risk of getting a blood clot sitting for four, five, six hours or longer. Get up (not during the meal service, of course) and walk the aisle.
Don't Joke Around at Airport Security
The Transportation Security Administration screens about 2 million passengers a day. Per day. The last thing TSA workers and gate agents want is a jokester who thinks they're funny by saying "Yes" when asked if anybody asked them to pack anything in their bag.
Don't Be Silent If You Are Feeling Sick
Flight attendants are the airline gods' gift to us. They do it all, they know everything. So if you're feeling sick or queasy, don't keep it to yourself. Let a flight attendant know. They are trained to deal with every imaginable scenario, and an ill passenger is one of them.
Don't Try to Hide Something
Don't even chance it. At best, it will be taken away and discarded. At worst, you'll be detained and possibly arrested. So no pocket knives, no weapons. Oh, and no Magic 8 balls, snow globes or bowling pins—you'd be shocked at what you can't bring in your carry-on.
Don't Take Your Socks Off
Really. Seriously. Nobody wants to see your bare feet. Sorry, but it's true. Moreover, do you yourself really want to walk in an airplane with no socks on, given the number of germs in the cabin?
Don't Try Out New Medicine Before Flying
The last thing you need is to have a reaction, mid-flight, to a new medication. Stick to your old meds or, if they absolutely had to be changed, get a couple of weeks under your belt before taking a trip.
Don't Get Upset
Things happen. Flights are delayed and canceled. Two people show up holding a boarding pass for the same seat. The last thing you need is to lose your temper on the airport staff that not only had nothing to do with delays and boarding pass snafus, but who you will need when the flight boards.
Don't Be A Seat Hog
Ok, we get it—you're tired. But so is everybody else. So if you're in the boarding area, take one seat. Not two, so you have a place to put your luggage. Not three, so you can stretch out and sleep. One.
Don't Play Music or Videos Loudly on Your Phone
Yes, I hate to tell you, but we can hear your music or videos even though you're wearing earbuds. It's annoying. Be respectful and turn it down.
Don't Be Late
It's like a domino effect. From going through security to the plane pushing back from the gate, if you're late, everybody's late. And you run the risk of having the cabin doors closed on you.
Don't Bring Meals Through Security
Yes, you can bring your own food on the plane. But it would be best if you got it on the other side of security. Why? The possibility exists that the TSA will open your food, even your sandwich, to see if you're trying to smuggle something. It doesn't happen often, but why chance it?
Don't Re-Pack Your Carry-On in Line
This is especially true for you Type-A folks who are going to pitch a fit if the TSA decides to go through your carry-on. Just grab your suitcase and make your adjustments elsewhere, not at the end of the conveyor belt.
Don't Freak If You're a Random Pull
There are times when the TSA will just randomly pull a passenger aside for further screening. Don't freak. It's part of their job—and unless you packed something illegal, you have no reason to worry.
Don't Forget To Hydrate
You should be drinking plenty of water during your flight, given the fact that it's so dry in the cabin. Generally speaking, you should go for at least eight ounces of water for every hour in the air. Sure, you might have more bathroom breaks, but it's better than a bladder infection. Oh, and make sure it's water. Soda and alcohol don't count.
Don't Wear Contact Lenses
Sure, you might look better in contacts than in glasses, but the air inside an airplane is ridiculously dry. Talk about being irritated by the time you get off the plane.
Don't Pack Your Travel Documents—Have Them Ready
Do you really want to be the one to hold up the line while searching for your passport, other ID, boarding pass, etc.? Didn't think so. Have it out and ready.
Don't Forget Your Electronics
Phones, tablets, laptops… they all have to go in one of those bins. You'd be shocked at how many people just walk away from those bins on the other end while they're putting their belt and shoes back on.
Source: Read Full Article