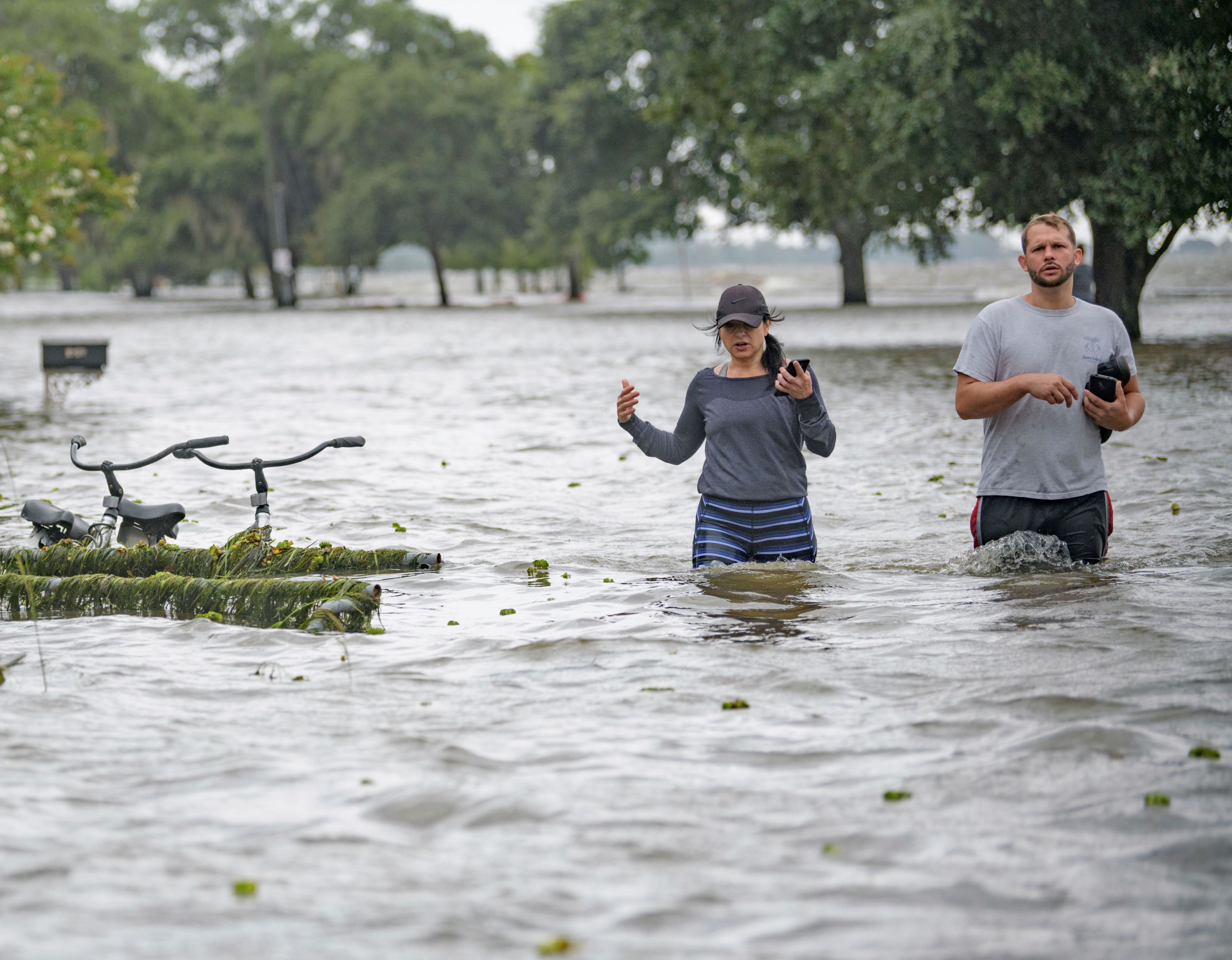 Northern No-Go
Underground City
Montréal

The name "Underground City" sounds undeniably cool. But while Culture Trip notes that it "might bring to mind a labyrinth of hidden passages that create a fully developed city below street level," the truth is a bit murkier. For one, much of it isn't actually underground. And what is underground are mostly practical point-A-to-point-B passages with some shopping kiosks and cafes thrown in for good measure. As one Redditor says, it's "a mall with good marketing," skippable in all but the harshest weather.
Old Country Market
Coombs, British Columbia

You'll know you're in the right place if you see goats on the grass-covered roof of this ramshackle roadside market. Gimmick? Sure. But many travelers love the Old Country Market for its quirks even though they acknowledge it's a tourist trap. This might not be a spot to scratch off the list entirely — just go early or late to miss busloads of cruise-ship tourists, and be prepared to spend. The market is packed with a ton of bizarre foods, toys, and other products that may or may not have anything to do with Canada, but hey: You're here for the goats.
Clifton Hill
Niagara Falls, Ontario

Plenty of travelers argue that all of Niagara Falls is a tourist trap; Clifton Hill might be the ultimate tourist trap within the tourist trap. The presence of Ripley's Believe It Or Not tells you most of what you need to know about this "Street of Fun by the Falls": it's packed with pricey, tacky attractions such as a wax museum and dinosaur-themed mini-golf that bear no relation to the falls themselves. As Atlas Obscura notes, Clifton Hill will "either tickle one's sense of the ironically strange or create outrage at the desecration of a beautiful natural landmark."
Banff Upper Hot Springs
Banff, Alberta

The term "hot springs" inspires visions of steaming natural pools, thick forests and, most of all, solitude and relaxation. But at Banff Upper Hot Springs you'll find "overchlorinated hot tubs," says Stephanie Wallcraft, a freelance travel journalist based in Toronto. "The novelty wears off really quickly, and then you look around and realize you're sitting there in a pool so crowded you can't move, stewing among fellow humanity." Though plenty of TripAdvisor reviewers are happy they tried out the springs once, others say the experience is too divorced from its gorgeous surroundings to be worthwhile.
Robson Street
Vancouver, British Columbia

One of Vancouver's most famous thoroughfares, Robson Street is packed with restaurants and stores that make it a popular destination for tourists. The problem? None are particularly unique if you've been to a mall lately (think J. Crew, Sephora, and their ilk). The Seattle Times recommends Robson "if you like crowds and chain stores." Otherwise, it says, head to Granville Island or historic Gastown, where the options include local artisans and independent boutiques selling things you won't find at your own local shopping center.
Gopher Hole Museum
Torrington, Alberta

Here's the good news about the tiny Gopher Hole Museum: It costs only a couple bucks to get in. The bad news? Well, you'll be paying that couple of bucks to gaze upon bizarre dioramas of stuffed, costumed gophers playing pool, collecting mail from the post office, fishing, getting their hair done, and assorted other day-to-day activities that usually aren't on a gopher's agenda. Quirky? You bet. Worth an hour or two's drive from Calgary or Banff? For all but the most hard-core taxidermy enthusiasts, likely not.
Wayne Gretzky's Toronto
Toronto

Sure, he's "The Great One," but Wayne Gretzky's athletic prowess doesn't spill over into the restaurant that shares his name, visitors caution. This sports bar might be worth a visit for hockey-obsessed fans who want to check out the extensive Gretzky memorabilia, but food and service get ho-hum reviews on Yelp and TripAdvisor. As one Yelp reviewer says, "Listen: I love the Great One, and I lived in Alberta in the '80s, but I don't draw a natural association between him and a good meal." In other words, if you can live without downing a burger with a No. 99 burned into the top, spend your money elsewhere.
Peggy's Cove
Peggy's Cove, Nova Scotia

Tiny Peggy's Cove is one of the biggest tourist draws in the Maritimes. But the fishing village, home to an iconic lighthouse and postcard-perfect views, has become too popular for its own good, says Pat Lee, a Nova Scotia resident and travel writer. She cautions that cruise ships send "a gazillion tour buses" throughout the summer and fall, clogging roads and dampening a lot of the coastal charm. Go elsewhere if you can, she says: "There are lighthouses and sweet little fishing villages all over Nova Scotia. The lighthouse at Cape D'or is perched on a cliff and offers amazing views."
Marineland
Niagara Falls, Ontario

SeaWorld-like parks including Marineland are always a lightning rod for controversy, but even if you're unbothered by recent charges of animal cruelty, this sprawling theme park is dated and overpriced, several reviewers complain. "The property is run down, the weeds are overrun. We tried to ride the train to get to different places, but never saw it. … The staff seemed like they could care less about their guests. My kids were ready to leave after an hour," one says. And at C$50 for an adult ticket, this isn't an experience that comes cheap.
Capilano Suspension Bridge
Vancouver, British Columbia

No one can deny that the Capilano Suspension Bridge is breathtaking, and that heart-in-your-stomach feeling as the bridge swings and sways above the treetops is worth seeking. But the experience is pricey. Access is bundled with other attractions in Capilano Suspension Bridge Park, and tickets run more than C$50. If you just want the suspension-bridge experience without the crowds and high prices, locals say it's hard to beat the Lynn Canyon Suspension Bridge. While not as high or as long as Capilano, it's in a much more remote location — and completely free.
Magnetic Hill Park
Moncton, New Brunswick

This curious little slope where cars in neutral gear appear to roll uphill, not down, has been perplexing visitors for years. But while other magnetic hills around the world are free to discover, this one charges vehicles for the seconds-long experience and probably isn't worth a special trip if you aren't already in the area, caution many TripAdvisor reviewers. Unsurprisingly, a small zoo, shopping village, and waterpark have sprung up to help suck up more of your money if you do make the drive.
Columbia Icefield Skywalk
Jasper, Alberta

Pictures of the Columbia Icefield Skywalk certainly look stunning, but disappointed visitors say the views aren't any better than what you get from the road. Though the name suggests otherwise, the skywalk isn't actually over a glacier, and getting there requires waiting on a bus and battling crowds, especially if it's the middle of the day. "The only novelty is walking on the glass, which just wasn't worth it at all to me. The best part was two mountain goats that were more fun to watch than any part of the skywalk," one frustrated TripAdvisor reviewer warns. So unless you feel a compulsive need to pay more than C$30 to stand on a glass walkway, consider sticking to the free views elsewhere in Jasper National Park.
Schwartz's
Montréal

This granddaddy of smoked-meat meccas is the first place tourists are funneled for an iconic Montréal meal, and therein lies the rub: The small deli is packed constantly, with a line that spills down the block at mealtimes. "The only reason anyone puts up with Schwartz's is that people are told it's the best, so people believe it, and the cycle continues," rants one local on MTL Blog. There are plenty of other spots that offer equally tasty smoked meats without the crowds, including The Main, Schwartz's across-the-street rival.
Avonlea Village
Cavendish, Prince Edward Island

Fans of the "Anne of Green Gables" novels flock to Prince Edward Island to tread the same ground as the books' fictional red-headed heroine. But Avonlea, Anne's hometown, was purely fictional. Yes, you can go to Avonlea Village, but there's little here that relates to the books in a tangible way — just souvenir shops and restaurants. "The buildings were cute, but this was definitely a stop to get tourists to spend money," one disappointed TripAdvisor reviewer notes. True "Anne" devotees will be better off at more legitimate spots including author Lucy Maud Montgomery's birthplace.
CN Tower
Toronto

This iconic part of Toronto's skyline, the tallest free-standing structure in the Western Hemisphere, seems to make it onto most Canadian tourism bucket lists. Its goosebump-raising EdgeWalk, a hands-free jaunt around the exterior, is probably worth a trip for the adventurous. But unless you're really, really into views, general admission prices are steep — close to C$40 — and peak times almost always mean long lines and crowds jostling for the best vantage point on the observation deck. Just gotta get your bird's-eye view? Go early, TripAdvisor reviewers say.
Gastown Steam Clock
Vancouver, British Columbia

This old-fashioned steam clock seems like a quirky Vancouver charmer until you find out the truth: It's not exactly old, and there's a hidden electric motor that keeps it working properly. "It was built in the 1970s, but has no historical relevance to any ancient clock, and is only partially powered by steam," says Claudia Laroye, a travel writer and Vancouver resident. "There are so many other fabulous Vancouver spots and places deserving of love and attention, like Granville Island or Stanley Park." The upshot here: You won't be out any cash if you decide to take a gander.
Horse-Drawn Carriages
Montréal and Quebec City

This gaudy but popular way to see the oldest parts of Montréal, Quebec City, and select other Canadian cities has always been a tourist favorite. But the experience doesn't come cheap — you could pay C$100 for a half-hour tour of Quebec City, for instance. Moreover, horse-drawn carriages have come under increasing fire in Canada from groups who say the horses are overworked and subjected to poor living conditions. Montréal has even voted to ban carriages, or calèches, altogether beginning in 2020. Our advice? Join a walking tour for a fraction of the price – it will leave you with a clear conscience and a much fatter budget for other activities.
The Big Apple
Colborne, Ontario

Long road trip through Ontario? The Big Apple beckons off the side of the highway for a kitschy photo opportunity, but whether this is a stop worth anything more than that is up for debate. You'll find all the classic trappings of a tourist trap: mini-golf, a train ride, some barn animals, a store, a restaurant and a bakery. But reviewers complain about the prices and crowds, and some say the food isn't up to snuff (though most still rave about the pie). "Once upon a time, this used to be a small and rather cozy place focusing on apple products," one reviewer writes. "Now it is big, bustling, and far from cozy."
UFO Landing Pad
St. Paul, Alberta

If zany Roswell is your idea of a top-notch tourist stop, the UFO Landing Pad in this small town in east-central Alberta could be worth the drive from Edmonton. Otherwise, you're probably better off seeking "the truth" elsewhere. Interestingly, the landing pad was backed officially by the Canadian government when it was built in 1967, but beyond the fun photo op, there's not much here besides a small exhibit on UFOs and a tourist information booth.
Source: Read Full Article