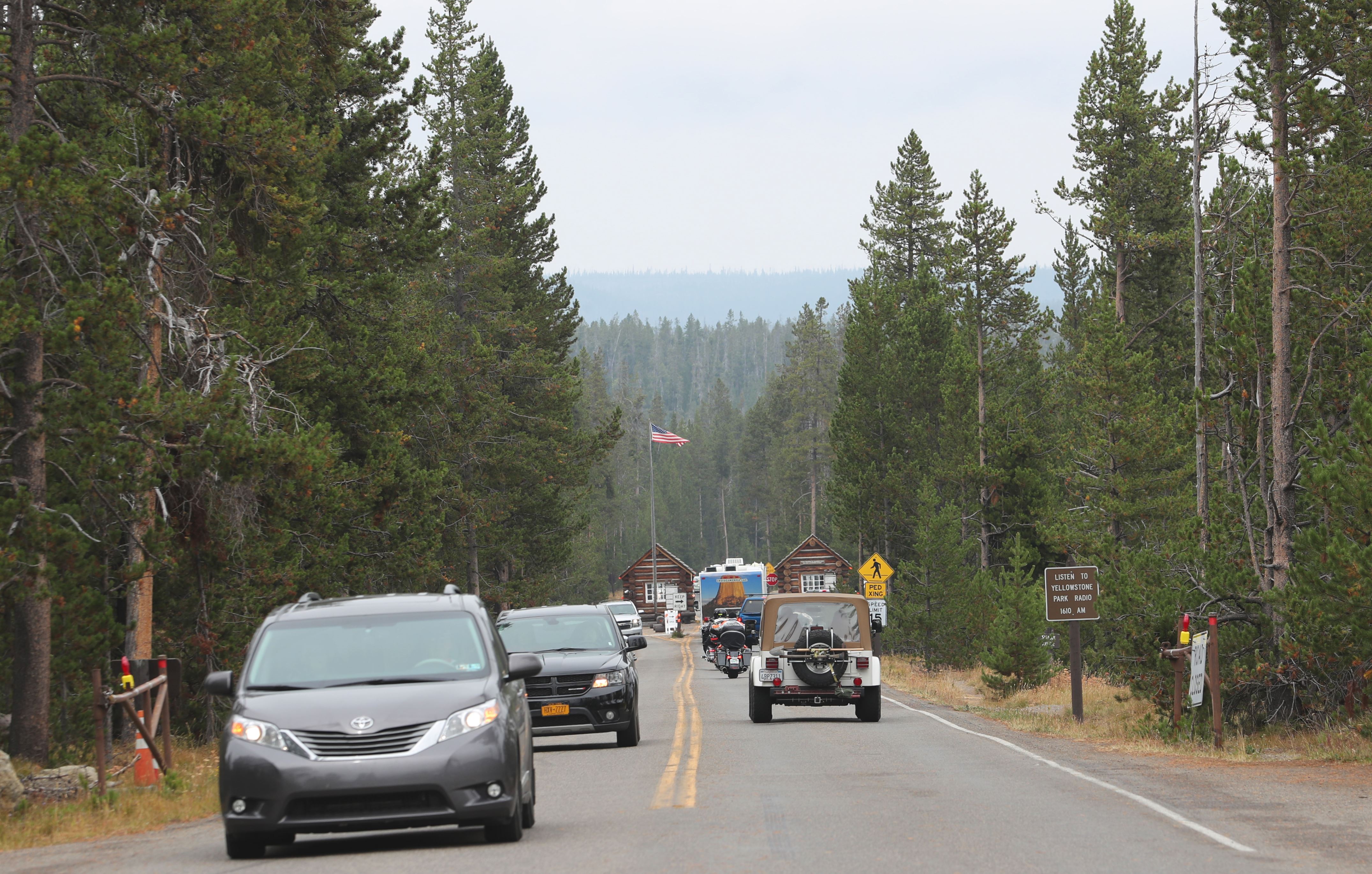 10 winter travel tips to get you through airport security quickly
Winter travel comes with added luggage and added fellow passengers. Inevitably, this results in longer wait times to get through airport security. Whether you are traveling for the holidays or to trade the cold for a few weeks in the sun, it's likely that you'll have more on you than usual in your carry-on and personal bag, such as relaxation gear or presents.
Even with all this, though, there are steps you can take to speed up the security process. Here are some travel tips to help you get through airport security quickly this winter!
Airport Security – Gifts
Nothing gets you held up in the security line, or worse, pulled aside for additional screening, like having a suspicious-looking or hard-to-identify item in your carry-on. This is only worsened if the item is wrapped for gifting. Ideally, you would pack all gifts in your checked luggage, but if it's totally unavoidable to put it in your carry-on, make sure to leave it unwrapped. Here are other tips on how to handle gifts and flying this holiday season.
Airport Security – Sports Equipment
Whether you're off to the ski slopes or to the beach, it is likely you'll be taking some sports equipment with you. If at all possible, plan to buy or rent these at your destination. Otherwise be sure to check exactly which sports equipment is allowed in carry-on luggage. As a general rule, if the equipment can't double as a weapon and does fit in your carry-on, it's okay to pack it. Some general guidelines are available here.
Airport Security – Family Lane
The more people are in your traveling group, the longer the time it will take to get through security. You can speed up this process by taking advantage of the family or special needs lane, if you are traveling as a family. Sometimes it is not so obvious that this option is available, so be sure to ask around. You might even get lucky and get ushered through the VIP lane!
Airport Security – Check the Jacket
With airlines providing blankets, there's really no need to board the plane with your winter jackets or heavy shoes on. As soon as you enter the airport, pack these in your luggage so that you will spend less time removing and putting on your jackets and heavy boots at security. Opt instead for a light overcoat and, if possible, slip-on shoes. If you're worried about staying warm on the plane, check out these flight-friendly cardigans!
Airport Security – Baby Food
No one likes airplane food but few of us have a choice, at least on long-haul flights, except for babies. But make sure not to go overboard with the allowance that is made for baby food. Yes, you can take more than the allowed three ounces, but if you pack more than what seems necessary for the duration of the flight, or insist on taking your own water for mixing formula, you might cause yourself a delay at security. Take only what you'll need for the flight and buy water after going through security.
Airport Security – Go Solid
These days you can find the solid version of just about every toiletry out there. At security, this will save you the hassle of putting everything in the clear plastic bag and removing and replacing that bag from and into your carry-on, not to mention having to make a difficult choice over what to take and what to leave, especially if you don't have any checked luggage. So, beat security at their own game by packing some or all of the solid toiletries seen here.
Airport Security – Carry-on
A general rule when packing your carry-on is to keep it as simple as possible, to minimize, if not totally eliminate, the chance of being taken aside by security for further inspection. We all know the obvious don'ts by now, about liquids and aerosols in particular, but some other items that you shouldn't carry might surprise you. The TSA even has a handy social media asking tool if you feel unsure about an item.
Airport Security – Skip the Line!
You don't have to have accessibility requirements, be a high-profile person, or be traveling with a family to pass through security faster. For a fee and a bit of admin, you can get yourself on the TSA PreCheck list. (For those traveling specifically between Canada and the U.S., the equivalent program is NEXUS.) This is a preferred list valid for five years that allows you to breeze through security with minimal delay. If the idea of voluntarily registering for a government-vetted list of travelers makes you uneasy, here are some commonly asked questions and answers.
Airport Security – Have Electronics Ready and Charged
You might think that simply putting your cellphone and other electronics in the bin is all that is required of you when it comes to electronic devices. And for the most part, it is. But save yourself from an unexpected delay by making sure that all your electronics, but especially your cellphone, are fully charged should additional screening be required for travel between Canada and the U.S. For the most part, all you have to show is that the device has not been tampered with and can be turned on.
Airport Security – Timing
It's easier said than done, of course, but if there is any way you can avoid traveling during peak holiday times, do so. This would mean intentionally putting off your travel until a few days later or earlier than the holiday itself. But even within those peak times, it's worth doing the research to try and travel during the slowest times of day, which are generally middays in midweek.
Source: Read Full Article