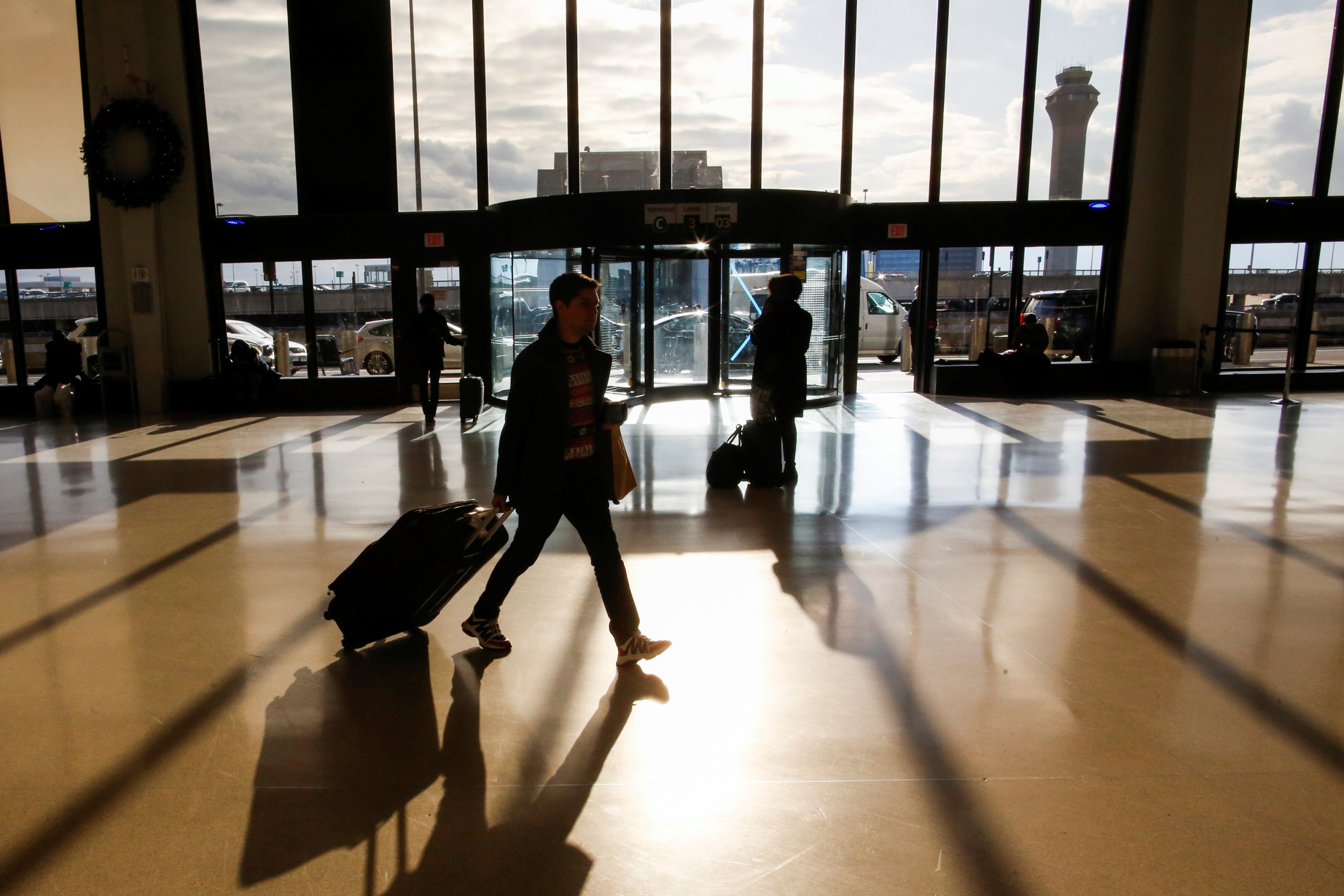 2018 was an amazing year for seeing gorgeous destinations.  From the food to the culture to the pure eye candy, it's difficult to highlight all of the stunning things we saw, but we'll do our best. As you plan your 2019 travel, keep these beautiful locations in mind.
1. Tree tunnels
Is it real life or fantasy?  It's hard to tell when you're surrounded by a magical passageway of trees.  We explore 10 breathtaking tree tunnels around the world to add to your must-visit list. 
Read more: Here are 10 enchanting tree tunnels (and where to find them) »
2. Cruise in Norway
During the summer, the sun never sets on the scenery of stunning Norway.  And a cruise is an ideal way to experience that.
Read more: 10 reasons you need to cruise in Norway »
3. Train in the Canadian Rockies
The Rocky Mountaineer luxury railroad experience marries the glamour of world-class travel with the breathtaking scenery of the Pacific Northwest and Western Canada.  
Read more: This luxury train ride through the Canadian Rockies is the ultimate in fall travel »
4. Towns of the Caribbean
Often your point of arrival to a Caribbean island, its capital city may be your first taste of a destination, but it should not be your last. Visit these 10 smaller towns, villages, hamlets and settlements to witness a different flavor of local culture, history and nature. 
Read more: Get off the beaten path in these 10 terrific Caribbean towns »
5. Columbus, Ohio
Like its namesake, Columbus is all about exploring.  Here are 10 reasons why you should check out Ohio's largest (and often underrated) city.
Read more: 10 reasons you need to explore Columbus, Ohio »
6. Cliff-diving in the U.S.
Looking to take a high-speed dip? Cliff-diving can turn up some of the most scenic spots, ideal for photo ops, in addition to offering the kind of thrill you only get from jumping into the abyss. 
Read more: Here are 10 breathtaking spots for cliff diving in the U.S. »
7. Slovenia
Slovenia is home to some of the most beautiful places on the planet. It also leads the world in sustainable tourism.  So, what are you waiting for? 
Read more: Prepare to fall in love with stunning Slovenia »
8. Bratislava, Slovakia
The charming city of Bratislava is located on the shores of the Danube river, bordered by Austria and Hungary. Nearly all of its 18th-century Old Town is a pedestrian zone, making it a perfect destination for touring on foot.  The bustling district features historical buildings, quaint houses and notable churches as well as diverse restaurants, lively bars and cafés, and plenty of shopping opportunities.
Read more: Here's what you can see on an afternoon stroll through Slovakia's capital »
9. Leavenworth, Wash.
Located a scenic 2.5-hour-drive from Seattle, the Bavarian-themed mountain town of Leavenworth sits nestled at the base of Washington's north central Cascade Mountains. This quirky, hospitable destination features unique architecture, a downtown maypole, thriving outdoor recreation scene, an ever-expanding culinary lineup and an active arts center at Sleeping Lady's lovely mountain resort. 
Read more: Did you know there's a Bavarian village in the Pacific Northwest? »
10. Boise
The state of Idaho has always been known for its dramatic natural beauty, making it a much favored destination for visitors from around the world. And the state capital of Boise has equally come into its own, thanks to an ongoing urban renaissance that has added a wide variety of experiences.
Read more: Here's why you need to discover the beauty of Boise »
10Best is a part of the USA TODAY Network, providing an authentically local point of view on destinations around the world, in addition to travel and lifestyle advice.
Source: Read Full Article