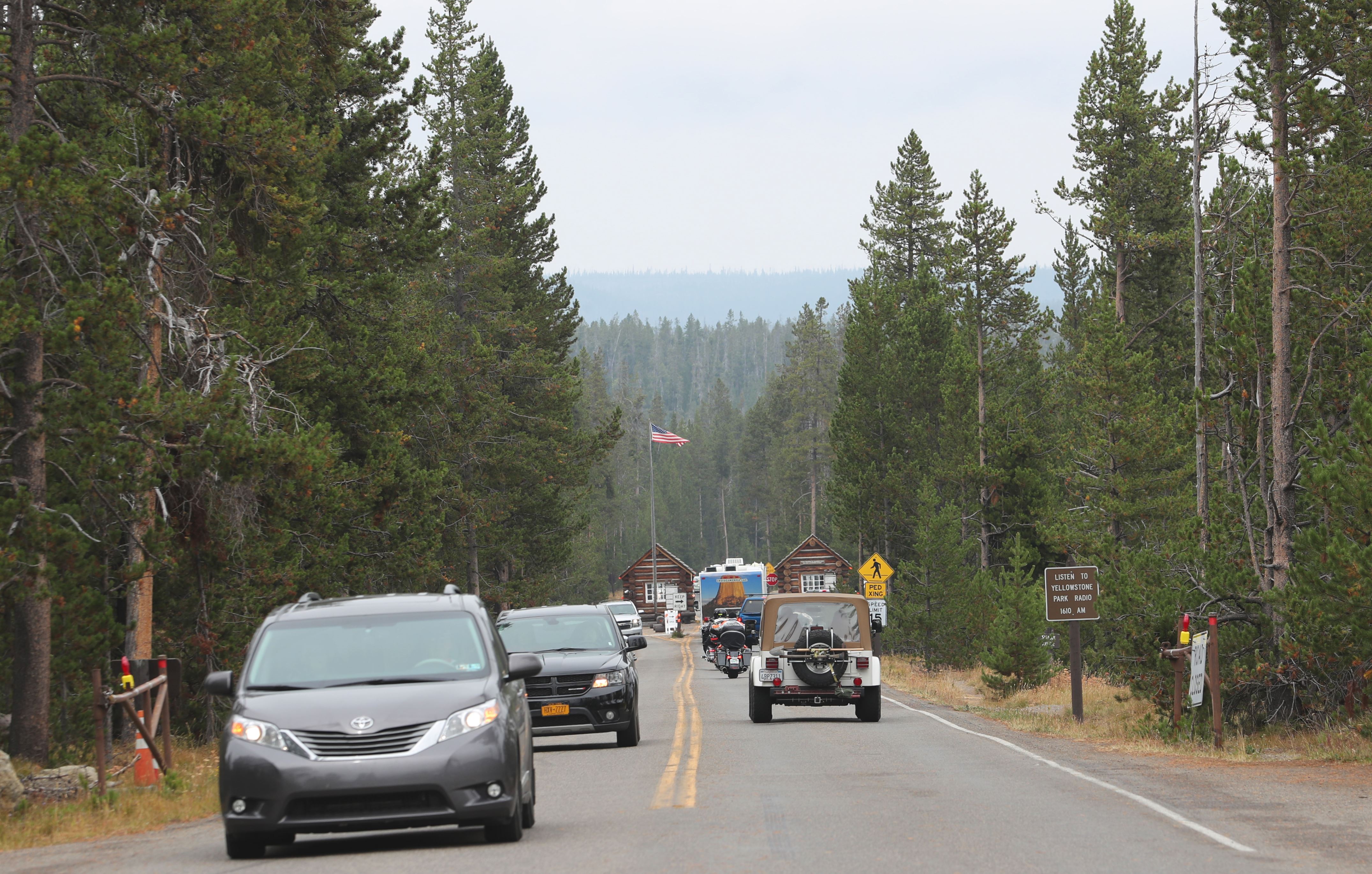 10 do's and don'ts when traveling this Christmas
Packing your bags for holiday travel? Whether you're going by plane, train, automobile or Santa's sleigh, knowing these basic do's and don'ts when traveling this Christmas can make your journey a whole lot smoother.
Do: Put your best smile forward
Passengers aren't the only ones to get stressed out during the busy holiday travel season. Opening any interaction with a customer service agent with a smile—no matter how high-pressure the setting—can go a long way toward getting you that window seat or turning a blind eye to a few extra pounds in your baggage.
Do: Consider layovers in warm weather destinations
When booking holiday flights, if you must have a stopover or layover, it's always better to opt to fly through a city with warm weather versus cold (choose Dallas or Houston over Philadelphia or Denver, for example). Choosing layovers at airports that don't typically see snow or freezing conditions is a good way to minimize potential delays and flight cancellations due to winter weather.
Do: Keep your batteries and devices charged
Finding an available airport outlet or charging station to power up your devices can be a challenge at any time of the year. And when flights are cancelled, you'll quickly drain your battery calling the airlines and family to make new plans. Avoid the stress of running out of juice by bringing along portable battery chargers with multiple USB outlets.
Do: Consider alternative dates
Being flexible is key to getting the best deals on holiday travel. If you can stand missing out on a bit of the fun in the name of saving money, look into booking flights on Christmas Eve and Christmas Day or New Year's Eve, when substantial savings can be had.
Do: Consider alternate airports
For many reasons, choosing to fly in and out of a smaller airport over a major hub can take much of the stress out of Christmas travel. Security lines are bound to be shorter, for starters, not to mention the lines for re-booking should your flights get cancelled or delayed. Additionally, you'll find that parking and car rentals can also be less expensive at smaller airports versus the major ones.
Do: Allow yourself plenty of time
Giving yourself extra time to check in, go through security lines and get to your gate will have you feeling relatively relaxed during holiday travel, even if there is stress all around you. So do plan to arrive a solid two hours ahead of time at the airport. And when booking flights with layovers, allow for at least one hour—preferably a bit more—to ensure you're not sprinting (and stressing) to make your connection.
Do: Ship gifts to your destination ahead of time
Holiday shopping is stressful enough, so do your best not to lug too many presents along with you for the travels. Plan to ship Christmas presents to your destination, or order items online to arrive directly where you're going and leave the wrapping for later (or pay to have them gift-wrapped for you).
Do: Choose nonstop flights whenever possible
It's tempting to save a few bucks by opting for flights with one (or multiple) layovers. But this is where you can get into real trouble with flight delays and cancellations over the busy holiday season. It's worth spending a bit more for nonstop flights to lessen the margin of error.
Do: Search for package deals online
Think there are no Christmas travel deals to be had? Think again. Your best bet for saving money on hotels and flights is to book them together by searching online booking engines or asking travel agents for package deals that offer all-in-one prices.
Do: Pack snacks
Travel snacks aren't only for kids. Airport food courts get seriously jammed during the holiday travel season, and it's often a challenge to find anything remotely healthy to eat. Avoid paying $2 for a granola bar and $3 for an apple by bringing your own healthy snacks from home, and have an airport picnic while you're waiting for your flight.
Don't: Wrap presents
Wrapping holiday gifts for travel is a rookie mistake, but you'd be surprised how many people still make it. For checked and carry-on bags, you're best off leaving gifts completely unwrapped and out of their boxes. If you must wrap them, opt for a gift bag over traditional wrapping paper so the items can be easily inspected by security.
Don't: Be a Grinch
A bad mood only multiplies the holiday stress, and irritable complaining is a surefire way to get you nowhere when dealing with a holiday travel snafu. So take a few deep breaths and try to have some compassion for your fellow stressed-out travelers, flight attendants and customer service agents. Things can only get better from there.
Don't: Overpack
Avoiding overpacking is always a key travel tip, and all the more so over the busy holiday travel season, when baggage delays and long security lines are all the more likely. Avoid packing bulky extras like diapers and big bottles of shampoo and conditioner that can just as easily be purchased on arrival.
Don't: Forget to book airport parking
If you know you're going to have to leave your car at the airport while traveling for the holidays, it's important to book airport parking as soon as you've booked your flights. On-site lots and the cheaper off-site airport parking areas have a tendency to fill up quickly over Christmas and New Year's. And the last thing you want is to miss your flight because you couldn't find a parking spot.
Don't: Wait till the last minute to book flights
Booking last-minute flights can sometimes save you money. But that almost never applies during the busy holiday travel season, when procrastination is not your friend. At the start of November is when you'll start to see holiday airline tickets increase in price. So hop to it—the sooner you book, the more you are likely to save.
Don't: Forget to gas up
Whether you're just driving to the airport to catch a flight or heading off on an epic holiday road trip on Interstate-95, it's worth planning ahead and making sure your car's gas tank is full before you set off for holiday travel. You won't save time or money, necessarily, but you will save yourself the stress of being caught in holiday traffic or a winter storm with a quickly depleting gas tank.
Don't: Book tours in advance
The holiday travel season comes with a lot of wildcards—weather and family plans, for starters. The less set-in-stone your plans are, the more relaxed things will be. It might be tempting to book sightseeing tours in advance, but if you need to cancel you likely won't be refunded. So unless it's something that's sure to sell out (Nutcracker tickets, for example), just plan to book tours and outings on the day-of to remain as footloose and fancy-free as possible. You might even find that a last-minute booking discount applies!
Don't: Wait until you're at the airport to check in
Airport check-in lines are notoriously long and grumpy during the holiday season. Whenever possible, check in online or opt to tip a few dollars and take advantage of Sky Cap services at the airport instead, so you can just drop your bag and proceed straight to the gate.
Don't: Pack medications in your checked bag
The last thing you want is to find yourself missing an important medication on a day when pharmacies are closed for the holidays. So be sure not to pack your medications in your checked bag, if you can avoid it. Call the airlines ahead of time to double-check quantities and allowances, and plan to bring all prescription pills and syrups with you in your carry-on luggage.
Don't: Forget to check your passport's validity
With all the stress of holiday travel, it can be easy to forget the different requirements of international travel. If you're traveling overseas for Christmas or New Year's, you'll want to make sure your passport is valid for the length of your stay and longer (usually at least three months past your return date). Every country has its own rule about how long passports should be valid for, so don't forget to check on that well in advance,
Source: Read Full Article