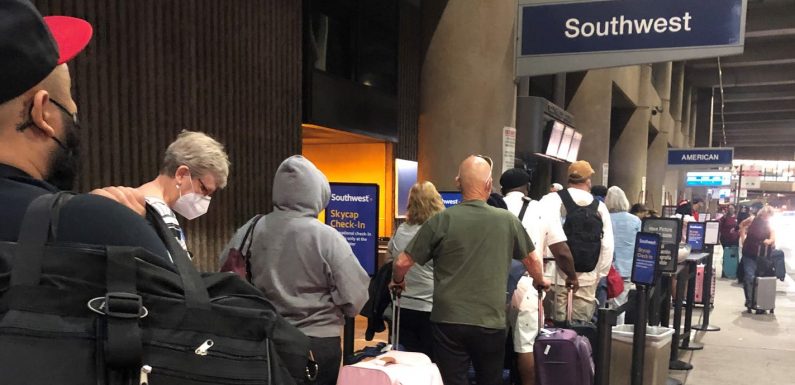 A Southwest Airlines flight attendant delivered good news to passengers boarding the Providence, Rhode Island, to Chicago flight in mid-May.
"We're not going to be completely full on this flight," he said, directing those traveling solo to pick an aisle or window seat. "We're spreading people out so you have a little extra elbow room." 
Don't expect to hear that refrain on summer flights as vacation season kicks off this weekend with Memorial Day getaways. The less-than-full flight was a blast from the pandemic past, when airlines left middle seats open in the name of social distancing and planes had plenty of empty seats.
Travelers flying this summer face a return to semi-normal skies, at least within the U.S., as many cooped-up Americans take their first vacations in more than a year. Airlines say bookings have surged thanks to COVID-19 vaccinations, a reduction in COVID-19 case counts, the lifting of travel restrictions and the reopening of tourist attractions. Some U.S. airports are already back to or are exceeding pre-pandemic passenger traffic levels.
Memorial Day weekend: Here's when NOT to hit the road for a Memorial Day trip
Summer vacation: How lockdowns, quarantines and COVID-19 testing will change summer travel in 2021
"There's been a significant change in just a very short period of time in the number of people who are flying again," Nicholas Calio, CEO of the airline industry trade group Airlines for America said.
Travelers who haven't flown during the pandemic are sure to be rusty. Here's what passengers need to know about flying in summer 2021:
Airports will be crowded this summer
Source: Read Full Article