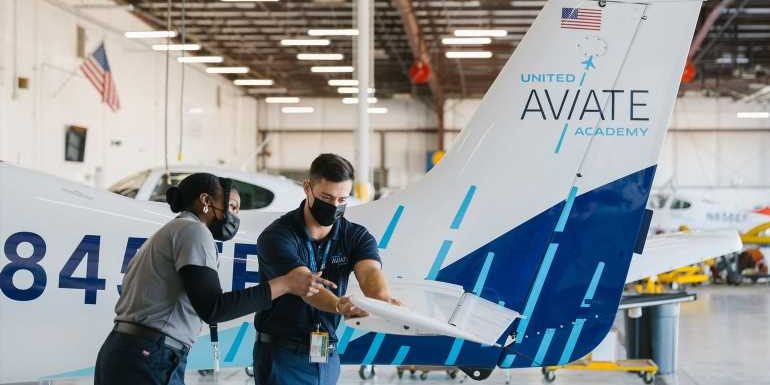 United Airlines has opened Aviate Academy in Phoenix, the first flight-training school to be operated by a mainline U.S. airline. 
Only one other commercial U.S. carrier, regional airline Republic Airways, operates its own flight-training school.
Aviate's first class is 80% women and/or people of color, United said. Last year, United said that half of the 5,000 expected graduates by 2030 will be either women, people of color or both.
United plans to hire a total of 10,000 pilots by the end of the decade.
The opening of Aviate comes as a pilot shortage is constricting U.S. air service, including within the United Express regional network.
United has cut service to 20 U.S. communities in the past few months, chief commercial officer Andrew Nocella said during United's Q4 earnings call. More regional stations will likely be removed from the United network through this year due to the pilot shortage, he added.
Source: Read Full Article