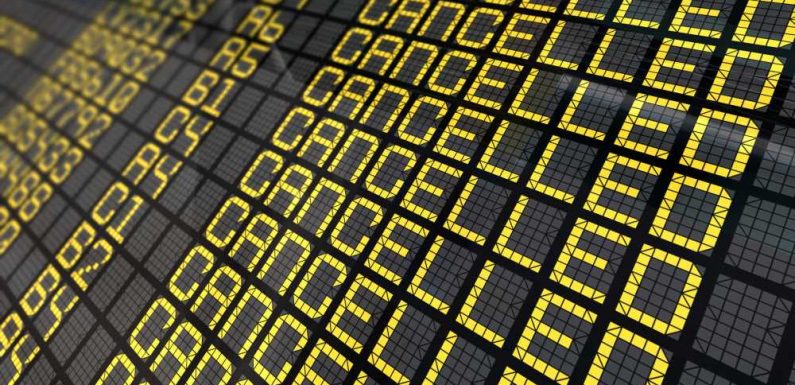 U.S. carriers canceled 2,788 flights over the long Memorial Day weekend, according to FlightAware, with about 5% of scheduled flights canceled on Friday, and 2% each on Saturday, Sunday and Monday. 
Though not nearly as extensive as those experienced during the Christmas and New Year's Day holidays, the cancellations gave the summer travel season a rough start, even though airline executives during recent earnings calls had said that they were ready for the strong demand forecast for the period. Bad weather was the primary reason for the delays, but air traffic control issues and staff shortages due to Covid-19 cases also were to blame.
Delta had the most cancellations of U.S. carriers — 762 flights for the weekend, about 27% of all cancellations, according to FlightAware.
Last Thursday, the airline announced that it would reduce service between July 1 and Aug. 7 by approximately 100 daily departures in markets in the U.S. and Latin America in order to "build additional resilience in our system and improve operational reliability." 
American Airlines during the four-day period canceled 259 flights, while United canceled 152, Southwest Airlines canceled 117 and JetBlue canceled 131, according to FlightAware.
Source: Business Travel News
Source: Read Full Article