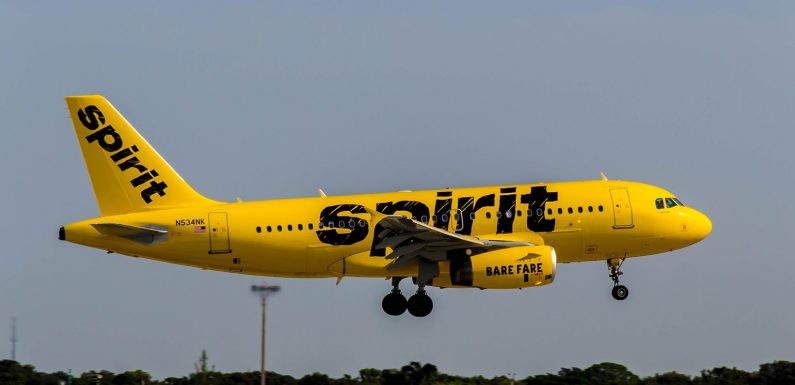 Spirit Airlines canceled 35% of its scheduled flights Monday following cancellations of 19% of its schedule Sunday, according to FlightAware. 
Those cancellations of approximately 440 flights have been accompanied by 500 delays over the past two days. 
In a statement, the carrier attributed the disruptions "to a series of weather and operational challenges."
Related: Congress to airlines: Why are airline cancellations and delays spiking?
"We understand how frustrating it is for our guests when plans change unexpectedly, and we're working to find solutions," Spirit said. The carrier asked customers to monitor their emails and flight status before going to the airport. 
Spirit spokesman Erik Hofmeyer said the airline has encountered the same mixture of operational challenges that has plagued other carriers, including Southwest and American, as they've ramped up service over the summer. 
Though Hofmeyer didn't specify staffing as a problem, other airlines, including American and Delta, have publicly cited staffing shortages as the cause of problems ranging from cancellations to long call center hold times this summer. 
Like Spirit, American canceled a large number of flights on Sunday and Monday, with most of the cancellations coming in Dallas, where heavy rain fell on Sunday leading to an early Monday FAA ground stop. 
American had canceled 454 flights by 4:50 p.m. Eastern Time Monday, including 355 in Dallas. On Sunday, the carrier canceled 283 flights, or 9% of its schedule, according to FlightAware.
Source: Read Full Article