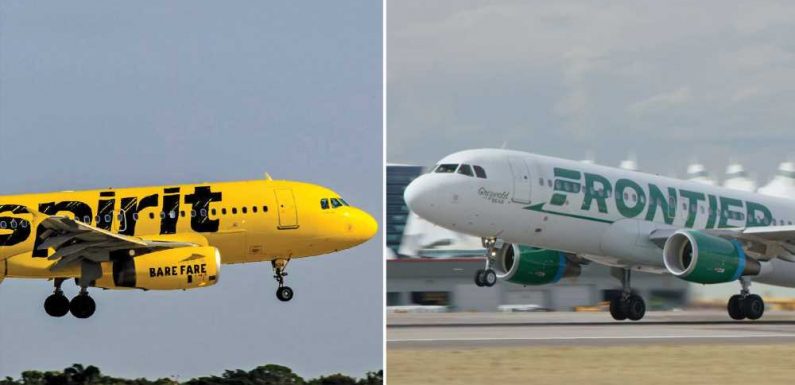 Spirit and Frontier have canceled their merger agreement, as the deal failed to gain the support of Spirit's shareholders.
The move, announced by Spirit Airlines at a special shareholders meeting on Wednesday, came as Spirit aborted the proxy vote that had been in progress, which asked the company's investors to approve a merger with Frontier Airlines. 
The failure of the merger came after a concerted effort by JetBlue to persuade Spirit investors to reject the deal with Frontier. It also came after four delays of the vote since early June.
Spirit management and its board of directors backed the merger proposal throughout the process. Now, their defeat leaves the future of airline unclear. 
"While we are disappointed that we had to terminate our proposed merger with Frontier, we are proud of the dedicated work of our team members on the transaction over the past many months," said Spirit CEO Ted Christie. "Moving forward, the Spirit board of directors will continue our ongoing discussions with JetBlue as we pursue the best path forward for Spirit and our stockholders." 
Thus far, Spirit and JetBlue haven't reached a merger agreement of their own, despite a succession of offers by JetBlue over the spring and summer. JetBlue's most recent purchase offer for Spirit was $33.50 in cash per Spirit share, along with a $400 million breakup fee if the merger were to be blocked on antitrust grounds by the Justice Department. 
Spirit's management has consistently said that it believes regulatory denial is likely in light of the Justice Department's lawsuit aimed at breaking up JetBlue and American Airlines' Northeast Alliance in New York and Boston. 
The management team has further argued that while a Spirit-Frontier merger would have brought two ultralow-cost carriers together, a JetBlue purchase of Spirit would diminish the U.S. presence of ultralow-cost carriers — a risk to competition that would cause antitrust regulators to look askance. 
Still, Bloomberg Intelligence aviation industry analyst George Ferguson said Spirit's management will now have little choice but to work toward a deal with JetBlue. 
"It's hard to imagine management working against the will of the shareholders," he said. 
Spirit and Frontier entered into their merger agreement on Feb. 7. The carriers pushed the proposal as consumer-friendly, saying that as a combined budget airline, they'd be the fifth-largest U.S. carrier, offering more than 1,000 flights per day. That scale, they said, would enable the combined airline to more effectively compete against the higher-cost major airlines. The merger, the carriers said, would also unlock $500 million in annual operating cost efficiencies.
JetBlue made its first competing bid on April 5, saying that a Spirit purchase would be a game-changer in JetBlue's ambition to broaden from an East Coast-centric airline to one that operates on a national scale.
Such a merger, which would also create the fifth-largest U.S. airline, would be more logistically challenging than a Frontier-Spirit combination, due to the sharply different business models of JetBlue and Spirit.
Notably, Spirit and Frontier planes are laid out in similarly dense configurations while JetBlue offers more economy cabin legroom than mainline U.S. competitors.
Ultimately, however, Spirit investors concluded that Frontier's offer wasn't rich enough. While JetBlue was offering $33.50 per share, Frontier's combined cash-and-stock offer was worth approximately $25 per share at the start of Wednesday's trading day. 
"While we are disappointed that Spirit Airlines shareholders failed to recognize the value and consumer potential inherent in our proposed combination, the Frontier board took a disciplined approach throughout the course of its negotiations with Spirit," said Bill Franke, Frontier's board director and managing director of the airline's largest shareholder, Indigo Partners. 
"We were focused on offering the appropriate value for Spirit, while prioritizing consumers and the best interests of Frontier, our employees and shareholders. As we enter our next chapter, Frontier remains well-positioned to deliver significant value to our shareholders as we serve the growing demand for affordable air travel."
Source: Read Full Article