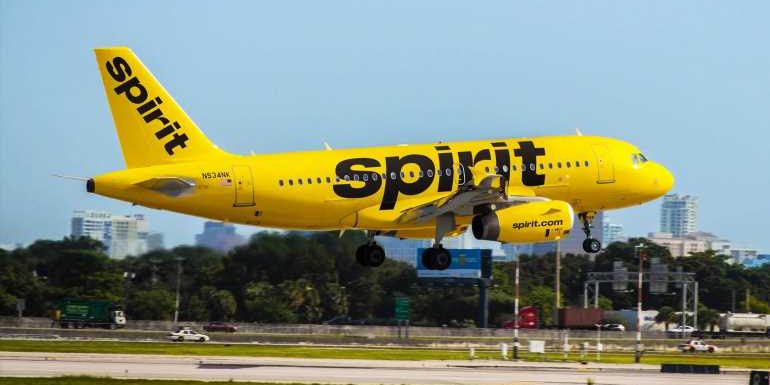 Spirit and JetBlue are ratcheting up the rhetoric as the Spirit shareholder vote on the proposed merger with Frontier approaches on June 10. 
On Thursday, the Spirit board weighed in officially for the first time on the hostile takeover offer of $30 per share that JetBlue put forward to Spirit shareholders on Monday. Calling the takeover bid "a cynical attempt to disrupt Spirit's merger with Frontier, which JetBlue views as a competitive threat," the Spirit board also questioned whether JetBlue even has a legitimate interest in Spirit. 
"Spirit and JetBlue's CEOs know each other well and Spirit and JetBlue speak regularly on general industry matters, especially recently as both carriers were managing through the pandemic, but JetBlue has never indicated any interest in a combination with Spirit," read the statement. "Moreover, Spirit's former CEO sits on the board of JetBlue. JetBlue's familiarity with Spirit would have made it easy for it to initiate engagement regarding a combination at any time." 
Ben Baldanza, a former Spirit CEO, is on the JetBlue board. 
The Spirit board also called the takeover bid "an attempt to distract from the fact that JetBlue's own business is in disarray."
JetBlue offered $33 per Spirit share when it proposed a merger on April 5. But the Spirit board rejected that offer early this month, saying that the risk was too high that antitrust regulators at the Justice Department would block such a merger. The DOJ is currently suing JetBlue in an effort to break up its Northeast Alliance with American Airlines.
The Spirit board has instead continued forward with the merger agreement it entered into with fellow ultralow-cost carrier Frontier in February. Under the terms of that deal, Spirit investors would receive 1.9126 shares of Frontier stock, plus $2.13 for each of their Spirit shares. Frontier stock was trading slightly below $10 Thursday morning. 
JetBlue, which is urging Spirit shareholders to reject the Frontier merger, responded to Spirit's Thursday statement with strong words of its own. 
"It's no surprise that Spirit shareholders are getting more of the same from the Spirit board," the carrier said. "The Spirit board, driven by serious conflicts of interest, continues to ignore the best interests of its shareholders by distorting the facts to distract from their flawed process and protect their inferior deal with Frontier."
JetBlue said it would continue to make its case to Spirit shareholders.
"We believe that the Spirit shareholders will make their views known by voting against the Frontier offer and tendering their shares into our offer," the company said. 
Frontier CEO Barry Biffle also put a statement out Thursday morning, echoing the position taken by the Spirit board. 
"We continue to believe that JetBlue is worried about increased competition and put forward a proposal for a transaction that, simply put, can't be completed," Biffle said. "We remain focused on moving forward with Spirit to drive competition and deliver enhanced value to all of our stakeholders."
Source: Read Full Article