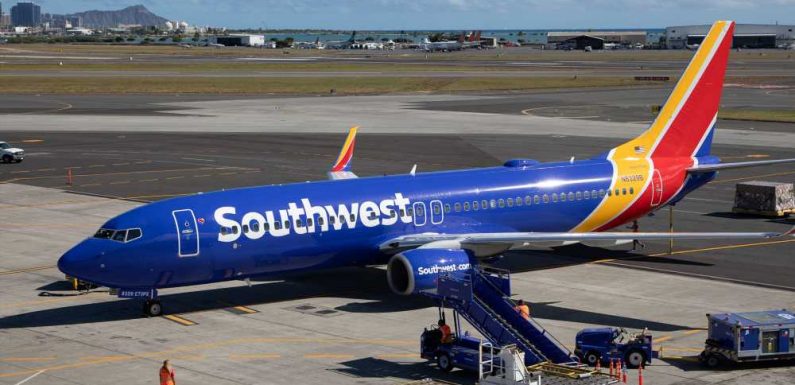 Southwest Airlines CEO Bob Jordan said that the airline's new policy of never-expiring flight credits will result in a one-time revenue hit of between $250 million and $300 million in the third quarter.
But, speaking during the airline's Q2 earnings call, Jordan also said it was "the right thing to do" and that the new policy would also bring financial benefit.
"I'm absolutely confident it's going to win more customers and improve customer loyalty and retention," Jordan said. "It's going to be not just a customer positive, it will be a financial and shareholder positive, as well."
CFO Tammy Romo said revenue from expired flight credits is a small percentage of overall revenue, and that the effect of the new policy would be immaterial beyond Q3. Southwest is taking a one-time revenue hit of up to $300 million because a high number of credits were set to expire in September, she explained.
Romo noted that the pandemic caused an extremely high number of cancellations, especially early in the pandemic in 2020. "We have had more outstanding credits than normal," she said.
Still, Southwest could pocket the "breakage revenue," but Jordan sees more value in the new policy.
"It fits terrifically with our brand," he said, adding that combining never-expiring credits with free checked bags, no change fees and no expiring loyalty points is a "powerful low-fare brand combo that's about winning more customers."
A strong second quarter for Southwest
Southwest turned in a very strong second quarter, setting a quarterly record for operating revenue at $6.7 billion, a 13.9% percent increase from the same period in 2019. The airline's net income was $760 million.
Many more business travelers were flying in Q2. Southwest said managed business travel in March was down 36% from 2019; in June, it was down just 19%.
Meanwhile, the demand for leisure travel was extraordinarily high, especially in June, Southwest said, enabling the airline to set a record for operating revenue.
The performance late in the quarter was in stark contrast to January and February, when air travel took a big hit from omicron.
"What a difference a quarter can make," Jordan said.
Source: Read Full Article