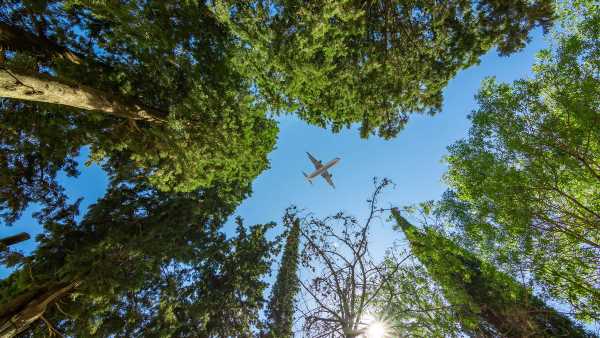 An independent report calls for the tourism and transportation sector to make policy and investment shifts that refocus growth in areas most ready to decarbonize. 
The report, published by the Travel Foundation with support from varied travel organizations, also urges the industry to take full account of its greenhouse gas emissions. 
The Envisioning Tourism in 2030 & Beyond report suggests more governments include international aviation emissions in their Paris Agreement plans; tourist boards and travel companies target more short-haul customers and bring net-zero products to market; investment in greener forms of transportation, plus travel industry adoption and promotion of greener transportation; less reliance on offsetting and more focus on decarbonization; and slowing the expected growth in aviation, with limits on long-haul flights.
The researchers urge a shift in tourism so that future growth is in areas most ready to decarbonize. Such growth would include people traveling shorter distances and using more rail, electric car, coach and ferry options instead of flying. Those who travel long-haul might take fewer long-distance trips and stay longer and in energy-efficient accommodations. 
The report says that without limits on flights, emissions from the longest-haul routes will quadruple by 2050, accounting for 41% of tourism's total emissions yet only 4% of trips.
Chief among the recommendations is including all emissions in decarbonization efforts: With few exceptions, the report says, international aviation emissions are not included in Paris Agreement commitments, "which distorts decision-making and disincentivizes investment in the most effective solutions." 
Many leaders in tourism endorsed the report, including the undersecretary of tourism for Chile and representatives of Expedia, Intrepid Travel and Iberostar. 
"The report challenges all tour operators to move faster on decarbonizing our businesses," said Susanne Etti, global environmental impact manager of Intrepid Travel. "Decarbonizing our supply chain relies on different players, including governments, prioritizing the phasing out of fossil fuels in favor of clean technologies. This is not going to be easy and no business can act alone."
The report was published in partnership with the Centre of Expertise in Leisure, Tourism and Hospitality, Breda University of Applied Sciences, the European Tourism Futures Institute and the Netherlands Board of Tourism and Conventions. 
The aim of the report is to provide signatories of the global initiative, the Glasgow Declaration on Climate Action in Tourism, with a positive vision of tourism which achieves net zero by 2050. Click to read the report and the full range of industry comments and perspectives. 
Source: Read Full Article