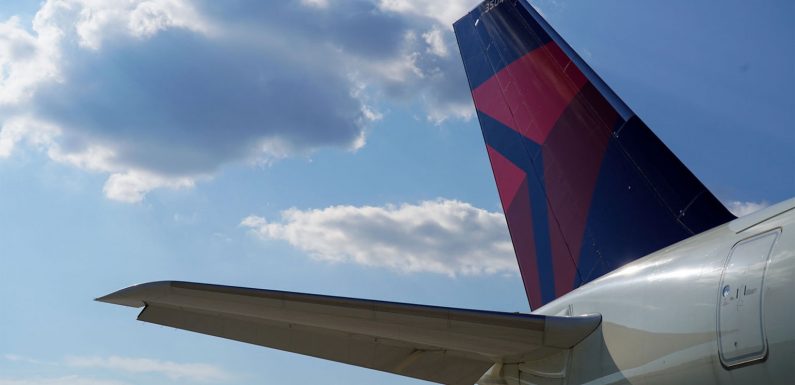 Delta Air Lines has entered into an agreement to purchase 75 million gallons of sustainable aviation fuel (SAF) annually from Colorado-based producer Gevo, with deliveries expected to begin in 2026. 
Separately, the Oneworld alliance, which includes American Airlines and Alaska Airlines, has entered a five-year agreement to purchase up to 200 million gallons of SAF annually from Gevo, with deliveries expected to begin in 2027 and last for five years. 
Gevo plans to produce its SAF using ethanol processed from inedible corn products. The SAF is to be produced at three Midwest facilities.
Oneworld members Alaska, American, British Airways, Finnair, Japan Airlines and Qatar Airways plan to use the fuel for operations out of Los Angeles, San Francisco, San Diego and San Jose. 
Related: UN group issues guidelines for sustainable aviation fuel
The deal is the second major SAF commitment made by Oneworld in recent months. In November, Oneworld carriers announced a joint commitment to purchase more than 350 gallons of SAF from California-based Aemetis for use in San Francisco. 
SAF is estimated to emit 80% less greenhouse gas than conventional kerosene-based jet fuel. 
Delta hopes the Gevo deal will play a role in its goal of fueling 10% of its operations with SAF by 2030. To accomplish the goal, Delta will need to secure 400 million gallons of SAF per year. 
Though SAF is already in use on commercial flights, production remains tiny relative to airlines' total fuel use. Carriers hope that offload commitments, coupled with federal support of SAF development, will speed the ramp-up of SAF production. Airlines globally have committed to reaching net-zero emissions by 2050, with widescale SAF adoption being the key strategic component of meeting that target.
Opinion: Airlines can't hit net zero goal on their own
Delta's new SAF announcement was the second sustainability related measure announced by the carrier in the past week. On March 17, Delta revealed that it will be the first U.S.-based airline to collaborate with Airbus on the research and development of hydrogen-powered aircraft.
Delta and Airbus will jointly explore the technical and economic viability of hydrogen-fueled aircraft, including evaluating how such planes could be introduced into Delta's fleet and operations.
The two aviation industry giants will also jointly assess the infrastructure that would be needed to develop green hydrogen, bring it to scale and implement it at airports.
Airbus plans to test a hydrogen-powered combustion engine by the middle of this decade. 
Source: Read Full Article