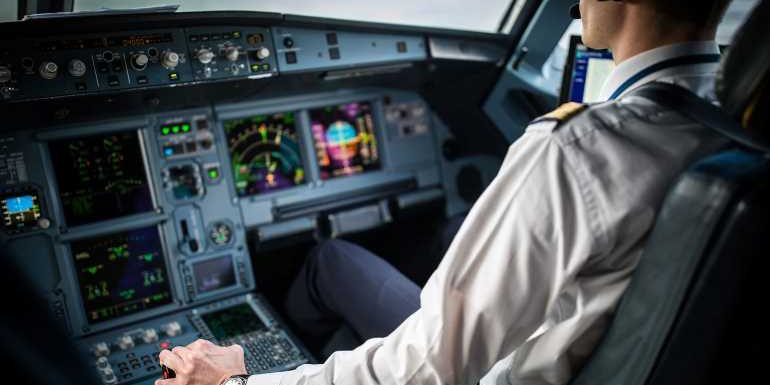 Republic Airways' effort to expedite pilot training has run into opposition.
The regional airline wants trainees who attend its Lift Academy pilot-training school to be eligible to fly for Republic after 750 hours in the cockpit — half of the current requirement of 1,500 hours. Republic requested an exemption from the Department of Transportation a month ago.
The Flight 3407 Families lobbying group is pushing back. The group was founded by the families of those who died in the 2009 Colgan Air crash.
Flight 3407, operating as Continental Express, crashed near Buffalo, N.Y., in 2009, killing all 49 passengers and crew as well as one person on the ground. Families of the victims were instrumental in persuading Congress to increase the minimum number of flight hours to co-pilot a commercial airliner from 250 to 1,500 hours. 
Related: Key lawmaker stands behind 1,500-hour rule
In a statement, Flight 3407 Families called on acting FAA administrator Billy Nolen to reject Republic's request "in the strongest and swiftest manner possible."
In its application, Republic argued that the rigorous curriculum and structure of its proposed training program would exceed the safety standards of military training. 
Sully Sullenberger, the captain who famously guided U.S. Airways Flight 1549 to safety on the Hudson River in 2009, sharply disputed that contention in a statement released by Flight 3407 Families. 
"This latest attempt to water down pilot experience standards asks the FAA to waive the rules to allow airlines to use pilots with only a fraction of the required experience by giving them the same credit for experience that pilots trained by the U.S. military have," Sullenberger said. "Let me be clear: there is no civilian flight training equal to the screening, comprehensiveness, rigor, discipline or culture of excellence of U.S. military flight training. None."
No U.S. commercial flight has crashed since the 1,500-hour rule went into effect in 2013. However, each of the Colgan pilots had more than 1,500 hours of flight time. 
The Republic application coincides with an acute U.S. pilot shortage, which has led to rapid turnover at regional airlines as pilots are hired away by higher-paying mainline carriers. The shortage has also caused American, Delta and United to pull back on regional routes.
Republic operates regional flights for American Eagle, Delta Connection and United Express.
Source: Read Full Article