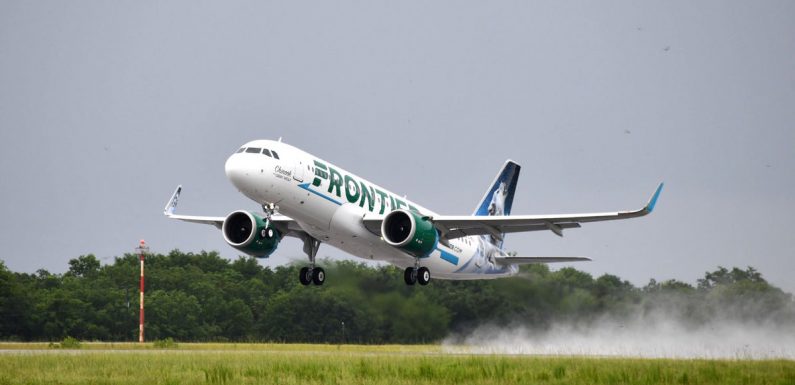 Budget carrier Frontier Airlines released details about its annual pass on Wednesday, and set a first-come, first-serve introductory price of $599 for Nov. 16 and 17. Frontier isn't saying what the price will be after the introductory period.
The GoWild! Pass is on sale now for travel starting May 2 and is valid for a 12-month period. Passholders have access to unlimited flights between Frontier's U.S. destinations, including Puerto Rico — with restrictions. 
Passholders pay a token fare of one penny when they book, but they also must pay applicable taxes, fees and charges. They also must pay for ancillary products such as checked and carry-on bags and seat assignments.
Flights must be booked at FlyFrontier.com. There will be blackout dates; Frontier says flights will be available to passholders 300-plus days in the year. Flights and seats are subject to availability; last seat availability is not guaranteed.
Passholders cannot earn miles on their flying, but travel qualifies as activity and will extend miles expiration.
The GoWild! Pass is non-transferable. Frontier said the pass will automatically renew for another one-year term unless the buyer cancels.
Source: Read Full Article