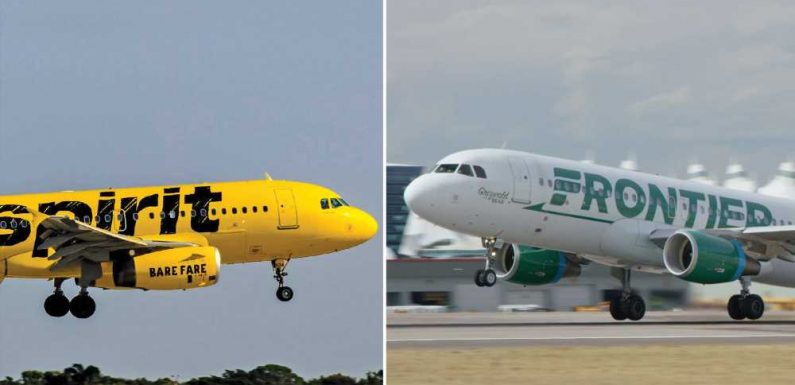 Frontier Airlines on Friday increased its offer to buy Spirit Airlines.
Frontier added $2 per share to its previous offer, boosting it to $4.13 in cash plus 1.9126 Frontier shares for each Spirit share.
The airline also added a larger breakup fee if antitrust officials at the Justice Department reject the merger. Frontier raised its breakup fee from $250 million to $350 million, matching JetBlue's breakup fee in its most recent offer for Spirit.
Spirit's board of directors is recommending that shareholders approve the improved Frontier offer at a meeting to vote on the Frontier-Spirit merger on June 30. 
Commenting on Frontier's sweetened offer, JetBlue said "We continue to believe JetBlue's proposal is decisively superior to the Frontier transaction, even considering its revised terms, and it continues to offer Spirit shareholders significantly more value, more cash, more certainty, and more regulatory protections."
On Monday, JetBlue raised its all-cash offer to $33.50 per share, or more than $3.6 billion. At Friday's closing prices, the Frontier deal would be valued at about $2.7 billion.
Source: Read Full Article