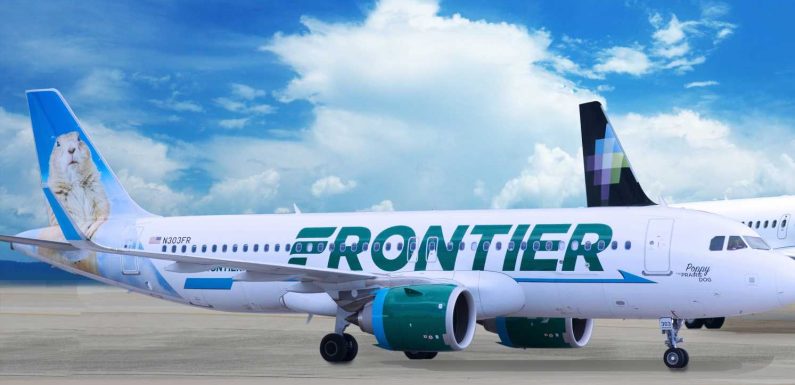 Jewish groups are accusing Frontier Airlines of anti-Semitism after the carrier canceled a Sunday flight from Miami to New York over a clash with a group of Hasidic Jewish travelers related to mask compliance.  
The Orthodox Jewish Public Affairs Council has accused the Frontier cabin crew of "bigoted behavior." But the airline says the passengers were deplaned because of a "continued refusal to comply with the federal mask mandate."
The OJPAC, which shared video of the incident on Twitter, said that the dispute arose because cabin crew ordered a Hasidic Jewish couple to deplane because their 18-month-old child didn't have a mask. Children under 2 are exempt from the federal transportation mask mandate.
The group also accused cabin crew of applauding, exchanging high-fives and congratulating one another as the passengers left the plane. OJPAC added that an Orthodox Jewish person defended the couple, and their extended family – who were masked – began leaving the plane, "at which point Frontier ordered everyone off the plane."
Source: Read Full Article