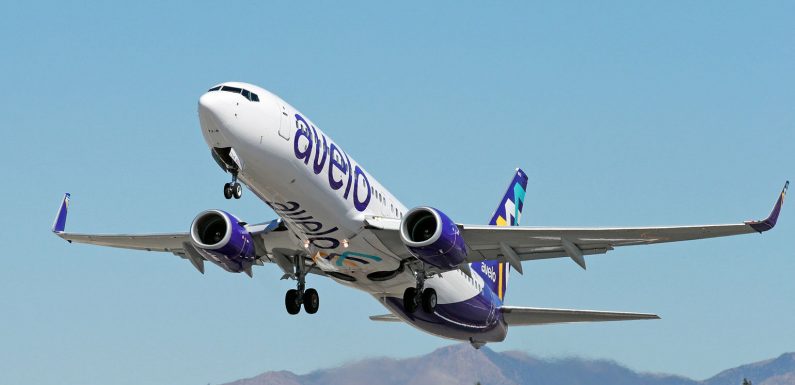 Discount airline Avelo will make Orlando its newest base.
The carrier, which currently serves Orlando daily from its Northeast base of New Haven, Conn., will launch Orlando service from Charleston, S.C.; Baltimore; and Wilmington, N.C. this summer.
Avelo said it expects to serve at least 10 destinations from Orlando by the end of the year. It will also beef up the New Haven-Orlando route, expanding to 19 weekly frequencies on June 16. 
Along with New Haven, Avelo currently operates a base in Burbank, Calif. 
The carrier said it will operate the Baltimore-Orlando route five times per week on a seasonal basis. Service begins June 30 and ends Sept. 6. 
Avelo will fly Orlando-Wilmington three times per week, beginning July 1. Thrice-weekly Orlando-Charleston service begins June 30. Avelo has announced that route just two days after start-up discount airline Breeze said it would begin flying Orlando-Charleston daily beginning June 23. With 19 operating or announced routes from the airport, Charleston is Breeze's largest operational base. 
Avelo began operations on April 29, 2021. It serves 27 U.S. destinations with a fleet of Boeing 737 aircraft.
Source: Read Full Article