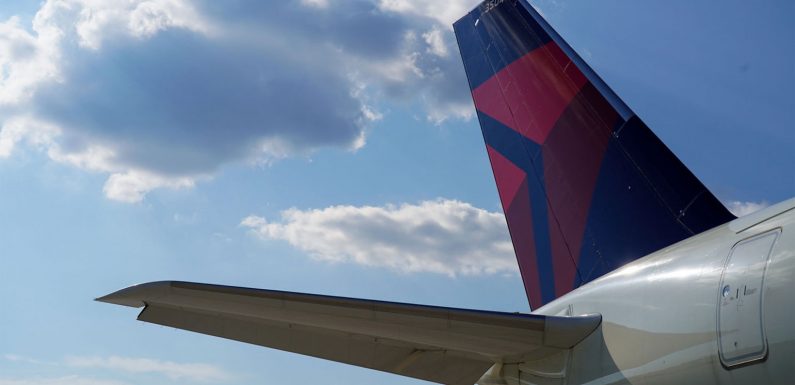 Delta expects that the Biden administration will soon drop the pre-departure Covid testing requirement for flyers entering the U.S. 
"Hopefully that gets rolled back in the next few weeks. We are hearing good things from Washington," Delta president Glen Hauenstein told analysts during the company's first-quarter earnings call on Wednesday. 
His assertion was later backed by Delta chief legal officer Peter Carter, who said the airline is in regular touch with the administration. 
"We are getting a strong indication that pre-departure testing will be phased out in the near future, which is quite encouraging," Carter said. 
Related: Airlines call for immediate end of Covid testing and mask mandates
The U.S. travel industry, including airlines, have been calling for the testing requirement to be eliminated. Industry advocates argue that the requirement no longer serves a meaningful public health purpose, but it does place the U.S. at a disadvantage in generating visitor traffic compared to countries such as the U.K. and Canada, which have eliminated pre-entry testing. 
Hauenstein also said that the requirement continues to impact international travel demand among U.S. residents, with some worrying about the potential of getting stuck abroad if they test positive for the virus. 
Hauenstein said he believes the elimination of the requirement is one of the final barriers for Delta in terms of putting the pandemic in its rear view. Other remaining hurdles include continued entry prohibitions in place in Japan and China. 
Delta took off after omicron receded
Delta presented a bullish report on its Q1 results and a confident forecast for the second quarter.
The carrier sustained a Q1 net loss of $940 million. But as the Covid-19 omicron wave subsided, the carrier's fortunes turned sharply from President's Day forward.
In March, Delta enjoyed a 10% operating profit while recording more total revenue per available seat mile (TRASM) than it did in 2019 for the first time since the pandemic began.
March also brought Delta records in terms of monthly direct sales, monthly cargo revenue and monthly co-branded credit card expenditures. 
For the first quarter, the carrier recorded revenue of $9.35 billion, down 25% from 2019 on flying capacity that was 17% down from 2019. That revenue figure beat analyst expectations by $360 million, according to the investment website Seeking Alpha. 
Impacted by surging fuel prices and rising labor costs, Delta's operating expenses during the March quarter were $10.13 billion, up 7% from 2019. 
For the second quarter, Delta projects an operating profit margin of 12% to 14%. That's just four percentage points behind the June 2019 quarter, noted CEO Ed Bastian, even though fuel prices are up precipitously and the carrier only expects to fly 84% of 2019 capacity.
Delta projects second-quarter revenue will be 93% to 97% of the 2019 level. 
Despite strong demand, the airline is planning little to no capacity growth in the second quarter on a relative basis to 2019. That conservative approach, at least in part, is geared toward avoiding the flight cancellations and spate of late arrivals  that have plagued other airlines, most recently Alaska, JetBlue and Spirit. 
"The priority is to operate reliably and the other priority is to not get ahead of demand," Hauenstein said.
Source: Read Full Article