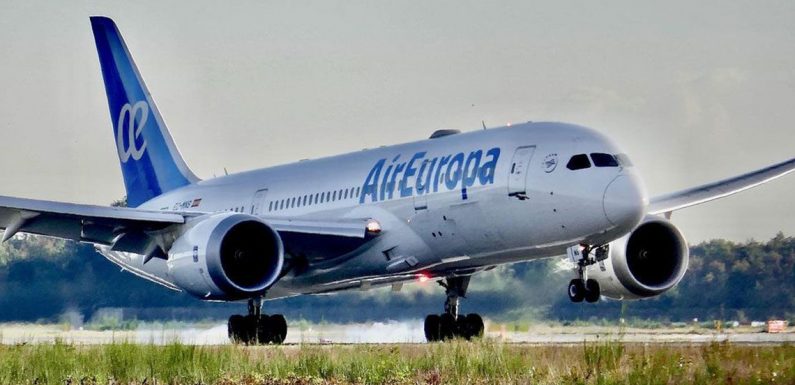 International Airline Group (IAG) has taken a 20% equity position in Spanish carrier Air Europa.
IAG, owner of British Airways, Iberia, Vueling, Aer Lingus and Level, had loaned Air Europa parent Globalia 100 million pounds in March. The airline company took the stake in Air Europa by exercising its right on Tuesday to convert that loan into equity. 
Between 2019 and late last year, IAG pursued an acquisition of Air Europa with the aim of turning Madrid into a global aviation hub to rival Amsterdam, Frankfurt, Heathrow and Paris Charles de Gaulle. Madrid is the hub of both Iberia and Air Europa. 
The proposed purchase fell through in December amid scrutiny from European Commission regulators that it would reduce competition on Spanish domestic and international routes.
Source: Read Full Article