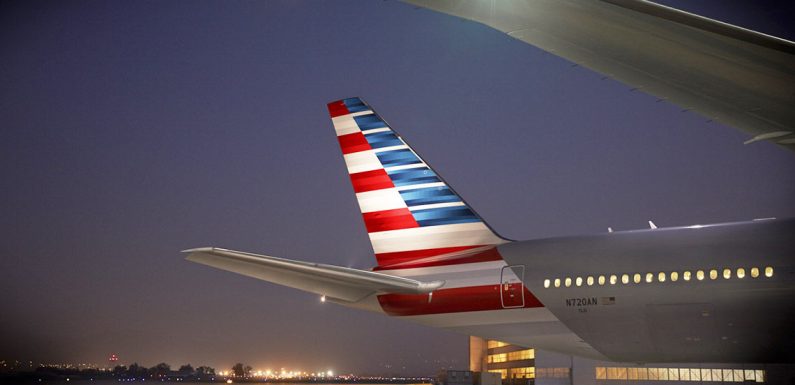 American Airlines recorded the highest quarterly revenue in its history during the second quarter, propelling the carrier to a return to profitability for the first time since the start of the pandemic.
"Travel is coming back in record numbers, which is fantastic," CEO Robert Isom said during American's Q2 earnings call. 
Related: Delta CEO apologizes for Q2 operational difficulties
For the quarter, American took in $13.4 billion, up 12.2% from same period in 2019 despite flying 8.5% less capacity. Record revenue was driven by soaring airfares and, said company executives, by the fact that American flew 25% more flights than any other U.S. airline while filling 87% of available seats. 
The company reported net income for the quarter of $476 million. 
However, soaring revenues were accompanied by ballooning expenses, most notably a 13% year-over-year increase in wages and fuel prices that more than doubled over the past year to $4.03 per gallon. Total operating expenses for the quarter of $12.4 billion left American with a relatively lean pre-tax profit margin of 4.5% as the carrier's costs were 25.5% higher per seat mile flown than during the spring quarter of 2019. 
The pilot shortage and profit margins
While American predicts that revenue will remain 10% to 12% ahead of 2019 for the third quarter, improving that margin is likely to be trickier. The airline expects a third-quarter operating margin of just 2% to 4%, as the regional airline pilot shortage, as well as aircraft delivery delays and airport staffing issues (especially in Europe) hold flying levels down. 
Systemic constraints, most notably the pilot shortage, caused American to ground 100 regional jets during the second quarter and to reduce utilization of its mainline jets as well. That lower mainline utilization was the equivalent of grounding 45 planes., said CFO Derek Kerr. 
Isom said that the carrier hopes to have its mainline fleet fully utilized by the end of next year, but hiring enough pilots to re-engage the full regional fleet could take two to three years. 
Company executives stressed the importance that regional flying has on American's bottom line, saying that by offering more regional connectivity than Delta and United, American is also able to generate revenue premiums out of those small markets. Restoring the airline's full regional fleet will be key to increasing profit margins. 
"The regional network to American Airlines is incredibly important." Isom said. 
Looking broadly at American's domestic flying recovery, the carrier said that domestic revenue for the second quarter exceeded 2019 by 16%, with leisure revenue up 21% and domestic business revenue up 10%. 
American chief commercial officer Vasu Raja explained that while managed corporate business travel revenue was 75% of the 2019 level, unmanaged business travel revenue is up 25% from pre-pandemic. 
American stock was down nearly 8% in late-morning trading as investors appeared concerned about ongoing capacity constraints.
Source: Read Full Article