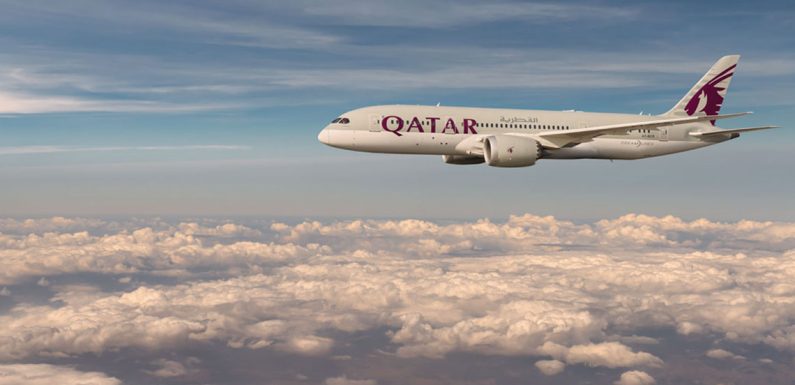 Alaska Airlines and Qatar Airways have reached a codeshare agreement that in the near term expands Qatar's reach in North America and ultimately will expand Alaska's international reach.
The agreement lets Qatar passengers connect on more than 150 of Alaska's routes, including Las Vegas, San Diego, Phoenix, Salt Lake City, Denver, San Jose, Anchorage, Vancouver and Portland, Ore., from Alaska's hubs in Seattle, San Francisco and Los Angeles. In a later phase, Alaska passengers will be able to connect on all Qatar flights to Doha and onward on Qatar's global connections from the Doha hub.
Alaska and Qatar late last year announced a partnership through which their respective loyalty program members could earn miles on the other carrier's flights, in conjunction with Qatar's announcement that it was adding service to Seattle. That expanded to include elite benefits reciprocity when Alaska officially joined Oneworld earlier this year.
Alaska Airlines also confirmed this week that it would end on Oct. 6 service between Los Angeles and New York's John F. Kennedy International Airport. The route, which Alaska inherited when it acquired Virgin America, has become increasingly competitive in terms of premium-class offerings, particularly as competitors have added more lie-flat seat options on the route. Alaska will use those JFK slots to add frequencies to other West Coast destinations.
Source: Business Travel News
Source: Read Full Article