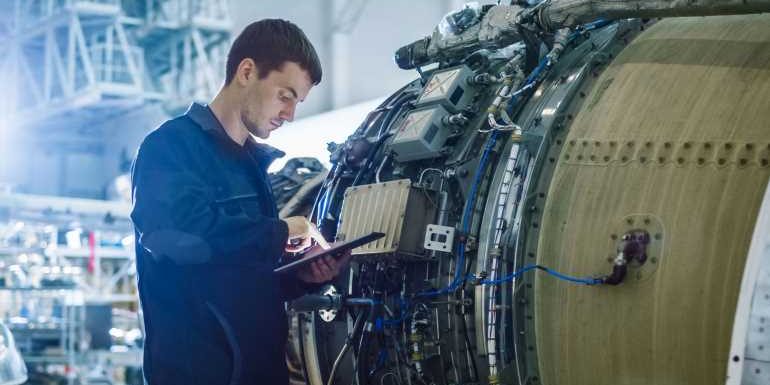 Concerns over pilot shortages. Cancellations due to Covid. New 5G transmissions. Now there's another challenge that could force more headaches for aviation: A shortage of maintenance workers, which has repair shops struggling to fill open positions. 
"If we don't have enough technicians, you are going to see delays, cancellations, potentially fewer aircraft in operation," said Christian Klein, vice president of operations for the Aeronautical Repair Station Association, a trade group that represents the industry. 
Like the shortage of U.S. pilots, which has forcefully resumed within the regional airline sector following a reprieve during the early portion of the pandemic, the shortage of maintenance technicians and repairmen preceded Covid-19 and then temporarily went away as lockdowns sharply impacted U.S. aviation activity. 
But the downsizing of the maintenance worker labor force that took place in 2020 is now exacerbating the shortage.
The consulting firm Oliver Wyman estimated last April that there were 273,000 people working in the U.S. aircraft maintenance sector compared with 296,000 pre-pandemic. 
A dearth of newly certified aircraft maintenance technicians has furthered the hiring challenge for maintenance shops over the past several months. In 2020, the FAA issued 30% fewer new mechanic certificates than it did in 2019, a drop-off that the Aviation Technician Education Council described as "devastating" in its 2021 Pipeline Report. 
The report notes that the decline could prove to be an anomaly. But the council's executive director, Crystal Maguire, said she expects that a portion of the individuals who had their certification testing delayed by lockdowns won't end up taking the test at all. 
"I can't imagine they're all going to come back," Maguire said. "It's hard to get students to test anyway."
Some repair station jobs, she pointed out, don't require certification.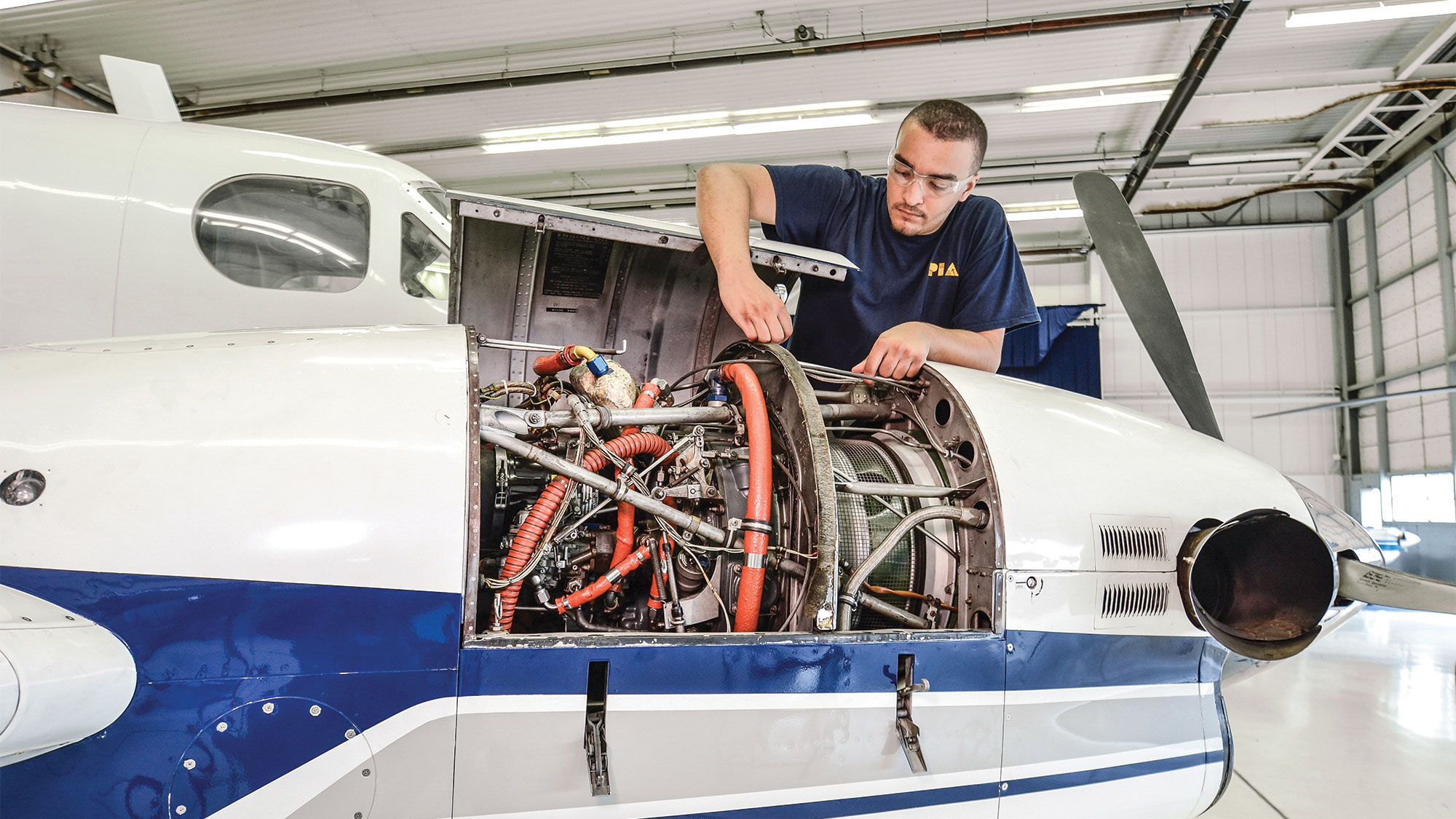 An upshot of these short-term dynamics are immediate hiring challenges for maintenance shops. In the 2021 edition of the Aeronautical Repair Station Association's annual industry survey, slightly more than half of participating companies cited difficulty with finding or retaining workers as a major strategic threat. 
Wayne Sisson, COO at the aircraft maintenance company FEAM, which has more than 30 U.S. stations, said that they are currently 8% short of their desired staffing level, a figure that is similar to pre-pandemic levels. 
But late last year, in an effort to facilitate a nationwide hiring campaign, FEAM began paying a $2,000 signing bonus.
Beginning this year, the company also reduced health insurance premiums, doubled vacation accrual for new hires and began matching employees' 401(k) contributions. 
"It's a highly competitive landscape. It's something we've anticipated for more than a decade. But now there's a perfect storm," Sisson said. 
Covid-related dynamics, including early retirements, layered onto what was already a challenging outlook. Boeing forecasts that the North American aviation industry, including airlines and repair stations, will need to hire 132,000 technicians between 2021 and 2040. 
The good news, according to the Aviation Technician Education Council analysis, is that the mechanic population is expected to increase by 13% over the next 20 years. But high retirement levels combined with other attrition and demand growth is still expected to leave a shortage of 12,000 mechanics compared with the needs of the U.S. commercial aviation industry. 
The silver lining, say members of the industry, is that there are solid financial reasons for people to turn toward the aircraft maintenance profession — provided they know about it as an option. 
"Sometimes you sit back and wonder, why is there not a line out the door?" said Steve Sabold, director of marketing and information technology at the Pittsburgh Institute of Aeronautics, which has four campuses in the eastern U.S. "But it's an occupation that a lot of people don't know is out there."
According to the Bureau of Labor Statistics, the median salary in 2020 for aircraft mechanics and technicians was $66,000. Sisson said that at FEAM, including readily available overtime hours, technicians can easily make $75,000 in their first year. 
Another plus, said Sabold, is that completing a technician program can take as little as 16 months. The overall cost to get through the Pittsburgh Institute program is $40,000, a fraction of the cost of most four-year universities, said Karin McKenna, a spokeswoman for the school. Still, combined, the institute's four campuses are approximately 25% below capacity. 
Staffing challenges are already impacting the pace with which airlines can get aircraft work done, said Sisson. FEAM, whose U.S. airline clients include Frontier and Spirit, has had to turn down potential new customers due to staffing shortfalls.
Sisson said flyers needn't worry about the maintenance worker shortage causing safety problems. 
"The airlines will not gamble on safety. They won't try to do too much with too little. I think they'd reduce service before they allow it to compromise safety," he said. 
But the time could be coming when the shortage has a meaningful impact on airline schedules. 
"I would think we would see it in the next few years unless something really dynamic happens in the talent pipeline," Sisson said.
Source: Read Full Article