New Year's Eve is quickly approaching, and TBH, I was way too busy thinking of holiday gifts to even attempt to plan any sort of elaborate festivities. Luckily, astrology always has my back, and a quick hint from my star sign has given me just the insight I need to make my Dec. 31 plans lit as hell. If you, too, are wondering what to do on New Year's Eve, look no further than your zodiac sign to guide you toward the perfect way to kick off your 2020.
Honestly, there's really no way to do New Year's Eve wrong, but somehow, if I'm scrambling for last-minute plans, I always find myself waking up on the morning of Jan. 1 with a slight feeling of unease or restlessness — like maybe I rushed things.
Since I don't want you to suffer from the same feeling, if you still don't have any plans for this NYE, read on for some astrological advice on exactly what to do, based on your zodiac sign:
Aries: Rent An Airbnb
There's nothing that gets an Aries going more than a good challenge, that's for sure. Renting a last-minute Airbnb and getting all your friends together for a spontaneous party will be a true test of your organizational skills, but once you pull it off, you'll feel accomplished AF.
Taurus: Keep Things Low Key
Tauruses adore relaxation, tranquility, and stability, which is why a super low-key gathering of a couple of close friends will be just what they need for a super fulfilling New Year's Eve. Hit up your besties and cuddle up for a quality movie or casual night in. You'll wake up with the biggest smile on your face come Jan. 1.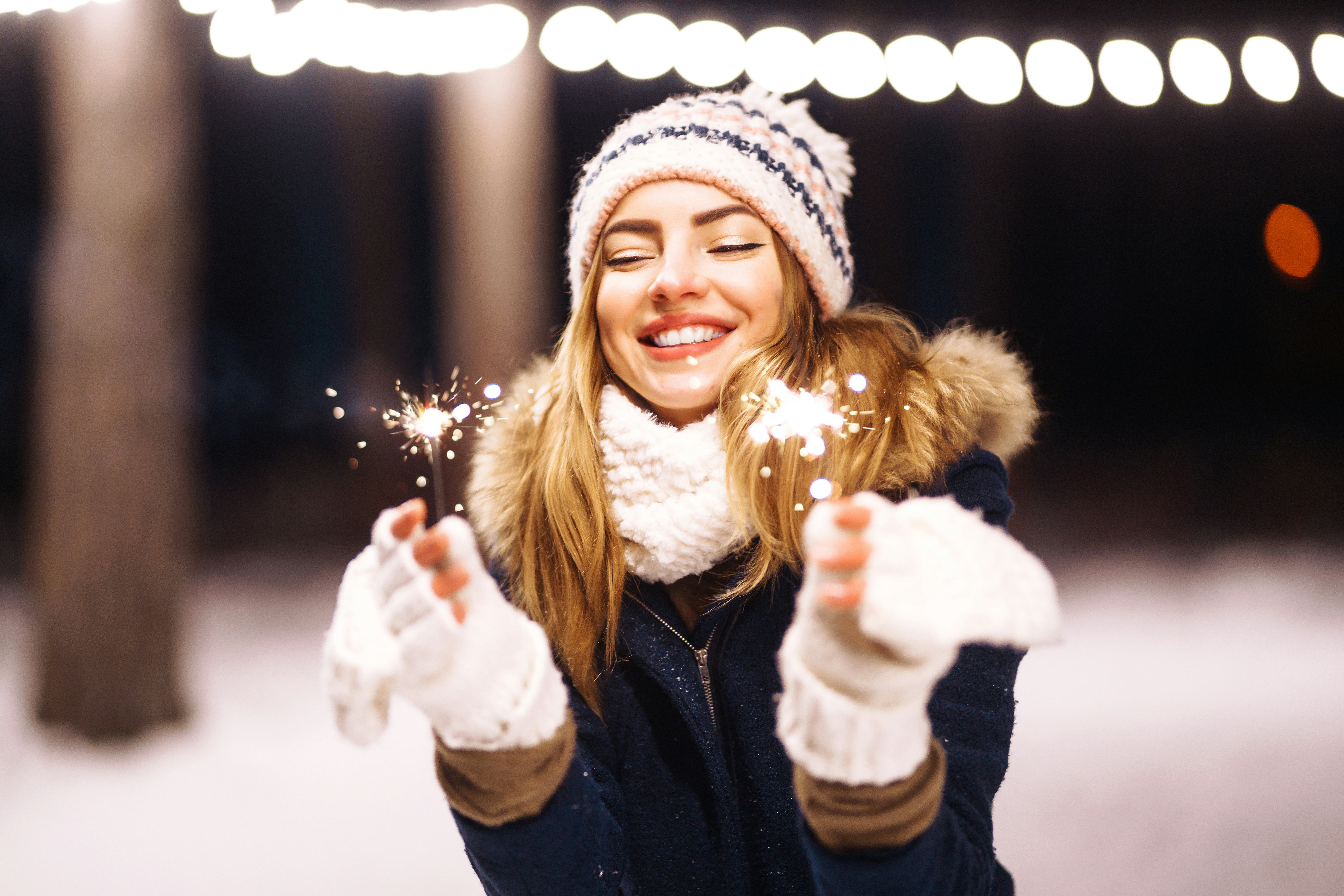 Gemini: Crash A Party
Geminis are personable people who can lead a quality conversation for days. That's why, if you're a Gemini, you're not going to have the slightest problem with crashing the nearest rager and having the time of your life. Honestly, the hosts will be glad you're there, because the party don't start 'til you walk in.
Cancer: Lead Into Your Homebody Tendencies
Cancers are nurturing homebodies, and nothing about that is changing just because it's New Year's Eve. Plant your booty on your couch next to your fuzzy fur baby, and watch the ball drop with some yummy treats. This may seem uneventful to some, but to Cancer, it's a dream night in.
Leo: Watch The Ball Drop… In Person
You always love being the star of the show, so why not change it up on New Year's Eve and be a tiny speck in a sea of people? Getting out of your comfort zone is going to be a game-changer in 2020, so watching the ball drop in person and not having all the attention on you (for once) will be entertaining, yet humbling.
Virgo: Go On A Spontaneous Road Trip
It's time for some much-needed TLC. Let loose and go for a spontaneous road trip this NYE. The spur-of-the-moment joy will be exactly what you need to kick off the new year, and you'll have an absolute blast spending time with a few friends while jamming out to your favorite throwbacks behind the wheel.
Libra: Give Yourself Permission To Spice Things Up
Libras are laid-back, peaceful, and harmonious… and that's exactly why it's time to turn things up this New Year's Eve. Trust me when I say you've had enough peace and quiet for the past year/decade, so feel free to let loose and go wild when the ball drops for 2020.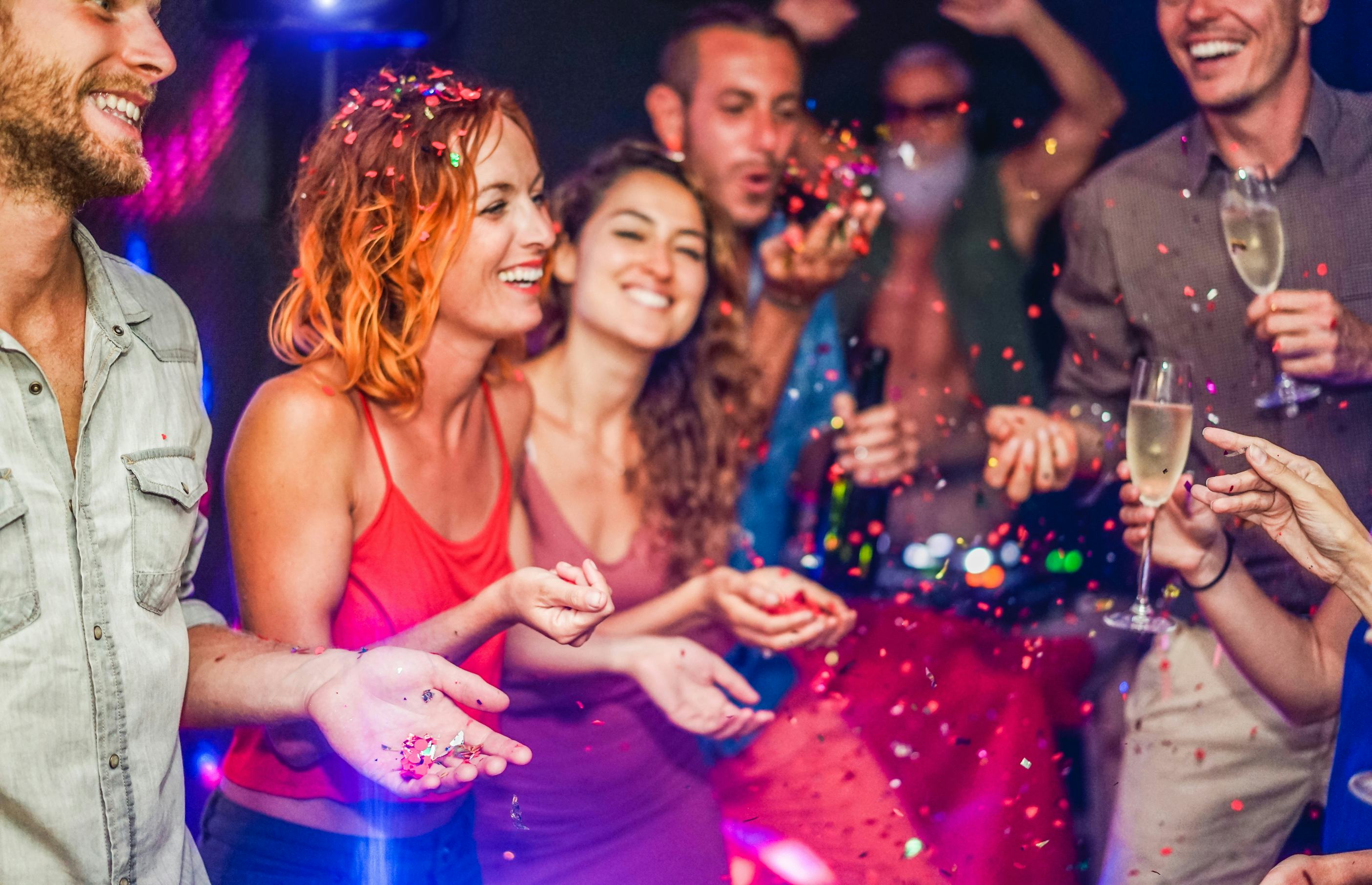 Scorpio: Have Your Own Kind Of Fun
A stubborn Scorpio is unlikely to change their ways, even on New Year's Eve. So if they're used to having some fun with a partner, or even by themselves, let them. A new year doesn't have to mean a new you.
Sagittarius: Sing Like There's No One Listening
Sagittariuses are adventurous AF, and scoring tickets to a last-minute concert will be just the right type of spontaneous joy they're looking for this New Year's Eve. Sing your heart out and dance the night away, my fiery friend. It's sure to be a night you'll never forget.
Capricorn: Eat Up At A Classy Dinner
Capricorns are mature, but that doesn't mean that their New Year's Eve celebrations will be boring. Gather some classy pals and hit up a high-end restaurant. Your hearts and bellies will be full as you ring in 2020.
Aquarius: Head To A Club And Dance It Out
Aquarians are totally unique, and they can show that through some killer dance moves come New Year's Eve. Hit up a local bar or club with some of your besties, and don't hold back when you hit the dance floor. Sure, you'll be sore in the morning, but in the best way possible.
Pisces: Enjoy Some Me Time
Honestly Pisces, I am giving you full permission to do absolutely nothing this New Year's Eve. Chilling with a glass of wine while you soak in a bubble bath is your ideal plan for the night, because solitude is truly your jam. There's nothing wrong with marching to the beat of your own drum, and resting and resetting is where it's at this year, girl.
This article was originally published on
Source: Read Full Article