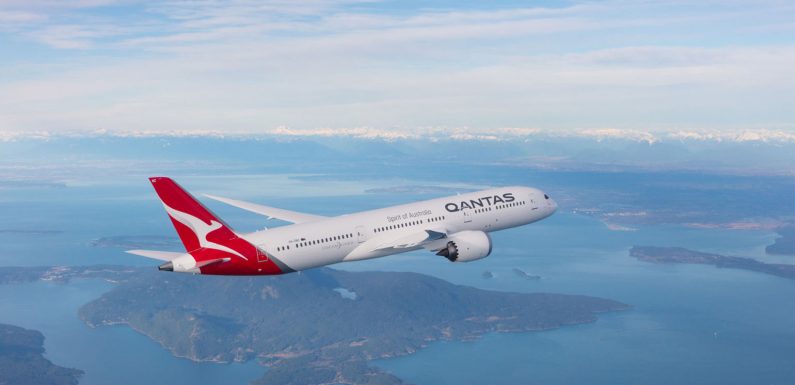 Qantas' NDC-supported distribution platform is now available for travel advisors in the U.S.
The Qantas Distribution Platform provides agents with access to a wider range of products, including special offers for Qantas Frequent Flyers, ancillary products and dynamic commission opportunities, the carrier said.
Travel advisors who register for the platform will also gain access to automated processes, including ticket refunds and ticket revalidation.
• Related: Qantas orders Airbus planes for ultralong-haul flights
The Qantas Distribution Platform, which was first taken live in Australia and New Zealand, already offers advisors in those countries access to dynamic commission opportunities and special offers for customers, Qantas said, including 20% discounts on selected routes.
"The Qantas Distribution Platform is a key part of our strategy to support agency partners with richer content, new features and revenue opportunities that help them deliver a better and more bespoke experience for customers," said Igor Kwiatkowski, the Australian carrier's executive manager of global sales and distribution.
"We know that customers expect an increasingly personalized, flexible and seamless experience, and we're committed to providing travel agents around the world with the tools to provide this service."
• Related: Australia reopening to leisure, business travel
Along with the U.S., the Qantas Distribution Platform went live in the U.K. and South Africa on Monday. It will be progressively rolled out in other countries in the coming months, Qantas said.
Travel agencies can connect to the Qantas Distribution Platform via an NDC-supported XML direct connection or through various Qantas-approved technology partners, including the Sabre, Travelport and Amadeus GDSs, as well as several NDC aggregators, such as Duffel, Travelfusion, TPConnects and more. To gain access, all agencies must first register for the Qantas Channel at the Qantas Agency Connect website.
• Related: American puts NDC content on Expedia sites
Source: Read Full Article