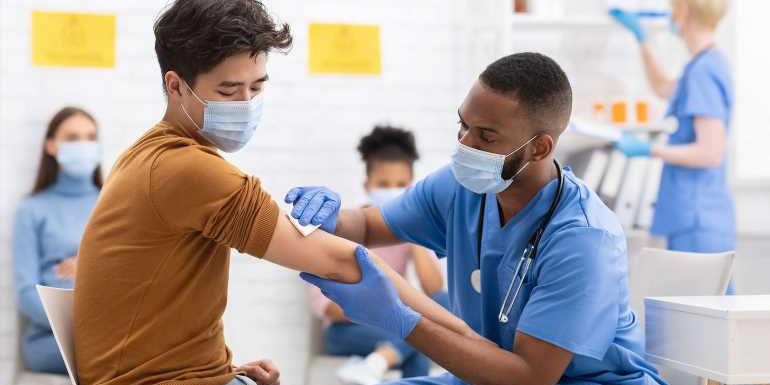 As of Feb. 1, Maui County, which includes the islands of Maui, Lanai and Molokai, is requiring people to show proof of a Covid-19 booster shot to be considered fully vaccinated. 
Under current county regulations, only people who are fully vaccinated are allowed to dine indoors at restaurants or work out at gyms. Previously, patrons of businesses were considered fully vaccinated with two shots of either the Pfizer or Moderna vaccine or one shot of the Johnson & Johnson vaccine. 
Maui is the first county in Hawaii to implement a booster requirement. Mayor Michael Victorino announced the new rules Jan. 21, citing concerns regarding hospital capacity as a primary reason for the measure. 
"Our healthcare workers are being really stressed to the max. It's really up to us," he said in a press conference. 
Victorino said the rise in cases linked to the omicron variant has strained local businesses that are seeing a spike in workers calling out sick. 
The rule applies to businesses the county has determined are high risk because patrons are likely to take their masks off for a period of time — restaurants, bars and gyms. 
On Jan. 25, the county announced Victorino had tested positive for Covid-19 and was experiencing "mild symptoms."
Source: Read Full Article