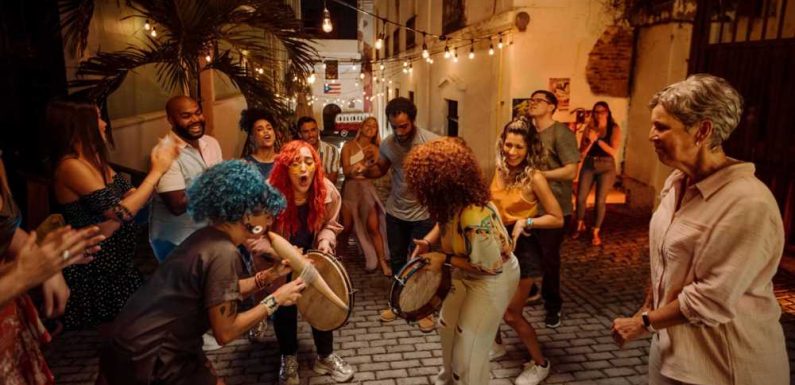 Discover Puerto Rico, together with Puerto Rican tastemakers and the local tourism industry, recently unveiled its "Live Boricua" brand campaign. 
Boricua means a person of Puerto Rican descent, and the campaign highlights how to enjoy life the Boricua way and is led by local voices that celebrate the state of mind, way of life, spirit, flavor and rhythm of moments shared by Puerto Ricans, the diaspora and travelers.
"To Live Boricua is an experience like no other, and research has shown us that once travelers gets a taste of it, they understand what truly makes Puerto Rico special and they crave more," said Leah Chandler, Discover Puerto Rico's chief marketing officer.
"Every detail of the campaign was created by Puerto Ricans who expressed a sense of pride in seeing the creative articulation of the destination's offerings celebrated as a way of life," she said.
A video captures scenes, activities and anecdotes of Puerto Ricans dining, hiking, exploring, diving, dancing, playing el guiro (musical instrument made from a hollowed-out gourd) and panderetas (tambourine) on the historic streets of Old San Juan and in locations all over the island.  
A narrator encourages viewers to "come experience our joyful way of life to be inspired. We believe you should travel to live." 
"The essence of Live Boricua means to 'live like us' and promises a deeper and more meaningful experience for travelers," said Jean Paul Polo, the director of creative strategy for Discover Puerto Rico.
"It was incredible to work with fellow Boricuas and local talent to define what it means to experience our way of life and have it become part of the everyday vernacular outside of the island," Polo said.
The campaign is running in major markets in the U.S. mainland in print, TV and social media outlets.
Source: Read Full Article