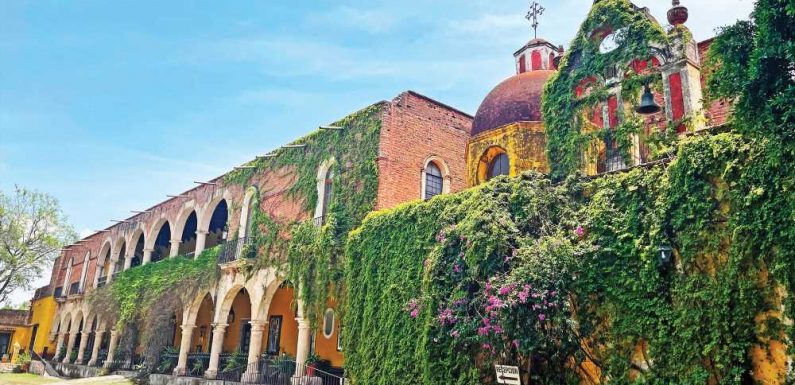 "Are there ghosts here?" I asked Monica, the owner of Hacienda El Carmen, as we sat in the courtyard of her 18th-century family home about an hour outside of Guadalajara. My eyes were wide with almost childlike trepidation. She responded with a half-smirk, a raised brow and a shrug that said, "So what if there are?"
Hacienda El Carmen is the type of place you might expect historical fiction to be set in. The stately ochre-and-brick facade shows its age with a veil of ivy and flecks of rust and dirt from centuries of weather and wear and tear. Still, there is something undeniably luxurious and grand about this once-palatial estate that has been turned into a beautiful boutique hotel.
The story of Hacienda El Carmen begins in 1569 when the Spanish Crown gifted 54,000 acres to a wealthy landowner living in what was then New Spain. By 1727, construction began on the very hacienda that still stands today.
Haciendas in Mexico are essentially ranches or large, landed estates that were one of the main pillars of social and economic life from the 16th century until the Mexican revolution in the 20th century. It's a piece of Mexican history that shares its roots with other cultural traditions like mariachi bands and charreria (Mexican rodeo).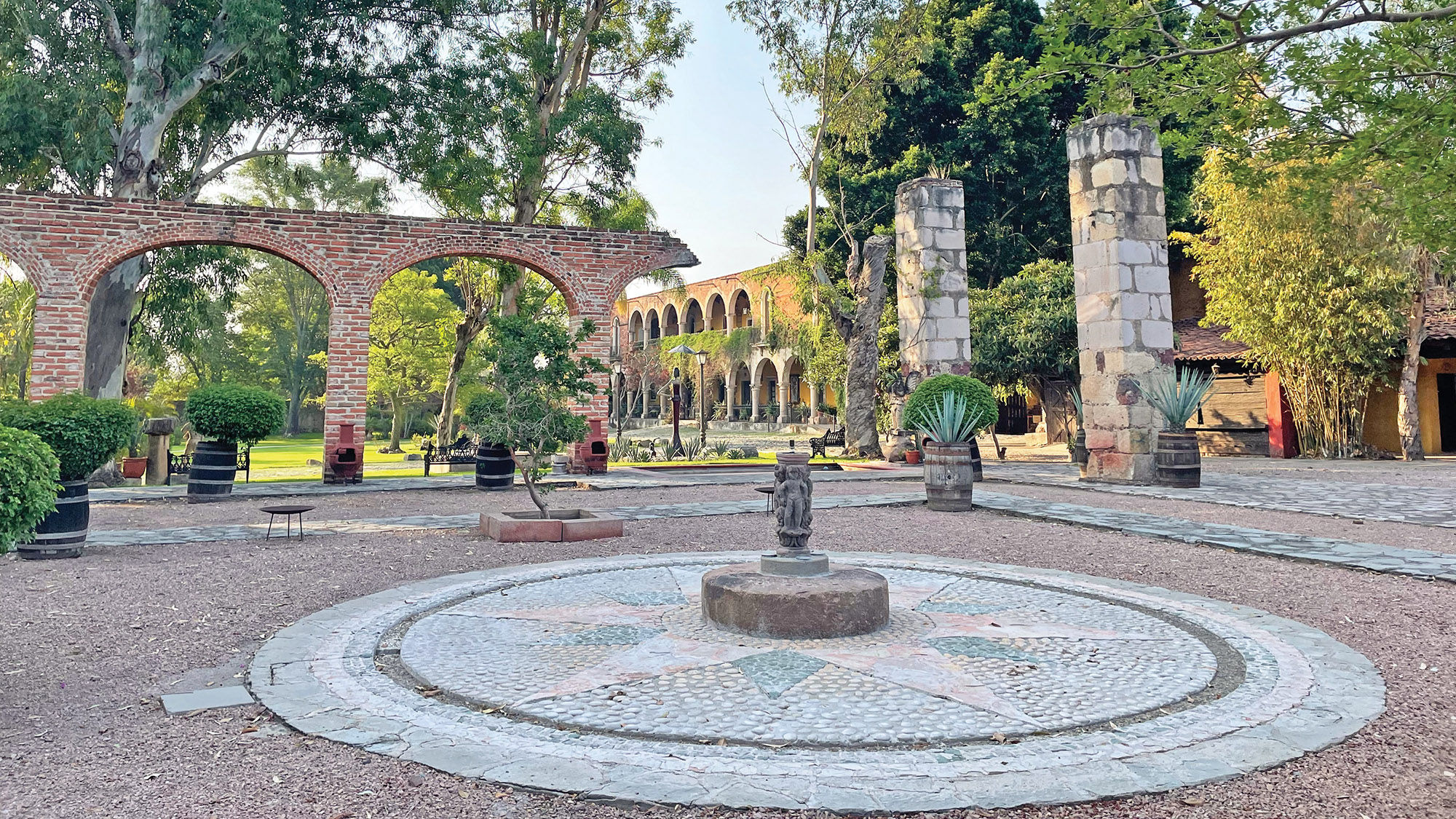 Mexico is home to thousands of these haciendas, but by and large the culture has long been associated with western Mexico and the state of Jalisco in particular. Many of these haciendas have been turned into hotels, as is the case with the Hacienda El Carmen. While the property is much smaller than the original 54,000 acres these days, the noble grandeur of the estate is hard to ignore.
Visitors are greeted as they pass through a long row of bone-colored, columned archways. Beyond these lies the rest of the house, including a sprawling courtyard with massive, centuries-old trees. The restaurant is found in the courtyard, which, come evening, is always humming with the sound of cutlery clanking, low conversation and the hypnotic strum of classical guitar.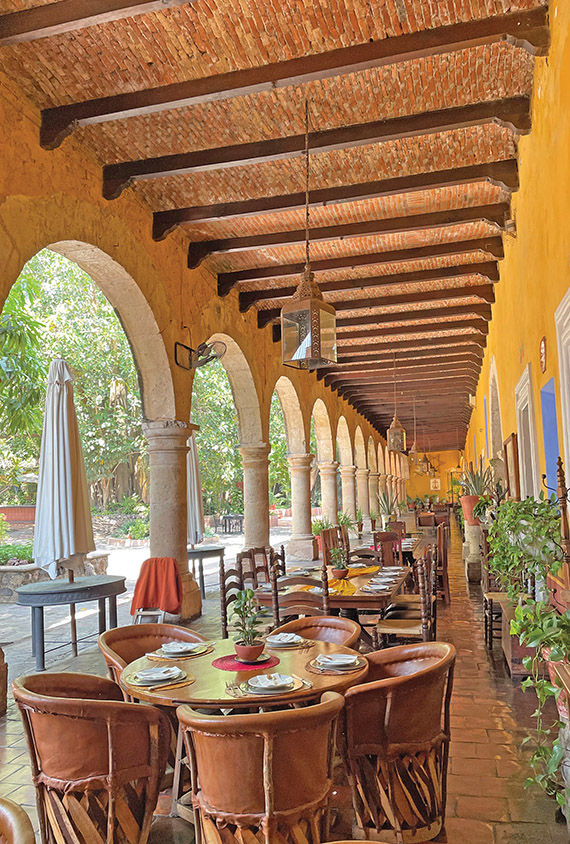 Wandering the grounds, visitors will also find a small pool (though it may need a bit of upkeep), a spa, stables and event space in the back for weddings. Lovely manicured gardens, historical artifacts and modern sculptures are peppered throughout, creating a dreamy space where guests can truly just wander — all with the Tequila Volcano looming in the distance.
The rooms themselves are a trip back in time. Furnishings are antiques, as are the art pieces on the wall. I would not say that the rooms are particularly luxurious for the 21st century, but they are fascinating time capsules. The mattresses, however, are modern and are quite comfortable.
For rooms with that additional dose of luxury, the Alcoba Azul has a Jacuzzi and a steam room. Alcoba La Taberna has its own heated pool, Jacuzzi and view of the pond.
Monica grew up at the hacienda. Her father, Dr. Joaquin Baeza del Monte, bought the place in 1959. She recalls a time when her father would request that she and her siblings hunt the upstairs halls for bats that they would "dispose of" for a modest fee. 
The bats are gone, but the memories are what keep her fiercely proud to call Hacienda El Carmen home. Keeping such an old property running, together with the farmland it sits on, is a labor of love, one she does with pride and innovation.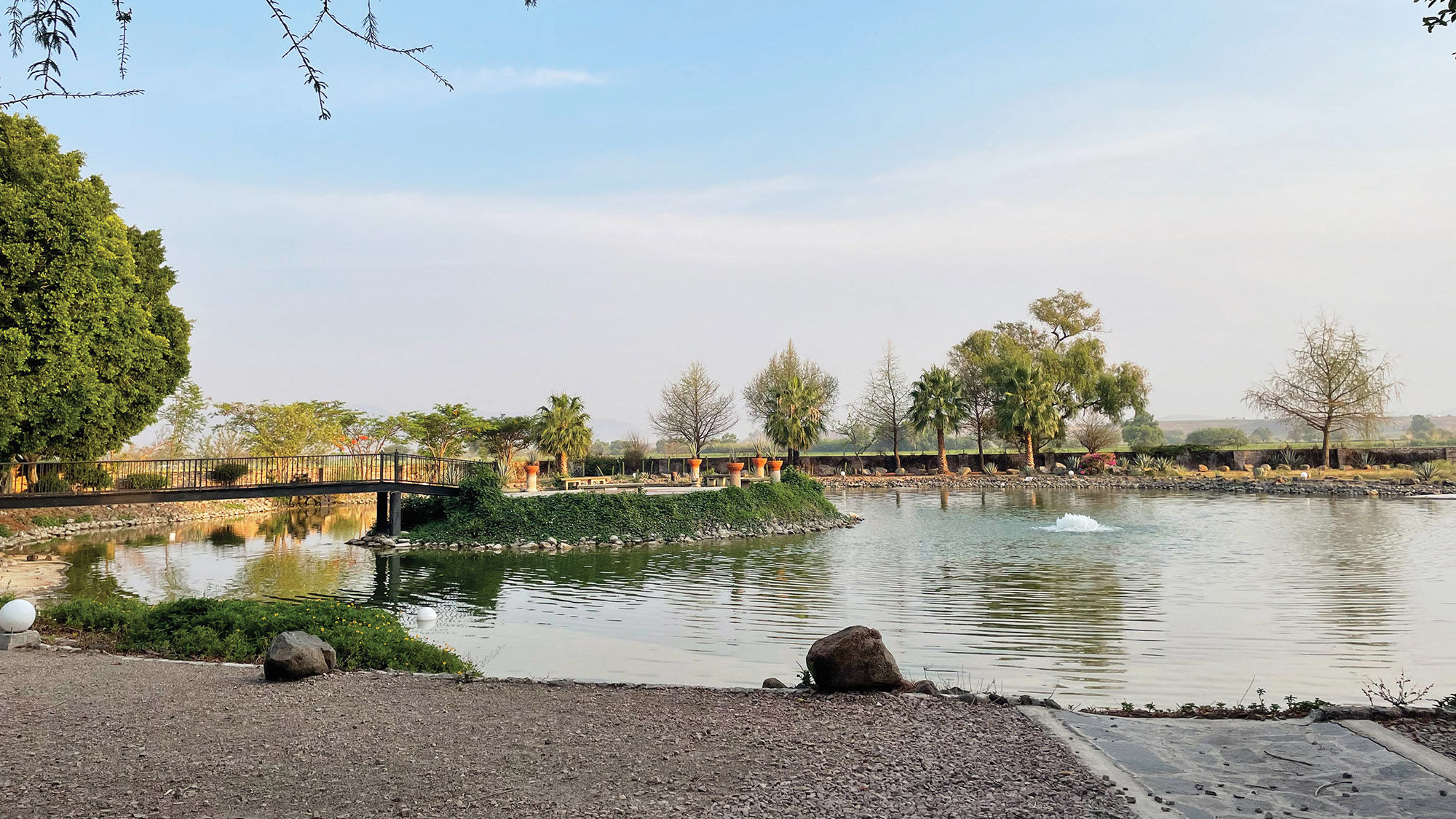 What's next at El Carmen
The hacienda is in the process of opening a new distillery on the premises — a pandemic project, Monica affectionately called it. One day during the pandemic, over a game of cards, Monica's family decided they wanted to try making rum. Less than three years later, Hacienda El Carmen has just completed its first batch of the spirit from its on-site distillery. A tasting room and event patio with views of the undulating green fields and mountains are to follow. (I was there, in fact, on the day the concrete was being poured.)
To know the haciendas of Jalisco is to know the history of Jalisco and to know the history of Mexico. So much hinged on these vast expanses of land and, in the case of Hacienda El Carmen, still does. Monica prefers to only work with people from the small pueblo just outside the hacienda.
Hacienda El Carmen provides employment and training strictly to members of the community. The hacienda also produces much of the produce for self-consumption and provides preventative medical care for women and annual dental and optometric care for staff and the neighboring communities.
And, yes, I left believing that there may very well be ghosts here, thanks to some footage I saw on a security camera. But for a space that has become so entrenched, and beloved, by the community and is so vitally important to the history and culture of Mexico, it's no wonder at all why those past residents don't want to leave. 
Source: Read Full Article