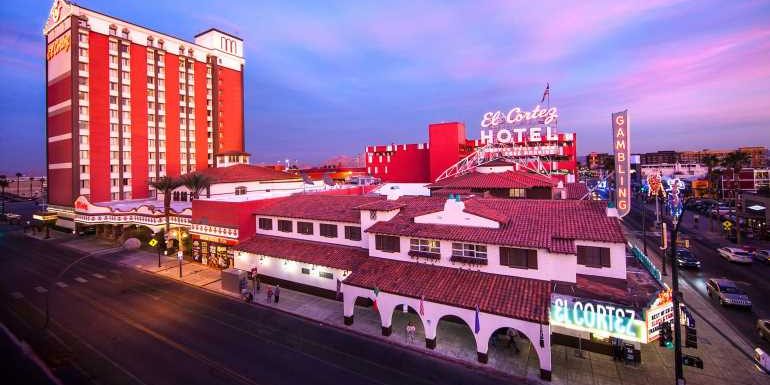 El Cortez Hotel & Casino in downtown Las Vegas will transition to become an adults-only property on April 1, starting with hotel guests.
In the first phase, all guests must be 21 years of age or older with a valid state-issued identification for all hotel stays. A future phase of this new policy, expected to be implemented before the end of the year, will include identification checks at every entrance, making the entire property, including all food and beverage outlets, limited to guests 21 years and older.
"This transition comes after careful consideration and decades of trying to accommodate minors in a property that is focused primarily on gaming and popular casino bars," said Adam Wiesberg, El Cortez Hotel & Casino general manager.
The historical hotel and casino recently completed the bulk of a $25 million remodeling, including a refresh of the 200-room Premium Tower and the redesigned casino floor and high-limit room. A renovation of the original 47 "vintage" rooms, built in 1941 when the gambling house first opened, is underway.
El Cortez becomes the second major Las Vegas hotel-casino to prohibit those under 21 from entering. Circa Resort & Casino has enforced its adults-only policy since its opening in 2020.
Source: Read Full Article