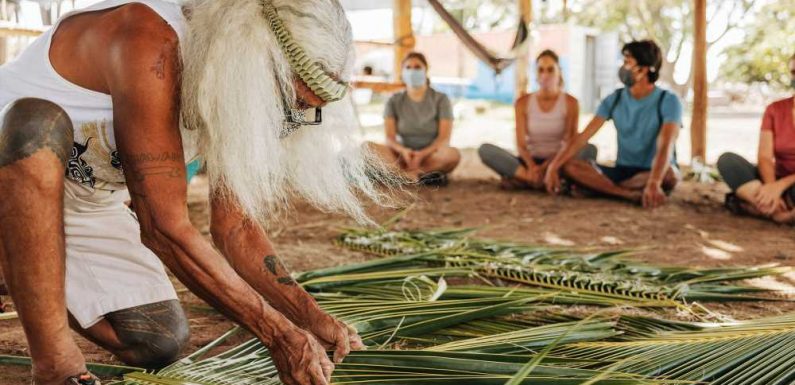 Hawaii has made it clear that it wants a different type of traveler. It's no longer about luring the masses but instead about attracting a responsible traveler, one who is open to learning about Hawaii's history and culture and who wants to give back to the community.
"Travel agents and tour operators play a vital role in helping us to get the kind of visitor we want," said Malia Sanders, executive director of the Native Hawaiian Hospitality Association. "That responsibility, that kuleana, that is on that travel agency or tour operator is a burden; it's heavy." Sellers, she said, need to understand that if a local place in Hawaii wants a particular kind of guest, they have to ask themselves: Is this the right guest?
Much of this shift is due to the resident sentiment toward tourism. In 2020, positive sentiment fell to its lowest level since 1988, according to a Honolulu Star-Advertiser report. Citing an OmniTrak survey of more than 1,700 residents statewide, it said 67% of respondents felt that the "island is being run for tourists at the expense of local people." 
With the Hawaii visitor industry evolving, it's become important to create a travel itinerary that shows an awareness of the changes and a respect for residents' desires. 
Shift the perspective
Changing the client's mindset before booking a trip can go a long way. Try to eliminate the thought of "taking a vacation," said Clifford Naeole, cultural advisor for the Ritz-Carlton Maui, Kapalua.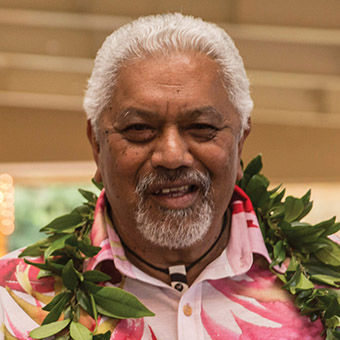 "When you say 'take a vacation,' that means you're already coming to possess something. You're almost entitled to grab something," he said. "But to come and have a 'vacation visit,' it's much more humble."
This approach allows for an open mind that can result in more valuable experiences, like those highlighted in the Hawaii Tourism Authority's Malama Hawaii Program at gohawaii.com/malama or travel2change.org. These experiences enable visitors to take part in community efforts that include restoring a fishpond or replenishing native plants in a rainforest.
"If a visitor wants to experience something cultural, what better way to do that than to actually put them in a cultural element with a community-based, nonprofit that's already doing that work [and] has the capacity to host them?" Sanders said.
"I'm not saying there's anything wrong with sitting on the beach and just enjoying the scenery," she added. "There certainly isn't anything wrong with that, but I think most people come for an experience."
Some hotels, like the Ritz-Carlton Maui, have their own volunteer programs for guests, who "can learn about the forest, learn about the spirituality of the place while leaving a legacy of their own," said Naeole. "These are things that can last a lifetime in the mind of a visitor and create a lifetime of contributions for the host."
Educate visitors and be willing to learn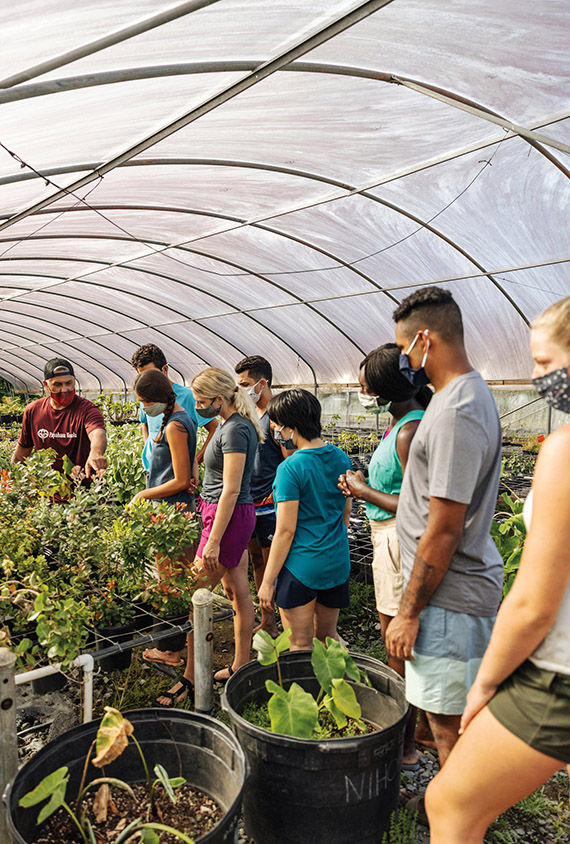 Visiting with intention can produce an experience that's mutually beneficial to the traveler and to the host. It's also about seeking knowledge of a place's history. This is something visitors can learn on their own before the trip, or travel advisors and tour operators can educate and encourage preparation before or on the trip.
Related: Learning all about aloha
For example, nearly a million people visit the dormant Haleakala volcano on Maui every year, and many of them are there to view the sunrise with no other purpose but to see its beauty. If they know that the top of Haleakala is considered by Hawaiians to be the sacred realm of the gods and where the demigod Maui lassoed the sun, such a visit could unlock a much deeper understanding.
Another popular Maui activity is whale-watching. Similar to a Haleakala visit, it helps to look at the experience from a Hawaiian point of view.
For Hawaiians, whales aren't just a spectacle. "It wasn't just about the oohs and aahs and jumping up and down, but how kind it is, how swift it is and how powerful it is, so to admire all aspects of the whale. … [Hawaiians] observed everything about whatever they were studying," said Naeole.
"It comes down to research or speaking to practitioners before coming to the Islands to understand the spirituality and the emotion of the place."
If in doubt, Naeole advises reaching out to any cultural advisor in Hawaii for advice and to ask questions. Several resorts, such as the Ritz-Carlton Maui, Grand Hyatt Kauai Resort and Spa and Aulani, a Disney Resort and Spa, have cultural centers or cultural advisors — or both. 
From our archives: Cultural specialist focuses on community connections
Find an event to build a trip around
Planning a trip around a volunteer program is an effective way for visitors to be immersed within the community and offers greater opportunities to learn and give back.
Cultural events or festivals can also be used as the centerpiece of an itinerary, such as the Celebration of the Arts, which the Ritz-Carlton Maui hosts annually. "It's three days of pure Hawaiian art, pure Hawaiian discussion and pure Hawaiian tradition and ceremony," Naeole said. 
Keeping in mind this reciprocal element of giving back while being on a vacation will help with planning the respectful itinerary that many Hawaiians prefer. But it all starts with wanting to evolve with Hawaii's tourism industry.
"Do research, come around an event that involves as much of Hawaii as possible, and then learn from that," Naeole said. "From that point on, when you go home, you become a partner in the future of Hawaii." 
Source: Read Full Article