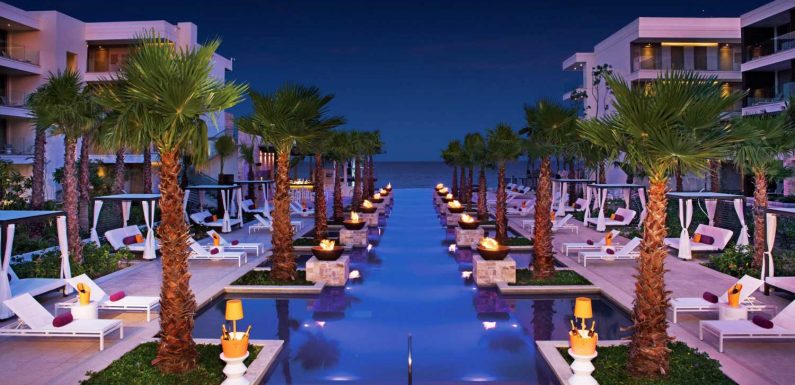 Guests can activate whatever vacation mode suits their style when they stay at any Breathless Resorts & Spas hotel through the end of July. This unique opportunity allows guests to choose their own adventure, whether they want to be inspired, to unplug or to socialize. Guests can use their mood to find the right vibe at the all-inclusive, adults-only resorts. 
For inspiration, guests can tap into opportunities to get involved and experience the destinations like a local, including tequila tastings, cooking classes, art gallery visits or zipline adventures. For relaxation and reconnection, Breathless has opportunities like sunrise yoga or spa treatments. And for those who want to socialize, visit the swim-up bars, rooftop pools, fire pit plazas and communal tables at its restaurants. 
Guests who have already booked their resort stay can add the Vacation Mode package for $99 per person and experience a taste of every vacation mode. These experiences include a spirit tasting session, a 30-minute massage and hydrotherapy session, a welcome gift and early check-in and late checkout. 
Book by July 31 for travel through Dec. 31. Additionally, guests can save up to 40 percent through Aug. 9 when they choose the Seize Your Sunshine offer.
Source: Read Full Article