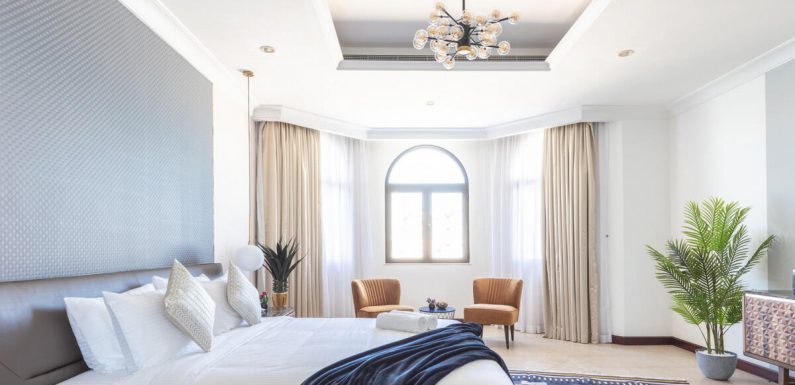 Digital nomads make up 50 percent of bookings on hospitality start-up Stella Stays while 30 percent of every 10 bookings is Expo related
Stella Stays has positioned itself as a rival to traditional hotel chains and operates a portfolio of almost 300 properties scattered around the UAE, Bahrain and Canada.
A combination of changes brought forth by coronavirus and the impact of Expo 2020 have made the long-stay accommodation business a booming one in Dubai.
Expo 2020 Dubai, which opened its doors on October 1, has brought an increase in business for Dubai-based hospitality startup Stella Stays.
"There's two aspects to Expo's impact on us, one of which is people that are coming to visit Expo. I would say that out of every ten bookings that we're getting in, there's at least 20 to 30 percent of them that are related to Expo," said Mohannad Zikra, CEO and co-founder of Stella Stays.
Now that remote working is a global reality, thanks to coronavirus, digital nomads and freelancers are on the rise with Stella Stays indicating that 50 percent of its business comes from this category.
Unlike business or leisure travellers, digital nomads tend to visit Dubai for work projects and hence have a longer length of stay, explained Zikra.
"Around 50 percent of our travellers are millennials, coming in to Dubai as freelancers or digital nomads to work on projects in the country and so they come in towards the longer stay," said Zikra.
Mohannad Zikra, CEO and co-founder of Stella Stays.
"So, we've seen our average stay go up from three nights per booking before coronavirus and now we're almost at a 29-days average per booking. We have people who've booked apartments with us for a whole year and they like the flexibility of paying by credit card (versus cheques) and not being tied down to regulations," he continued.
In March this year, the UAE cabinet adopted a new remote work visa to enable employees from all over the world to enter the country under self-sponsorship and work in line with terms and conditions issued with the visa.
Another way the pandemic impacted the hospitality startup is through shifting its focus from visitors to residents of Dubai, a measure which saw them achieve 85 percent occupancy last year – following the lockdown period.
"We've seen, over the pandemic, that a lot of people had unstable jobs, their salaries cut or had to shift their families back to their home countries. So there was high demand for short term accommodation as people moved away from yearly contracts," said Mohammed Al Ghussein, chairman of Stella Stays.
"Our option made it much more convenient for these individuals to take short-term leases and renew as things progress and it opened up another business- line for us that we were able to accommodate," he added.
Mohammed Al Ghussein, chairman of Stella Stays.
This category is still growing, clarified Al Ghussein, nowadays "especially from people that are still worried about how things are going to go for the next twelve months."
Stella Stays allows its guests to move between its properties, a concept which Al Ghussein called a "deconstructed hotel".
"Travelers like the concept of a deconstructed hotel where they can shift locations according to their preference. They can move to the Marina when their family is in town and stay in JVC when they are alone, for example," he said.
"That flexibility helps us a lot with maintaining clients and having them relocate within our properties. It also makes a big difference when we discuss corporate deals with a lot of our corporate clients and helps a lot," continued Al Ghussein.
Among the factors that differentiates Stella Stays from other property management companies or hotels is its use of technology. Guests can manage all aspects of their stay – from accessing the apartment to requesting the fridge be stocked with food – through an application on their phone, with no need for human contact.
Expo 2020 Dubai, has brought an increase in business for Dubai-based hospitality startup Stella Stays.
"Our vision is to build an internationally-known hospitality brand. We're currently focused on MENA but by 2022, we want to be able to launch in additional cities in the region. After that, we're looking strongly at North America, Europe and Asia," said Zikra.
"Ultimately, we want to be no different than any other hotel, except instead of managing small rooms we're managing a portfolio of beautifully designed apartments, houses and villas through tech. That's where we really feel the evolution of hospitality and accommodation is going towards," he explained.
Source: Read Full Article