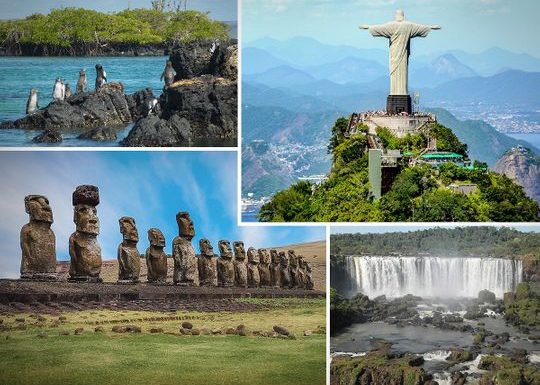 Like groceries, new cars and concert tickets, travel is looking expensive in 2023. Hotel prices are up. Airfare is, too. Even cruises are getting costly. That's not great news if you're just starting to consider a spring getaway.
"If people haven't planned their spring break by now, it is going to be very expensive," says Jan Jones, lecturer of travel, hospitality and tourism at the University of New Haven.
But those prices aren't slowing travelers down this spring break. "Young people specifically don't care – they want to travel," Jones says. And that determination to travel is another factor keeping prices high. It's also creating scarcity; hotels are filling up, restaurant reservations are disappearing.
Things to do in Dubai
UAE winter: 9 ways to explore Dubai for Dh10 or less
Dubai unveils action-packed line-up of events for March
Dubai Destinations: Here is the easiest and most affordable way to travel from Dubai to Hatta
Winter in Dubai: 13 Top parks to enjoy the outdoors with your family
Despite high prices and less availability, Hayley Berg, lead economist at Hopper encourages travelers not to give up on bargain-hunting. "There are definitely still deals available," she says, "especially if you are flexible."
You could use affordable hotel rates to dictate your trip, following the right room rates for a staycation or a stay nearby. Berg says while hotel prices are high overall, Hopper is still seeing deals pop up for last-minute bookings.
Or you could skip the hotels and airplanes altogether by taking the bus to nearby beaches or campsites, or giving a bike camping trip a go (weather permitting, of course).
While you may be tempted to maximize your travel time – booking the first day you can leave town and coming home the Sunday before you go back to work – altering your schedule could be the key to cheaper flights. Laura Lindsay, global travel trends expert at Skyscanner, says day-to-day price differences can be significant, so browse fares to depart or return on less popular days like Tuesday and Wednesday. Berg says flying those days can save you $100 off domestic airfare, or upward of $150 on international tickets.
There's a little time left to save for a spring trip. Your best bet is to set price alerts for spring break dates and destinations you have in mind, and follow the deals.
1. Instead of Hawaii, try the Yucatan Peninsula
Mexico has something for every kind of spring break traveler: sunny beaches, adventure in tropical rainforests, culture in buzzing cities or calm in charming villages. But no region offers great airfare deals from all over the US quite like Cancun.
But don't fly in and stay put, and definitely avoid ultra-busy Playa del Carmen. Use Cancun as a jumping off point to rent a car and explore less-touristy parts of the Yucatan Peninsula such as Merida, the capital of Yucatan state and the place to be for admiring architecture and learning about Mayan history, or Puerto Morelos, a tiny beach town with amazing seafood.
Natalia de la Rosa Hilario, a food writer and operations leader for the Mexico food-tour company Club Tengo Hambre, recommends heading to the "super cool" fishing village of Celestn, famous for its flamingo-filled nature reserve. En route to Celestn, de la Rosa Hilario recommends pulling over to dip in the area's famous cenotes, or sinkhole freshwater pools. They'll have facilities for you to change, swim and get back on the road refreshed.
2. Instead of Nashville, try Denver
According to Priceline data for domestic travel between March 1 and April 30, Denver is the most affordable destination for both hotels and airfare.
There's some ski season left in nearby mountains, and in the city you'll find temperatures are still cool, with March and April highs in the 50s and 60s. In lieu of lounging by the pool, it's paradise for people who want to hike with fewer crowds.
At Ball Arena, sports fans have their pick of NHL, NBA and NCAA men's basketball tournament games (the opening round is March 17 and 19), and the Colorado Rockies host the Washington Nationals for their home opener Thursday, April 6.
3. Instead of Italy, try Spain
For those on the East Coast, Berg found spring deals on flights to Spain, including Barcelona, its most-visited city, and island nightlife capital Ibiza.
You could fly in and have an incredible time in either, or use your trip to dig into the small but mighty northeastern region of La Rioja, famous for its red wine.
4. Instead of Miami, try Vegas
It's no surprise that Las Vegas is the most-booked domestic spring break destination for both Hopper and Skyscanner. With spring highs in the 70s and 80s, Vegas is a no-brainer for a warm-weather escape, plus it's one of the best bang-for-your-buck cities in terms of hotel rates and airfare. Skyscanner ranks Vegas as the cheapest destination for Americans traveling in April, and it's Priceline's second-most affordable city for flights and hotels in March and April (just behind Denver).
You don't have to go wild, either. To avoid the chaos of pool parties and night clubs, head off-Strip for a calmer spring break in the sun.
5. Instead of the Caribbean, try Florida beaches
Despite the recent devastation of Hurricane Ian, Florida is set to be one of the most popular spring break destinations in the country – and not just to its big cities.
Destin and Anna Maria are among Vacasa's top vacation searches between March and late April, and rentals in panhandle beach towns along State Road 30A are the among the most booked for family spring break trips.
Skyscanner data shows Orlando, Miami and Fort Lauderdale rank among the cheapest domestic destinations to fly into. Travelers can then browse for hotel or vacation rental deals within driving distance of those hubs to cobble together the most affordable trip.
6. Instead of Paris – actually, try Paris
Both Skiplagged – an airfare search engine for cheap flights – and the low-cost Icelandic airline Play have deals from the East Coast to Paris this April. And believe it or not, it is possible to enjoy the French capital on a budget.
For accommodations, look for private rooms at hostels, or hotels in the city's outer arrondissements near public transportation stations. Berg says the median hotel rate in Paris during spring break is $297 per night, but they've also seen prices as low as $95.
Then you can get strategic with your sightseeing, like researching free or discounted museum visits (for example, the Musee d'Orsay is free every first Sunday of the month) or using free audio guides to go on your own walking tours.
When it comes to eating and drinking, stick to sandwiches and remember "bistros" are usually cheaper than a "brasserie" or "restaurant."
7. Instead of Cape Cod, try Tybee Island, Georgia
With affordable flights to Atlanta from the Midwest, put Georgia on your spring break list.
Eat your way through Savannah, where highs are in the 70s in March and April, or enjoy Georgia nature camping on Jekyll Island or Lake Lanier, or you could grab a sweater and head to Tybee Island for a "coastal grandmother" spring break at the beach.
8. Instead of San Diego, try the Baja Peninsula
For spring breakers on the West Coast, head south to Mexico's Baja Peninsula for a shoulder season adventure. Travelers can drive down the coast from the border to Rosarito for surfing or picking up beautiful ceramics, or check out Puerto Nuevo to eat its famous lobster.
De la Rosa Hilario encourages travelers to head all the way south to the peninsula's tip to stay in La Paz (which is also easily accessible from Los Cabos airport). Not as upscale as Todo Santos, and more local feeling than Cabo, La Paz is a favorite of de la Rosa Hilario's for great food and beaches. Plus, gray whale watching season runs through March, although you may get lucky into April.
Source: Read Full Article