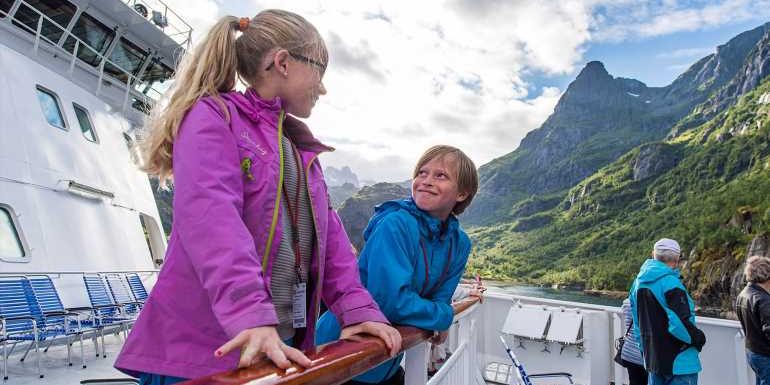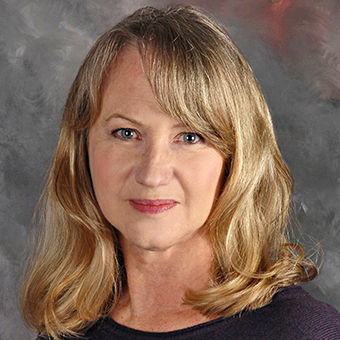 Spring is here, and summer family vacation planning isn't far behind. Parents looking to take the kids to Europe can take comfort in the fact that complicated pandemic restrictions have eased across the Continent and in the U.K. 
With that in mind, some tour companies and properties are wooing families with a range of activities designed with young guests in mind.
"There is something very special about summer family vacations," said Backroads founder and president Tom Hale. "Last year, families mainly stayed in the U.S. due to Covid uncertainty, but this year we're seeing families tilt back to international travel in a huge way."
Instead of a one-size-fits-all model, Backroads runs trips designed for three distinct age groups — Teens & Kids, typically 9 to16; Older Teens & 20s, for ages 17 and up; and 20s & Beyond for adult children.
European family tours, including a new Puglia to Basilicata Bike Tour in Italy, offer explorations of Croatia, Iceland, France and Spain and range from Biking, Walking & Hiking and Multi-Adventure tours as well as Active Ocean & River Cruises.
Speaking of cruising, Hurtigruten Expeditions offers a complimentary Young Explorers program on select Hurtigruten ships for kids between 6 and 12 years of age. Activities include onboard science centers and curated excursions.
Young Explorers is offered all year on three ships: Roald Amundsen, Fridtjof Nansen and the Otto Sverdrup, formerly MS Finnmarken.
European destinations include Norway, Greenland and the British Isles.
Hotels are getting in on the action, including some upscale properties that, even just a decade ago, would have been less attuned to the family market.
The 46-room Fife Arms in Braemar, Scotland, for example, has the sense of place — picture Victorian furnishing, tartan bedding and even a watercolor by Queen Victoria, and you get the idea — that is likely different from anything children have seen before.
But while the vibe is posh and even a bit formal, the activities are distinctly family friendly, and the list is long.
Kids can learn to play golf — this is Scotland, after all — go horseback riding and even embark on private wildlife excursions with a Highlands guide, where they can learn about navigation and map reading in Cairngorms National Park.
Seasonal creative programs also can include hands-on workshops at the nearby St. Margaret's Art Centre or walks around the historic village of Braemar, and families can tour nearby Balmoral Castle, the holiday home of the British royal family. 
Depending on their ages, families can also join fly-fishing expeditions and off-roading on a four-wheel drive safari, while younger kids can spend rainy days in the Family Room, which is equipped with board games, books, table football and Xbox games.
The five-star Sofitel Rome Villa Borghese unveiled a multigenerational family package designed for extended groups. The package requires a minimum of 12 people in six double-occupancy rooms or an entire-floor takeover for 15-room bookings — in other words, bring the grandparents and all the cousins.
The property itself, owned and operated by AccorInvest, is a former 19th-century palazzo within walking distance of the Trevi Fountain, Villa Medici, the Spanish Steps and other landmarks.
The hotel's rooftop lounge and restaurant, Settimo, overlooks the Villa Borghese gardens and St. Peter's Basilica. 
The spotlight for families is on the activities, which include horseback riding down the ancient Appian Way, a tour of the city's top gelato spots and a yoga lesson for the adults in the adjacent Borghese gardens while the kids test their mettle at gladiator school.
Families can also enjoy an evening picnic and stargazing experience to learn about constellations and celestial bodies, many of which were given their names by Roman astronomers.
Sofitel Rome's head concierge, who also happens to be president of Rome Les Clefs d'Or, can also coordinate such optional family-focused outings as the Bioparco di Roma zoo and even Italian lessons.
Baglioni Resort Sardinia is marking its second season this summer with amenities that include a Kids Club, two children's pools and open spaces leading down to the sea.
A member of Leading Hotels of the World, the 78-room property is located on a private estate in the marine protected area of Tavolara on the island's northeast coast. 
Baglioni Hotels & Resorts has two more properties opening this year, in Puglia and Milan.
In Spain, the Hotel Arts Barcelona is using its beachside/urban resort location to woo parents with deep pockets looking for a luxurious family getaway in its Penthouses.
The 28 Penthouses offer privacy, one- to three-bedroom accommodations and services such as transfers to and from the airport and exclusive shopping experiences.
Source: Read Full Article